[This post is part of Uni Watch Positivity Week. You can learn more about that here, and you can see all the UWPW posts here. — PL]
With the 2022-23 NBA season now completed, at least one team is already looking ahead to next season. That would be the Magic, who today unveiled a new 35th-season logo, which is shown above.
This is the sixth anniversary/milestone logo that the Magic have had. Here are the previous five: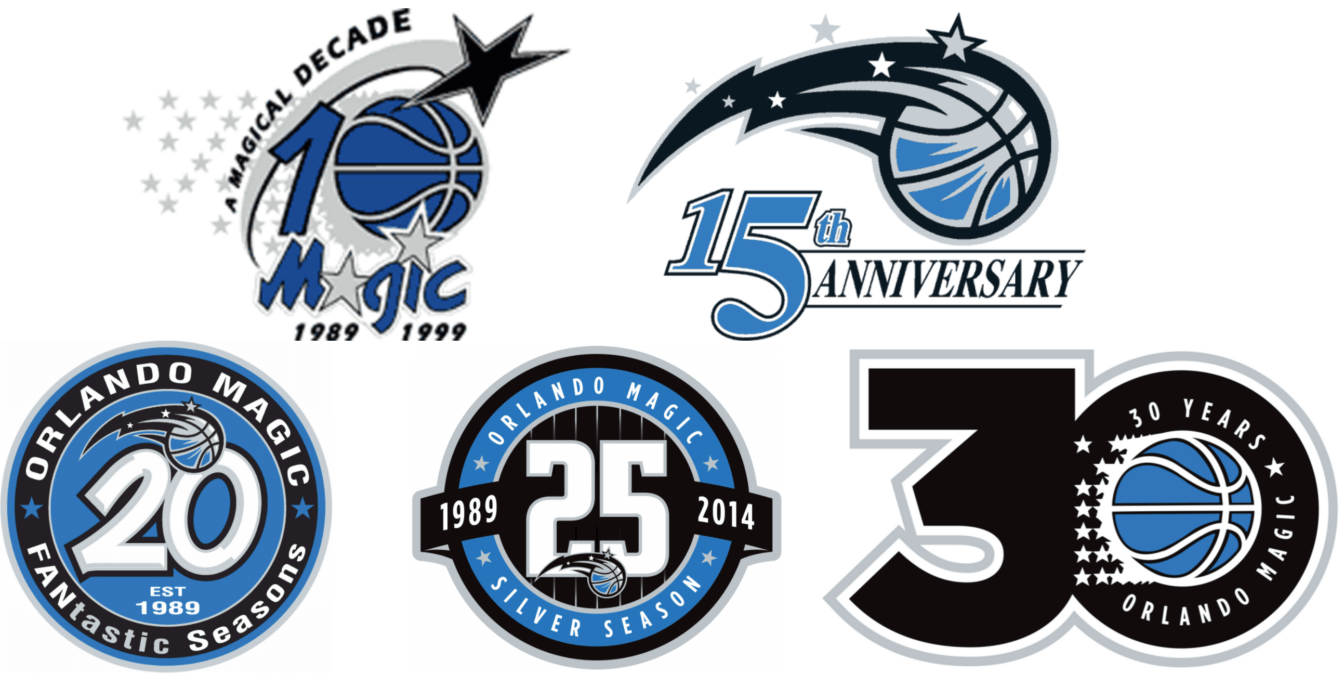 The team's announcement did not indicate whether the new logo will be worn as a uniform patch. But it did mention that "some additional surprises and throwback favorites" would be announced at a later date, so that's something to stay tuned for.
As for the new logo design, I like it! Simple but dynamic. Good job, Magic!