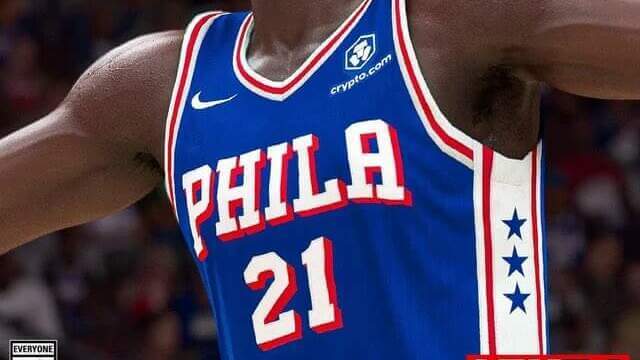 It looks as though the Philadelphia 76ers are making a slight tweak to their blue ("Icon") jerseys heading into the 2023-24 NBA Season.
Here's how the current jersey looks: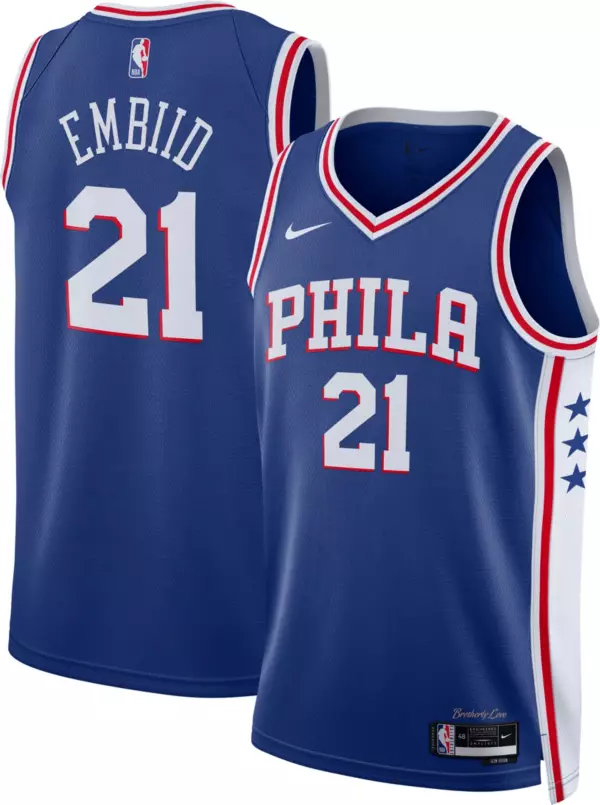 Notice how the red block shadow on the "SIXERS" wordmark and the number is beneath and to the left of the number.
The just released Fanatics jersey shows a much thicker block shadow, and the angle has also changed to below and to the right of the number.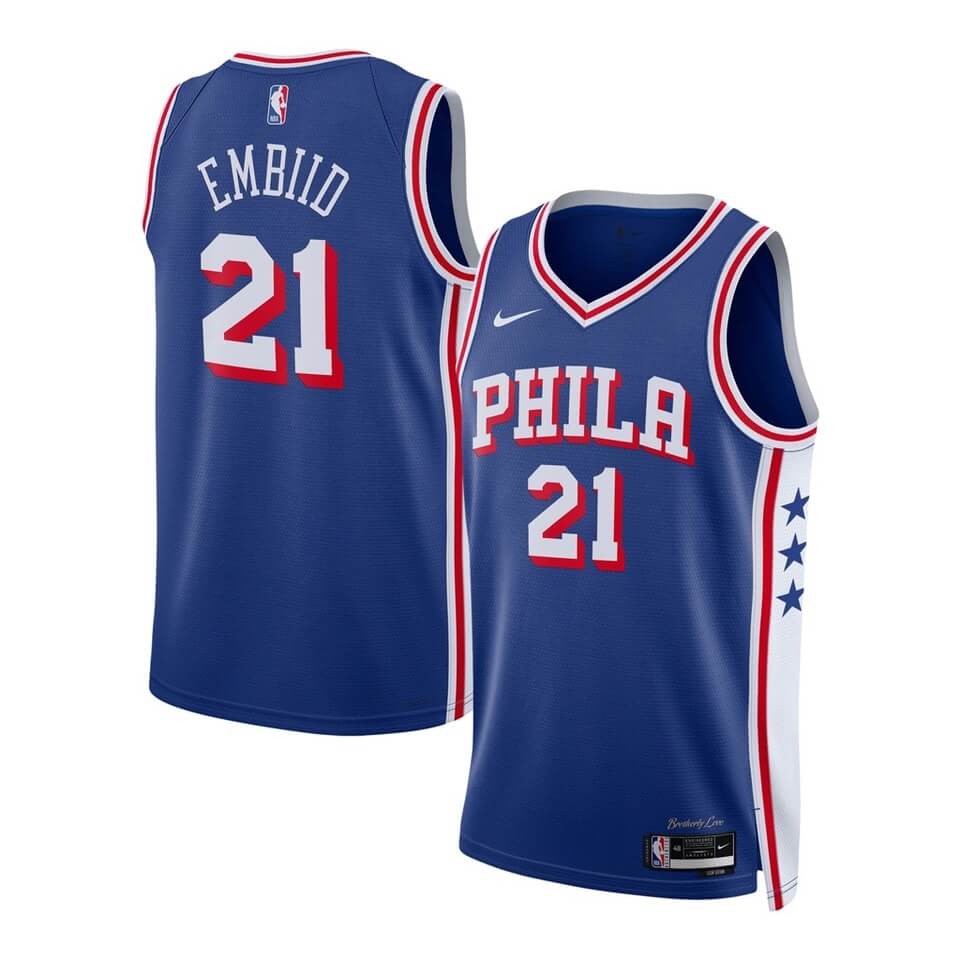 The new version also appears in the NBA 2K24 trailer: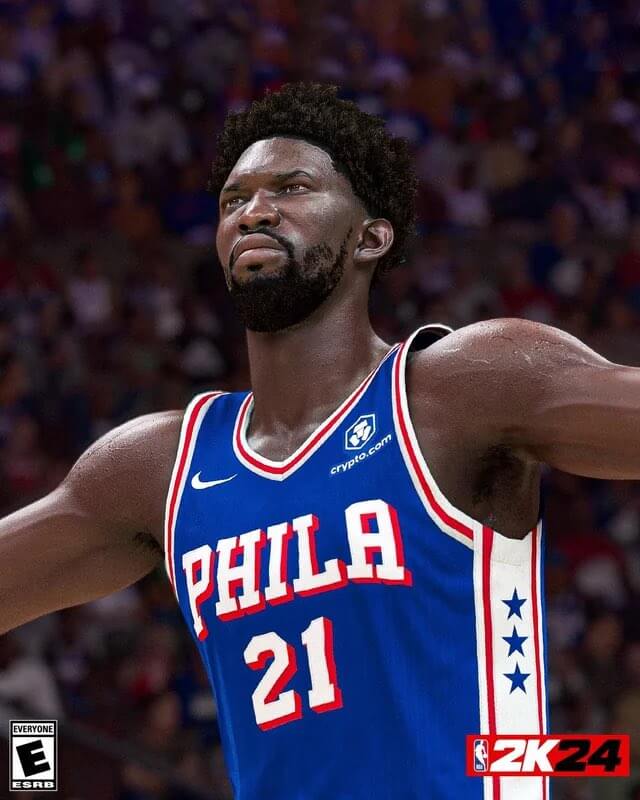 While subtle, this is a definite change to the jersey shadowing. The direction and thickness are very apparent in the side-by-side: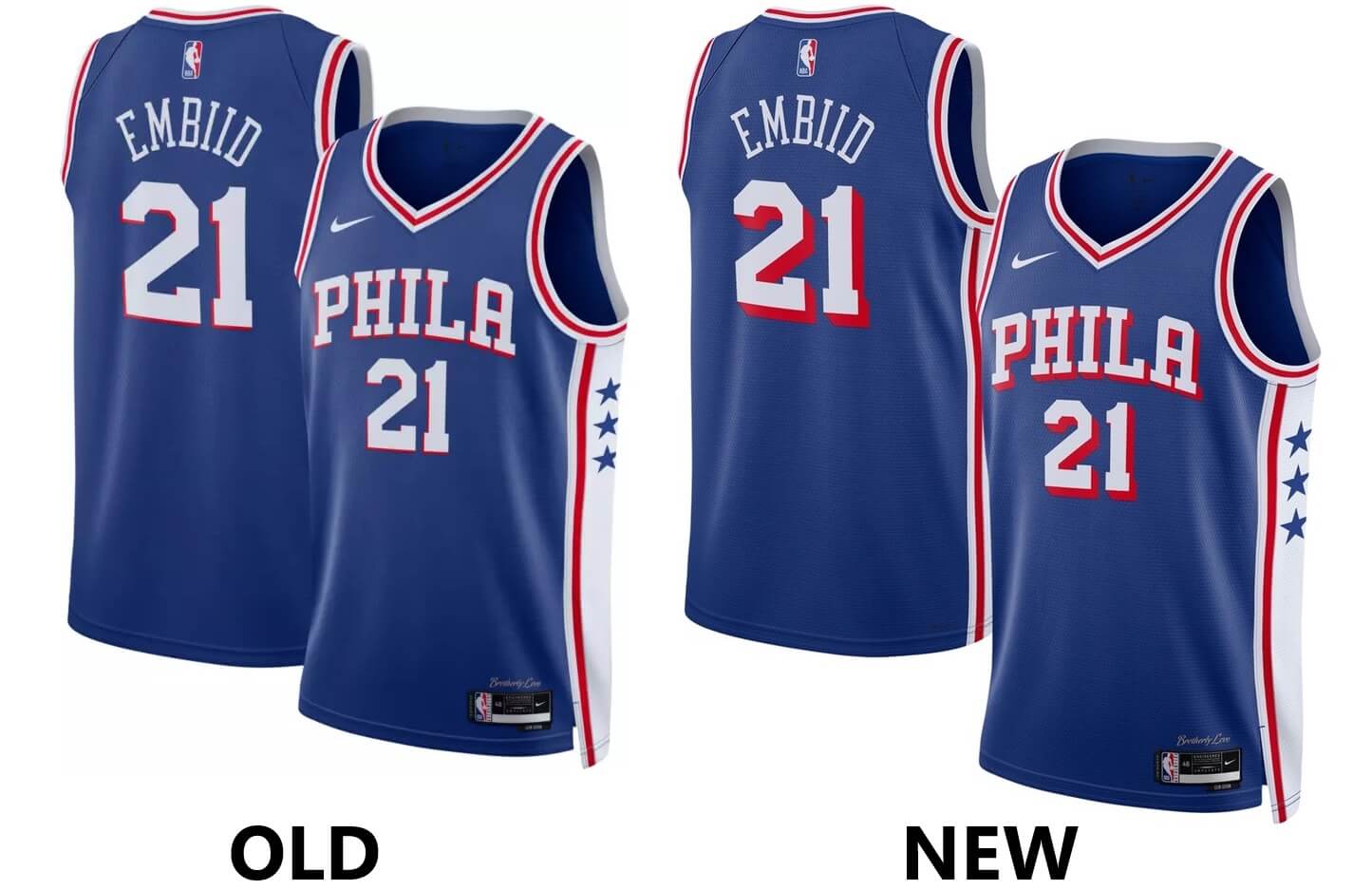 The Sixers also have a white jersey in the identical style, so it would logically follow the white jersey will also receive these changes. There does not appear to be a new white version as yet on the Fanatics site, but we'll keep an eye out for any changes.
[Big thanks to Reader/Twitter-er Jack Connell for noticing the change to the jersey!]