It's easy to forget this in the midst of the current deluge of NFL uniform announcements, but the league with the highest degree of uni churn is the NBA. We got a little reminder of that today, as the Pelicans unveiled their new Statement alternate.
The new design replaces the team's previous Statement uni, which was introduced in 2020: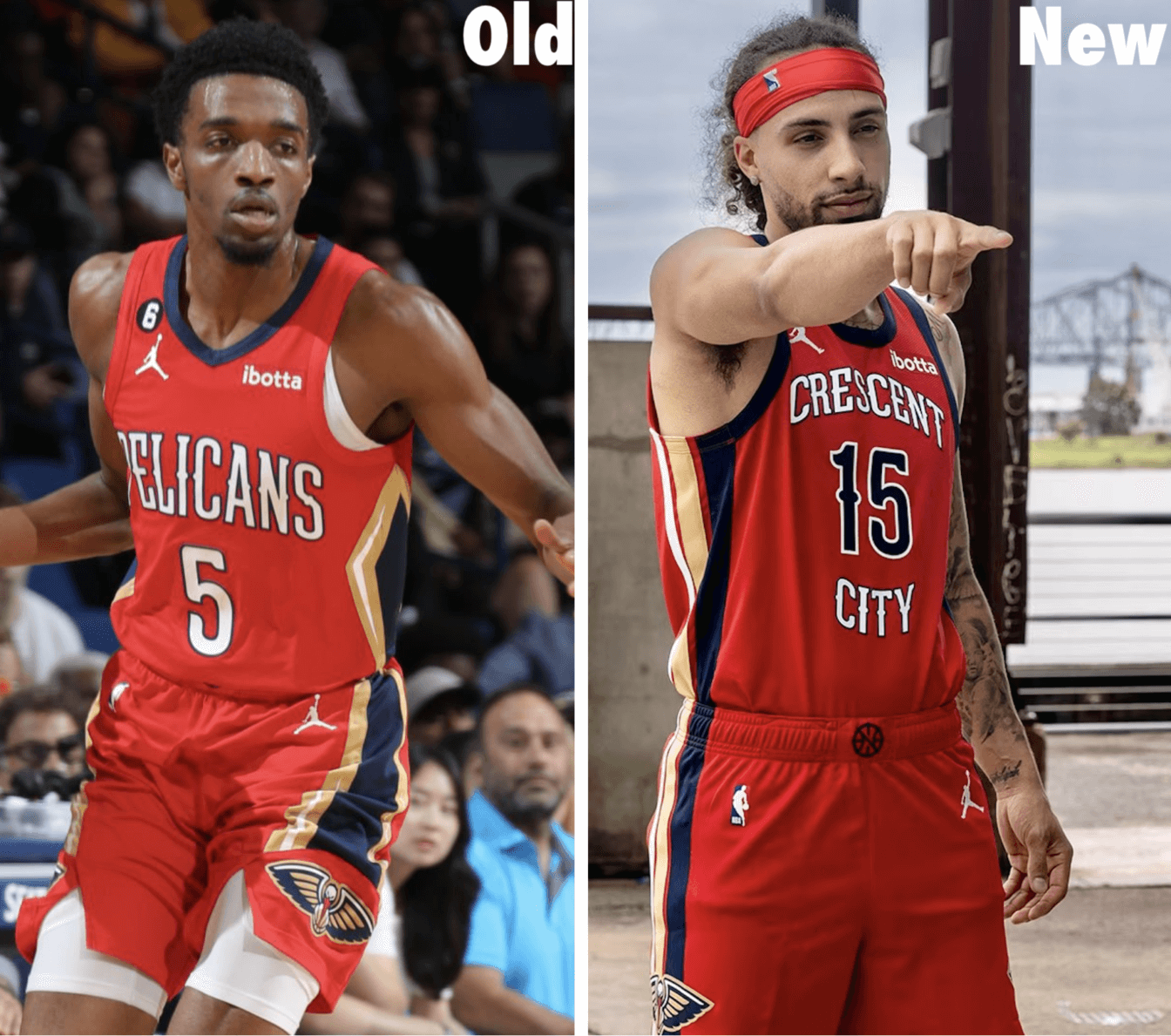 Not bad at all. I kinda thought "[Whatever] City" nicknames were more often used on City alternates, not Statement alternates, but whatever.
Here's a batch of additional photos:
The Pelicans, like all NBA teams, will also have a new City alternate uni, but that won't be announced until later this year.