Good morning and greetings from Uni Watch HQ, where I returned yesterday after several days in Virginia. I had a great time, but it's good to be home. Big thanks to Phil for covering a few breaking news stories while I was away!
Now then: As you may recall, the NFL saluted John Madden last year on Thanksgiving by replacing the NFL rear-helmet logo decal with a shield-shaped Madden decal (as seen above). This year they're upping the Madden quotient on Turkey Day, as follows:
The six teams playing on Thanksgiving (that's Packers/Lions, Commies/Cowboys, and 49ers/Seahawks) will wear a Madden patch on their jerseys. It will look like this: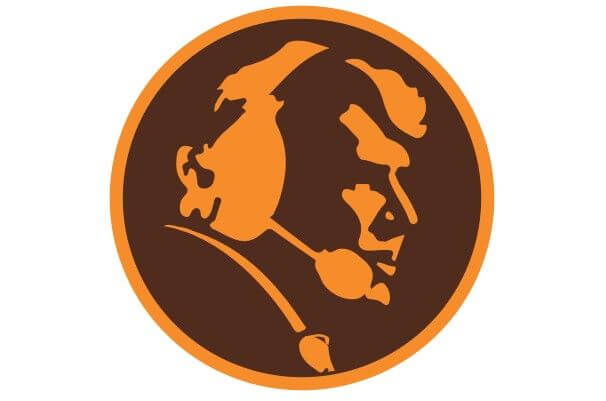 For all three Thanksgiving games, the pregame coin toss will be done with a coin featuring a portrait of Madden on one side and, in deference to Madden's famous espousal of gluttony, a six-legged turducken on the other side:

For all three games, "John Madden Thanksgiving Celebration" stencils will appear on the sidelines. (Sorry, no visuals yet for those, although it seems safe to assume that they'll look something like the patch and the coin.)
The TV broadcast of each Thanksgiving game will kick off with this video spot:
Per the league: "Network partners FOX, CBS, and NBC will celebrate Madden's contributions to the game, both on the field and in the broadcast booth, with tributes interspersed throughout each game on Thanksgiving Day."
Also per the league: "The NFL's radio broadcast partners Westwood One and SiriusXM NFL Radio will air Madden- and Thanksgiving-related programming throughout the week leading up to Thanksgiving Day."
Thanksgiving Day is Nov. 23, which is one week from tomorrow.