Tomorrow. 🌙 pic.twitter.com/Te8NjRyZFi

— Indianapolis Colts (@Colts) July 19, 2023
In yet another unexpected NFL uni development, the Indianapolis Colts have just posted a teaser video implying that they'll have some sort of uniform unveiling tomorrow, July 20, at 10am Eastern.
The Colts already have a 1950s throwback in their wardrobe, which they wore in 2021 and '22: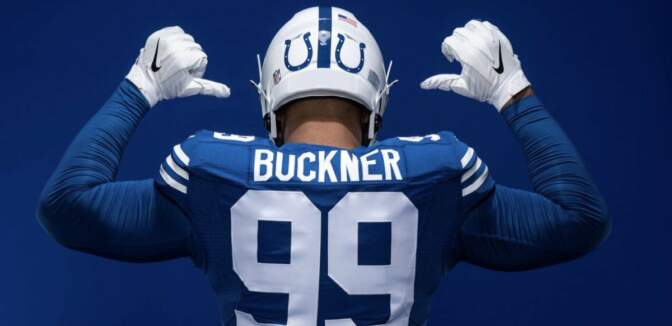 In 2010, however, before the one-shell rule was enacted, they had a blue-helmeted throwback: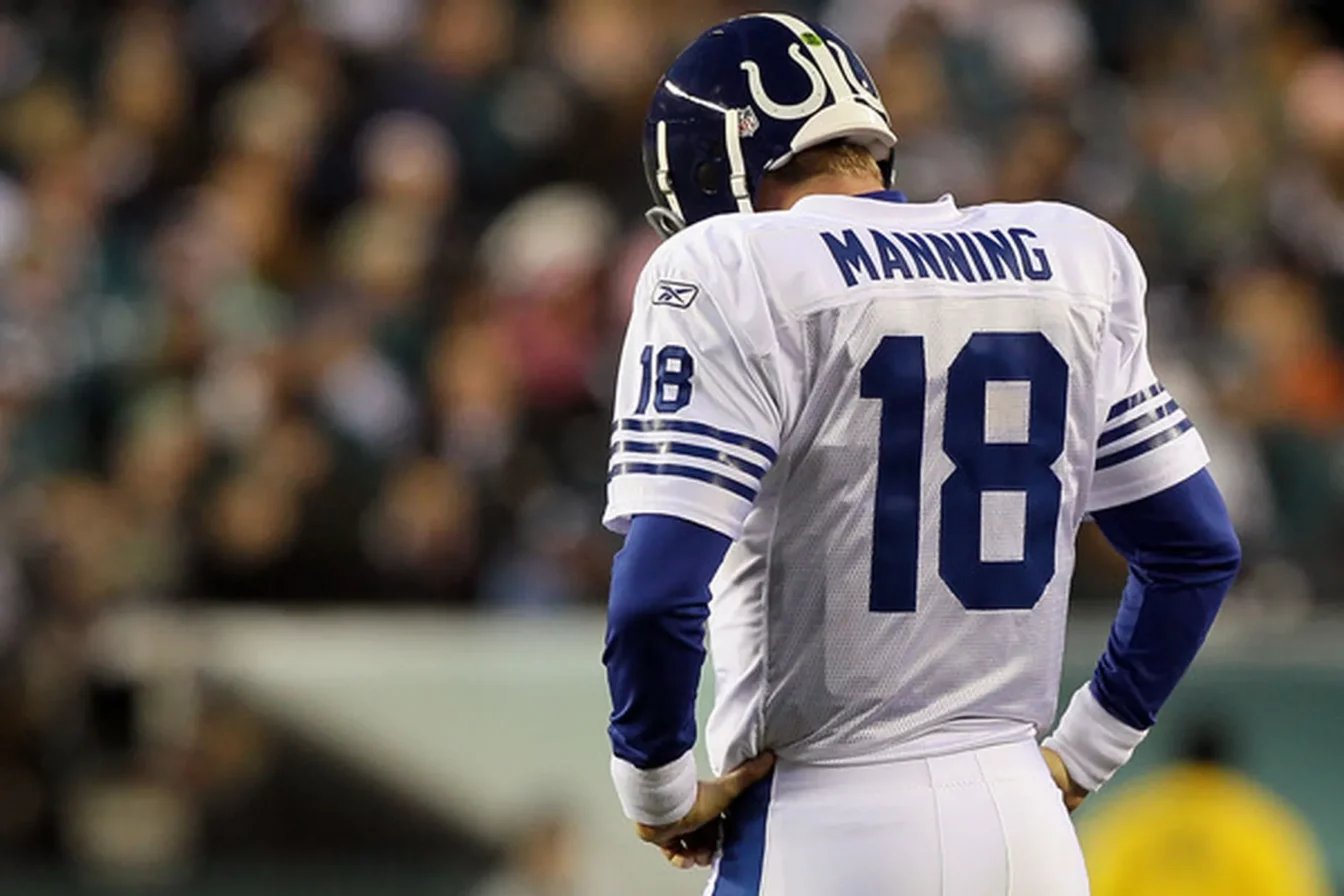 With the one-shell rule now lifted, could they be bringing back the blue retro helmet? Or are they adding a new alternate helmet (blue, BFBS, other) to pair with their Color Rush uni?
We'll find out the answers soon enough!
(My thanks to Josh Billman for bringing the Colts' teaser to my attention.)