New beginning.

New look. pic.twitter.com/qfr9wHzg34

— Carolina Panthers (@Panthers) June 13, 2023
[This post is part of Uni Watch Positivity Week. You can learn more about that here, and you can see all the UWPW posts here. — PL]
Yesterday afternoon I wrote about how the Panthers were posting a lot of short video clips that showed the new tailoring and new color tone on their blue alternate jersey. Last night they posted another clip, this time showing linebacker Brian Burns pairing the blue jersey with the team's black alternate helmet — a uni combo that, so far, has never appeared on the field.
In the video, Burns talks about his switch from wearing No. 53 to No. 0, which he describes as a "new beginning," but the same could be said about the black helmet being paired with the blue jersey.
The Panthers introduced the black helmet last year as part of the NFL's new program to allow alternate helmets after scrapping the one-shell rule. The black lids appeared on-field just once, as part of a mono-black combo that the team wore against the Falcons: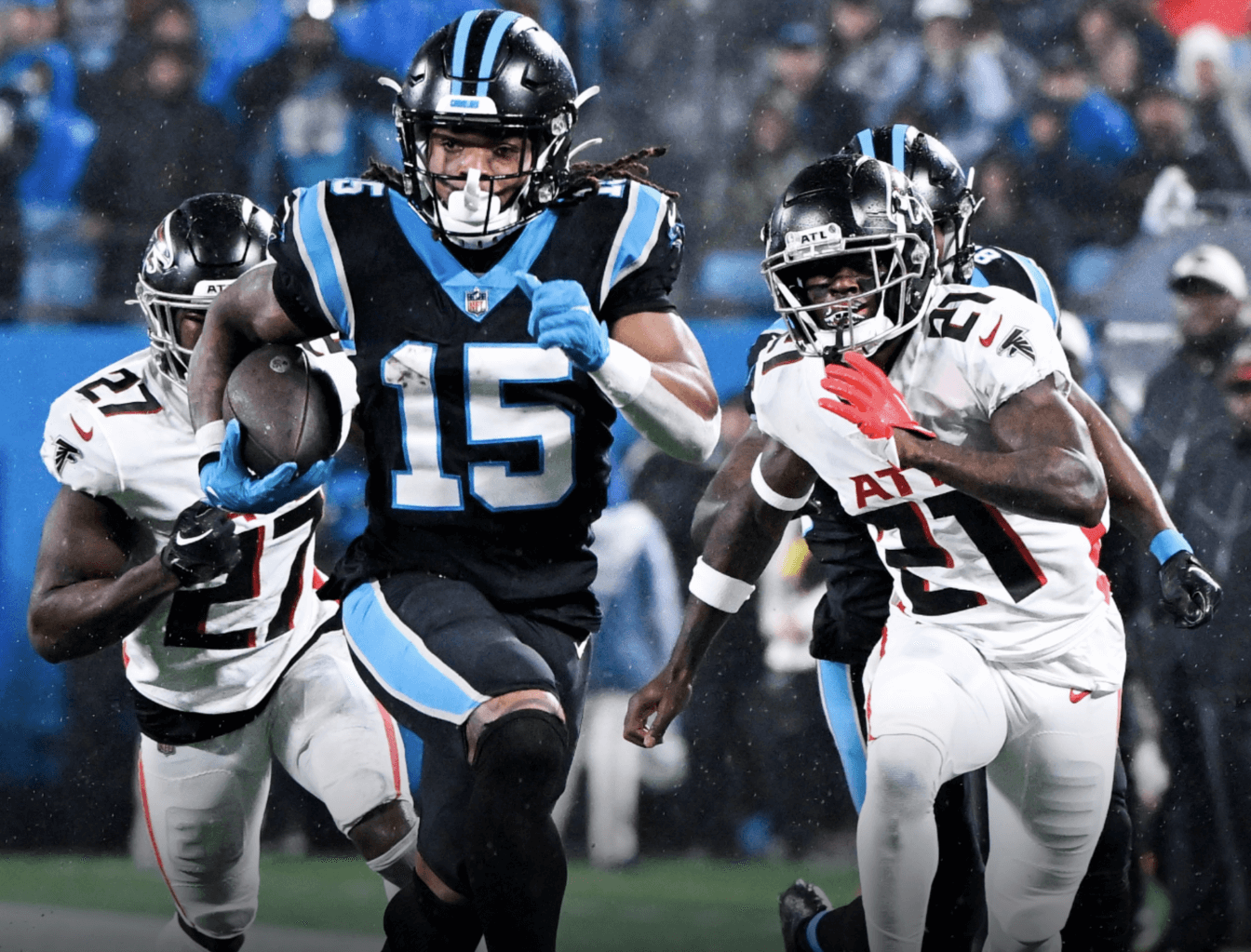 As for the team's blue alternate jersey, it too appeared just once last year, for a late-season game against the Bucs, and was paired with the team's standard silver helmet: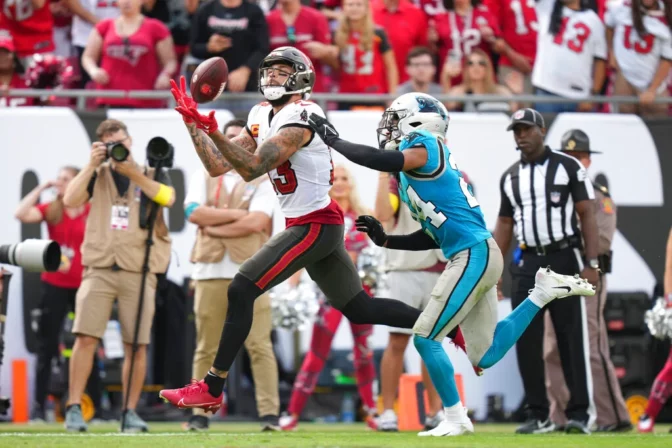 It's not yet clear whether the team plans to wear the black/blue combo in 2023, or if it was just something they tried out in yesterday's photo shoot, but it's an intriguing possibility.
Meanwhile, following up on another aspect of yestserday's Panthers post: Now that the Panthers have released so many of these video clips, we can see that there's a fair amount of variation in how the shoulder stripes are being handled. They don't necessarily taper to a point after all:

Finally: It's odd that the Panthers are doing all these photo shoots featuring players wearing the blue jersey — a jersey that they wore just once in 2022. Hmmmm.