Cameras, cameras everywhere 🎥 pic.twitter.com/YucnyWSYL2

— Carolina Panthers (@Panthers) June 12, 2023
[This post is part of Uni Watch Positivity Week. You can learn more about that here, and you can see all the UWPW posts here. — PL]
The video shown above is one of several clips that the Panthers have posted today on their Twitter feed, all showing the team's blue alternate jersey rendered in Nike's new template.
The jersey is rendered in "process blue," which was the team's original shade of blue. Nike wasn't able to reproduce it properly over the past decade, but now the team is back to its original hue. Also, the Panthers had previously indicated that the new tailoring would necessitate some adjustments to their shoulder striping, and now we can see how that looks: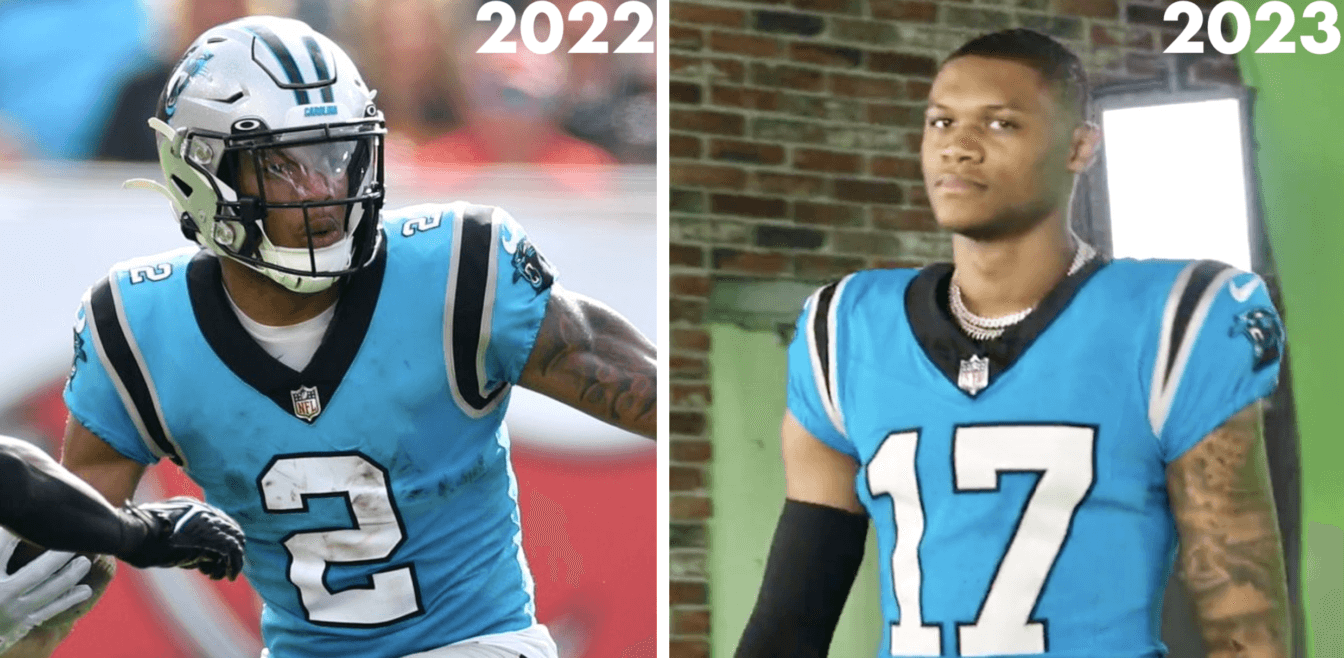 Not bad! The tapered stripes should go well with the tapered striping on the team's pants and helmets.
In the 2022 photo, you can see a problem that's plagued the Panthers in recent years: The TV numbers are way too small. Have they addressed that? It's hard to say for sure from these little promo video clips they've been releasing today, but here's the best view I was able to find: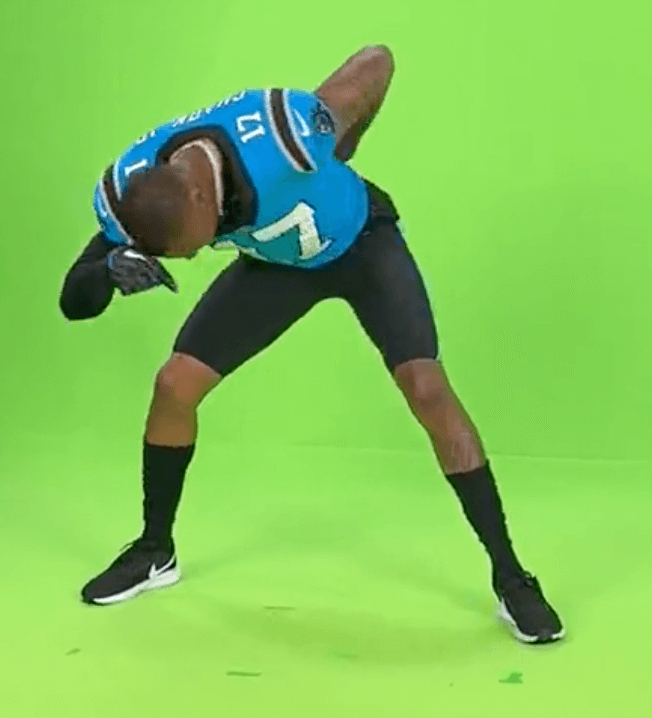 Judging from that shot, I'd say the size of the TV numbers hasn't changed much, if at all.