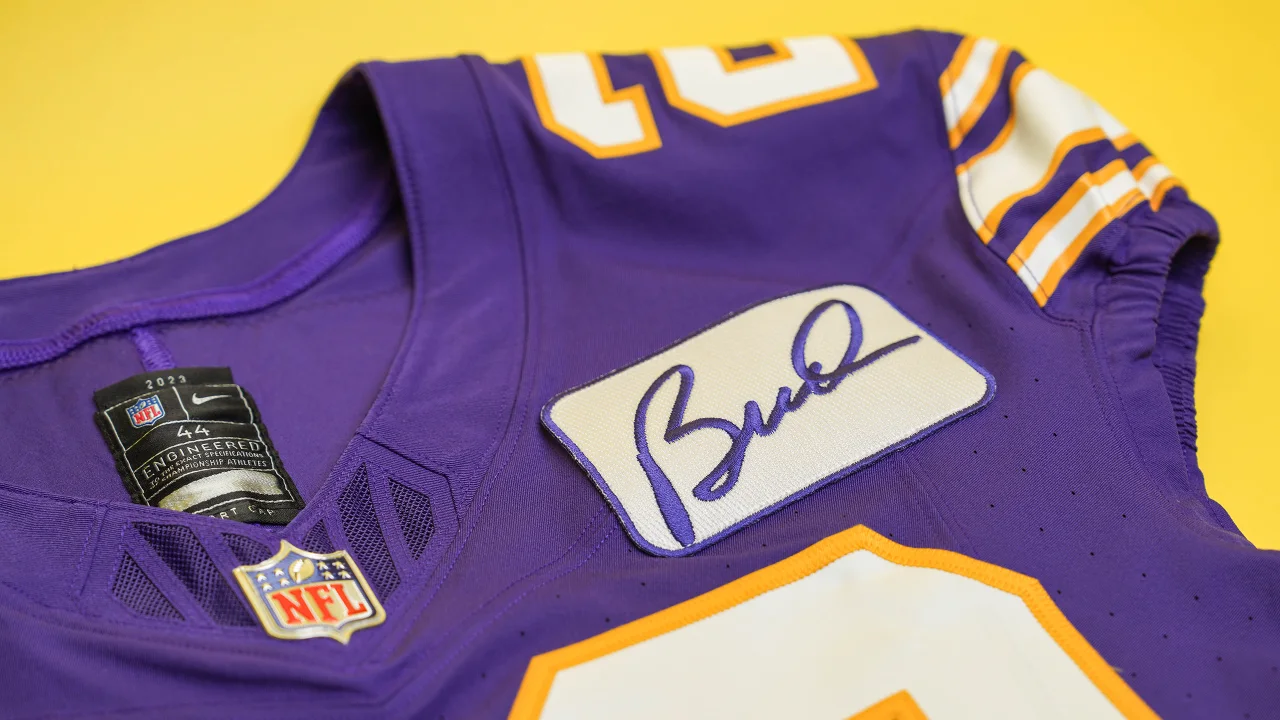 The Minnesota Vikings announced today they will be honoring their long-time coach, Bud Grant, with a uniform patch in Week 1 of the 2023 NFL season.
The legendary coach, who took the Vikings to four Super Bowls, passed away on March 11th of this year, at the ripe old age of 95.
According to the team,
Players will wear a special jersey patch in Minnesota's home opener against the Buccaneers. The added insignia is iconic but not ostentatious, just like the beloved figure. Rectangular with rounded corners, it is embroidered in purple with Bud's signature.
It's probably no coincidence that this is also the game in which the Vikings will be wearing their throwback uniforms.
You can see additional photos of the patch on the jersey here.
The team also produced a video about the honor.
For the remainder of the season the team will wear a helmet decal with the same signature.