On Monday the NBA unveiled the 30 new court designs that they'll be using for their In-Season Tournament, which begins tonight. Yesterday, they released all 30 City Edition uniforms, which the home teams will wear for the In-Season Tourney games.
But here's the thing: After the In-Season Tournament is over, teams will still wear their City uniforms for assorted games throughout the rest of the season (just as they've always done since 2017) — and it turns out that most teams also have a City-specific court design for those games. That's in addition to their In-Season Tourney court designs. With all of the City uniforms being officially revealed yesterday, those City-specific non-Tournament court designs suddenly appeared on the league's LockerVision site.
By my count:
Seven teams are not using City-specific court designs this season: the Bulls, Celtics, Grizzlies, Lakers, Pelicans, Timberwolves, and Trail Blazers. Those teams still have In-Season Tourney courts, but they'll use their primary court designs for City games after the tournament ends.
The Mavs have a City-specific court design that is "Coming Soon" but is not yet shown on LockerVision.
The remaining 22 teams have released their City-specific courts, which I'm about to show you.
For each of those 22 teams, I'm showing the LockerVision mockup of the City uniform, followed by the In-Season Tournament court design (since the City uniforms will debut on those courts), and then the City-specific court design.
Remember, the In-Season Tournament courts all have the contrast-colored runway stripe running down the center of the floor, while the City courts don't have that striping, so that's how you can tell which court is which.
Ready to have your head spin? Here we go.
Atlanta Hawks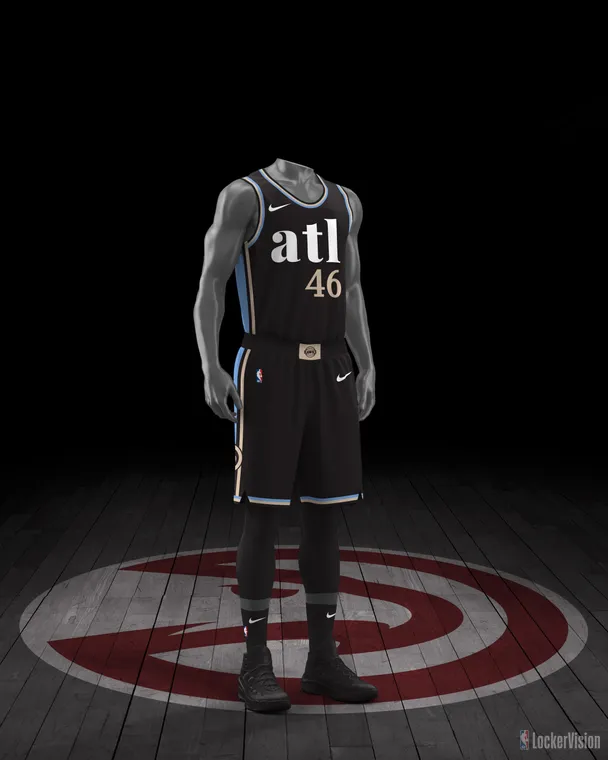 ———
Brooklyn Nets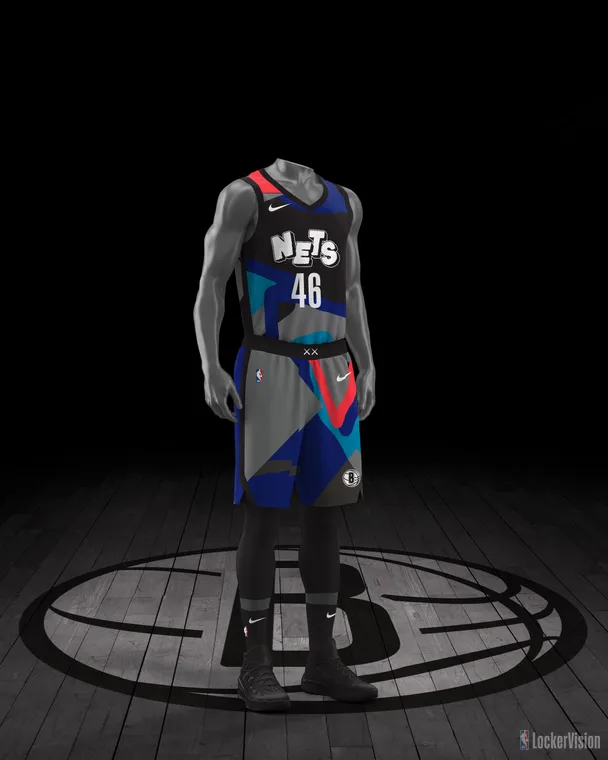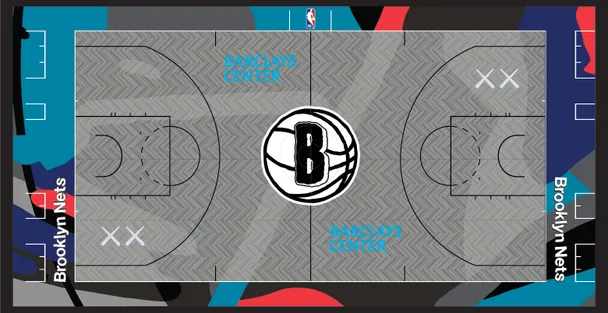 ———
Charlotte Hornets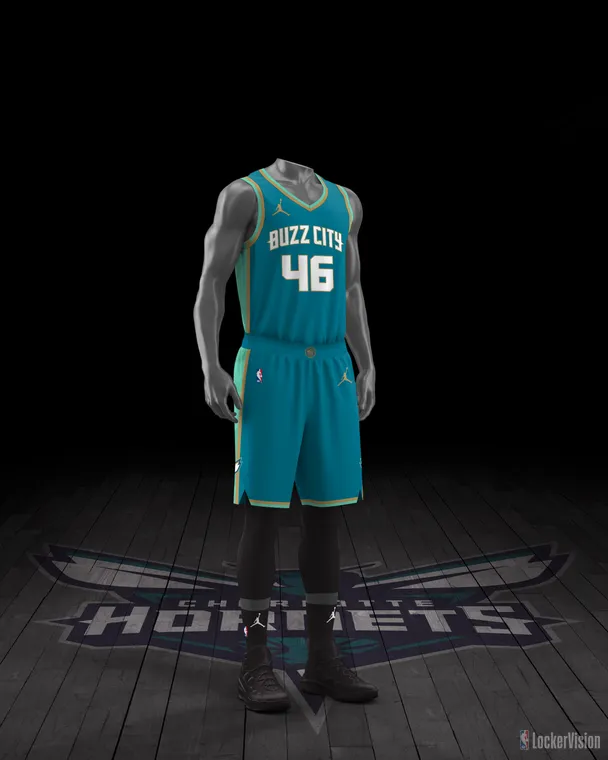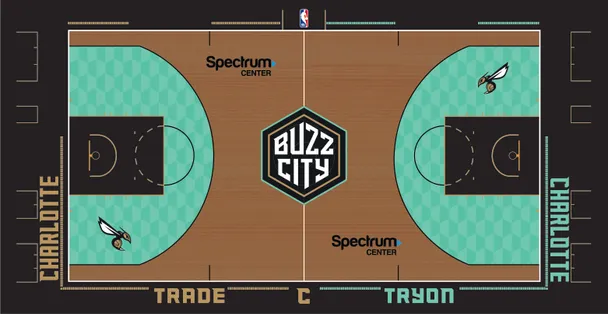 ———
Cleveland Cavaliers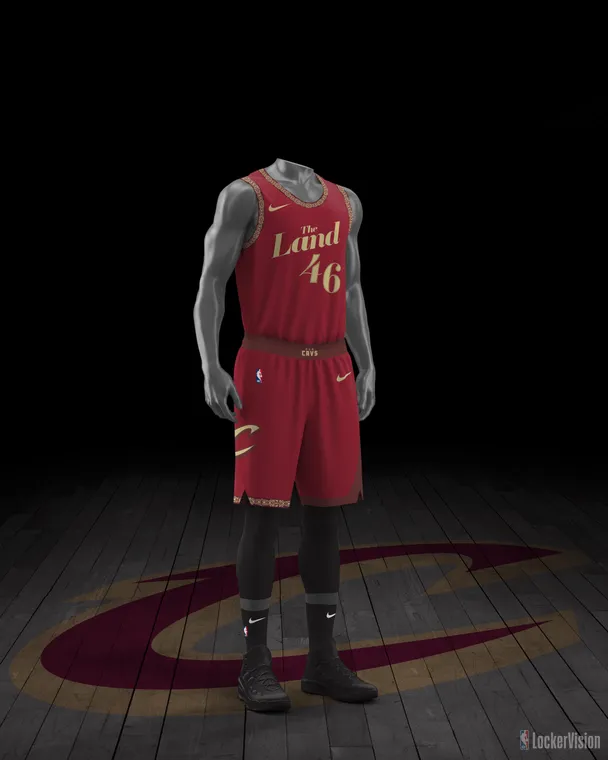 ———
Denver Nuggets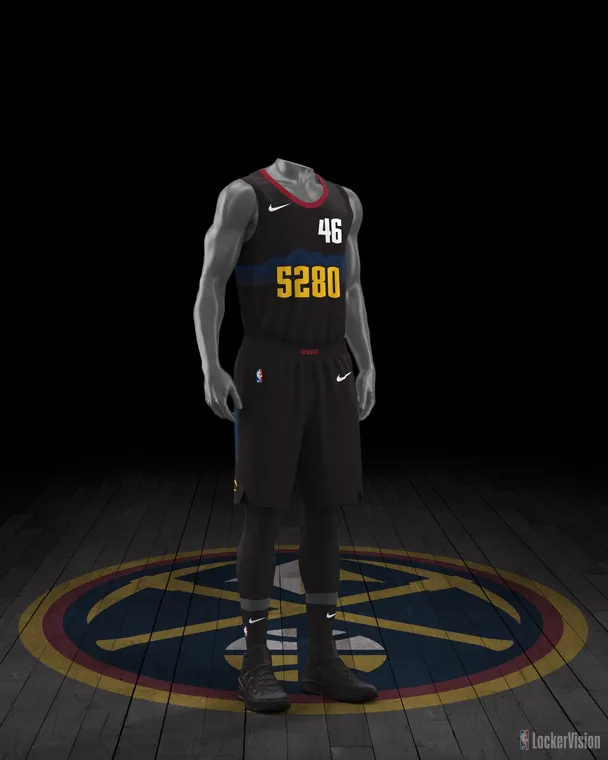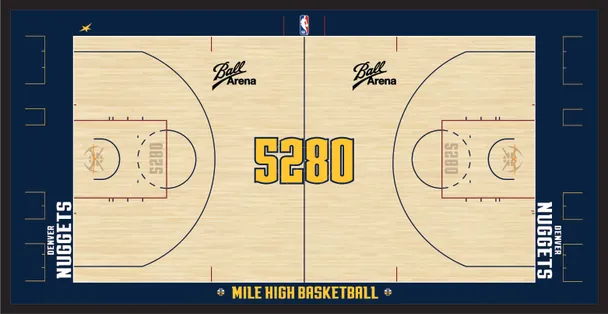 ———
Detroit Pistons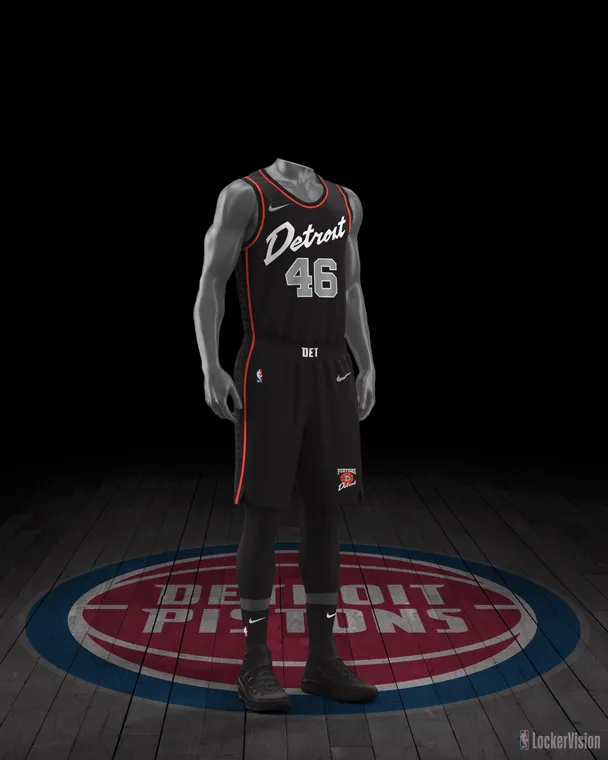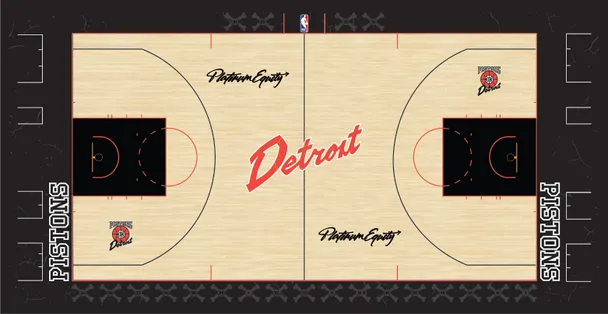 ———
Golden State Warriors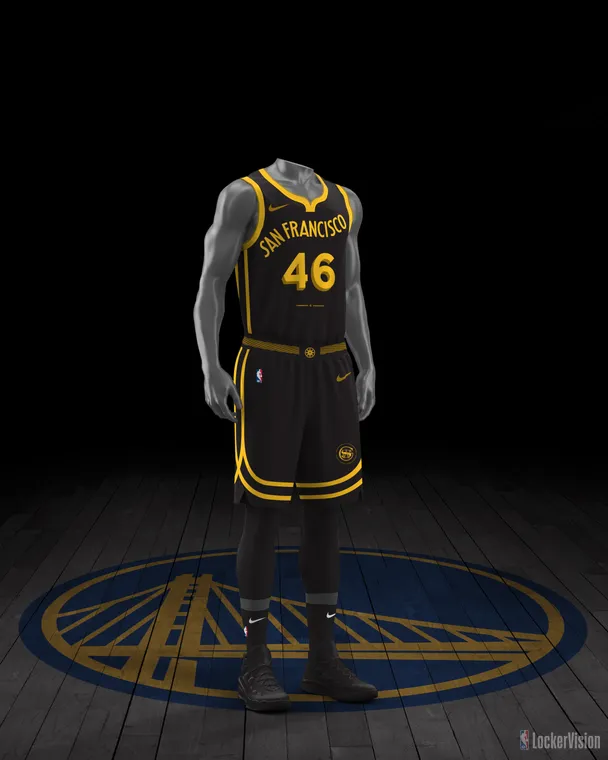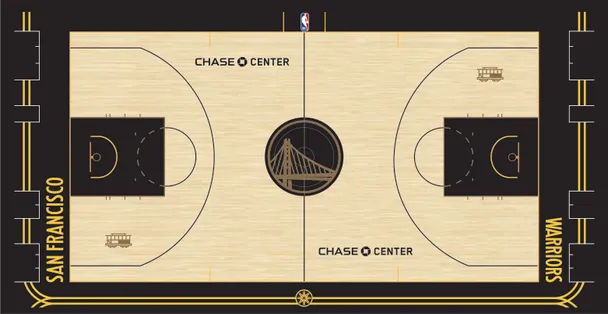 ———
Houston Rockets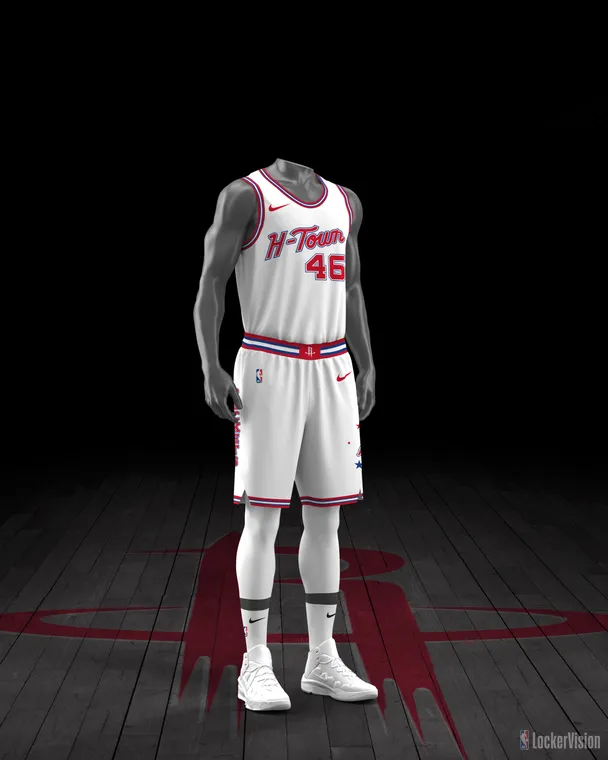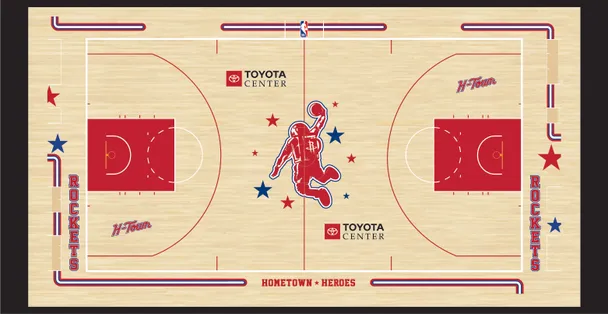 ———
Indiana Pacers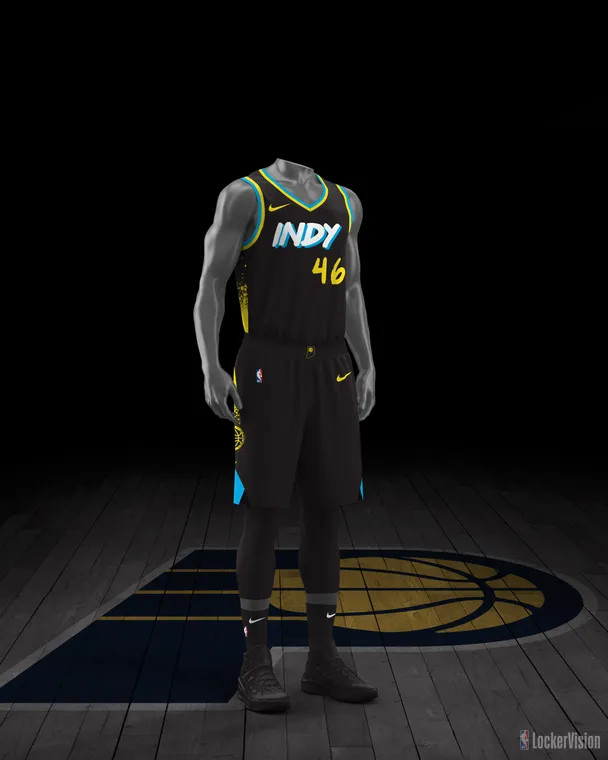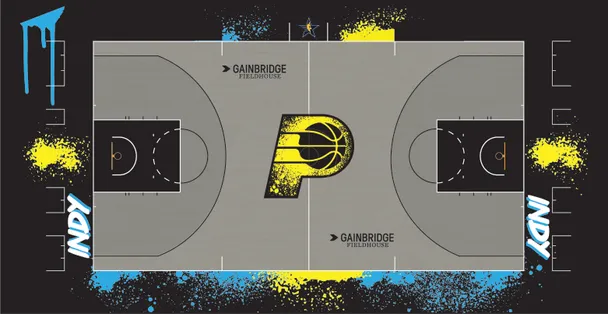 ———
LA Clippers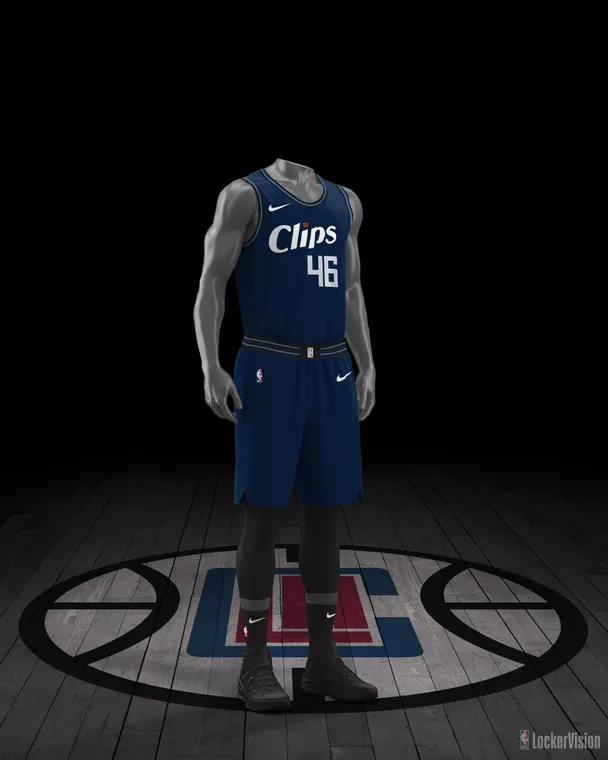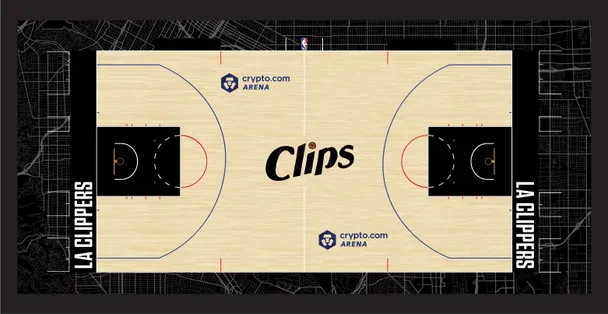 ———
Miami Heat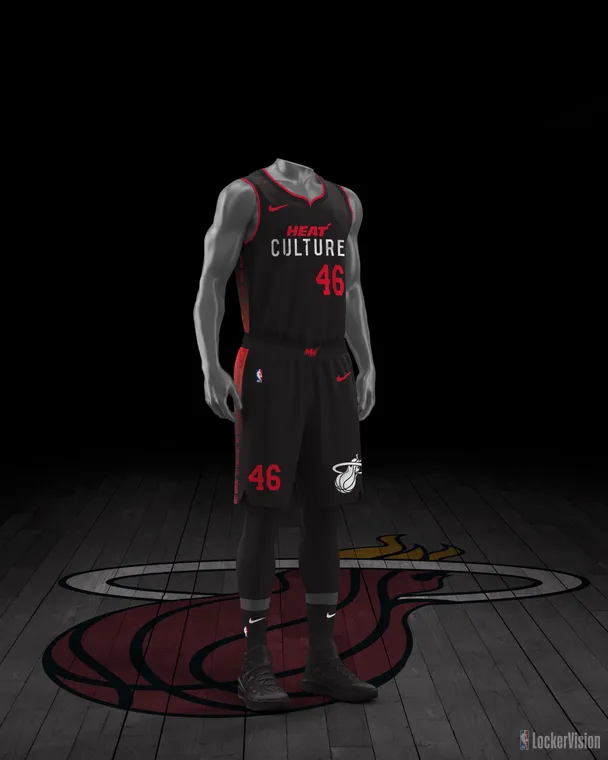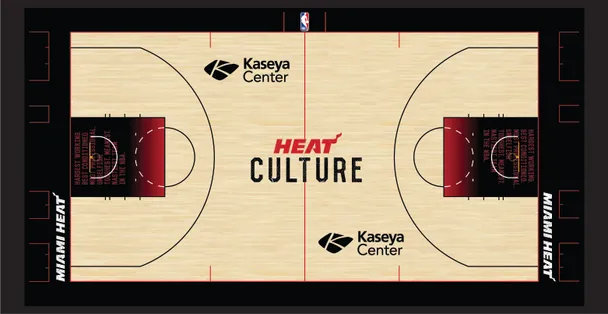 ———
Milwaukee Bucks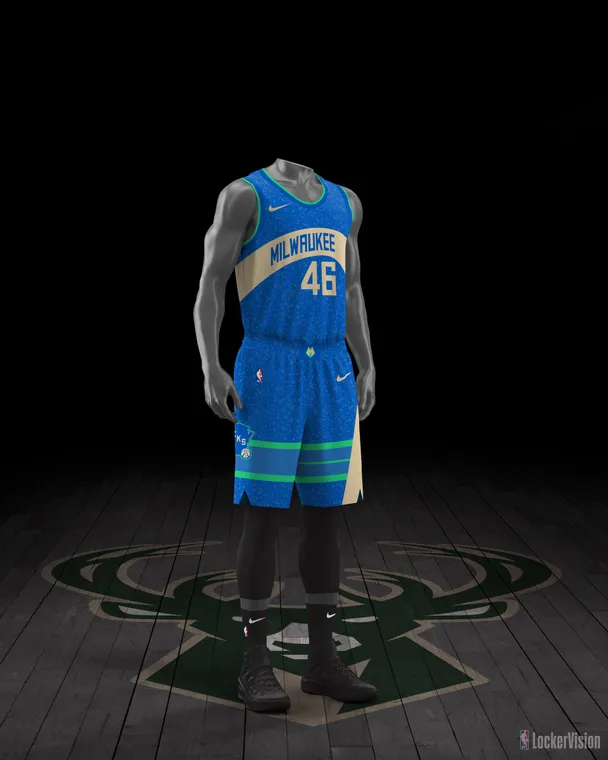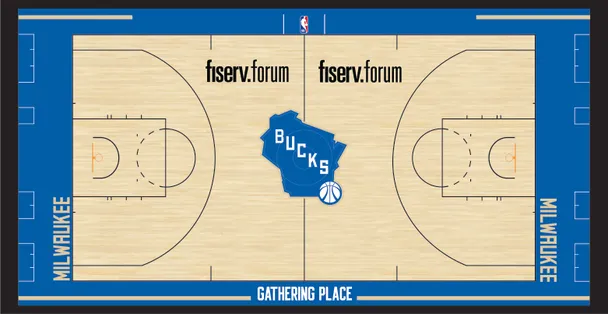 ———
New York Knicks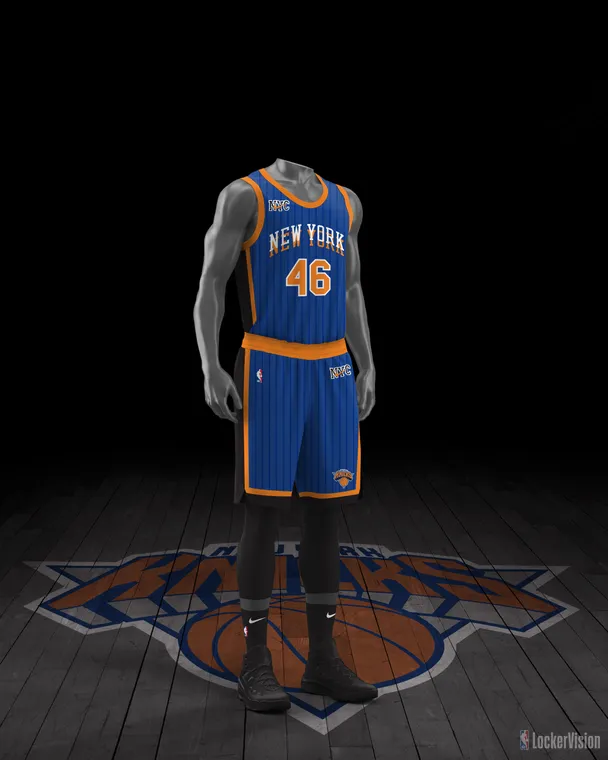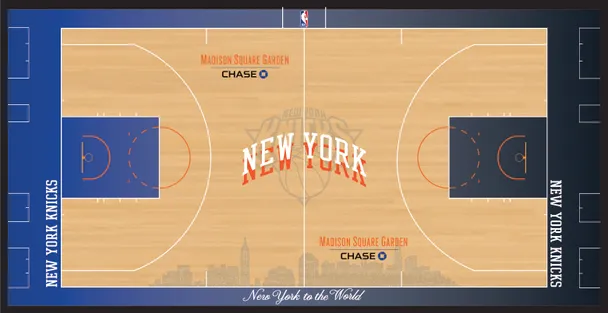 ———
Oklahoma City Thunder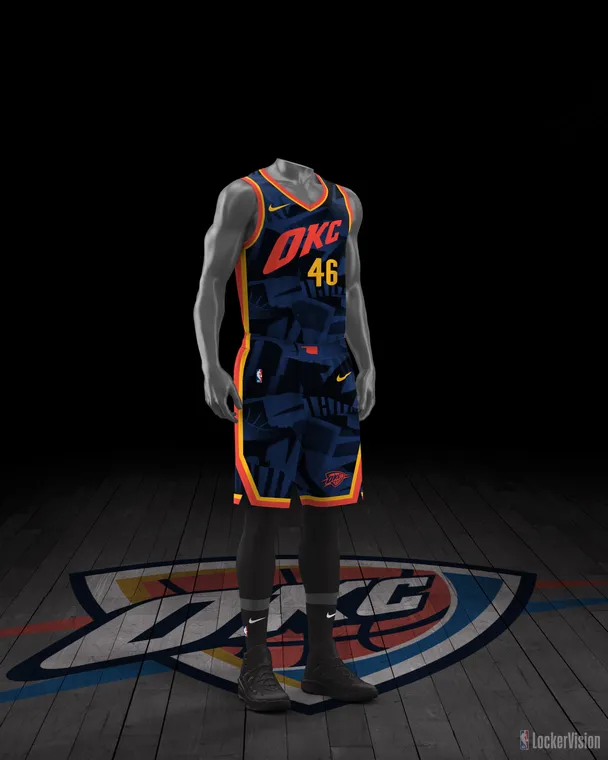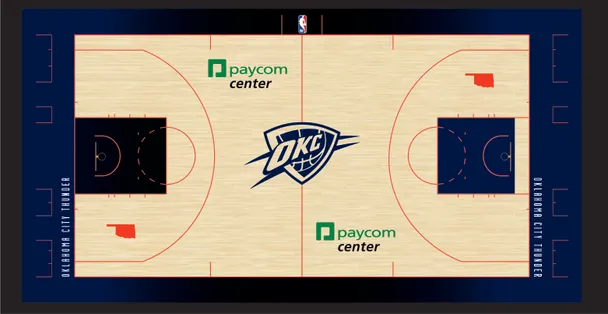 ———
Orlando Magic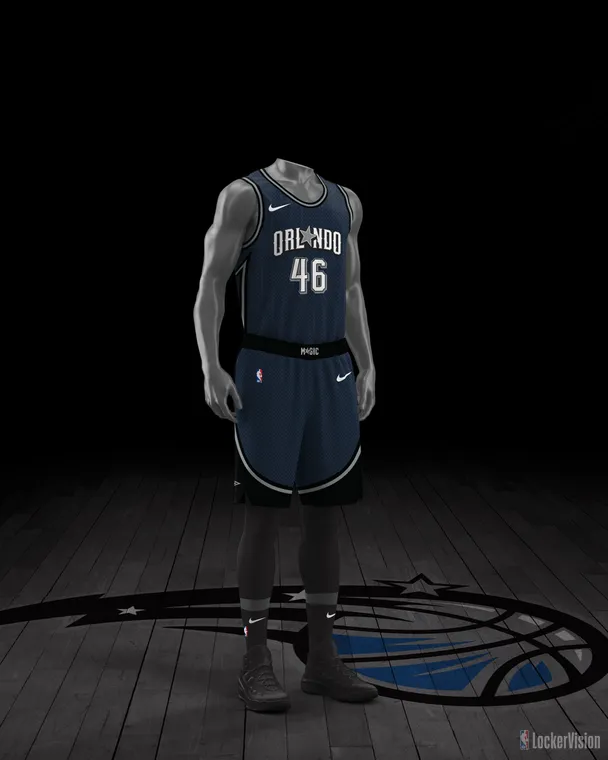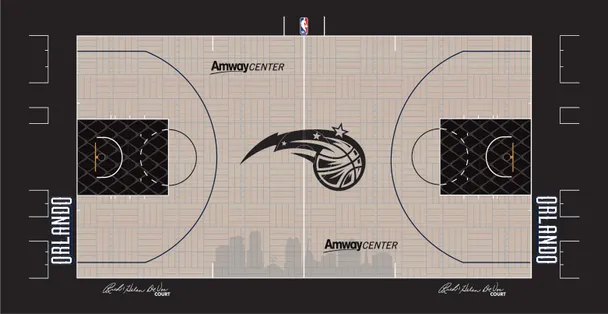 ———
Philadelphia 76ers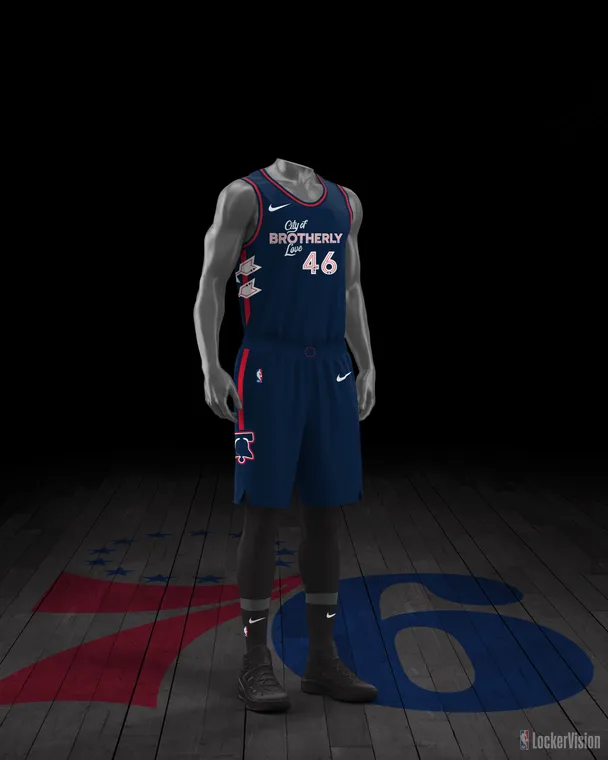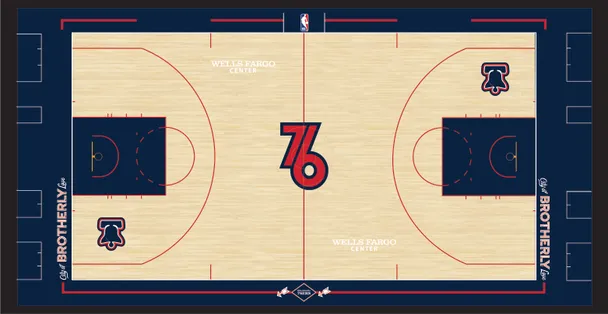 ———
Phoenix Suns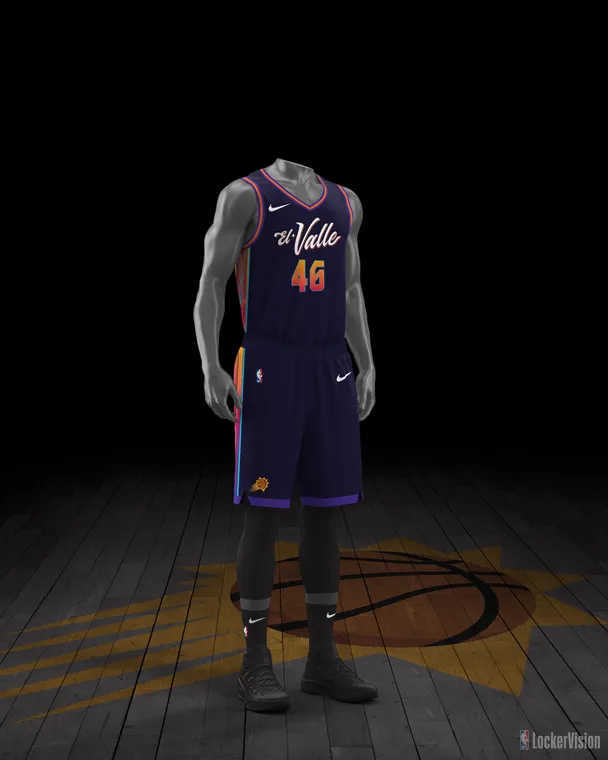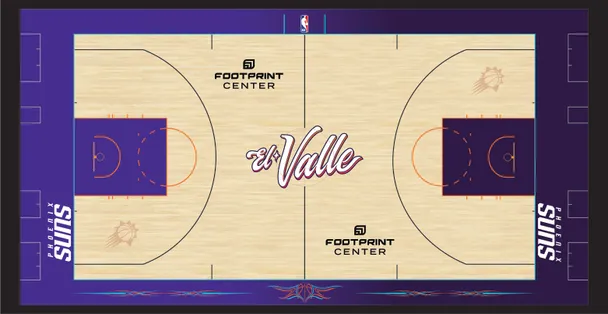 ———
Sacramento Kings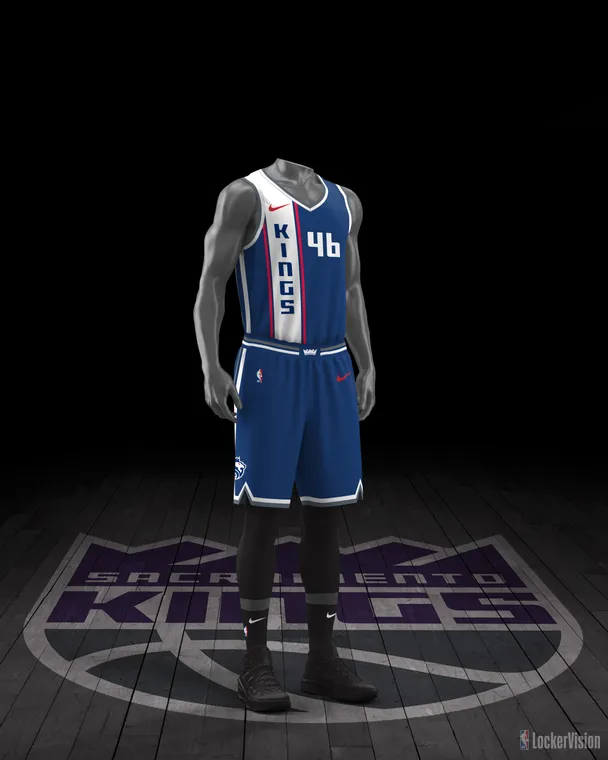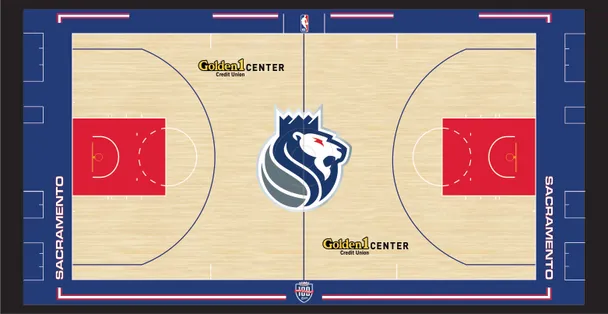 ———
San Antonio Spurs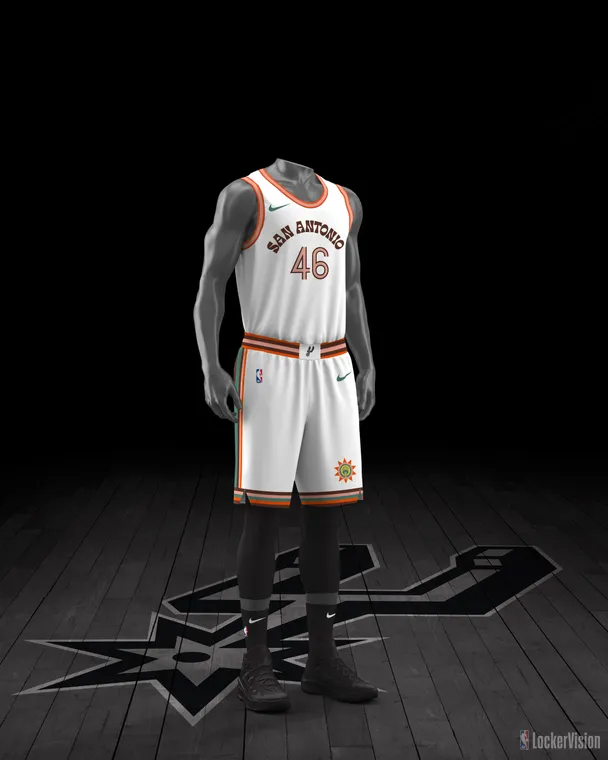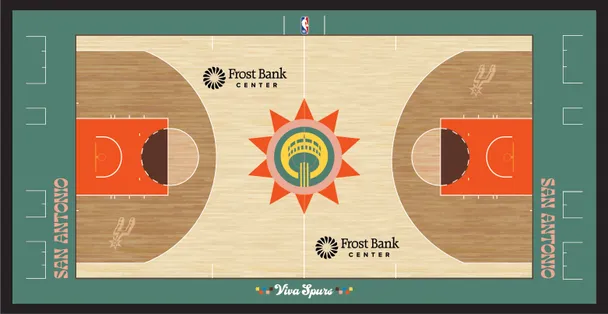 ———
Toronto Raptors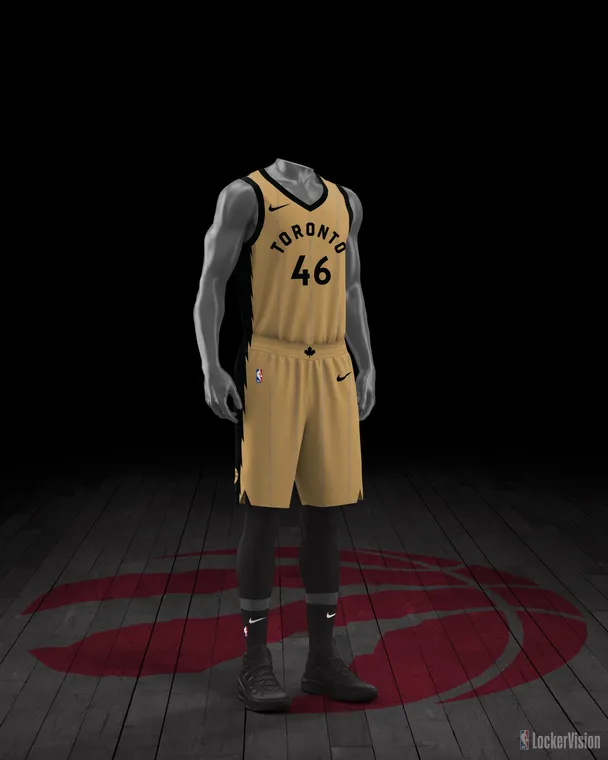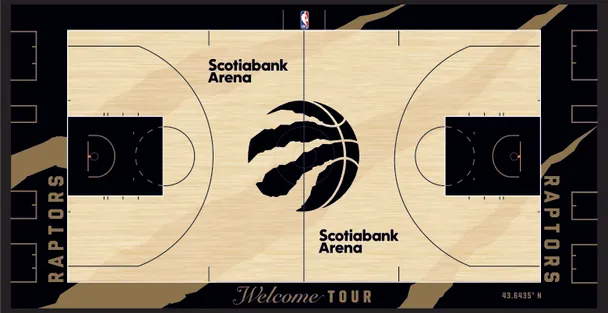 ———
Utah Jazz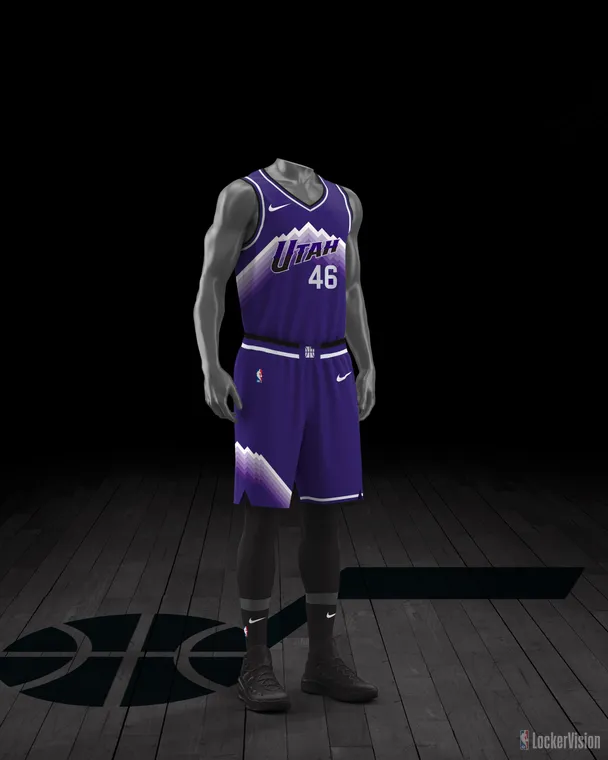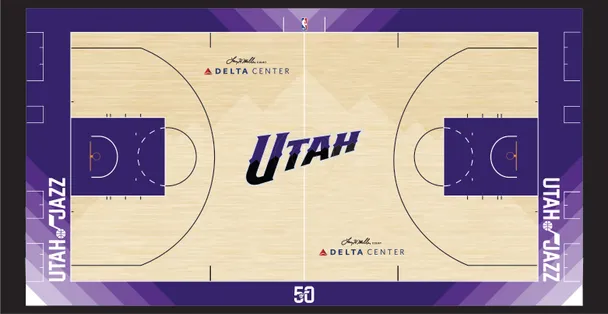 ———
Washington Wizards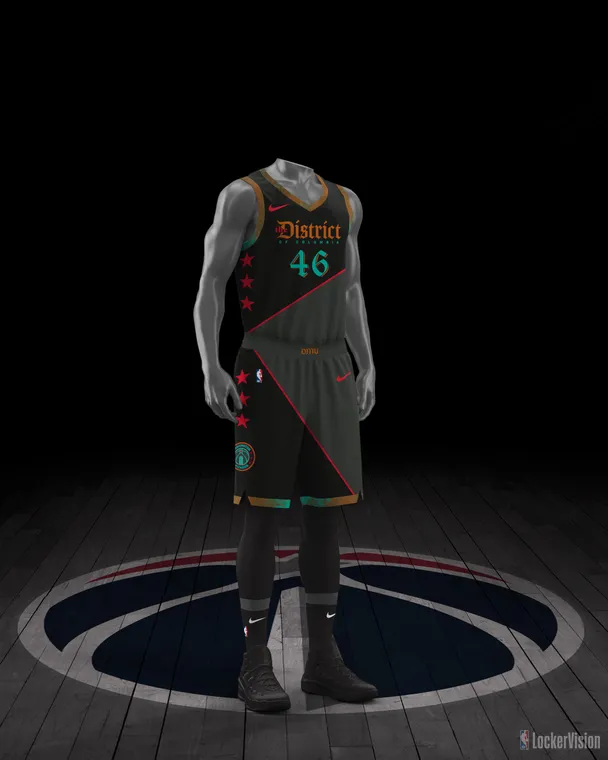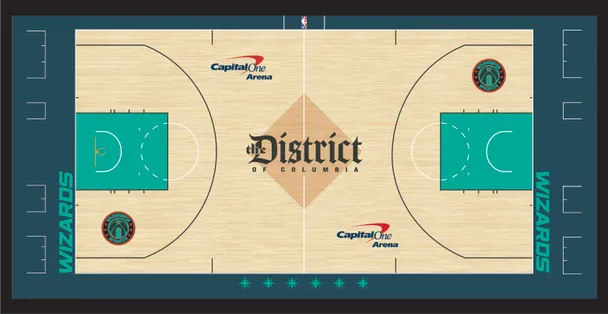 ———
Phew!
A few thoughts on all this:
That Rockets City court is pretty awesome!
At least one team — the Jazz — has four different courts this year: primary, City, tournament, and throwback/anniversary. That's nuts! (I assume they're not the only such example, but they're the only one I can think of off the top of my head.)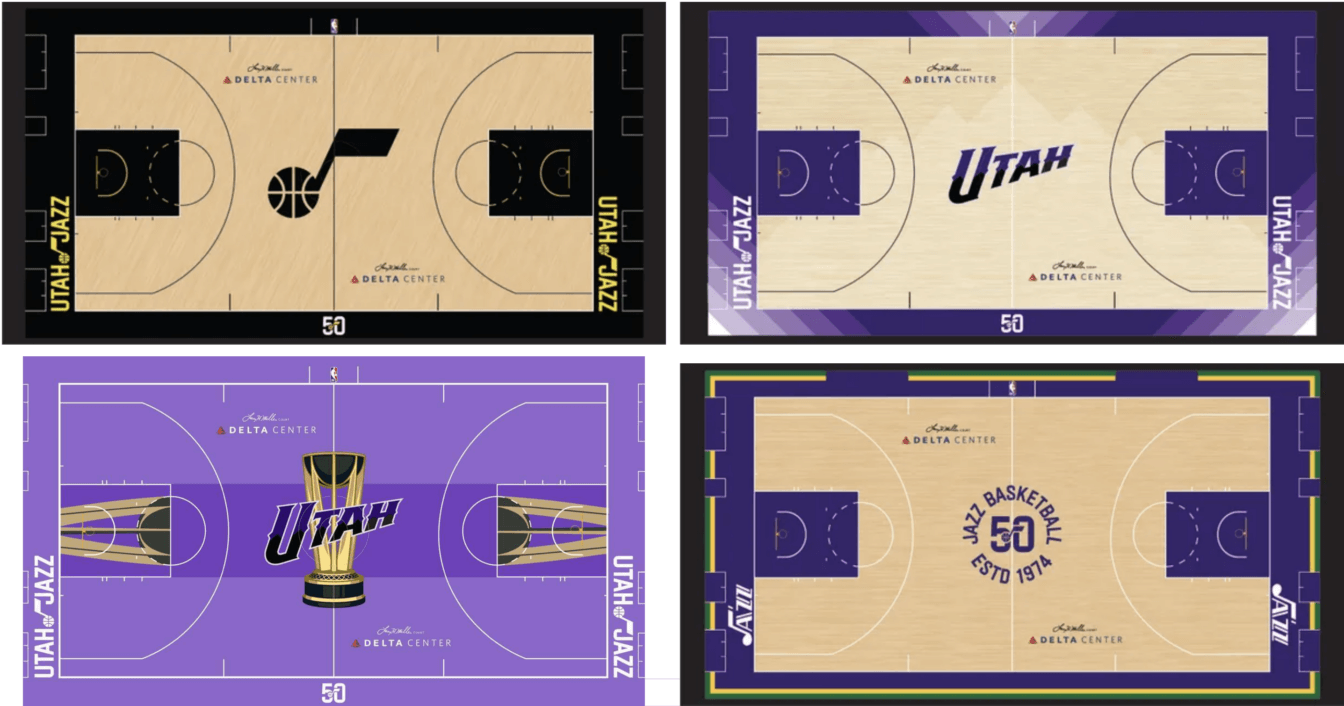 Considering the Pelicans' City uniform, we should be glad they're one of the teams without a City-specific court.
I think — I think — this marks the end of the NBA's new uniform and court designs for this season.
Update: Looks like I spoke too soon about the Pelicans. According to this article, "The team will also debut a City Edition-themed alternate court in the second half of the NBA season." Yikes.
(My thanks to Lenny Vangilder for that Pelicans article.)