The Brewers today announced that they are selling space on their jersey to a financial services company. The advertisement, which you can see in the photo above, will make its on-field debut tonight. Here's how it looks on the team's other jerseys: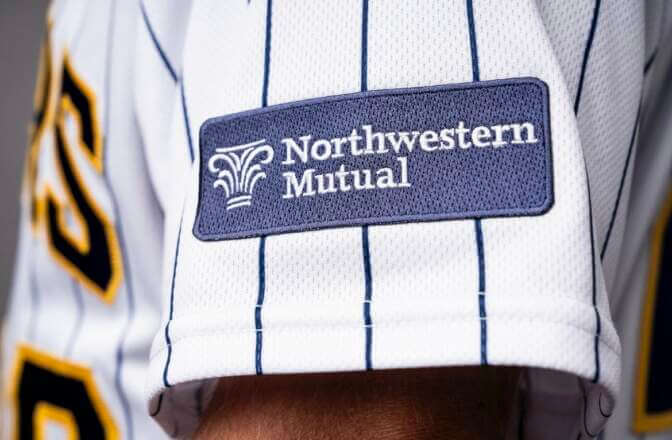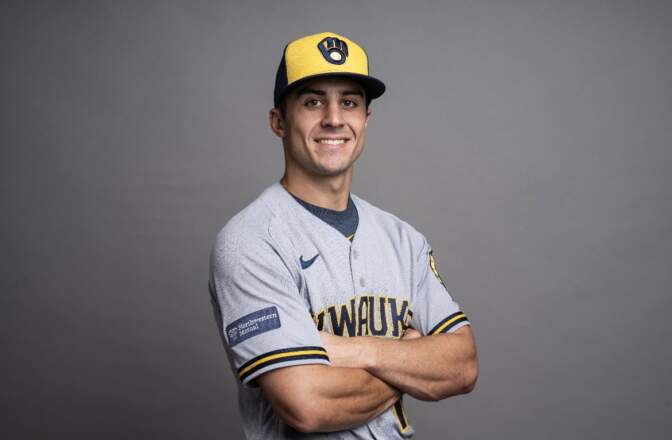 As you can see in the photos, the ad's position will alternate based on the player's handedness, to maximize TV exposure.
Milwaukee is the 16th MLB team so far to whore out their uniform to an advertiser, which means the ad-clad teams now outnumber the ad-free teams. The other 15 teams with sleeve ads are the Padres, Red Sox, D-backs, Angels, Astros, Reds, Marlins, Mets, Cardinals, Tigers, Guardians, Yankees, Blue Jays, Giants, and Atlanta.