Update, Thursday, 1pm ET: I never heard back from the league on this story, but Dallas radio station KRLD is now reporting that the Style Guide is wrong and that the Cowboys are not changing their pants striping after all. I'm leaving the rest of the story intact for the historical record. — Paul
———
We all know about the Cowboys' famously mismatched shades of blue. It looks like they're changing one of their blue elements this year — but it's probably the last one you'd expect.
Here's the deal. As you know, the Cowboys have distinct pants that they wear with their white and navy jerseys. The pants worn with the white jersey have royal/white piping down the sides, while the pants worn with the navy jerseys have navy/white piping, as seen in these pics: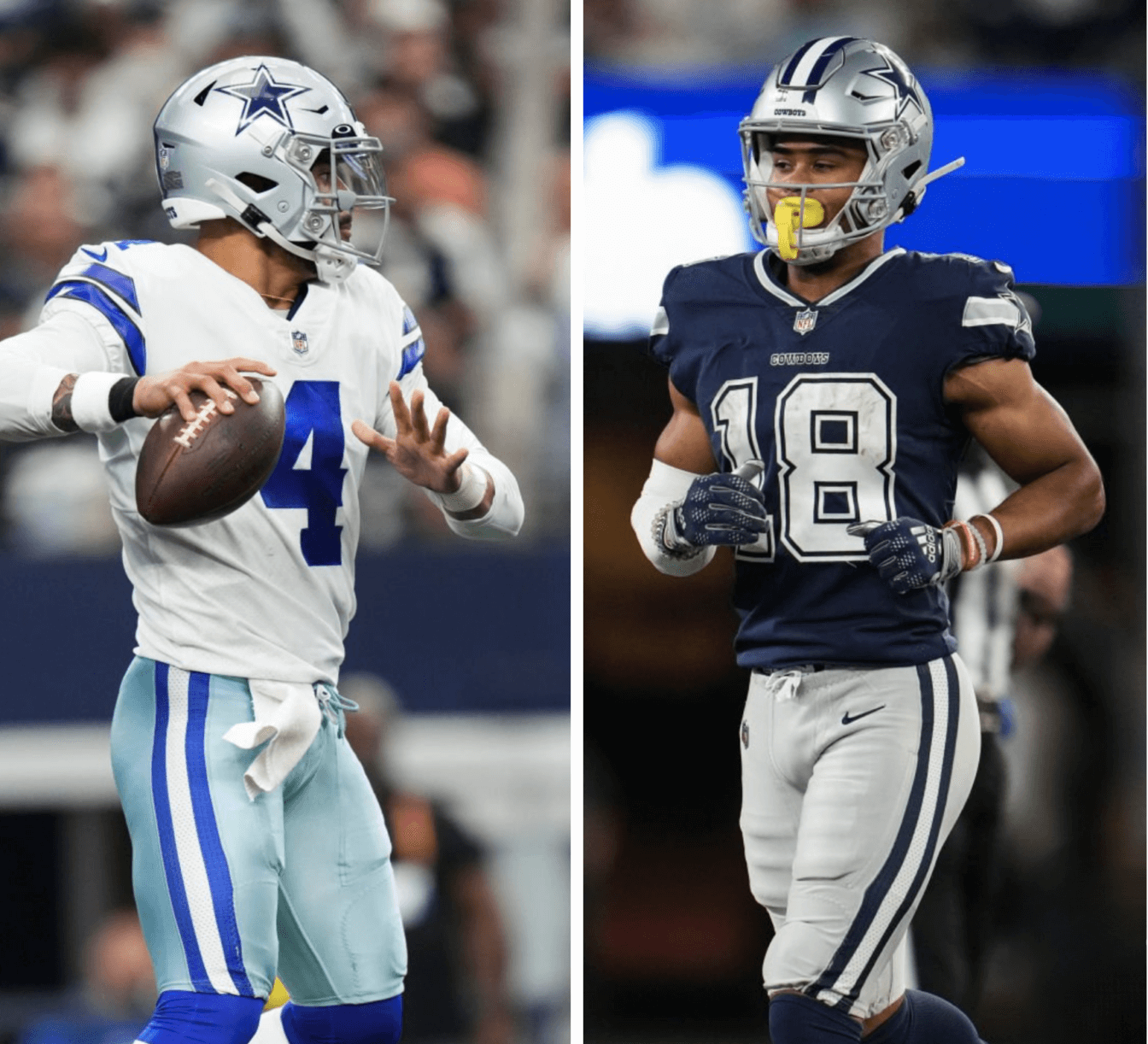 The pants piping has been like that for many years. But TruColor.net's Donovan Moore — the uni-verse's foremost color expert — has spotted something. He has access to the current NFL Style Guide (something I no longer have access to, myself), and he noticed that this year's Style Guide shows the silver pants with royal striping, instead of navy.
Here's a comparison of last season's and this season's Style Guide entries for the Cowboys: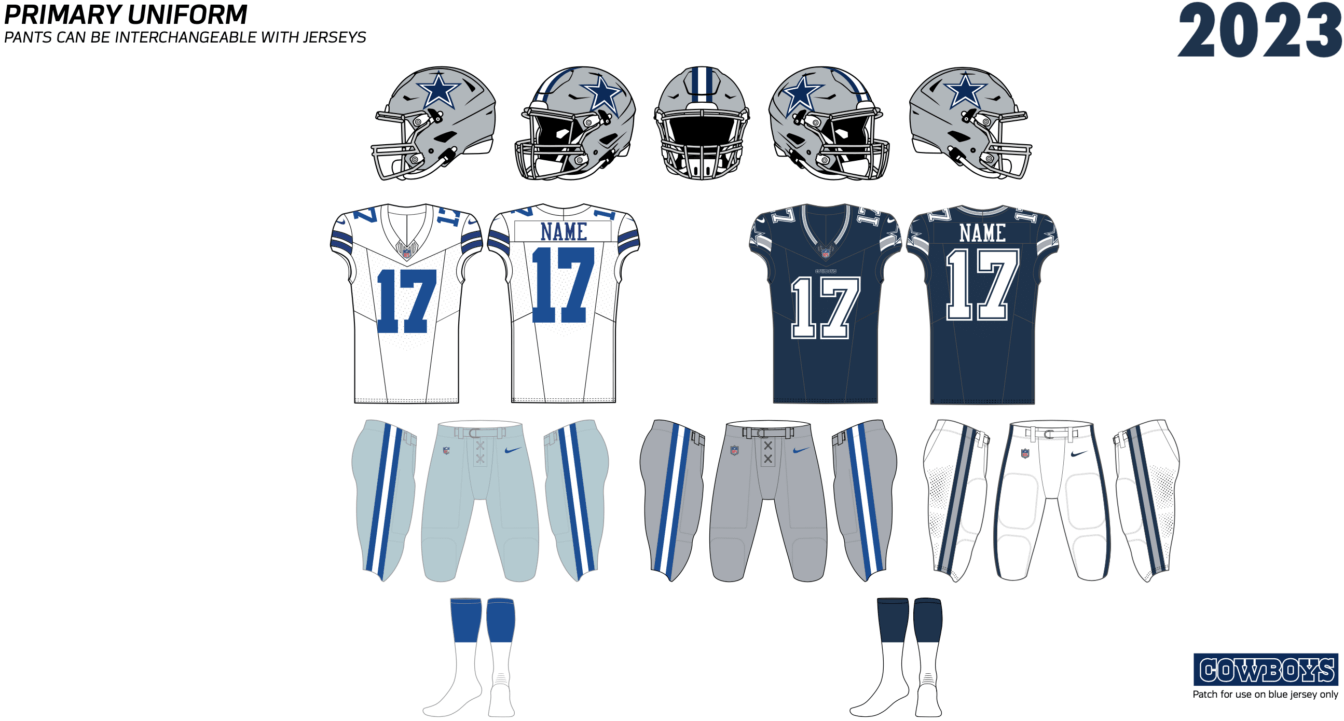 As you can see, the striping on the silver pants has changed. Let's take a closer look: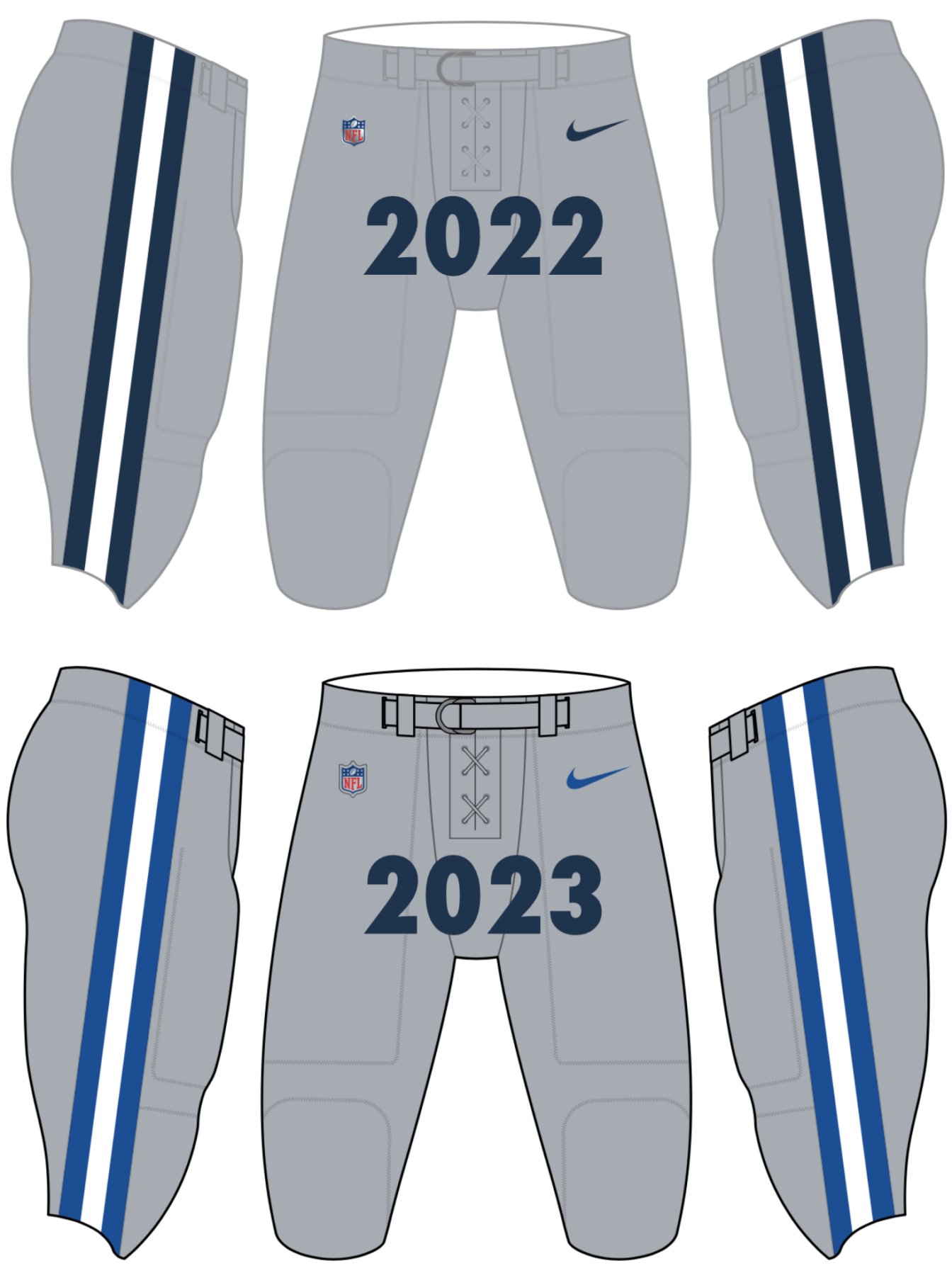 Is it possible that this was just a mistake in the Style Guide? I've asked a league exec for clarification and will update this post if I hear back.
If the change to the silver pants is legit, that means the Cowboys could now wear the silver pants with the white jerseys, perhaps for road games. It would also mean that the navy jersey would presumably be paired only with the team's white pants, not with the silvers.
Also of note: I find it interesting that the Style Guide uses the Riddell SpeedFlex helmet, compete with the flex panel cutout, as the default headwear template.