Dude, be careful with those! 😳@DUDEwipes | #DawgPound pic.twitter.com/H8YOkzVNvk

— Cleveland Browns (@Browns) July 17, 2023
So here's some NFL news that I didn't see coming: The Browns will apparently be unveiling a new helmet design tomorrow, July 18. And they teased the announcement with a product placement for the leading (only?) brand of men's wet wipes.
I mean, when you consider their team name and main color, I guess you'd have to say that this is on-brand, right?
As for the helmet: I'm assuming that it will be white, so that they can have a historically accurate throwback. They wore a 1946 throwback in 2021 but had to go with an orange helmet because of the one-shell rule (additional photos here):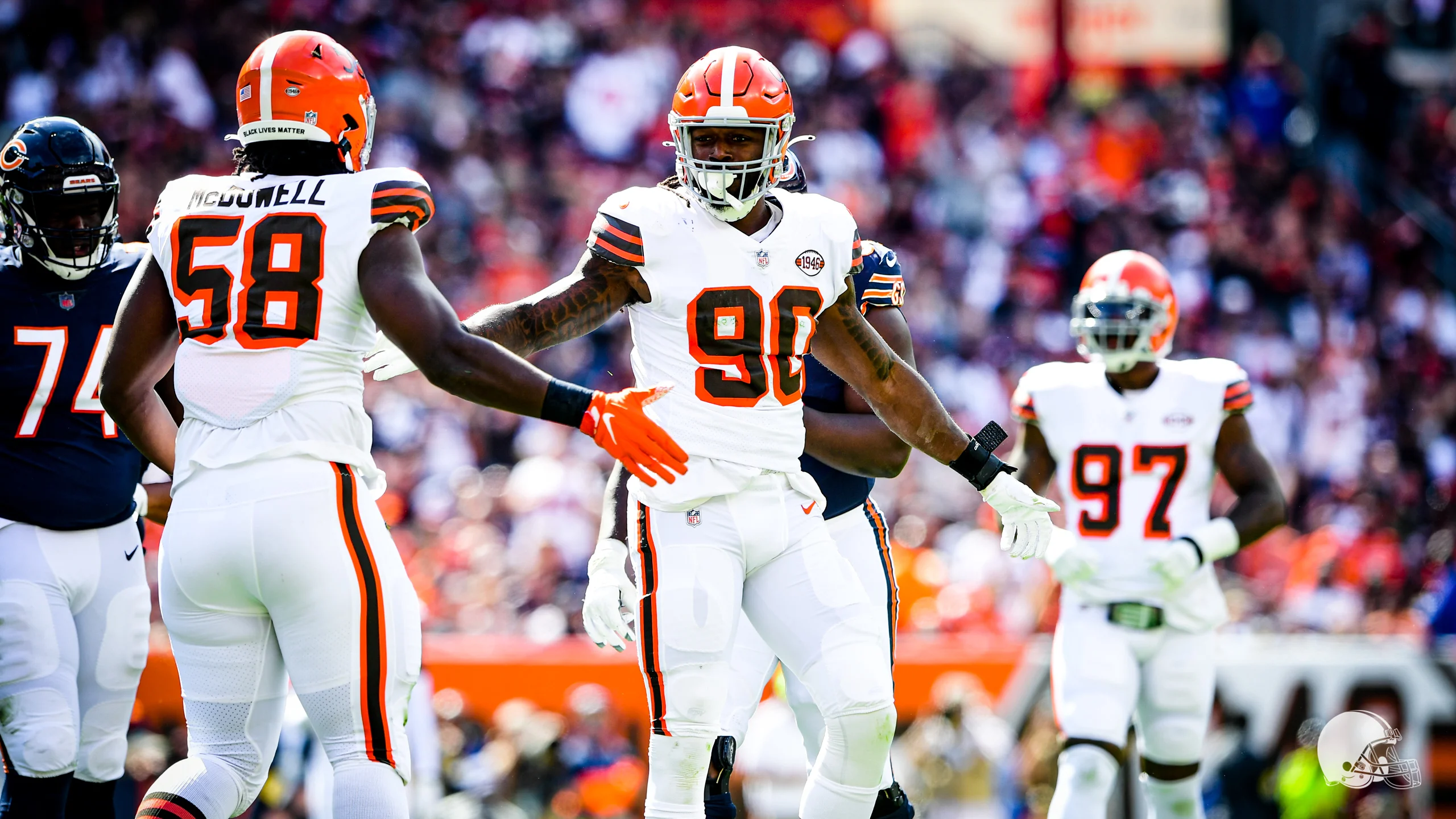 The original uniform, however, had white helmets: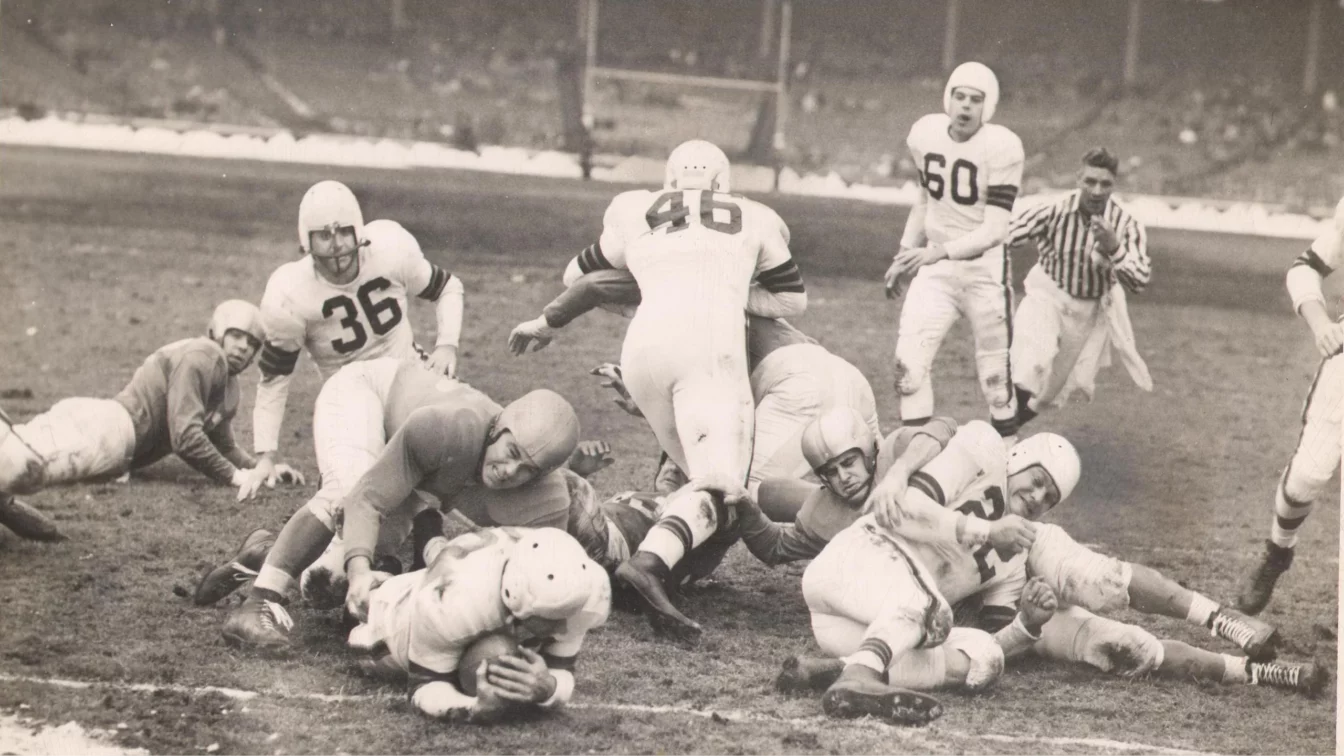 So that's almost certainly what the Browns will be announcing tomorrow. I suppose they could be launching a new brown alternate helmet, but that wouldn't really fit with the wet-wipes theme in the teaser video.
The Browns' upcoming announcement adds to what's shaping up as a busy day for the NFL uni-verse, as the Vikings are expected to unveil throwbacks tomorrow.
(My thanks to our own Alex Hider, who was the first to alert me to the Browns' teaser video.)