[Editor's Note: Paul is on his annual August break from site (although he's still writing his weekly Substack column). Deputy editor Phil Hecken is in charge from now through the end of the month.]
Good morning everyone!
As I have in 2021 and again in 2022, I'm back today to bring you my rankings for the 2023 MLB City Connect (hereafter referred to as "CC") uniforms.
As in previous years, I've ranked them from first to worst, and tried as much as possible to divorce the uniforms from the team and Nike's "storytelling," and to judge them on how they look as uniforms alone. Obviously, some of the storytelling is key to certain uniform features, which explains why they were incorporated into the designs, but my rankings are almost entirely predicated on how the unis look on the field.
The past two years featured seven CC uniforms (totalling 14 teams), and it was originally anticipated the CC rollout would be accomplished over three seasons (meaning sixteen teams would get CC's in 2023 if that schedule held). That's been changed, obviously, with only six teams being outfitted with CC's this time around. That leaves ten teams (1/3 of the league) still to come. Will MLB/Nike push for all ten next year? Let's worry about that when the time comes.
One interesting note: perhaps by chance and perhaps by design, four of the six teams to get CC's this year have black pants, and a fifth (Texas), has blue pants so dark they look black.
With that said, here we go — your 2023 CC's ranked:
__________
#1: Seattle Mariners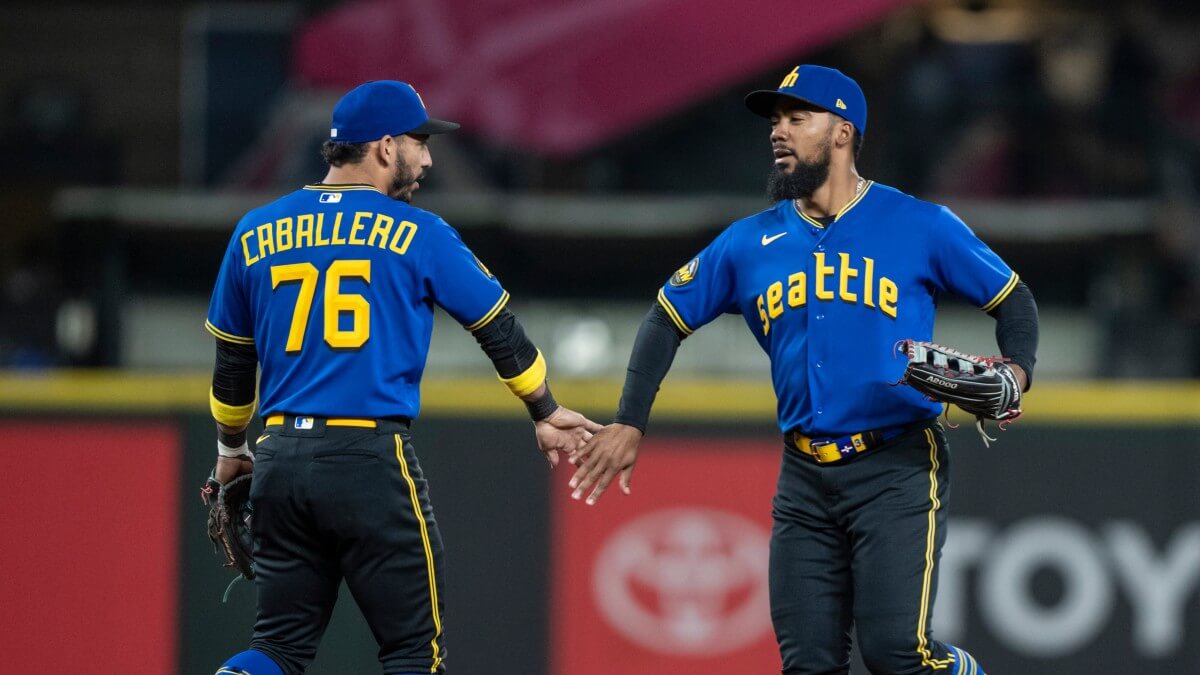 When these first leaked, I figured the pants might be white, or gold, or maybe even royal — never would have guessed black. And given my disdain for combining royal and black, I'm absolutely pleasantly surprised how good this uniform looks. Somehow the M's pulled it off. Part of it is the black and royal are almost perfectly balanced, the gold nicely pairs with both, and the gold/black/gold piping is perfectly balanced on the sleeve hems, pants, and socks. It just works! This might be my favorite of all the CC's unveiled so far. It's between these and the Southside ChiSox.
__________
#2: Texas Rangers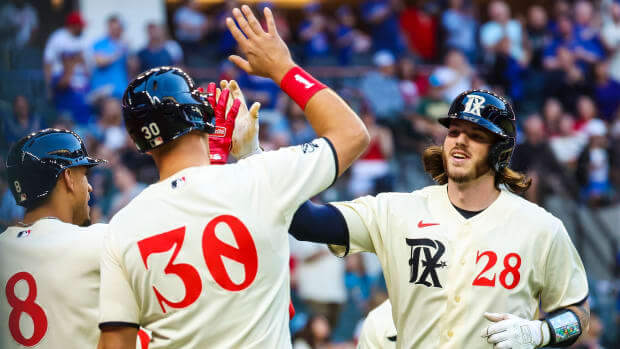 I'm usually not a fan of teams pairing different color tops and bottoms, but somehow the Rangers do it surprisingly well. I like the cream/off-white jerseys (in fact, I'd love to see this worn with cream pants), and even the logos and stylish number font play nice — not too many teams use different color numbers and logos on the front of their jerseys, but this looks good. Just enough style to keep it from being boring, but with enough restraint to not be gaudy. That's a tough balance, but Texas manages to do it.
__________
#3: Atlanta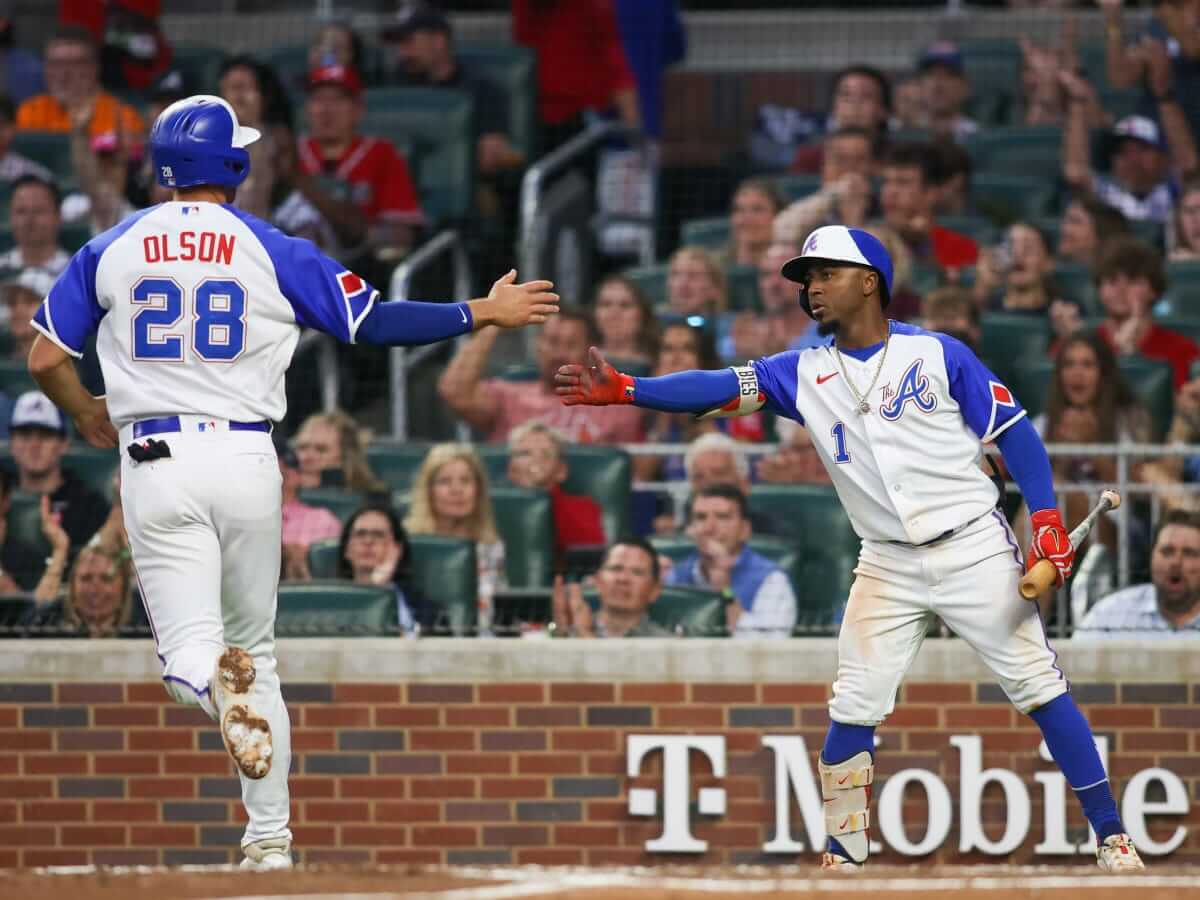 For someone who came of age during the royal and white era, these are a nice harkback to the Henry Aaron years. I could do without The A, but that's still better than the team's current nickname. It's got enough similarities with the 74-75 (and their slightly different 72-73) unis to remind us the real Home Run King broke the Babe's record wearing something close to this, but just enough differences to stand on its own.
__________
#4: Baltimore Orioles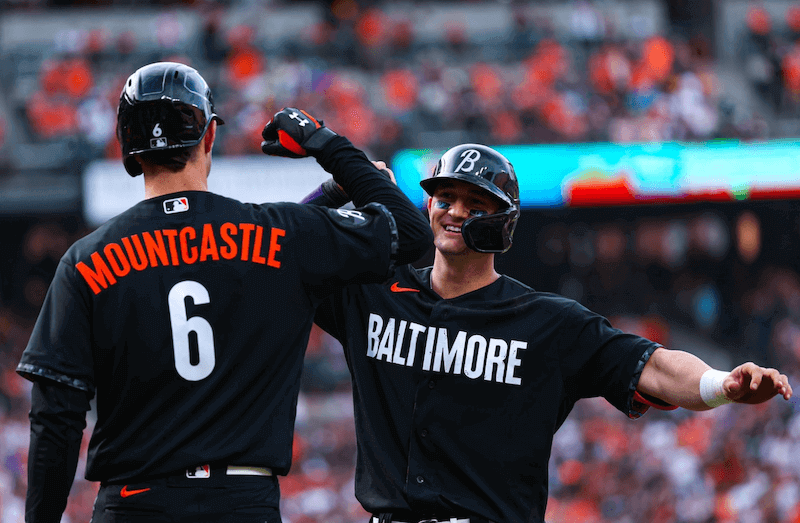 This CC, and the one that follows, are ranked where they are for one reason: I like where these are going, but the execution is poor. The head-to-toe black, despite the little bits of flourish on the sleeve ends and socks, combined with the other plainness of the uniform (let's face it, you can't get much more basic than this), is just crying out for more Oriole orange. It's a problem that could be remedied with some simple pairing of their current alt with black pants (you'll be seeing that concept uniform again in a different article). This one had potential, but I'd rather the team jettison their CC in favor of an all-black alternate with lots of orange.
__________
#5 Pittsburgh Pirates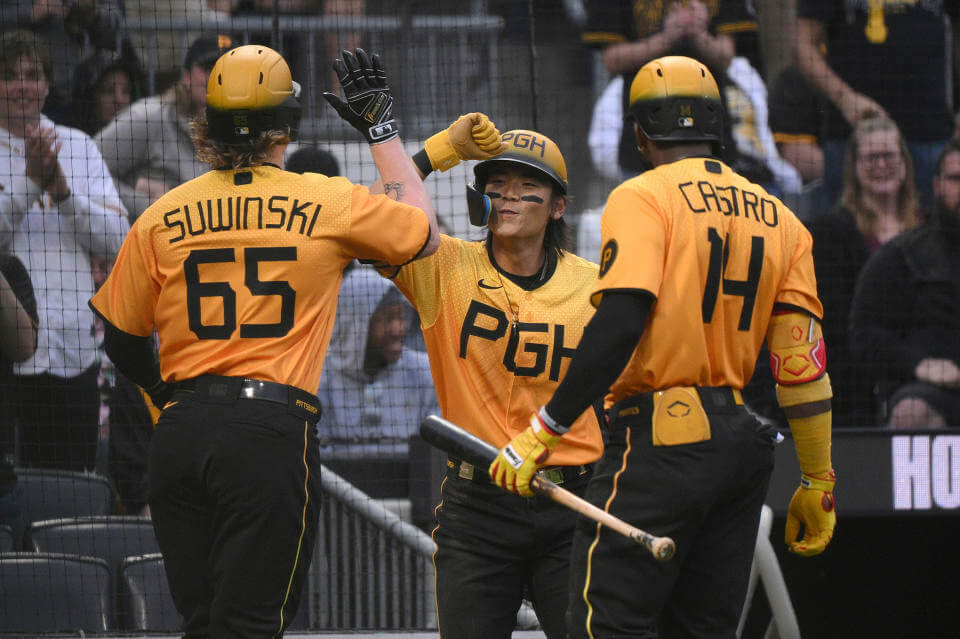 Like the Orioles with an all-black uniform, I like the idea of the Pirates going gold over black — which itself is a look the team occasionally sported in the "We Are Family" days. And like the Orioles, I was hoping the Pirates wouldn't go this route with their CC. The "PGH" in yuge letters and the unattractive thin fonts for NOB and numbers really downgrades the overall look. Pittsburgh should absolutely have a gold/black (or black/gold) alternate set, but the CC doesn't do that well enough. A few changes would really improve the overall look.
_________
#6: Cincinnati Reds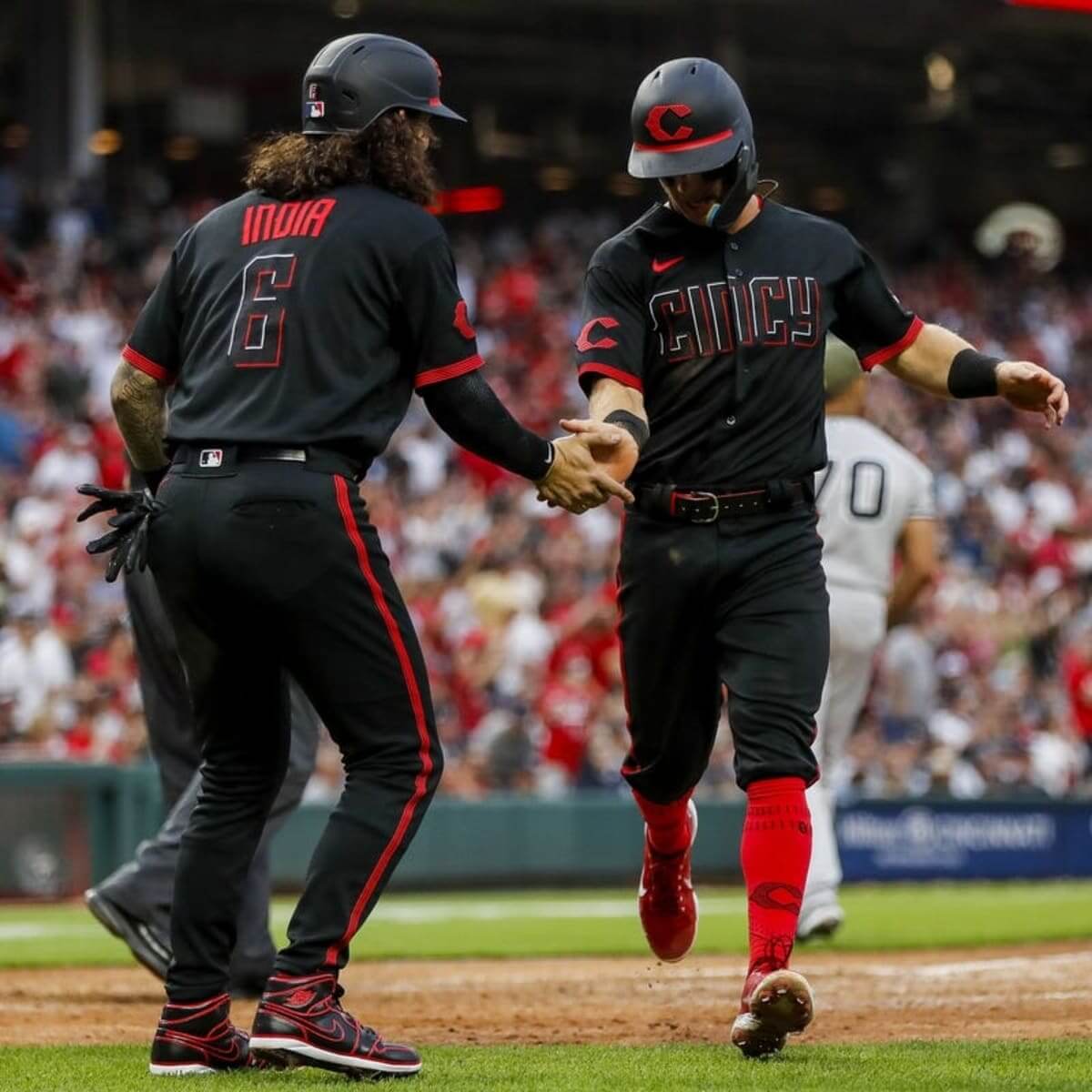 Poor CinCy. I wanted to like these. I really did. But it's not just that CinCy doesn't belong in mono-black; the ghost lettering and numbers make both almost impossible to read at any distance. Yes, baseball may be the one sport where players don't require numbers or NOBs, but this is a design failure from almost any perspective. Even if we were to say this one isn't BFBS (especially if we consider black to be a neutral color), this one lands on the bottom of this year's CC crop.
__________
As I concluded in 2022, these are my rankings for the 2023 editions of the CC uniforms. I realize the uniforms, as well as the opinions surrounding them, are diverse and one of the few areas I've found where Uni Watchers are not in general agreement. So feel free to tell me I'm way off base with these. Every uni has its good points as well as problems, it's just that some are more glaring than others.
How would you rank this year's crop of CCs?