When the Vikings wore their new throwback uniform for this year's season opener back in September, lots of folks (including me) said, "Looks great! But too bad they're only wearing the retro threads for one game."
The Vikes apparently felt the same way, because they've now announced that they'll wear the throwbacks again on Nov. 27 — a Monday-night game against the Bears.
As you can see in the photo above, this also means that the team's enormous Bud Grant memorial patch will get a second on-field showcase. They've also been wearing the "Bud" memorial as a rear-helmet decal in their non-throwback games: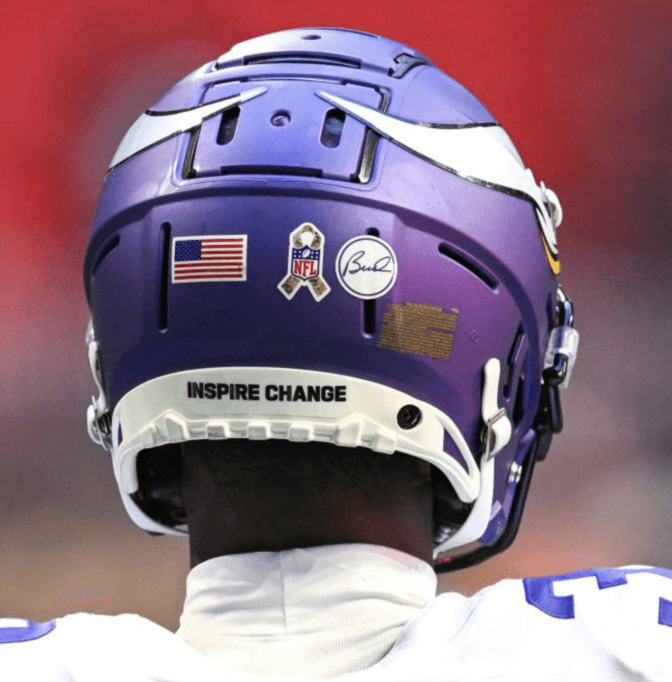 The Vikings are not the only NFL team this season to add a second throwback game after initially planning just one. Three weeks ago, the Seahawks announced that they too were putting an additional retro date on the schedule. Their second throwback game will be on Nov. 30 — just three days after the Vikings' second throwback game.
Now we just need Tampa Bay to bring back Bucco Bruce for a second game.