The Cavs held a "Season Tip-Off" event last night and displayed their new City Edition uniform as part of the proceedings, as you can see in the photo shown above (taken by Bryan Shaw).
Here's a video clip that shows the moment of the unveiling and provides a slightly better side view:
@UniWatch #Cavs new City Edition jerseys for 2023-24 pic.twitter.com/dih3RAHLmr

— Alex Wisniewski (@alexwisniewski) October 17, 2023
The trim is apparently based on a local theater:
Just adding in that the golden trim is the design on the carpet at Connor Palace at Playhouse Square. Image taken from Google images pic.twitter.com/NdWniWpI8f

— Evan Schulz (@schulz_EvanCP) October 18, 2023
This marks the second consecutive season, and the third time overall, that the Cavs have worn "The Land" on their City jersey. Here are the two previous examples: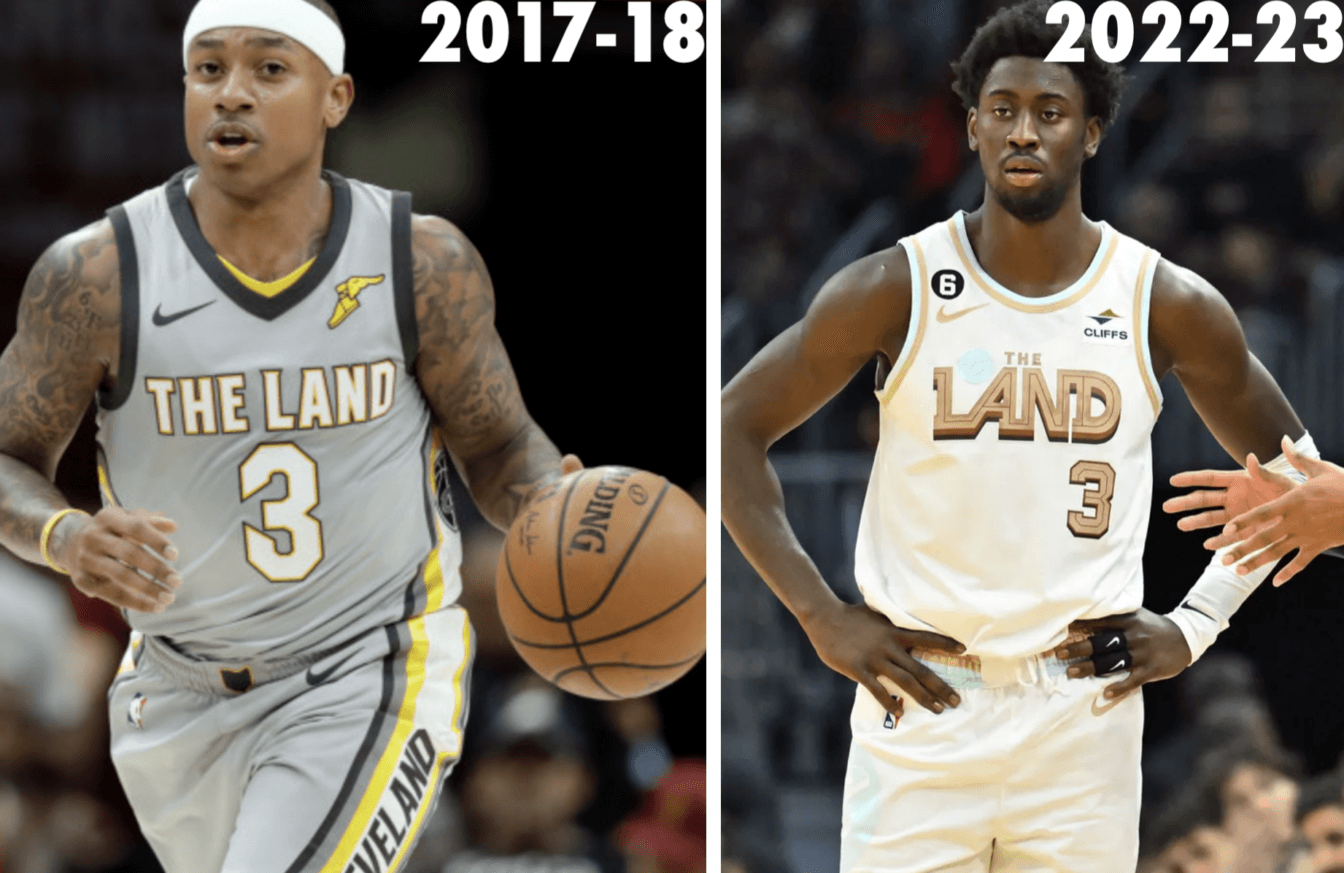 More than half of this season's City designs have now either leaked or, in a few cases, been legitimately revealed. The full slate of City uniforms will be unveiled on Nov. 2.