Longtime reader Kurt Rozek recently came across this 1977 copy of Pro! magazine with Bucs running back Ricky Bell on the cover. The uni-notable thing, of course, is that Bell wasn't wearing a facemask when he posed for the cover photo, which seems pretty bizarre for 1977. That ended up sending me down a fun rabbit hole, which I'm going to discuss with you today.
So: Back in the 1940s and '50s, it was common for football players to be depicted on magazine covers wearing helmets but not facemasks, because most players didn't yet wear facemasks. These were usually posed photos, not game shots. Here are some examples: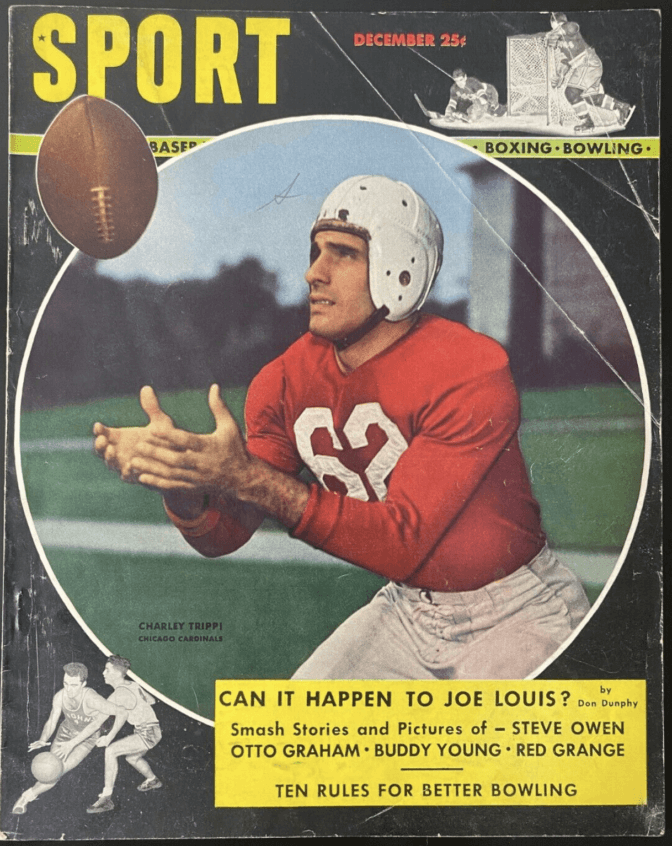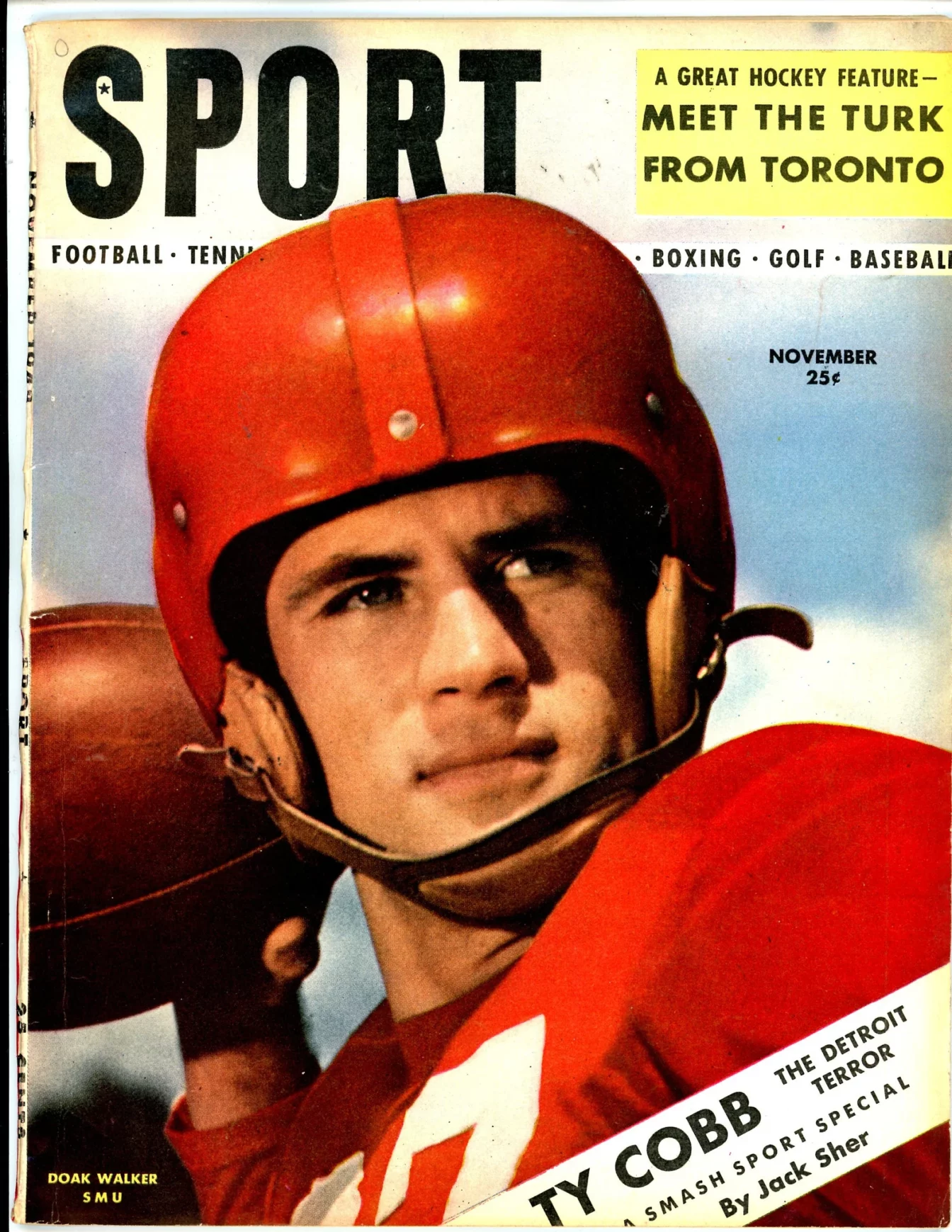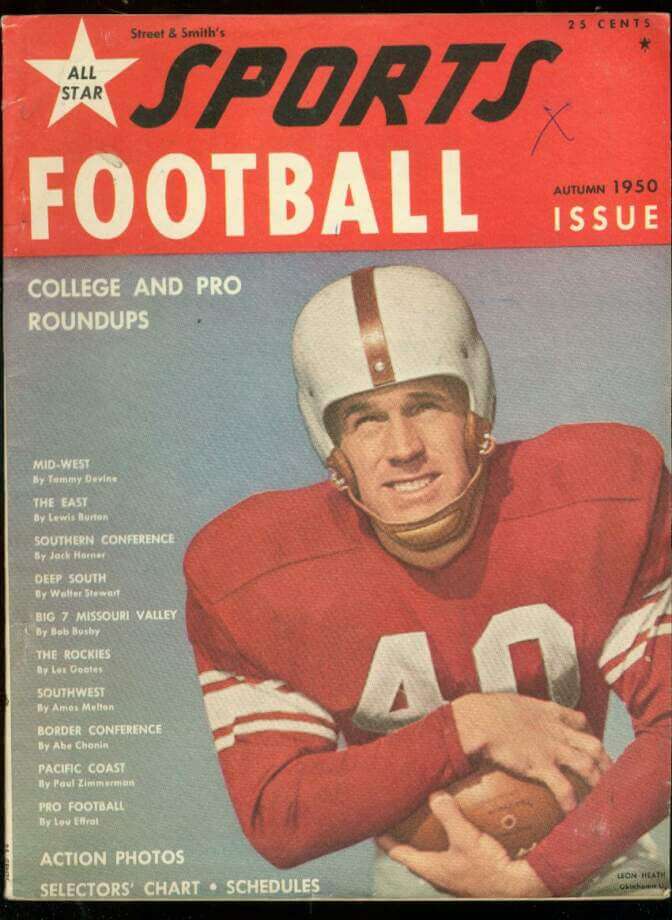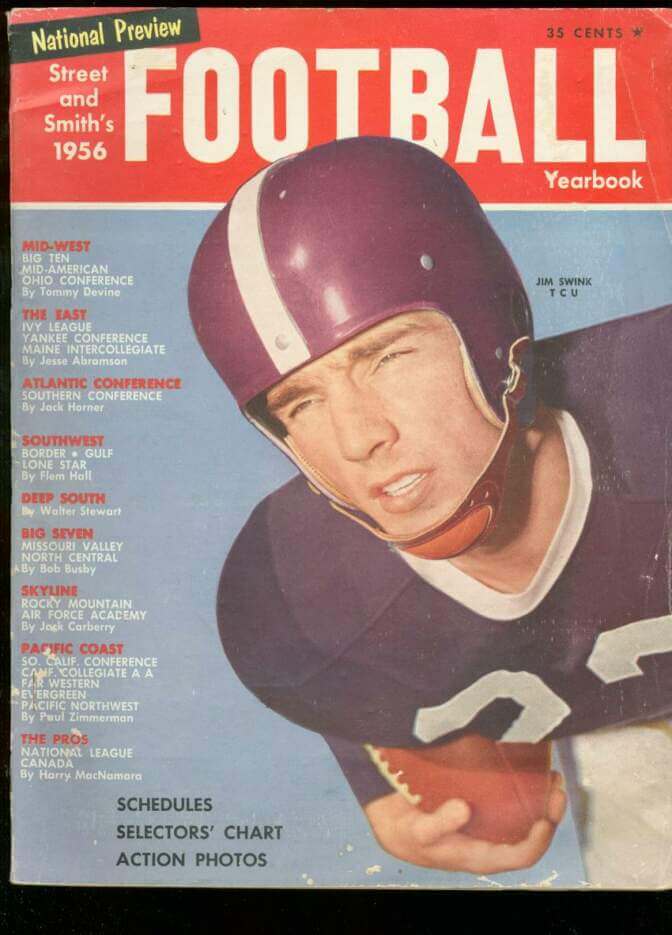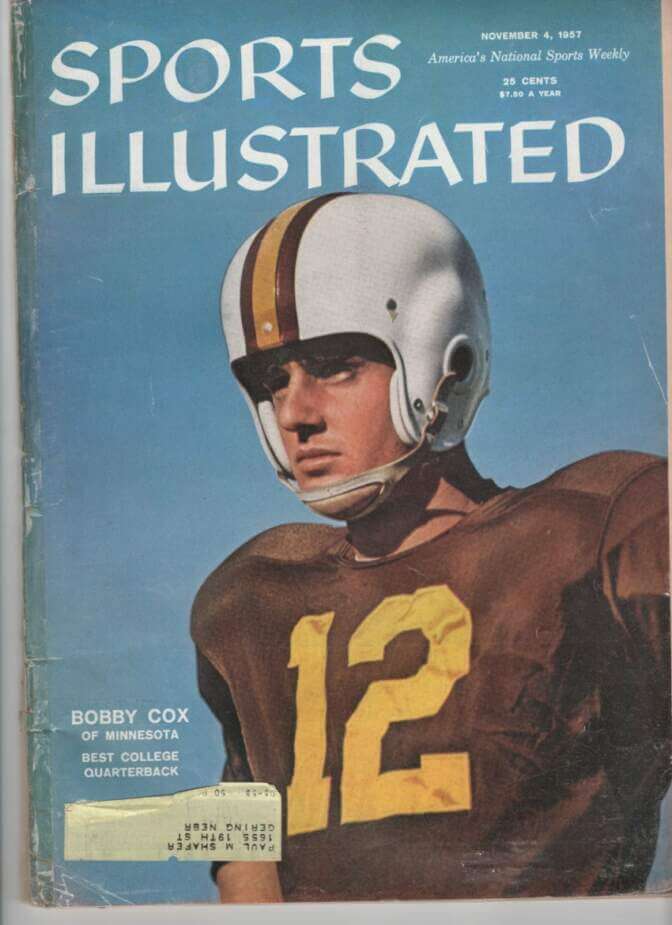 By the 1960s, the vast majority of pro and college players had started wearing facemasks. But some magazines continued to use maskless pics for their covers. I've always assumed that this was because they wanted to show the players' faces without any obstructions, although I don't know that for a fact. As a simple example: Packers star Paul Hornung always wore a mask when playing for Green Bay, but here he is on the cover of Sport magazine in 1963:
Similarly, Notre Dame quarterback Terry Hanratty was routinely wearing a facemask on the field by 1966, but not in this 1967 cover photo: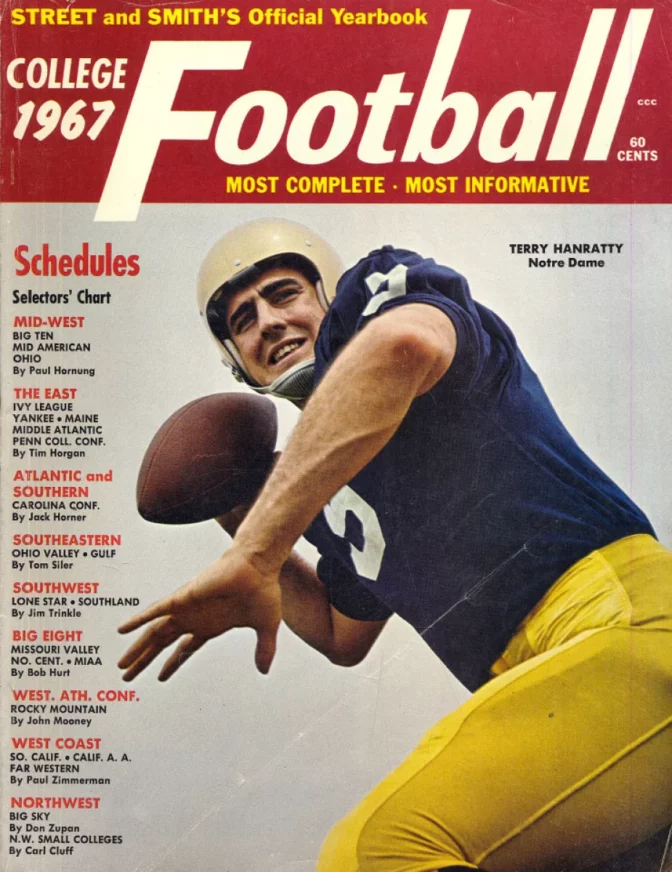 A year later, Florida running back Larry Smith got the same treatment — masked on the field but not on the magazine cover:
To be sure, not every sports magazine was going with the maskless cover pics at this point, but some of them were — especially the annual Street & Smith college football guides. But surely they must have started showing facemasks in the 1970s, right? Nope! Check out these covers from 1970 through 1976:
So when Pro! ran that Ricky Bell cover photo in 1977, I'm pretty sure they were consciously referencing and mimicking the Street & Smith style.
And how long did S&S keeping using that style? I was surprised to discover that they kept using it through the rest of the 1970s:
But when the calendar turned into the 1980s, S&S finally abandoned the posed cover pics and switched to using game photos, which of course showed the players wearing masks. The end of an era, you might say: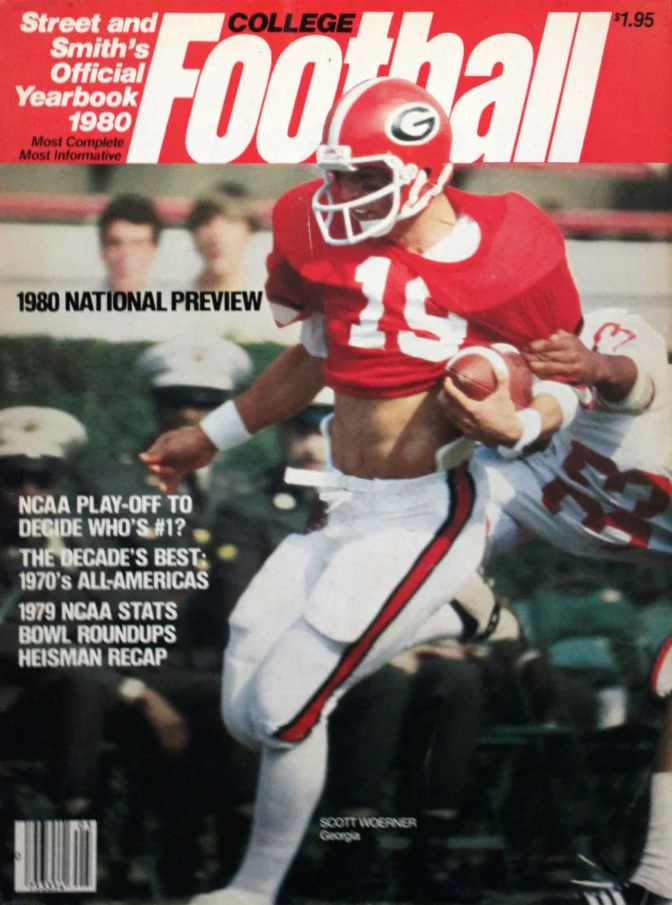 Update: Reader/commenter Will L. reports that Street & Smith ran some retro covers in 2007, complete with mask-free helmets:
———
I really enjoyed researching this piece. Thanks for coming along for the ride.
(Big props to Kurt Rozek for getting me started on this one with that Ricky Bell cover shot.)