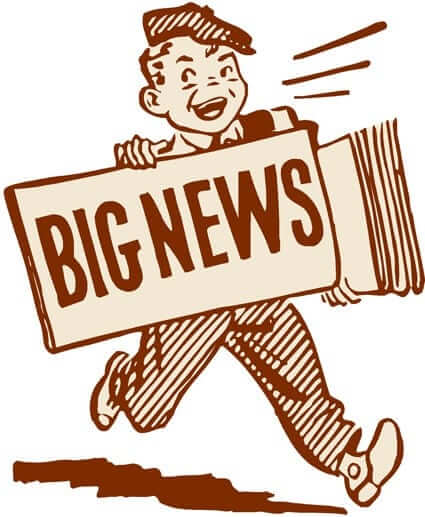 Good morning! Today I want to go off-uni and tell you about something I've been working on — okay, obsessed with — here at Uni Watch HQ.
Let's start here: When Mary moved out in October, I suddenly found myself with a fair number of bare walls and empty shelves. That's a situation I hadn't faced in decades, because I've spent much of my adult life accumulating various vintage items for display. But I sold off a lot of my collections and related stuff when I moved in with Mary in 2018, so this time around I'd have to get some fresh items if I wanted to fill those empty walls and shelves.
The apartment includes a nonworking fireplace with a pretty standard mantel (which I should have no trouble filling up with knickknacks and curios), but then it also includes a smaller shelf — really more of a ledge — above the main mantel, and I had nothing to put there:
I decided that the upper shelf would be a good spot for a new collection. And I knew just what I wanted to collect there: vintage moth vaporizer tins.
A quick explainer: You're probably familiar with mothballs, right? You put them in your closet with your wool clothing and they evaporate, giving off a chemical vapor that kills the moths. People don't use them so much anymore, because (a) they leave your clothes smelling chemical-y and (b) their main chemical, paradichlorobenzene, is now known to cause cancer, so people tend to combat moths these days by using cedar, camphor, or pheromone traps.
Anyway: From roughly from the 1930s through the 1960s, people would often buy these metal canisters called moth vaporizers. Each canister was studded with perforated holes along the sides and also came with a cake of paradichlorobenzene inside (sort of like a urinal cake), along with a little hanger hook. So you'd use the hook to hang the canister in your closet, the chemical cake would evaporate, and the fumes would seep through the perforated holes. When the cake evaporated completely, you'd replace it with a new cake or some mothballs.
As you may have noticed, the canister in those last few photos is completely gorgeous. That's because vaporizer tins, for whatever reason, were one of those random product categories that happened to have very strong design values (much like typewriter ribbon canisters, which I recently mentioned here on the site). There were lots of different brands, and almost all of them had really sensational designs. I've seen and admired them for years at vintage shops and flea markets, and I always thought they would be neat to collect, especially since I've had some pretty epic battles with moths over the years, but I never had a good spot to display a big batch of them — until now.
Thanks to eBay and Etsy, it's pretty easy (maybe too easy) to assemble a collection of something like moth vaporizers, so it didn't take me long to put together an assortment of them:
As you can see, some of the brands had names like Para-Zene or Para Vaporizer or Mothalene, all of which referred to paradichlorobenzene. (Speaking of which: All of these have been washed and cleaned, so they have no poison, no odor.)
Let's take a closer look at the nine designs:
Now, I realize this may seem like an odd thing to collect, and maybe even an odder thing to display as home decor. Why do I like these so much? Here are some of the reasons:
I really love the designs. Each canister is like a little poster or banner.
The designs are so playful and sprightly, making the canisters seem almost like toys, but they all include the word "Kills" — often quite prominently. I like that tension between the aesthetic and the intent. (By contrast, insecticide packaging nowadays tends to look more clinical and serious.)
Some of them have endearing little slogans, like "Click Does the Trick" and "Beat the Moth to the Cloth."
As you can see, most of the different brands used the same standardized size, and they usually used shades of red, orange, or pink, all of which makes them seem like different teams in the same league. Appeals to my love of uniforms!
I love that the canisters are metal, because I'm a sucker for anything that's simultaneously graphic and industrial.
So how did the display turn out? Take a look:
There are several more nice vaporizer tins out there that I wouldn't mind adding to the display, but there's no room for any more (which is probably for the best), so I consider the collection to be complete. I'm really happy with it — a very nice compendium of mid-century graphic design.
In case you're wondering: Moth vaporizers generally aren't too expensive. My nine tins cost me an average of about $15 apiece (including shipping). There are some rarer designs that cost more, but no way would I ever pay that much.
As long as I'm playing show-and-tell, I also just got this really vintage Czech educational poster showing the tracks made by various birds. I put it next to the window that has a birdfeeder:
Okay, that's it for this tour of Uni Watch HQ. Thanks for indulging me! As it happens, I have another new collection to tell you about, but I'll save that one for next week or the week after.
---