The NBA City Edition leaks are coming at such a velocity now that you could almost set up a separate website devoted to them. The latest one, shown above, is for the Kings, and it's a beauty — the rare City design that doesn't feel like product for product's sake (although I do wish there were a bit more space between the "K" and the maker's mark).
The design is clearly a shout-out to the franchise's prior incarnation as the Cincinnati Royals, whose jerseys had a similar design from 1968 through 1971:
The retro/historic aspect of the design is presumably part of the Kings' centennial program. As I recently reported, they have a sensational 100th-anniversary logo, and they also have new primary uniforms for this seaosn.
Will they pair the uniform with similarly retro warm-up gear? Here's what the Royals wore back in the day: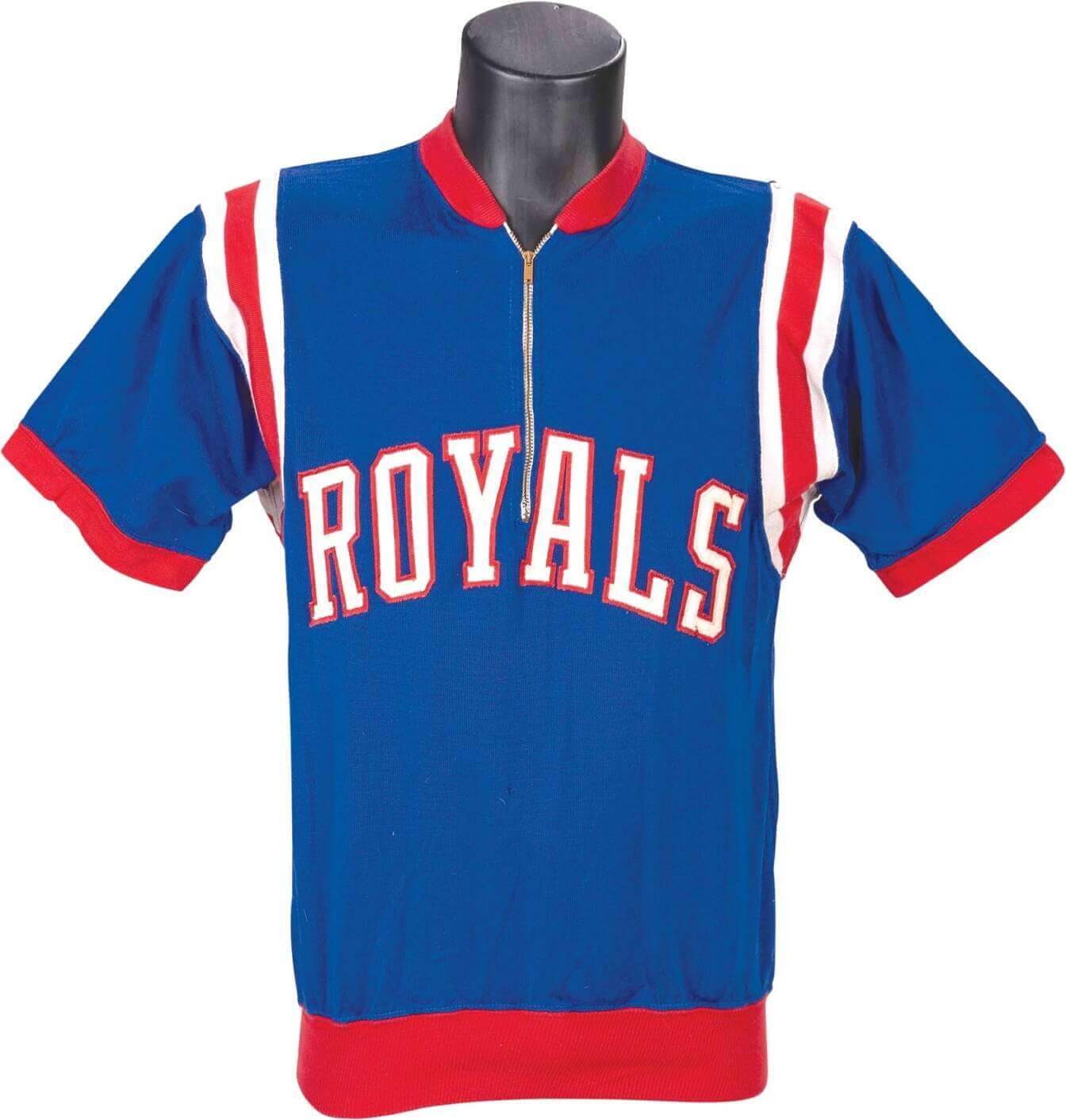 Now that would be magnificent!
(My thanks to Dax Littleton for letting me know about this leak.)