Although the NBA was founded in 1946, several of its teams can trace their lineage further back than that. One such team is the Sacramento Kings, who originated in 1923 as the semi-pro Rochester Seagrams. That means the franchise is marking its 100th anniversary this season, which they'll be commemorating with a new logo — the first centennial logo in NBA history.
The design was created by longtime Uni Watch pal/ally Todd Radom, in collaboration with the Kings' creative department. The five rubies in the crown symbolize the five cities the franchise has called home over the past 100 years: Rochester (where the team was known as the Seagrams and then the Royals), Cincinnati (Royals) Kansas City (Kings), Omaha (Kings), and Sacramento (Kings).
Todd tweeted some visual reference that went into the design, along with a graphic showing how the anniversary logo fits in with the evolution of the team's primary logo: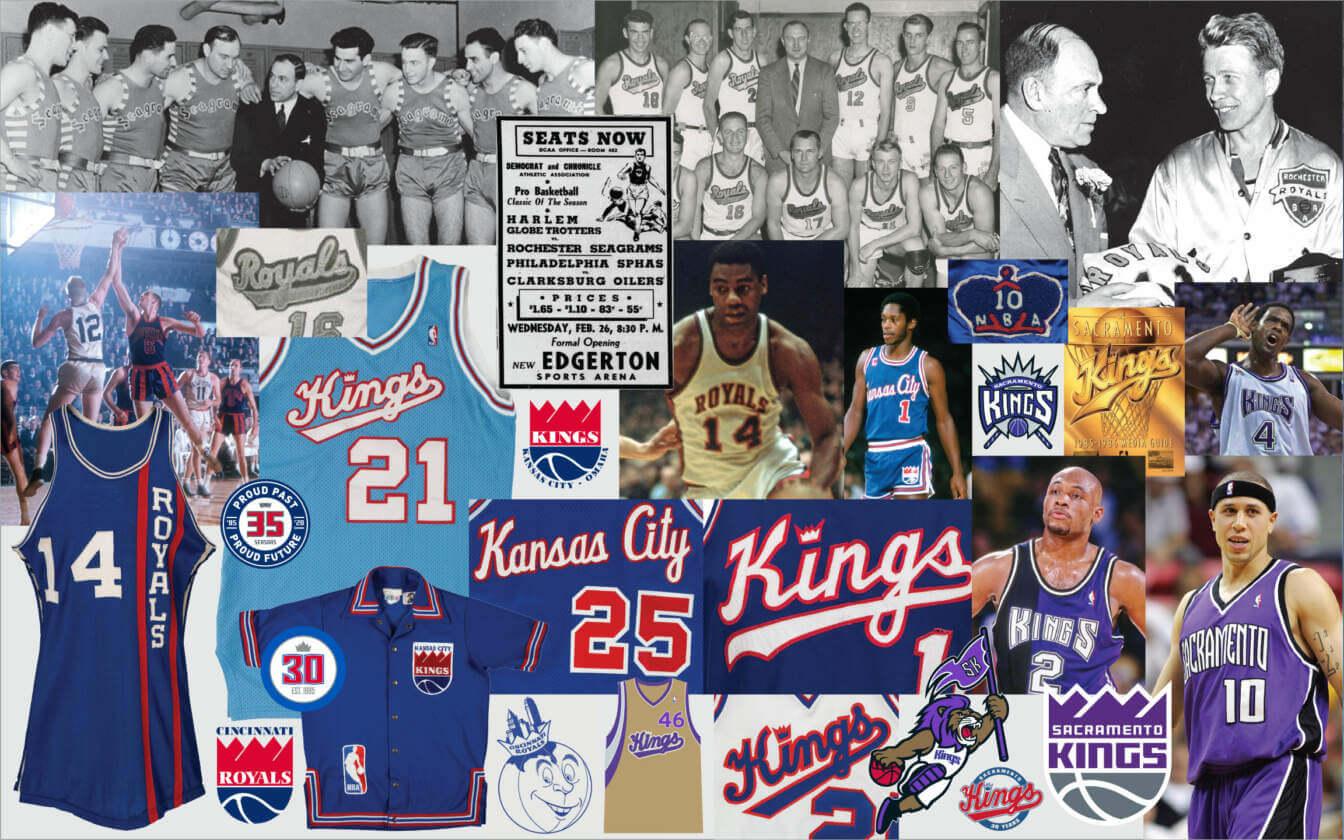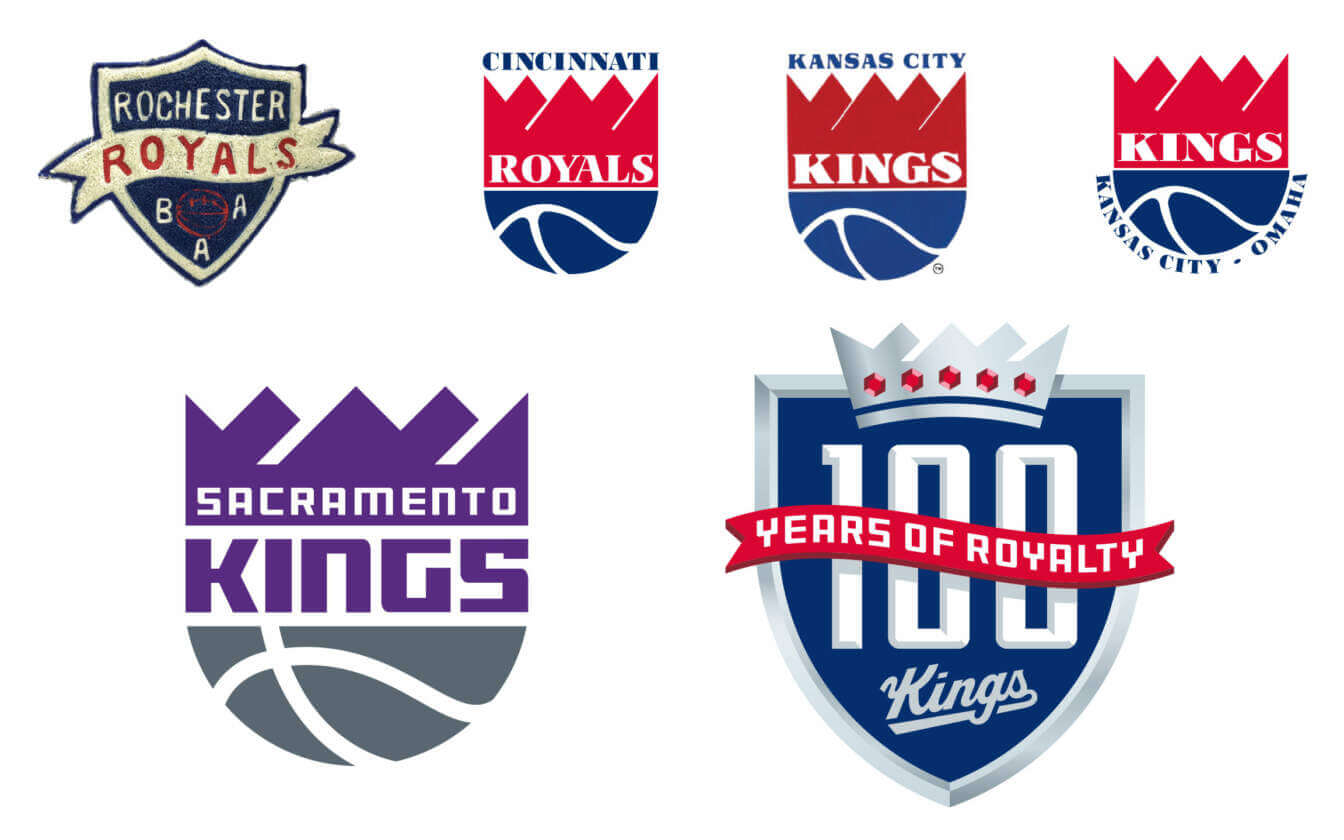 Granted, I'm a bit biased because Todd is a friend, but I think this is one of the nicest anniversary logos we've seen in a long time. The only downer is that it will not appear on the Kings' Icon, Association, or Statement uniforms. Could it end up being appearing on, or even being the visual centerpiece for, this year's City uniform? We'll find out in about a month, because the Kings also announced that they will unveil this season's City design on Oct. 21.