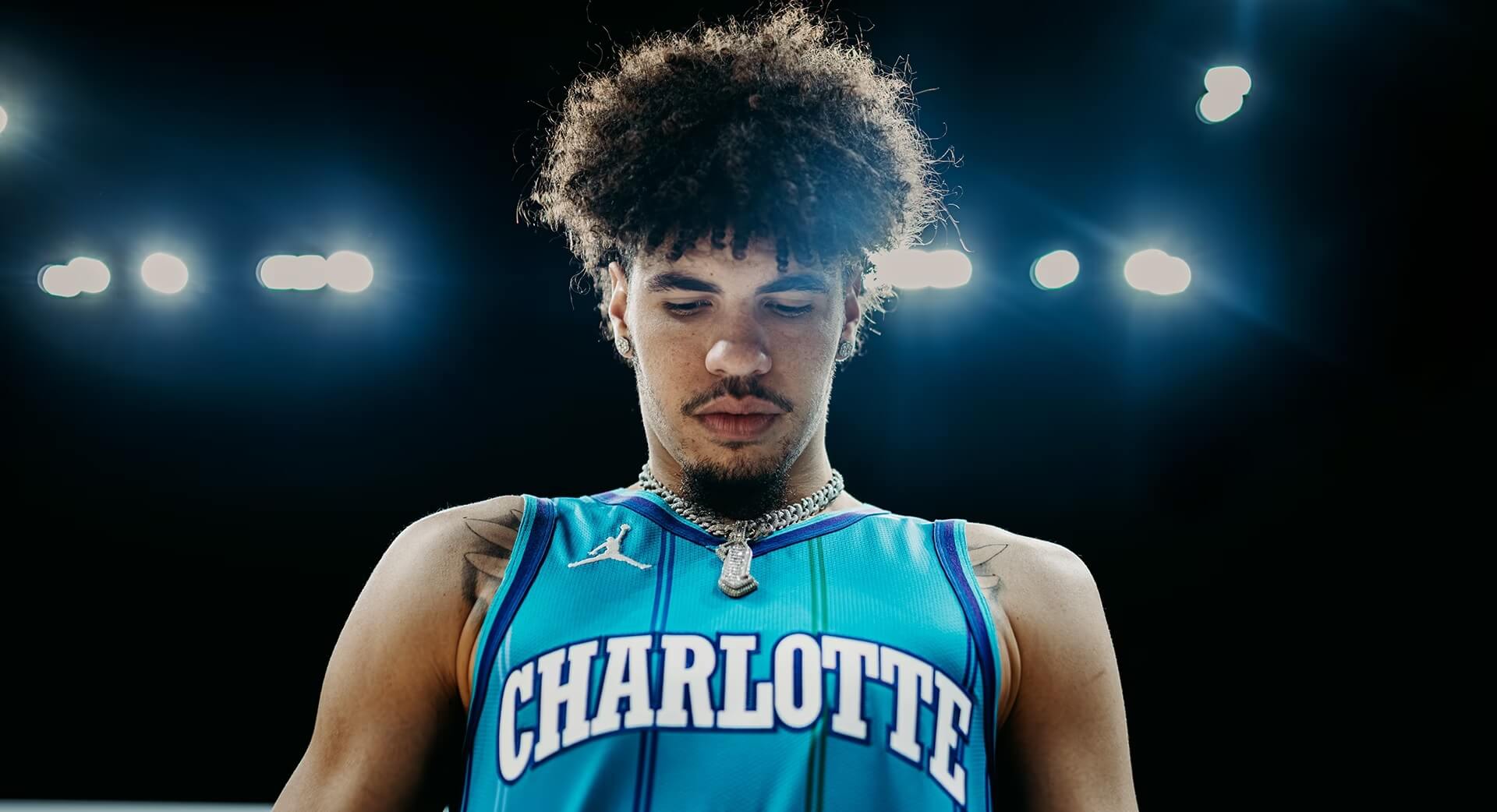 The Charlotte Hornets unveiled a new uniform today, which is referred to as a "Classic" edition. The uniform is in celebration of the 35th Anniversary of the team's first season (1988-89), but will mirror their second uniform set. "With a teal silhouette featuring multi-colored double pinstripes, the 2023-24 Hornets Classic Edition uniform echoes the second-generation Hornets uniforms from 1997-2002," according to the NBA's press release.
While the original set was a classic in its own right, the '97-'02 set was a bit more daring with its narrower, double stripes.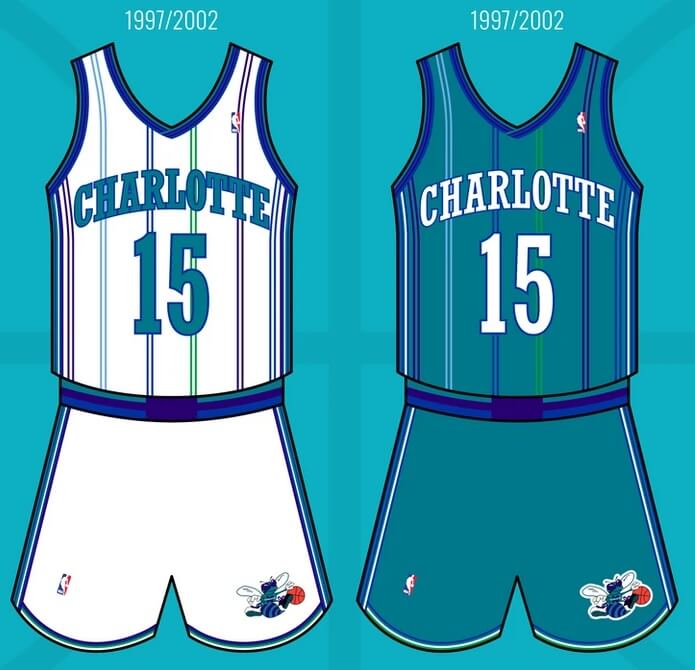 And now let's take a look at the new "Classic":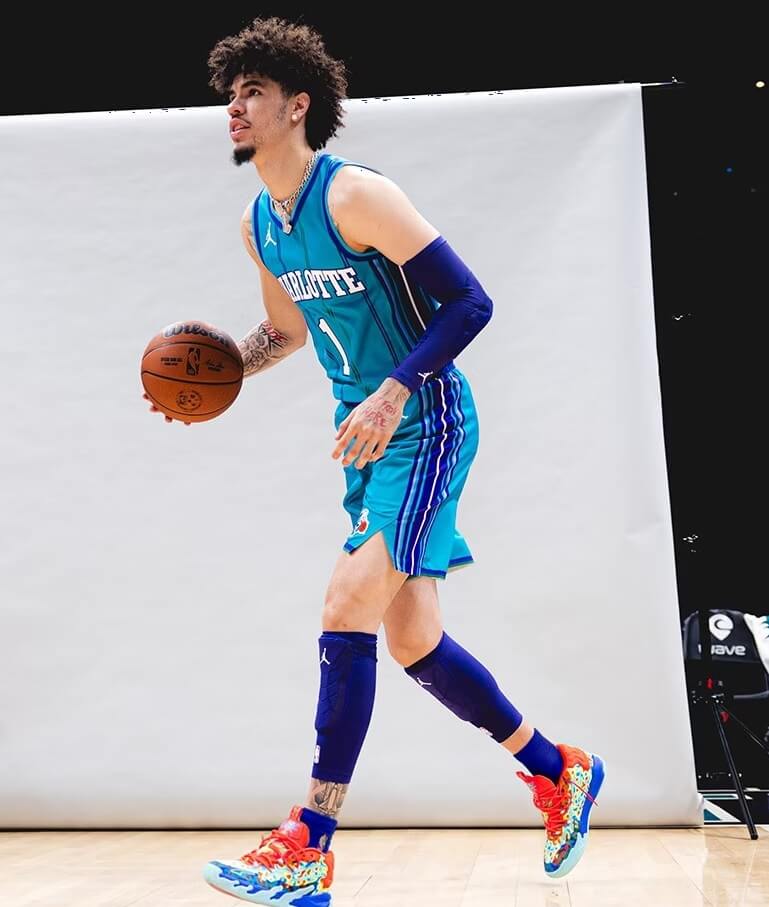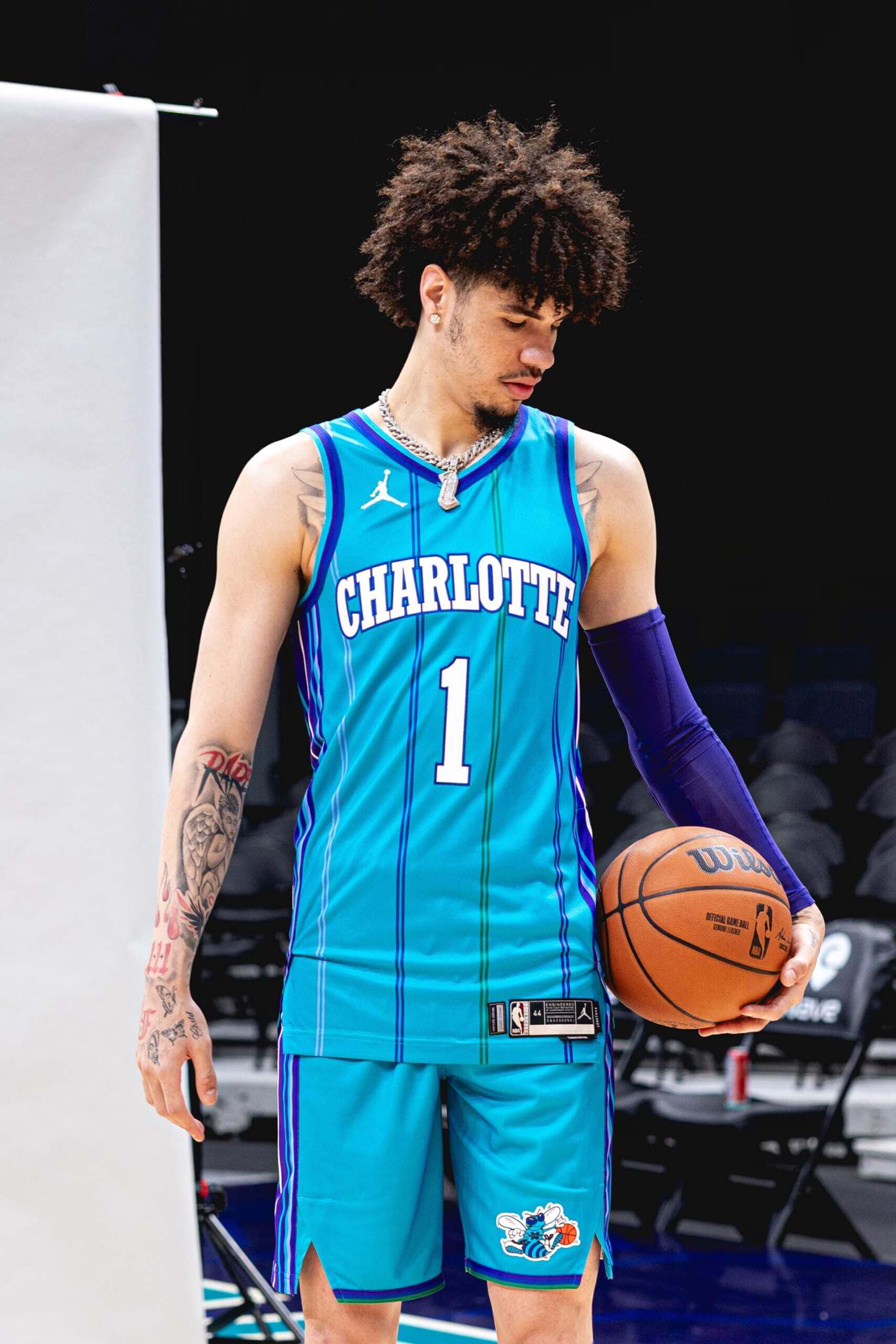 The team has chosen to go with the "teal" version for their Classic Edition.
JERSEY
FRONT: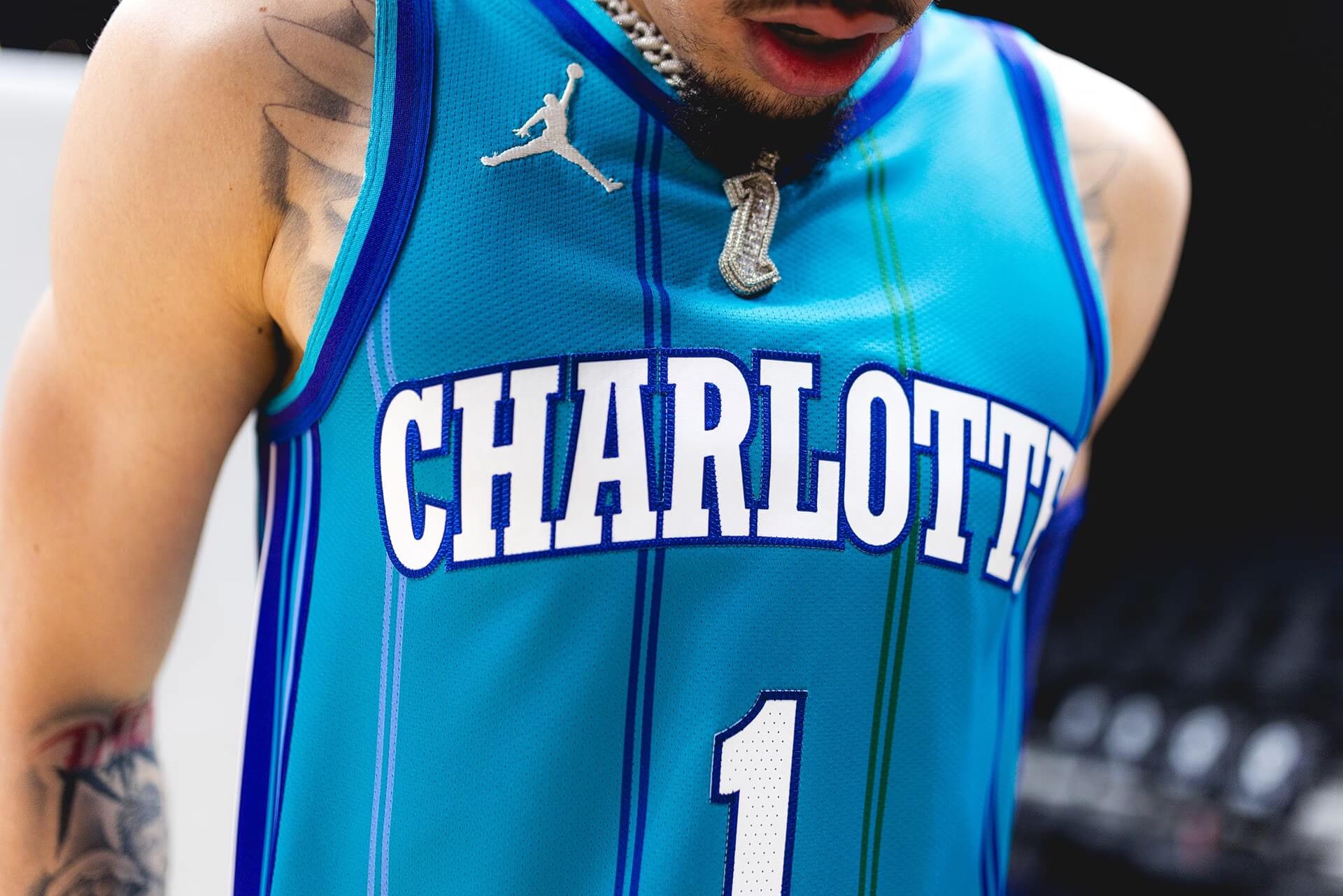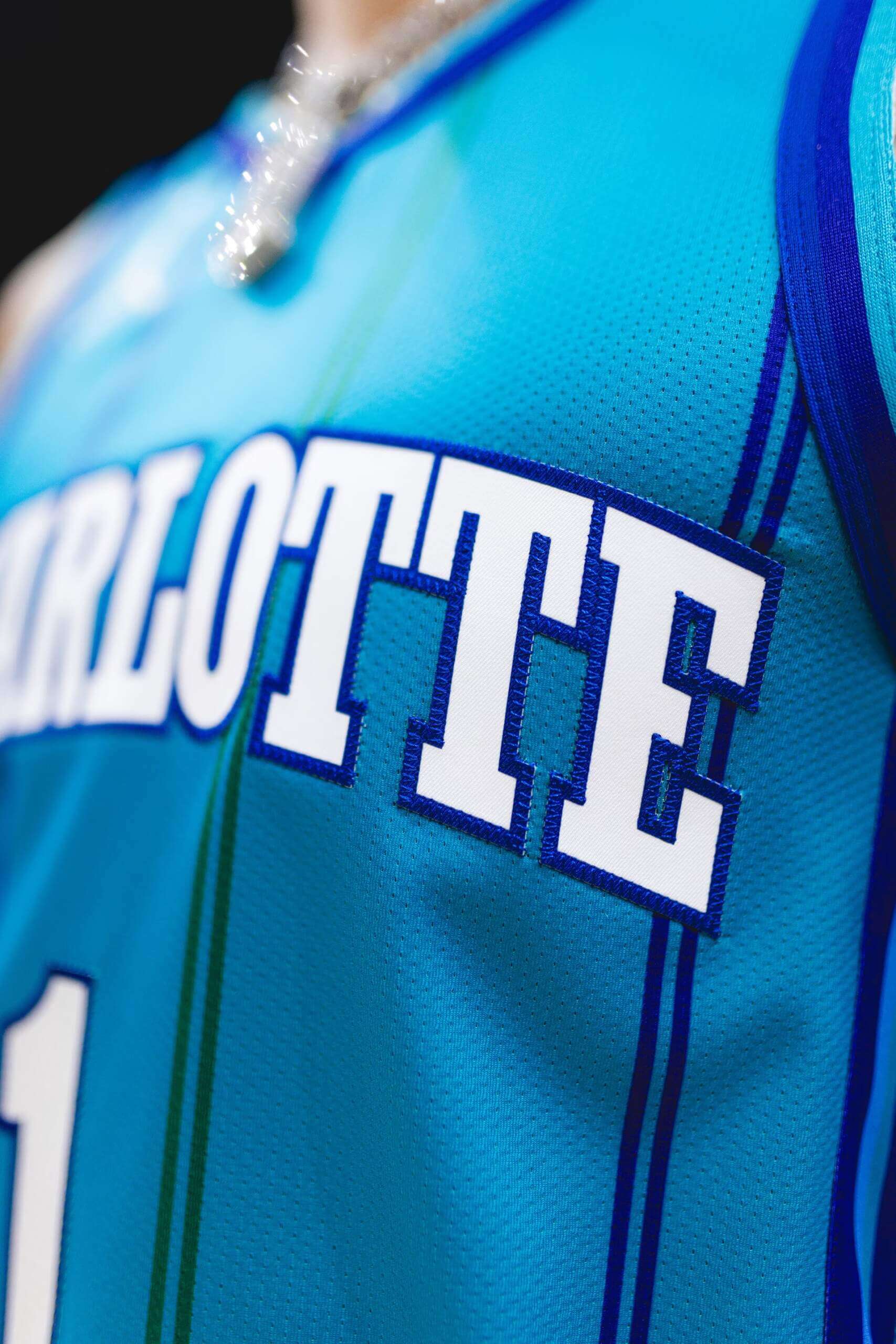 BACK: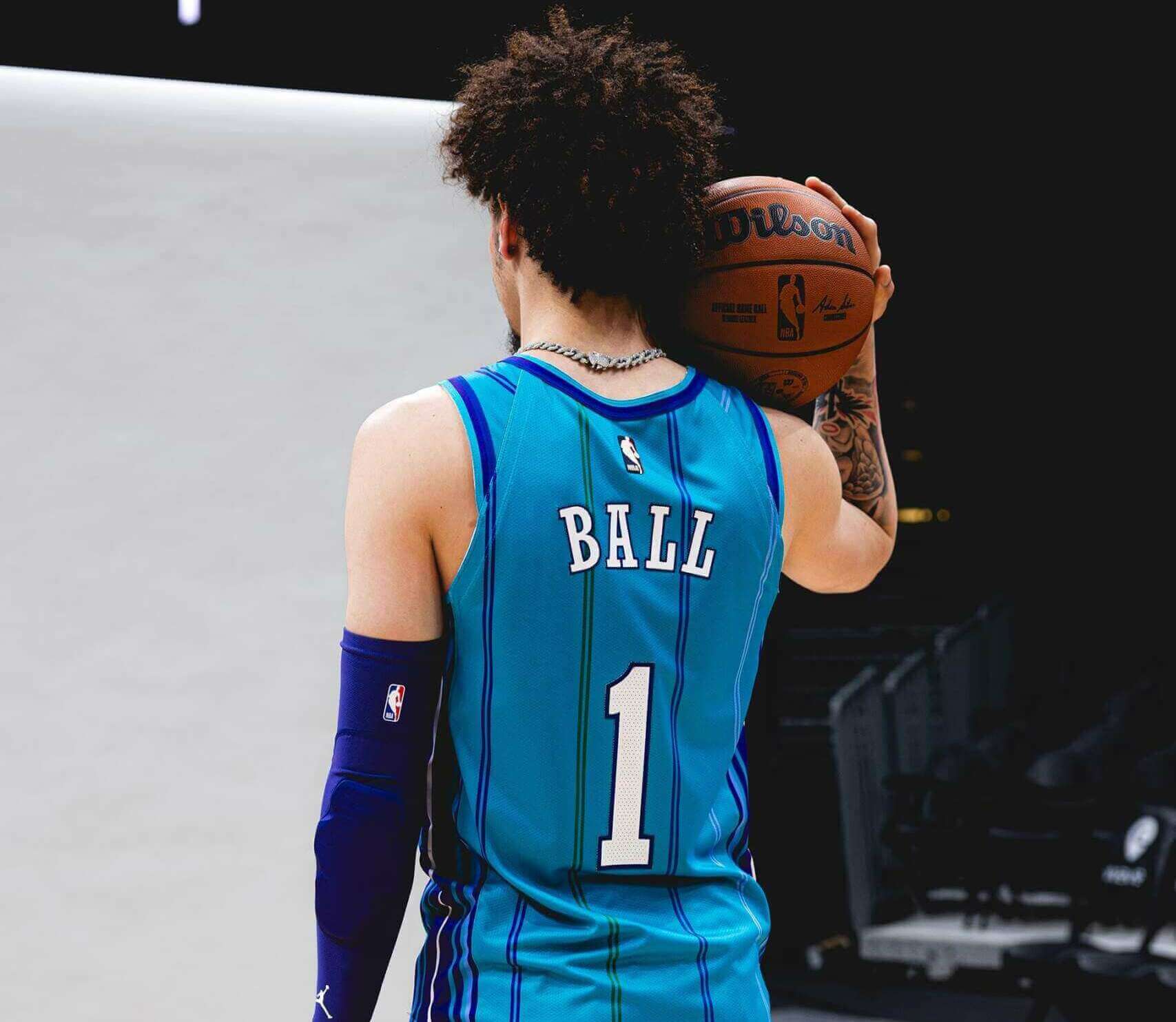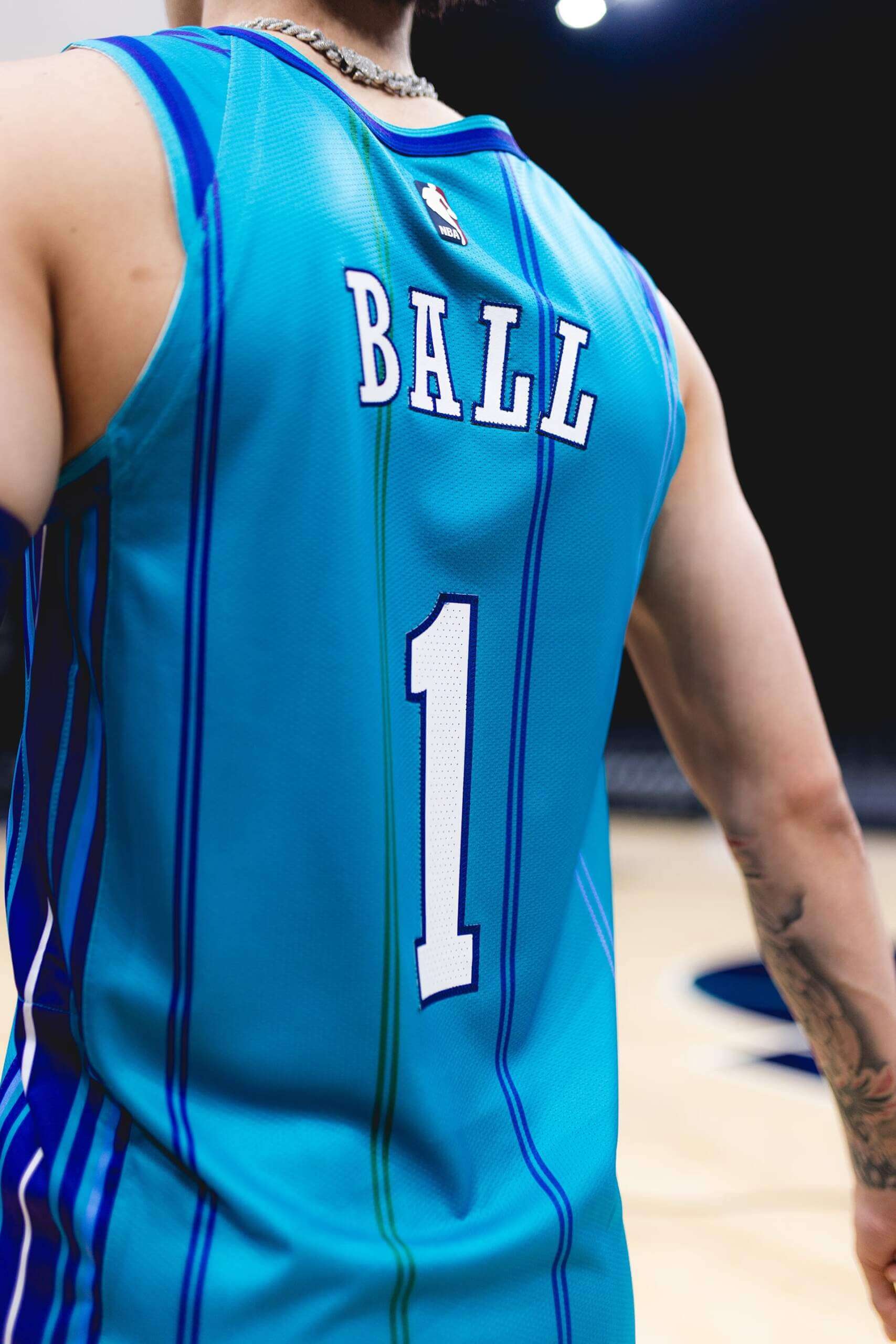 "The jersey features the classic Hornets font for the 'Charlotte' wordmark on the chest, the player's name on the back and the number on both sides," notes the NBA. "Along with the multi-colored double pinstripes in royal blue, light blue, purple and green, the design includes a crossover v-neck, along with purple striped side panels on both the jersey and shorts."
SHORTS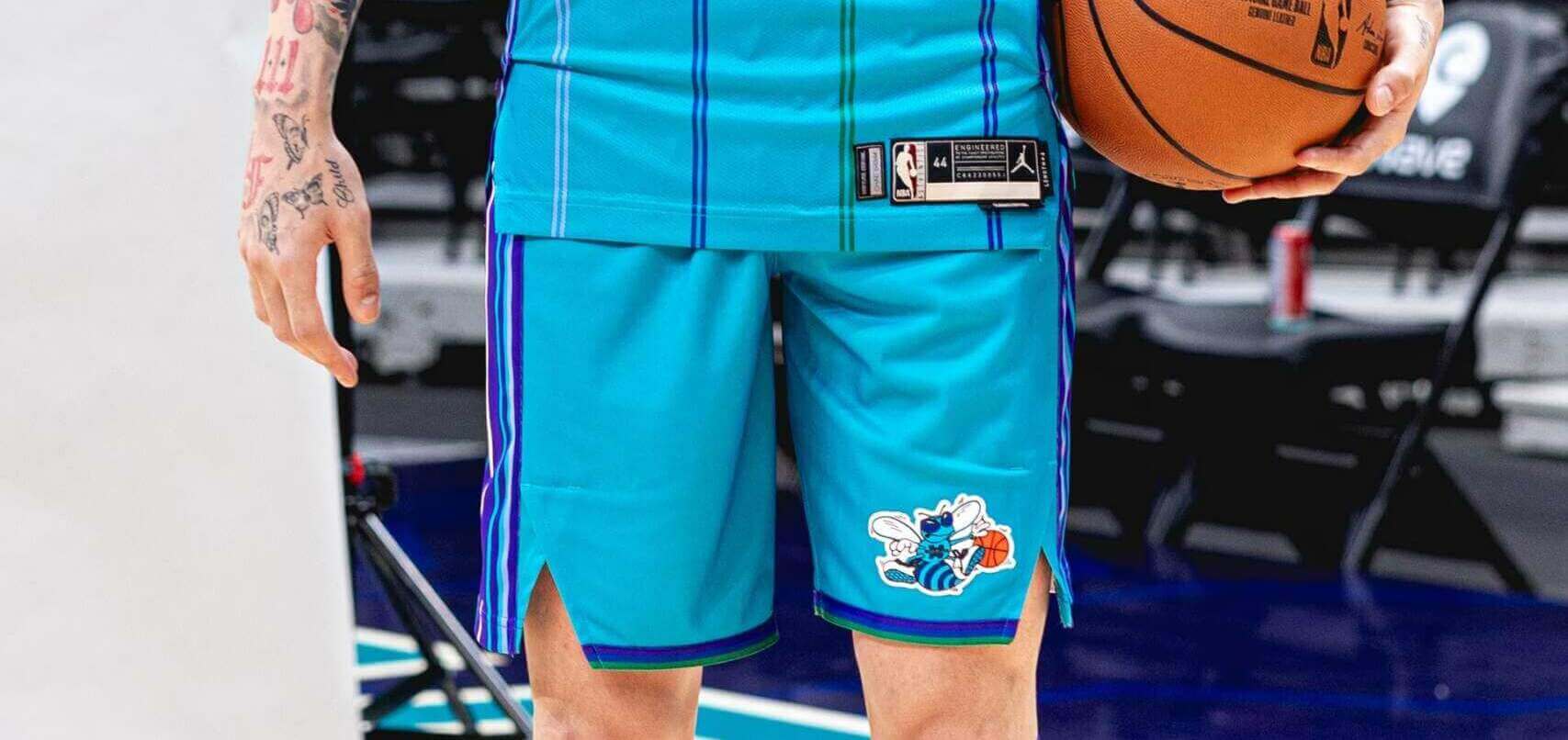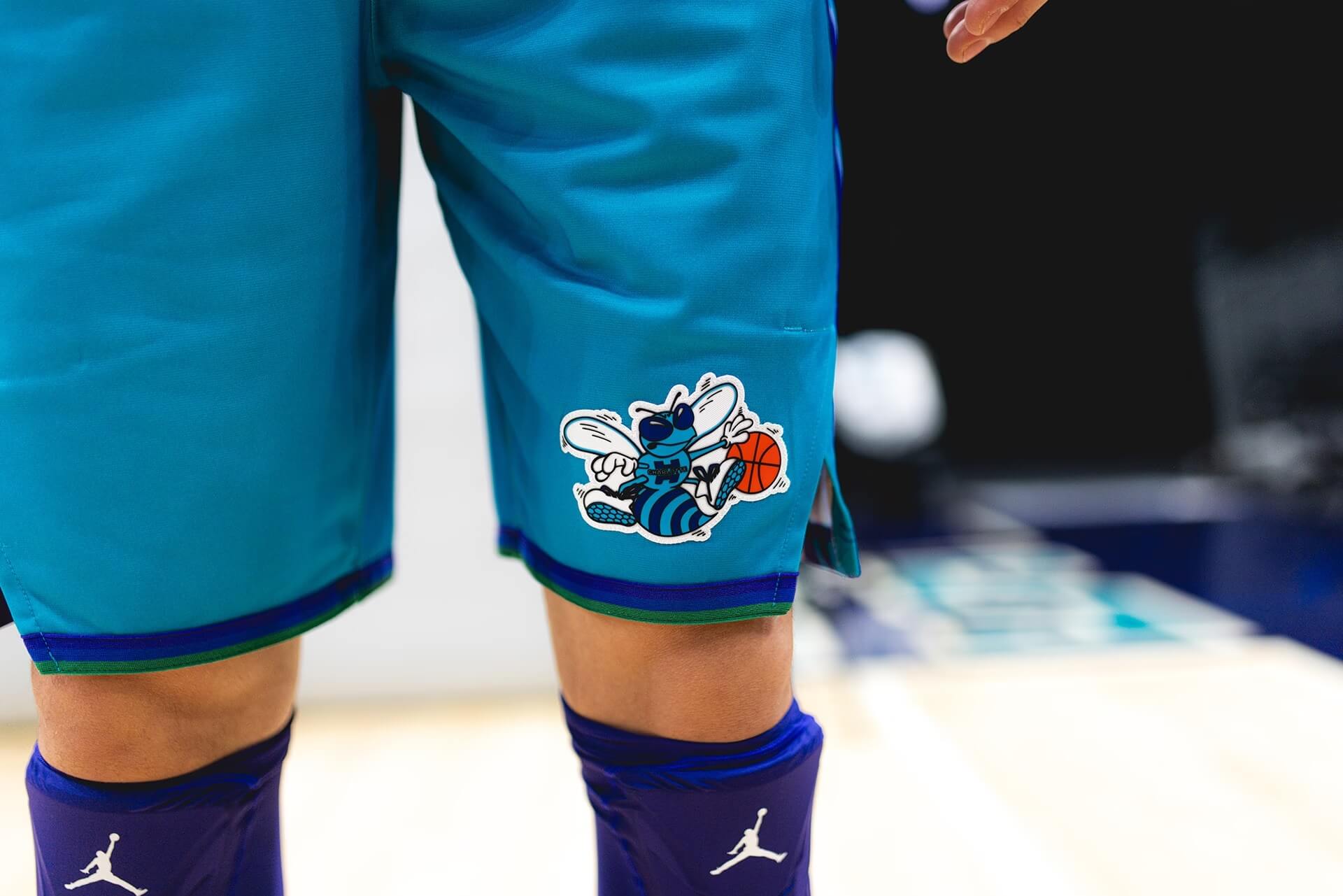 The shorts are highlighted by the classic Hornets logo on the left thigh. Like the side of the jersey, the pants have a multi-stripe panel running down the sides.
The team was nice enough to include their own set of uni-highlights…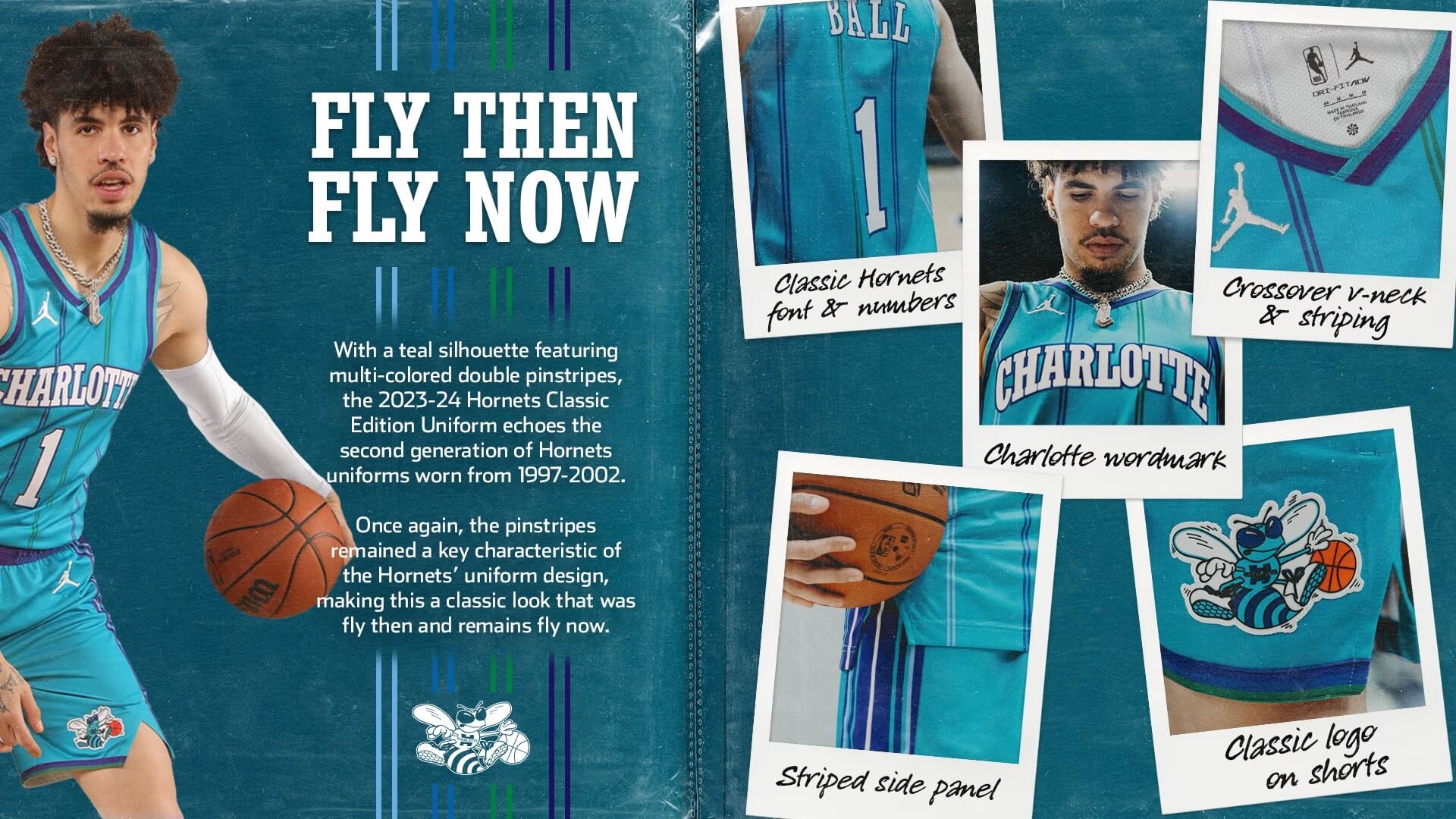 While the team has not announced the dates they will wear this fauxback, "The Hornets are expected to wear the Classic Edition uniforms for eight home games this season, during which the evolution of the franchise from 1988 to the present and on into the future will be celebrated as part of the 35th Anniversary." Once the Hornets Lockervision schedule has the Classic uni, we should know on what dates these will be worn.