The Florida Panthers' first season was in 1993, which means the team is marking its 30th anniversary this coming season. Now the team has unveiled a new logo to mark that milestone.
The team released the following graphic about the logo's design details: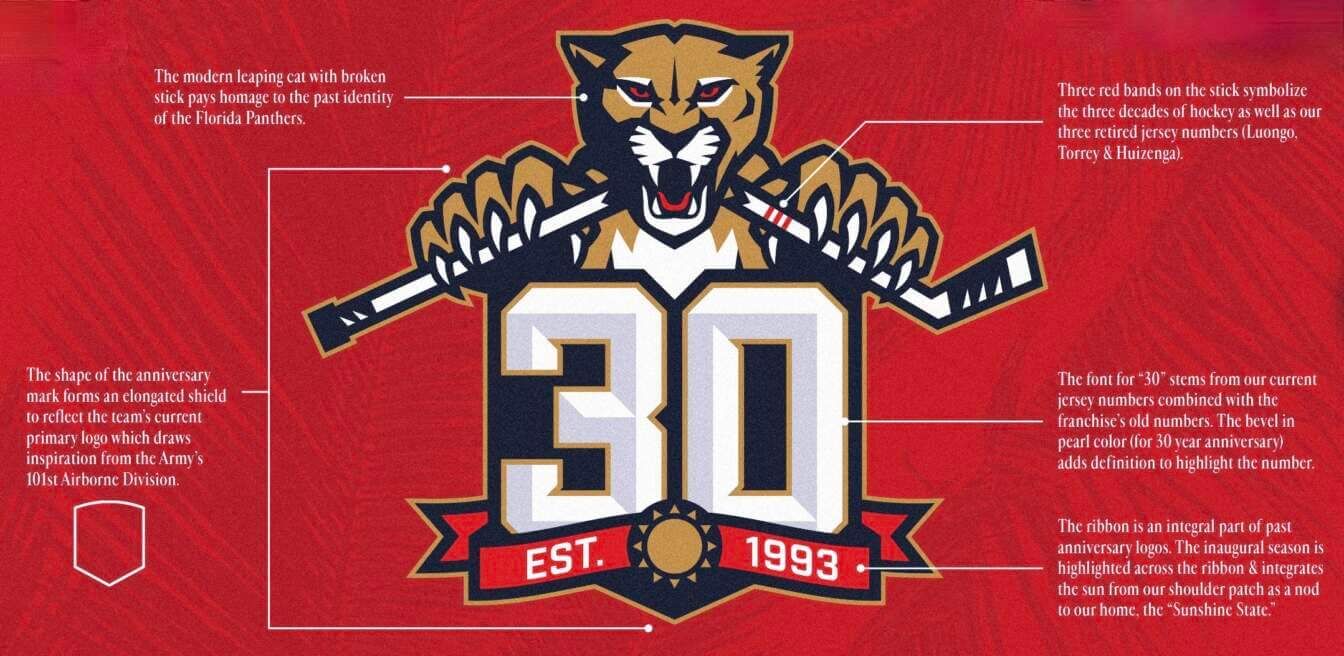 The Panthers have also had logos marking their fifth, 10th, 20th, and 25th anniversaries, as well as an inaugural-season logo. Here are those marks:
Of those previous logos, only two — the 20th- and 25th-anniversary marks — were worn as jersey patches. Today's announcement does not mention anything about a patch, so for now I'm assuming it will not be worn as part of the uniform.
(My thanks to Mike Chamernik, who was the first to let me know about the Panthers' announcement.)