More NHL news, as the Hurricanes yesterday became the first NHL team (at least that I'm aware of) to release their full uniform schedule for the upcoming 2023-24 season.
The schedule announcement came with some news, most notably that the team is once again playing musical chairs with its red jersey. The silver-trimmed red throwback that was revived last season has been mothballed, although it may return at some point in the future, while the black-trimmed red design that was the primary jersey until last season is now back as an alternate: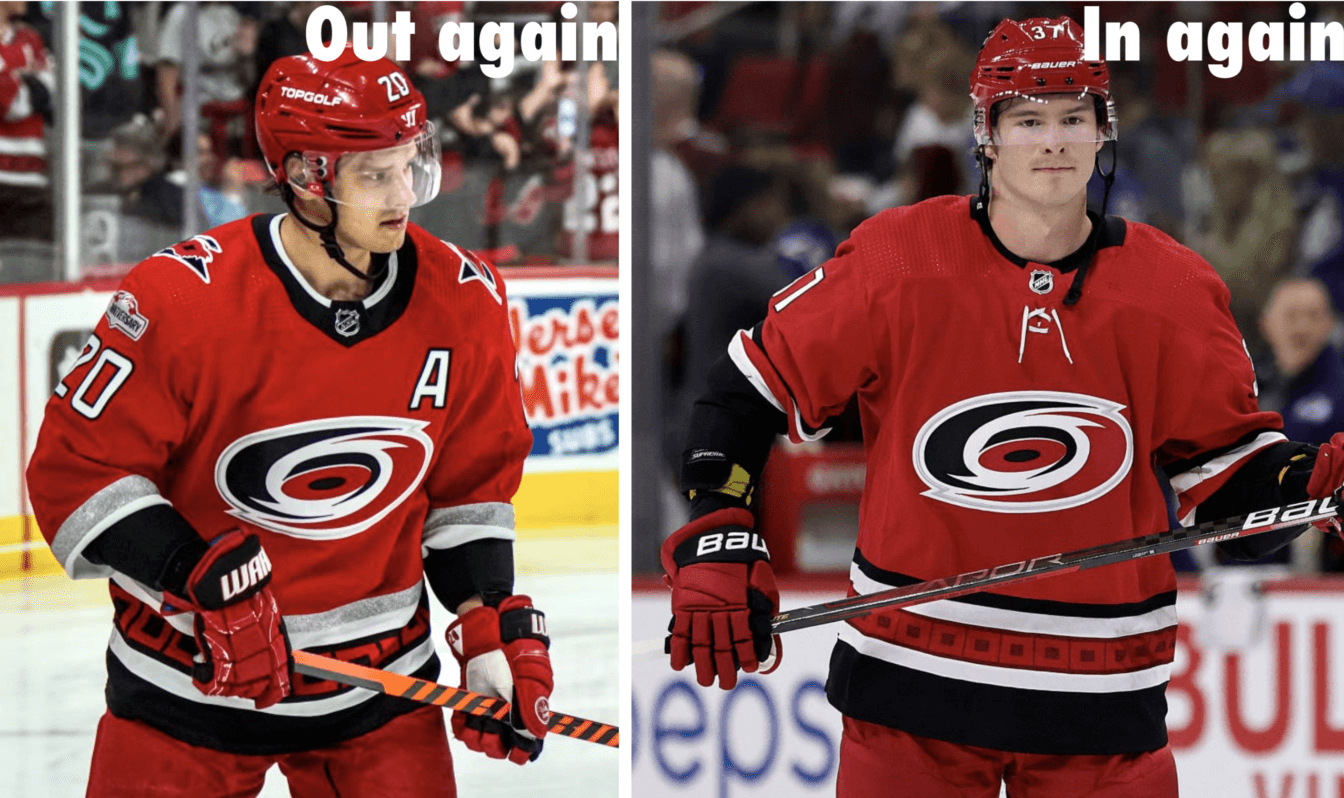 See if you can follow this: The design on the left was the team's original road jersey when the franchise moved to Raleigh in 1998. Then it was the home jersey from 2003, when the NHL switched to wearing color at home, through 2007. Then it was revived last year as a throwback, and now it's back on the shelf.
The design on the right was the team's primary home jersey from 2017 through 2022. Then it was scrapped last season when the team redesignated its black alternate as its new home primary. But now the red primary is back, but as an alternate.
You got all that?
Meanwhile, the uni schedule shows that the Canes will once again wear their Hartford Whalers throwbacks for one game this season — on Feb 3, at home against the Devils. I'm sure there's some sort of joke to be made here about how the Hurricanes-as-Whalers could be scheduled to play the NFL's Titans-as-Oilers, thereby pissing off as many long-resentful fans as possible, but someone cleverer than I will have to make it.