The Blue Jays today announced that they are selling space on their jersey to a financial services company. The bank's advertisement, which you can see in the photo shown above, will began appearing on Jays' jerseys starting with tonight's home game against the Diamondbacks. Photos of how the ad will look on the team's other jerseys were not immediately available.
The Jays are the second American League East team to announce a uniform advertisement this week. The first such team, the Yankees, announced their sleeve ad on Wednesday. (Although the Yankees' announcement came sooner, their ad won't make its on-field debut until next Friday, July 21.)
Toronto is the 14th MLB team so far to whore out their uniform to an advertiser. The other 13 are the Padres, Red Sox, D-backs, Angels, Astros, Reds, Marlins, Mets, Cardinals, Tigers, Guardians, Yankees, and Atlanta. Several additional teams have said that they're actively searching for a uni advertiser, so we'll probably see more in-season announcements in the weeks and months to come.
Update: In an interesting development, all Jays players are wearing the new uni advertisement on the left sleeve, regardless of whether they bat left- or right-handed: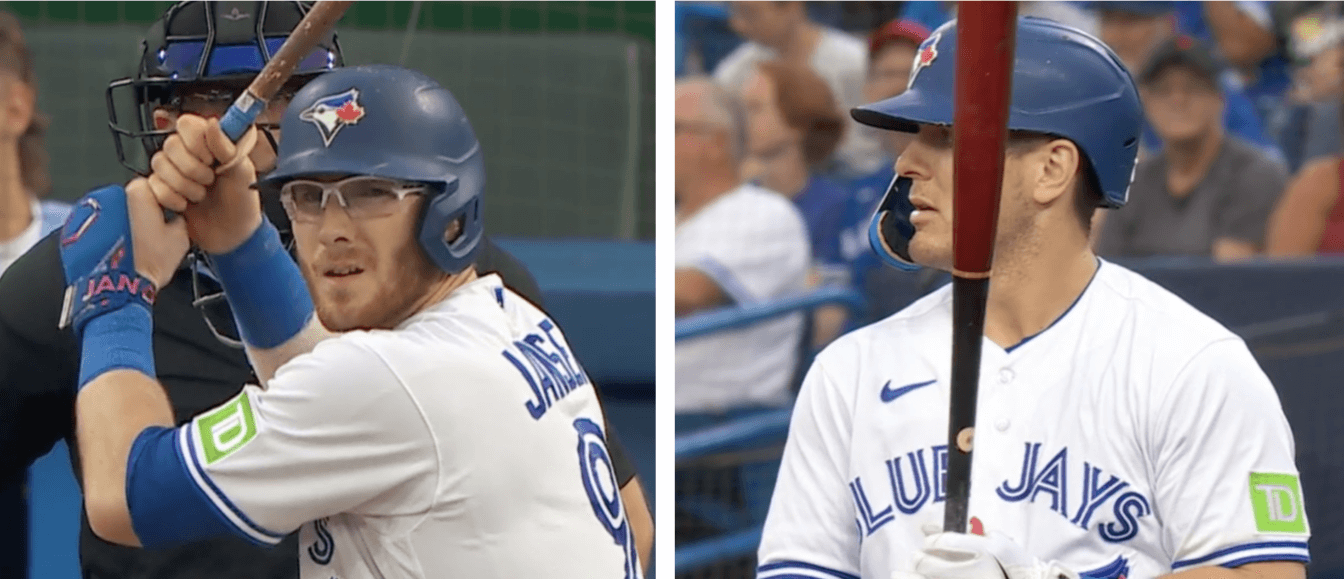 I'm pretty sure they're the first of the 14 ad-clad teams to use a consistent sleeve placement. The others are all putting the ad on the player's front-facing sleeve.