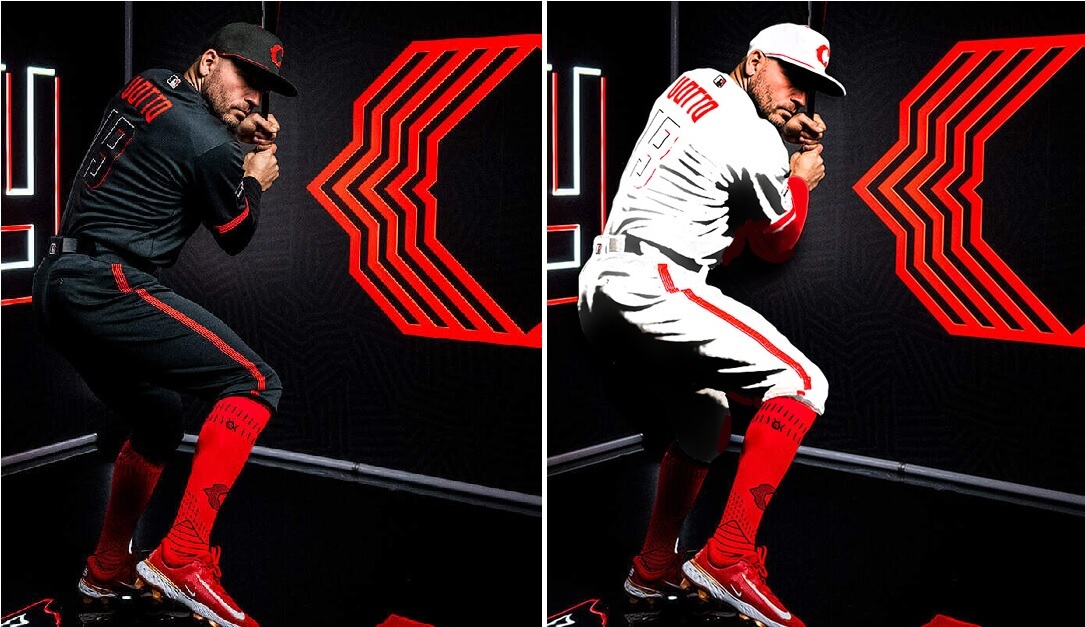 A good Sunday morning everyone. Hope you all had a good Saturday.
Last weekend, after the Cincinnati Reds had unveiled their City Connect uniform, there was a bit of conversation in the comments which eventually turned to a rather interesting thought: what if the black uniform the team was introducing wasn't what we have been calling "BFBS" (Black for Black's sake), but rather, the uniform itself, while using black as a base color, was actually using black as a "neutral" color, much as white and gray have been used for more than a century?
If you scroll down to a comment made by Marcus Hall (posted at 9:36 am ET), you'll note he is considering the black uniform not as, well, a black uniform — but rather a neutral canvas unto which the Reds crafted their uniform. I thought his suggestion was interesting, so I asked if anyone could render the new CC as a white-based uniform. That led reader "Casper" to do a quick and dirty photoshop, which I used as the basis for today's splash photo. I wanted to see how the uniform would look if it were released as a white uniform, rather than as a black one. Here's the original photoshop: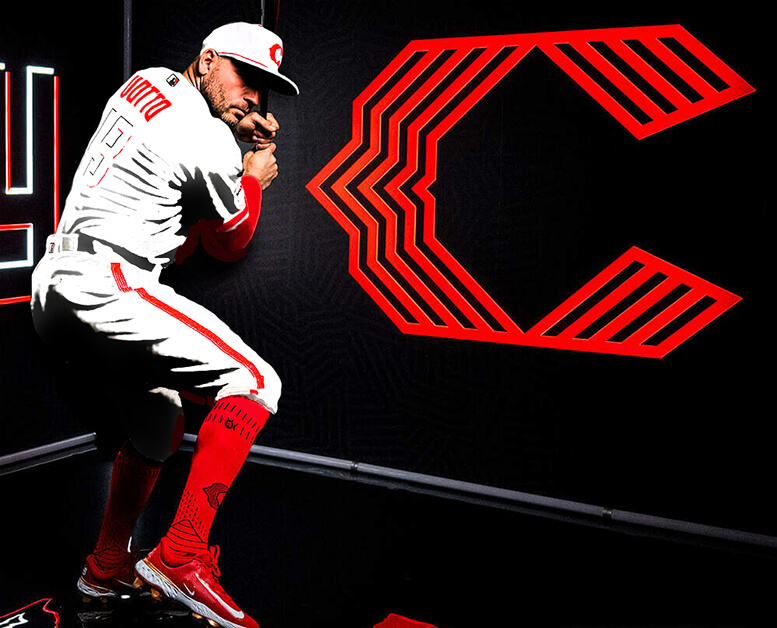 While at the time I was just curious to see how the uniform would look with a white base, I became more intrigued about the possibility of considering black to be a neutral color for a base. We've grown accustomed over the decades to seeing home teams in white and road teams in gray. But with the proliferation of alternate jerseys and CC uniforms, that's no longer the case. And it's also the case over the 120+ years of MLB that white and gray have not always served as the base colors for uniforms, particularly in the first decade of the 20th century.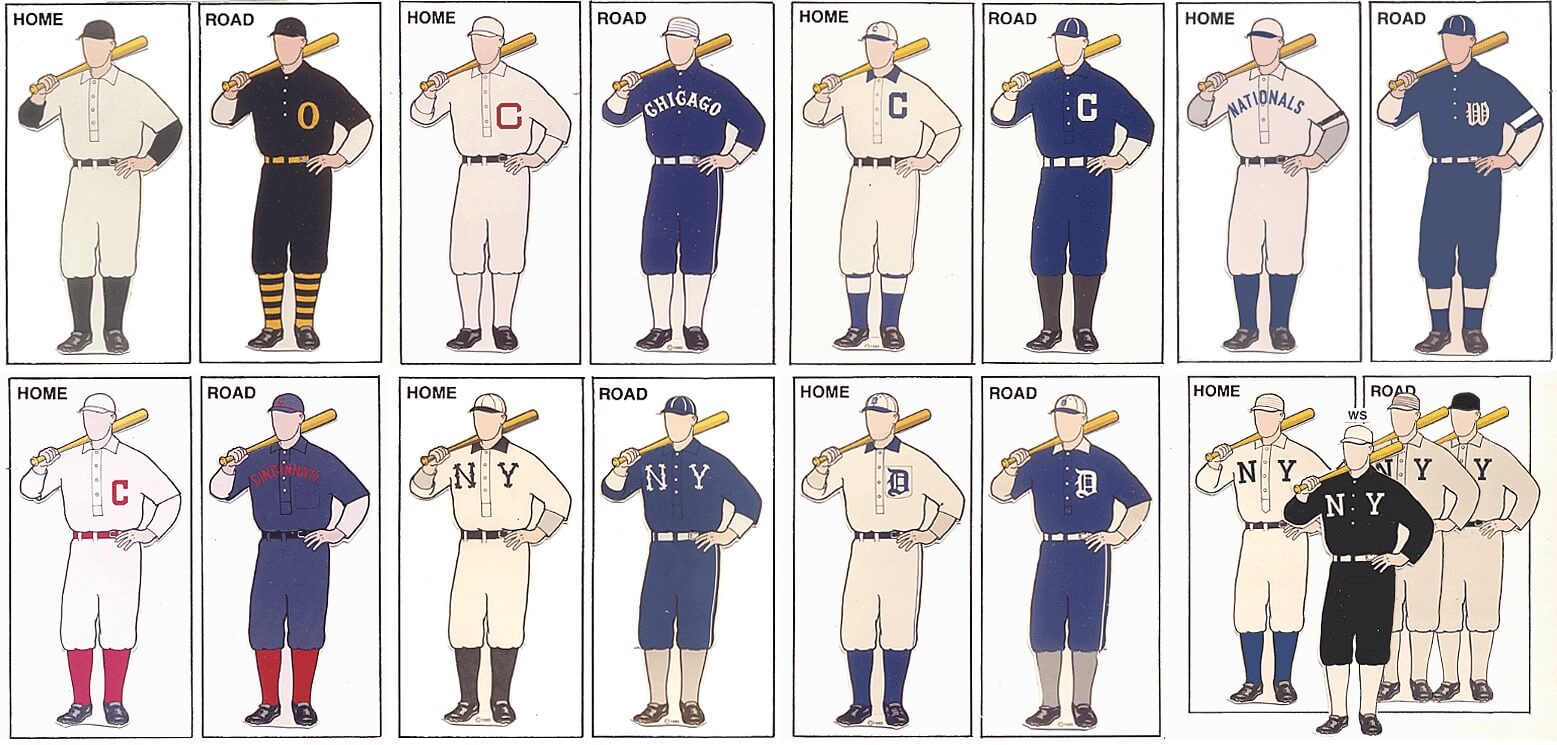 This is just a sampling of the many dark-mono looks from the 1900s. Granted not every one is black (many are a dark blue), but it points out there is historical precedent for an all-black (or all-dark) baseball uniform. Those mostly fell out of favor after the first decade of the 1900s, but the Pittsburgh Pirates did introduce an all-black uniform as part of their mix-and-match set in 1977.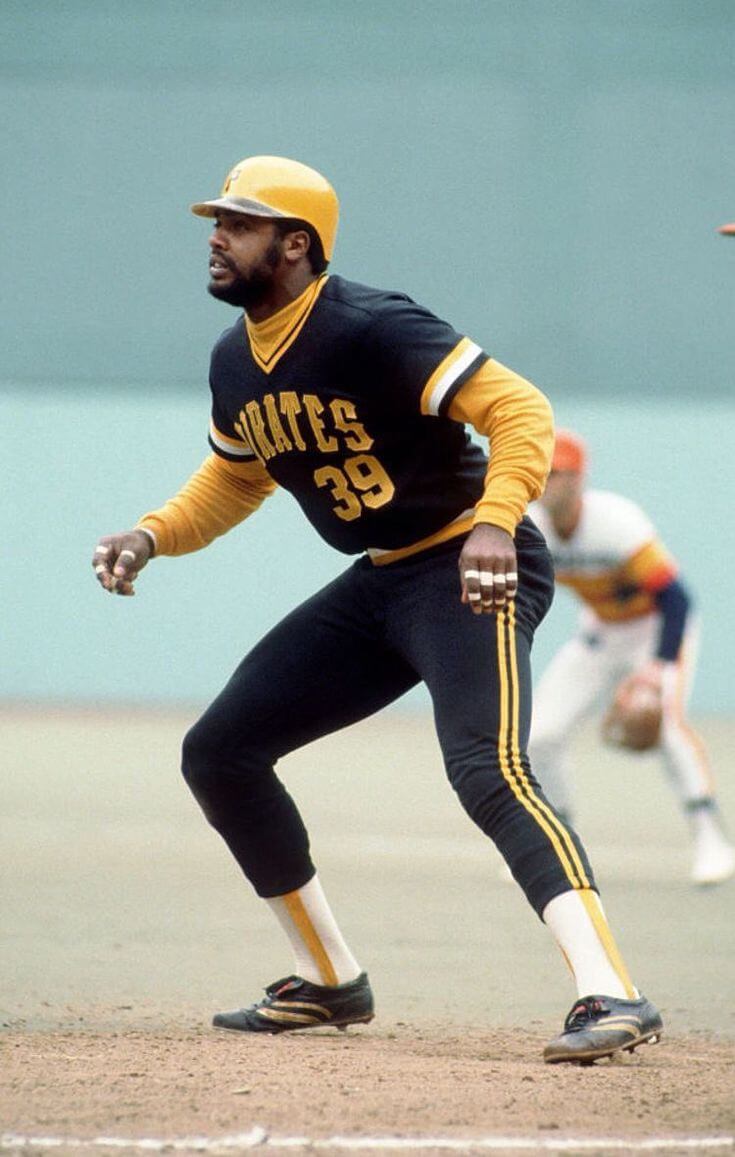 And, of course, there were the ill-fated 2019 "Players Weekend" uniforms in which MLB outfitted half its teams in solid black uniforms: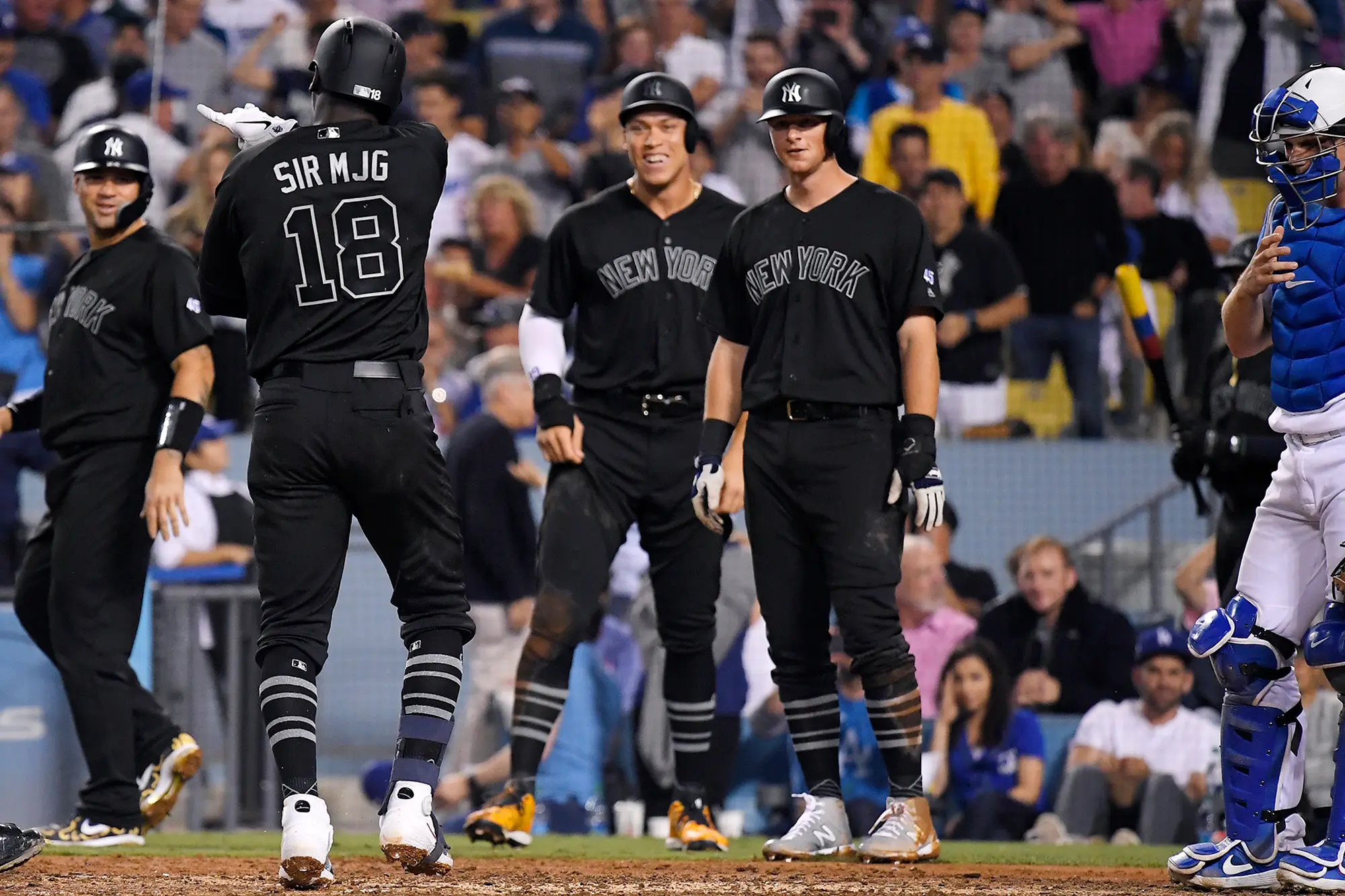 So, clearly there is precedent for a mono-black uniform in baseball, such as that introduced by the Reds. Let's discount the ridiculous 2019 PW unis as those were more stunt than fashion decision. Would any of us consider the uniforms worn by the 1900s teams or the We Are Family Pirates to be BFBS (or perhaps "Dark for Dark's sake" when considering the midnight blues shown above)? For at least a couple of those 1900s teams, the dark blue wasn't in their color palette. Were they merely using the dark (or black) as a neutral color?
Let us also consider one of the pioneers of non-white/gray uniforms, the early 1940s Chicago Cubs, who introduced the first "powder" blue uniforms to the world.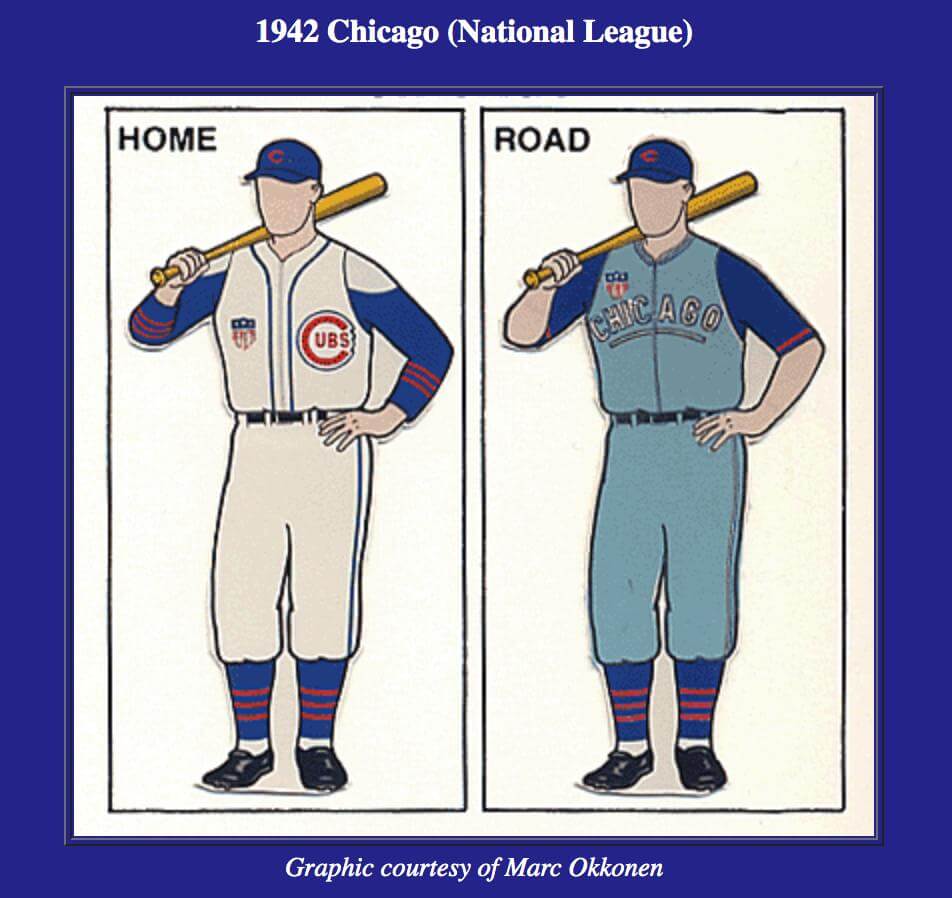 While it didn't catch on, several teams also introduced satin uniforms to be worn during night games during the early years of lighted baseball. One team, the Brooklyn Dodgers, wore both a light and a dark blue satin uni:

In both of those cases, you could say that blue was an official team color, so "of course" the non-white/gray uniforms weren't neutral in nature, but rather an extension of the team's color palette. But were they actually being treated as neutral?
What about the Kansas City A's, who literally turned the baseball world upside down, fashion-wise, in 1963, when they sported an all-gold uniform?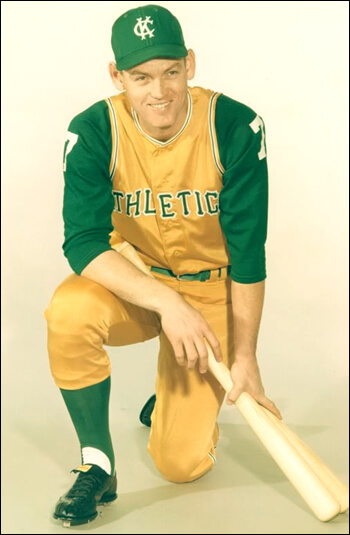 Or what about the 1970s-1980s, when at one time or other, almost half the league wore road uniforms that were powder blue, rather than traditional gray? Were all those teams wearing powder blue as a neutral color? What about the leisure suit White Sox? They didn't have a gray roadie — would you consider their mono-midnight blue uniforms to be neutral (at least in the same sense as gray or powder blue)?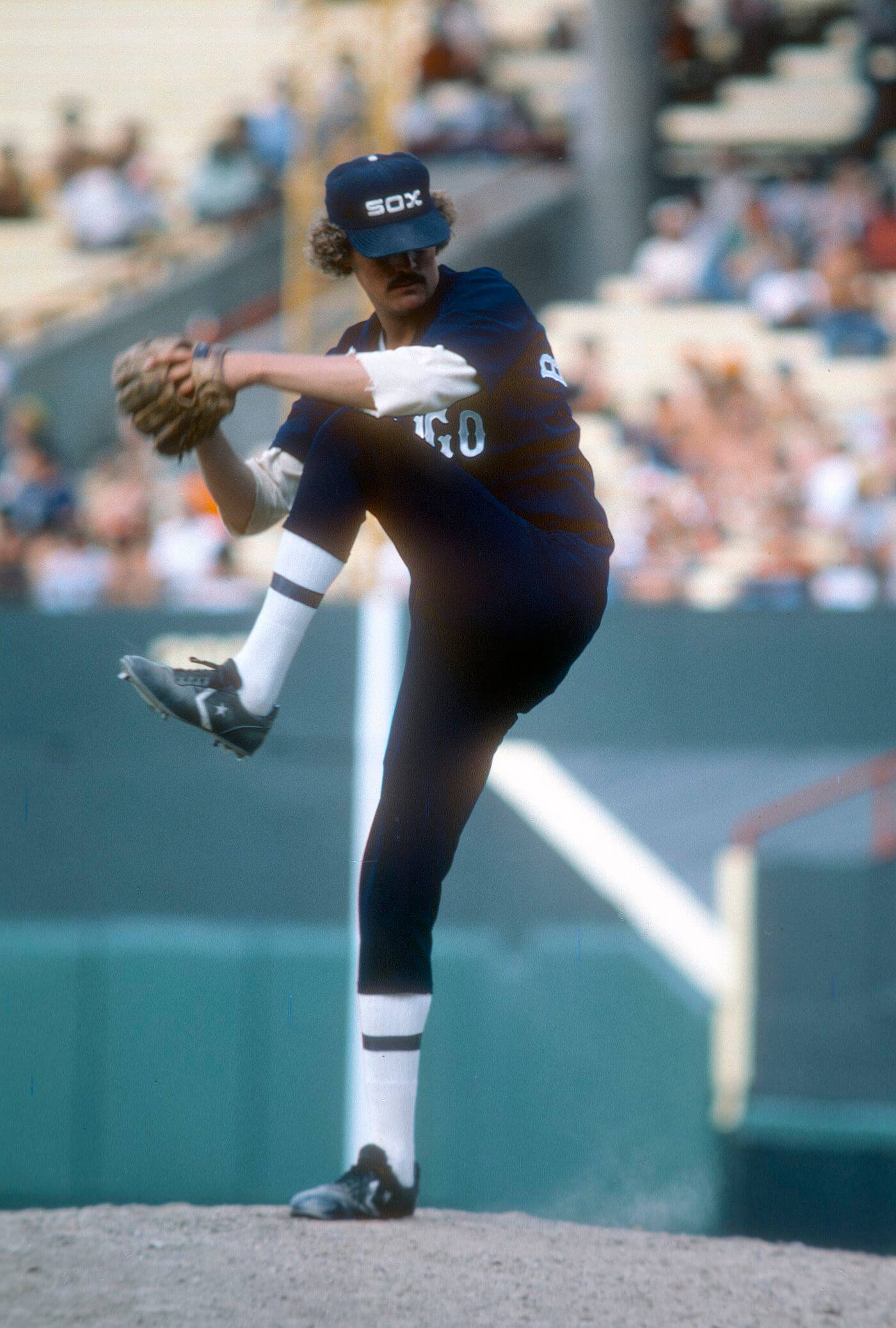 And of course, don't forget the San Diego Padres, who for several years wore gold uniforms (or sand, or tan).

I don't think anyone would argue those gold/sand/tan uniforms were neutral (just as the A's gold was definitely a team color), but do they serve as de facto neutral/dark uniforms, the way gray and powder blue do?

I could go on and on…but you get the idea. All of this, of course, is to ask — legitimately — whether a team wearing a black uniform (when black is decidedly NOT part of the team's color scheme) should still be considered "BFBS"? Or should a black uniform be considered simply a neutral (dark) option — like white and gray (and powder blue) are? Can you take a team's color(s) and rather than putting them on a white/gray uniform, put them on a black uniform and NOT have it be considered BFBS?
Let's consider my Mets — a team who (in)famously began wearing "BFBS" in the late 1990s. Black never was a "team" color (at least until 1998, when the team added black blockshadowing to their home white and gray road jerseys, and also introduced a black jersey; their home pinstripe uniform wouldn't add the black blockshadow until 1999).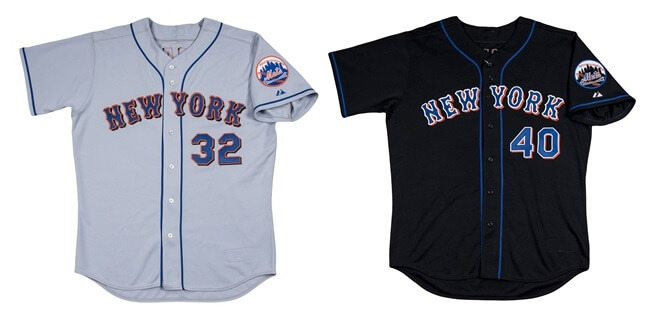 A certain uniform columnist basically began his career discussing the BFBS Mets (thanks for that and everything that followed, Paul!). But if you look at the gray jersey juxtaposed with the black one above — they're almost identical save for the base color. Blue and orange are the dominant colors in each, but we'd never consider the team to be "Gray for Gray's sake" — so why do we consider the black jersey to be BFBS? Isn't black really just a "neutral" canvas onto which to display the team's primary colors?
[The above example deals ONLY with a jersey, since the Mets never wore black pants — which introduces a different category — the "softball" top.]
But let's say the Mets had gone all the way in the late 1990s and added black pants. Would we have considered it BFBS then? Would we still consider it BFBS today?
I apologize for the bit of a rambling nature of this article, but the point (I hope) still stands? If black isn't a "team" color, can we consider it a "neutral" color? Teams in the early 1900s weren't turning out black (or very dark) uniforms for merch purposes. And in some of those cases, the black/dark uniform was serving as the traditional "gray" uniform.
Is it time to consider a black base color not as a black uniform per se, but as simply an alternative to white or gray? Most would agree that powder blue, in its prime, served as a neutral color; a substitute for white or gray. Can we make the same argument for black?