The Tigers today announced that they've sold advertising space on their jersey sleeves to a big-box/grocery retail chain. The team will begin wearing the ad tonight, May 25. Terms of the deal, including its length, were not released.
The ad patch on the home jersey will be white, as shown above, but the one on the road jersey will be dark navy: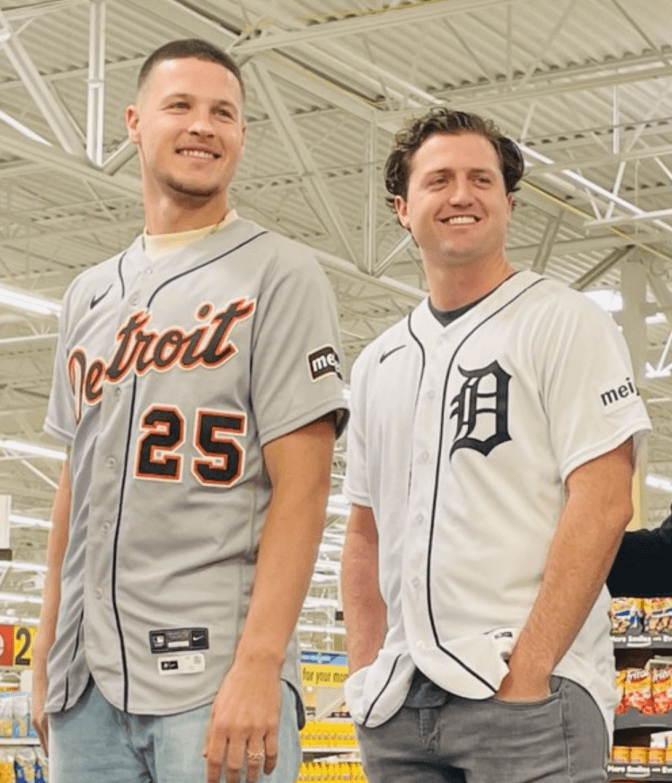 Detroit is the 11th MLB team so far to add a uniform ad for this season. The other 10 are the Padres, Red Sox, D-backs, Angels, Astros, Reds, Marlins, Mets, Cardinals, and Atlanta. Several additional teams have said that they're actively searching for a uni advertiser, so we'll probably see more in-season announcements in the weeks and months to come.