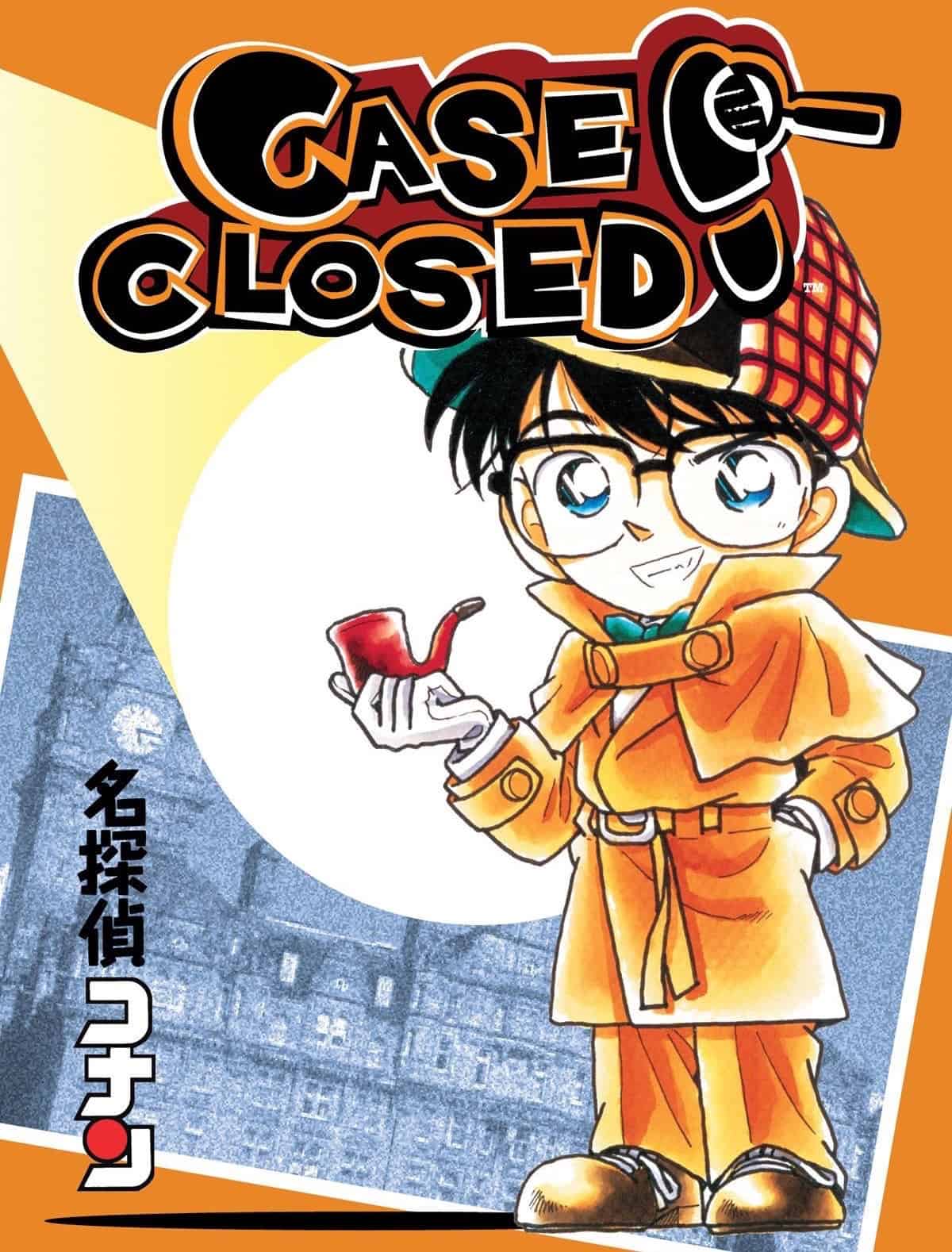 If not for the world going kablooey, the 2020 MLB All-Star Game would have been played today. That won't be happening, of course, but it would be nice if we could have some sort of All-Star-related story for the occasion, right?
I happen to have just such a story, and it's a doozy, because today I'm happy to report that the coldest of Uni Watch cold cases has finally been solved: I now know the identity of — and have spoken with! — the 1977 All-Star Game Mystery Man.
It's a good story with a good resolution, and I'm going to take my time telling it to you, so sit back and settle in.
The All-Star Mystery Man made his Uni Watch debut on Sept. 2, 2008 — nearly 12 years ago! — when I wrote a blog post about two snapshots that had shown up on a now-defunct discussion board. The snapshots showed a guy in a Yankees road uniform who inexplicably appeared amidst the home-uniformed 1977 American League All-Stars as they set up for their team portrait at Yankee Stadium (click to enlarge):
That guy did not appear, however, in the official American League team portrait that was eventually used in various media settings:
So who was that guy in the Yankees road uni, and why was he there during the setup for the team photo but not in the final photo? There was a lot of discussion, a lot of conjecture, a lot of theorizing about who he might be, but none of it panned out. The following summer, on July 14, 2009, I wrote
an ESPN column
about the ongoing mystery, in the hopes that someone might help us solve it, but nothing came of it and the mystery remained unsolved. (If you haven't already read
that original 2008 blog post
or the ESPN follow-up — or if you just need a refresher course — I strongly suggest that you read them now before going further with this blog entry.)
And that was about it. Every so often I'd get an email from someone asking, "Hey, whatever happened with the mystery of that guy at the All-Star Game?" In theory, the mystery was still there on the back burner, waiting to be solved. In practice, though, as the years passed by, I confess that I kinda checked out and moved on. I just didn't feel that emotionally invested in the story anymore.
Fast-forward to last summer. On July 31, the Tugboat Captain and I flew to Ireland for a vacation. During our first day there, I received an email from a Uni Watch reader named Roger Faso. He reminded me that he'd sent me a potential lead regarding the Mystery Man a few years earlier (that lead hadn't panned out) and then said he'd been researching the case again and had found someone who claimed to know who the Mystery Man was. He offered to introduce me to this source he'd discovered.
I appreciated Roger's diligence, but I didn't really want to think about work while I was on vacation, and I especially didn't want to be dragged back into this particular storyline while I was jet-lagged in Dublin. So I pretty much ignored Roger's email and went back to drinking ale, looking at castles, eating toffee, and so on.
In mid-August, after I was back in NYC, Roger sent me another note: "Welcome back, Paul. Did you see my email about the 1977 All-Star Game Mystery Man? I found someone who knew the guy." I told him that I had indeed received his email and that I'd get to it when I got caught up on some other stuff.
I didn't delete Roger's email, or even put it in a "To do" folder. I just left it there in my in-box as a reminder that I should deal with it. Every day, for the better part of a year, I saw it there. And every day I found ways to ignore it and work on other stuff. I felt increasingly guilty about it, but for some reason I just couldn't motivate myself to crank up the particular corner of my brain that would be needed to care about this story again.
Nearly another whole year went by. Then, a little over a month ago, on June 3, Roger got in touch again: "Hi Paul. We're almost a month away from what would've been the MLB All Star game. Would you like the intro to the guy I found, who knows the 1977 All-Star Game Mystery Man?" At this point I was embarrassed not to have responded sooner, so I apologized to Roger for that. "No problem," he said. "I figured you were waiting for the [2020] All-Star Game to come around."
In fact, I had not been waiting for that at all. But at this point Roger had worn me down, and I figured it was finally time to get back on the Mystery Man horse. I told him to put me in touch with the source he'd located.
I then went back and re-read the original 2008 blog post that introduced the Mystery Man and the 2009 ESPN follow-up. I noticed two things right away: Roger Faso had posted three comments on the original blog post, and I actually quoted him in the ESPN piece. So he'd been all in on this story right from the get-go, and he was still as obsessed with it as he'd ever been. I liked that.
The next day, June 4, Roger e-introduced me to a guy named Joe D'Ambrosio, who was a Yankees batboy back in the 1970s. The backstory was that Roger had gotten in touch with D'Ambrosio last summer after stumbling across a blog post that D'Ambrosio had written about his time with the Yanks. Roger showed D'Ambroiso the Mystery Man photos, and D'Ambrosio said, "Oh yeah — I know that guy." That's what prompted Roger to write to me when I was in Ireland. That's what I had stupidly refused to deal with for nearly a year.
The following afternoon, June 5, I was on the phone with D'Ambrosio, who's now 63. After telling me all sorts of stories about his time with the Yankees, he confirmed that he did indeed recognize our Mystery Man. "That was the visiting clubhouse batboy," he told me. "His name was either Roy or Ray — but not Ray Negron [yet another former batboy who had already told me years ago that he was not the Mystery Man — PL]. He was a little bit bold, and he would work himself into certain situations."
So that explained why the Mystery Man was wearing a road uniform: Since the 1977 All-Star Game was being played at Yankee Stadium, he was going to be the road batboy for the National League team. (I had actually identified this in the ESPN piece as the most likely explanation for the Mystery Man's presence.) But that still didn't explain why he was posing with the American League team, or why he was part of the photo setup but not in the final photo.
D'Ambrosio couldn't remember Roy/Ray's last name. But he said Yankees clubhouse manager Lou Cucuzza would probably know. His father, Lou Sr., had been the visiting clubhouse manager back in '77, and D'Ambrosio said the younger Lou, who was a kid in those days, was always hanging around the ballpark and would probably remember Ray/Roy.
As soon as I got off the phone with D'Ambrosio, I emailed Yankees spokesman Jason Zillo and asked if he could either put me in touch with Lou Jr. or at least show him the Mystery Man photos. This seemed like the kind of request that makes PR people roll their eyes ("Yeah, hi, can you please get in touch with one of your employees in the middle of a global pandemic and ask him to identify a batboy who appears in a blurry photo from 43 years ago?"), so I wasn't optimistic about hearing back from him.
Exactly 18 minutes later, I received a response from Zillo: "Lou says the person's name is Ray Santiago." Wow — paydirt! Any idea where Ray might be located these days? "Lou says he does not know."
So now I had a name. Unfortunately, it was a very common name — there are lots of Ray Santiagos out there. So I went to Twitter and asked if anyone had any leads:
Help: I'm trying to find a guy named Ray Santiago, who served as the batboy for visiting teams at Yankee Stadium in 1977 (and probably for at least one year either before or after).

Big thanks in advance for any info/leads/etc.!

— Paul Lukas (@UniWatch) June 5, 2020
Exactly 16 minutes later, I received an email from a guy named Josh Kagavi, who I remembered because he made some sports themed blankets a while back. "For a project I'm working on, I constantly track down people from back in the day and am getting pretty good at it," he said. Josh said the Ray Santiago I was seeking appeared to be living in California. He included what he believed to be Ray's phone number.
Was it really that easy?
I dialed the number. It went to voicemail, where someone who identified himself as Ray Santiago invited me to leave a message. After the beep, I explained that I was looking for the Ray Santiago who had once been a Yankees batboy, encouraged Ray to call me back, and hung up.
Five-ish hours later, the phone rang. It was Ray Santiago.
I asked him if he was the Ray Santiago I was looking for. He confirmed that he was, and asked what he could do for me.
Here's how our conversation went from there:
Uni Watch: The reason I've been searching for you is that I have some photos from the 1977 All-Star Game at Yankee Stadium. They were taken before the game, when the American League All-Star team was getting set up for its team portrait. They're snapshots that were taken by someone who must have been standing nearby — not by the official team portrait photographer. And there's someone in the photo wearing a Yankees road uniform, which seemed sort of weird. I've been trying for a long time to figure out who that person was, and now I have reason to believe that it was you.
Ray Santiago: I have that photo, or one like it. I'm right there in the middle, next to Wayne Gross and, uh…
UW: I think it was Dennis Eckersley.
RS: Yeah, that's right. [After we spoke, Ray sent me the photo shown below, which is the one he's kept for all these years.]
UW:
Could you tell me more about that? Why were you in the photo?
RS: I was the visiting batboy for that game. I was in the picture originally, but when it came down to taking the actual [official] picture, they just asked me to step out of the final picture.
UW: Were you asked or invited to be in the earlier version, or did you just go ahead and join the photo on your own?
RS: No, they put me in the picture.
UW: So they asked you to set up for the photo with the players, and then ultimately asked you to leave when they were set to take the official shot?
RS: Yeah.
UW: Did you also pose with the National League team, since you were their batboy?
RS: I don't think I did.
UW: Huh, that's interesting. But of course the American League team had several Yankees players who you were presumably familiar with, along with players from other American League teams who you may have worked with as the visiting batboy at Yankee Stadium, so maybe it makes sense that they called you over..?
RS: Yeah. I wasn't just the batboy — I was sort of the assistant clubhouse guy too, so there was a lot of interaction with the players. That was one nice thing about being the visiting batboy — you get to meet players from all the different teams. A lot of those guys are in the Hall of Fame now, and I kept up relationships with some of them, like Brooks Robinson. He was my idol growing up.
———
And that was about it. Cold case is now case closed! It feels a bit anti-climactic that the explanation was so straightforward and non-dramatic (no imposter, no placeholder standing in for someone else, etc.), but it still feels good to have solved the mystery.
Ray was nice enough to send me a few photos of himself. Here's one showing him as a batboy on a day that the Royals were visiting Yankees Stadium (visiting batboys get to wear the uni of the road team):
And here's a current shot of Ray, who still keeps the Yankees close to his heart:
It bears repeating that once I finally let Roger Faso tell me that he'd found someone who recognized the Mystery Man — something he'd been trying to tell me for nearly a year — the whole thing fell into place in about a day. It was so stupid of me to let the story sit for so long.
Roger, in fact, is clearly the hero of this entire saga. He's been engaged with it literally since Day One and never gave up on either the mystery or me. I decided to interview him about that:
Uni Watch: When I went back and looked at my first blog post about the Mystery Man in 2008, I saw that you posted three comments that day, and you were also mentioned in the ESPN follow-up piece I did a year later. So you were clearly intrigued by this story right from the start. What was it about this storyline that you found so interesting?
Roger Faso (shown at right): It just seemed interesting and fun, like when you were trying to find the blue horse on the side of the Broncos' helmet. Like, "I could find that!" It triggers something in my head. It's just pure fun.
UW: I confess that at some point I kind of gave up on this particular mystery, and even stopped caring. What about you — were you diligently plugging away the entire time, sort of circling back every so often?
RF: I kind of gave up on it, I think when I found Ray Negron, who I figured was the guy, and then it turned out that he wasn't. That was pretty much it for me. And then I think I stumbled upon a 1977 Yankees photo that listed Joe D'Ambrosio's name as a batboy, so I thought, you know, why not?
So I went looking for him, and it turned out that he recognized the guy. That definitely rekindled my interest. So I reached out to you, and I knew you were on vacation, but I worried that if I waited, I might forget.
UW: That seems highly unlikely! Did I even respond?
RF: No, I don't think you did.
UW: Yeah, I didn't think so. I feel really bad about that, Roger!
RF: Don't — I've been to Dublin, I know what it's like!
UW: As weeks and months went by, were you getting annoyed or impatient with me?
RF: No, not at all, Paul. I work in video game production — I flag things all the time that I mean to get back to later, and then time goes by. It happens. We all have only so much bandwidth — I totally understand. But with the [2020] All-Star Game date coming up, I thought it might be a good time to check in.
UW: That was really smart of you, that you chose to poke me then.
RF: Now that the mystery has been solved, how do you feel about that? One reason I ask is that sometimes it's fun to have an unsolvable mystery. Sometimes the questions are more fun than the answers, you know? So now that we've finally caught the car, how do you feel?
UW: I understand what you're saying, but I feel satisfied to finally have the answer. It's not a familiar satisfaction, either — like, okay, so this is what it feels like to get to the bottom of something!
———
And there we are. After nearly 12 years, the mystery has been solved!
I want to thank everyone who contributed to the cracking of this case, including Roger Faso, Joe D'Ambrosio, Jason Zillo, Lou Cucuzza Jr., Josh Kagavi, and the countless other people who sent suggestions and tips over the years. Extra bonus thanks to Ray Santiago, who's been our unwitting white whale for all these years and couldn't have been nicer once I finally found him.
• • • • •
• • • • •
Click to enlarge
Patchwork: The Cowboys revealed their 60th-anniversary logo way back in January. Frankly, I'd forgotten about it until last night, when this photo of rookie cornerback Trevon Diggs in his new uniform began circulating. As you can see, they're apparently wearing the logo as a patch — looks good!
• • • • •
• • • • •
Click to enlarge
The latest in pandemic-wear: Last month I wrote about a new full-face football visor shield that Schutt had developed. Now Oakley, working with the NFL and the players' union, has come up with its own version.
Unlike the Schutt shield, Oakley's design calls for a cloth filter, as you can see in this diagram:
For more details, I strongly recommend reading
this well-reported article
.
• • • • •
• • • • •
Too good for the Ticker: By now we've all seen dozens or even hundreds or team logos modified to encourage social distancing and/or mask use. But this one, which appeared yesterday in the Twitter feed for the Single-A South Bend Cubs, is by far my favorite. Look at that cute Cubbie!
The design is based on, of course, the famous "Be Alert for Foul Balls" signage at Wrigley. But it's so much better in full color — and with a mask!
(Big thanks to Phillip Santos and Kasey Ignarski for this one.)
• • • • •
• • • • •
Click to enlarge
Collector's Corner
By Brinke Guthrie
Follow @brinkeguthrie
Going back to 1967 today. The image shown above might just be my favorite Collector's Corner showcase photo ever. It's for The Cardinals '67, a record album documenting the "highlights and heartbreaks" of the Cards' World Series-winning 1967 season (although there couldn't have been too many "heartbreaks" if they went 101-60 and won the championship). Look at the expressions of the ump and the runner — fantastic artwork by the late, great Bob Peak, the Father of the Modern Hollywood Movie Poster.
Oh, but there's more from the 1967 Fall Classic. How about the cover artwork on this World Series program? Wow:
Now for the rest of this week's picks:
• Couple of more Boston Red Sox items for you: The '67 Sox lost that World Series to the Cardinals, but they issued a commemorative record album too, called The Impossible Dream. And for the discriminating Bosox fan, here's a piece of the Green Monstah from 1976!
• Still more from '67: Look at the box artwork for this 1967 NFL model kit by Aurora! I had not yet discovered pro sports by that year, otherwise this one would've been on my shelf next to my Apollo Saturn V rockets and exceedingly delicate Lunar Modules.
• Check out this 1968 National League schedule booklet, compliments of the "National League of Professional Baseball Clubs."
• Any Seattle Pilots fans out there? Well, maybe there are a few Milwaukee Brewers fans interested in this item judging by the number of bids so far — it's a display board with 24 Pilots patches from 1969, still in the original wrapping!
• Here's a 1977 Yankees/Dodgers World Series press release detailing financial facts and figures, among other data. This was issued after the Yankees' Series-clinching Game Six win on Oct. 18, 1977. That was the famous game when Reggie Jackson earned the nickname Mr. October by hitting three home runs on three consecutive pitches — yet his feat is barely mentioned in the press release!
• We have a selection of Montreal Expos items today, starting with a pocket AM radio sponsored by Coke in blanc or bleu. Not into radios? How about these blue and white duffle bags.
• This is a Topps Sports Talk Player from 1989. I have no clue how it works, but the box says you can "listen to the real voices of your favorite sports superstars!"
• From the "Land of Sky Blue Waters" come these 1960s Hamm's Beer/Minnesota Twins coasters.
• Here's a New Orleans Saints gumball helmet buggy styled after with the team's short-lived black helmets.
• You can cycle in style with these New York Jets bicycle "hub caps."
• • • • •
• • • • •
The Ticker
By Alex Hider

Baseball News: A handful of MLB players plan to wear masks on the field when the season opens later this month. … The Blue Jays announced yesterday that they will wear a memorial patch this season for longtime IF Tony Fernández, who died earlier this year. They had previously worn a black armband for him during spring training games (from Andreas Papadopoulos). … According to this nugget in a Brewers-related post, MLB has provided teams with "crowd effects" that can be played in stadiums during games without fans (from Michael James). … Three longtime Atlanta-based sports marketing folks — including former Braves PR man Bob Hope, who came up with the idea for the Braves' 1970s nickNOBs and was interviewed here on Uni Watch back in 2012 — think the Braves should change their name to the Atlanta Brave. One of them, former Braves team photographer Pouya Dianat, has even created a full branding proposal, complete with jersey mock-ups. As you may recall, Paul had a similar idea a few years ago, when he proposed changing the name to Bravest. … During a scrimmage yesterday, one of the Tigers teams on the field in Detroit was wearing orange-trimmed "road" BP jerseys with white-logoed home caps (from  @ryankbowman). … In the White Sox scrimmage, whoever was acting as the home plate umpire was wearing a strange-looking helmet (from Steve Johnston). … Jake Buj mocked up a logo and a cap for a potential Portland-based MLB franchise. … Two notes from Kary Klismet: Names and logos have been released for three teams that will compete against the host Joliet Slammers of the independent Frontier League in the "City of Champions Cup" starting this week. Also, a couple's quest to visit every minor league ballpark has stalled out due to the pandemic. … Oh man, look at these sensational 1970s Giants jackets!

Pro Football News: Here's a good piece, with lots of quotes from Uni Watch pal Todd Radom, about the next steps coming in the Washington brand makeover (from Brinke). … Speaking of Washington, ESPN published a list of every logo they've ever used (from Mike Chamernik). … Saskatchewan Roughriders blog Rider Prophet is continuing to count up the best players in franchise history to wear each uniform number. Here's the list for Nos. 80 to 89 (from Wade Heidt). … Also from Wade: The BC Lions are holding a team poll to determine the best player to wear No. 9 in team history.

College Football News: Most readers probably remember Michigan QB Devin Gardner wearing No. 98 for a few games in 2013. But what I didn't know was that he continued to wear No. 98 in the CFL and while playing professionally in Japan (from Heath Hendricks). … Ever wondered who holds the record for longest last name in Georgia Tech history? Wonder no more — the record belongs to 1949 QB William Scharfschwerdt (from Jason Scherer). … Per this video, Florida State doesn't seem to have a uniform mask color for players — but coaches appear to have been issued plastic face shields (from @VictoryCB). … The field at Texas's Darrell K. Royal-Texas Memorial Stadium — formerly named after donor Joe Jamail — will be renamed Campbell-Williams Field after former Longhorns greats Earl Campbell and Ricky Williams. The Jamail family requested the change as a nod to the current racial justice movement and because of "a president who supports white supremacists" (from Ignacio and Timmy Donahue).

Hockey News: The Athletic (hard paywall) reports that a logo change is coming in Ottawa, with the new logo marking a return to the old two-dimensional/profile logo style (from Wade Heidt and Kary Klismet). … Canucks G Jacob Markstrom will have a new mask when play resumes (also from Wade Heidt). … When in Minnesota, you canoe on a lake — preferably in a North Stars canoe (from @btxj). … The Kalamazoo Wings are auctioning off a one-of-a-kind Bell's Brewery sweater commemorating the brewery's famed Two Hearted Ale (from Brandon Weir).

Basketball News: The Heat plan to wear their blue "Vice" alternates multiple times during the NBA restart "seeding" games. … Speaking of the restart, the Mavs will be sticking with navy and white uniforms (from @MavsTracker). … The Nuggets also announced their uniform schedule — they're sticking with their white unis and the "Mile High City" alternates (from @davefarmaryoga). … The @UniMockups Twitter account put together Knicks/Nets  and Hornets/Magic mashup jerseys. … This video recaps the Heat's entire uniform history in about 150 seconds (from Kary Klismet). … Here are the messages that some Thunder players will be wearing in place of their NOBs (from our own Anthony Emerson).

Soccer News: Looks like Charlotte's yet-to-be named expansion franchise is a bit closer to picking a team name (from @CLTMLSKits). … Both Arsenal's and Man City's 2020-2021 home jerseys have reportedly leaked (from Josh Hinton). … New badge for second-tier Ukrainian club Ahrobiznes Volochysk. This was the club's old logo (from Ed Żelaski). … Premier League teams playing Sunday wore black armbands in memory of Jack Charlton, who died on Friday. Charlton was a center-back on England's 1966 World Cup-winning team who also was well known as the Republic of Ireland's manager in the '80s and '90s (from Mark Coale and our own Jamie Rathjen). … Also from Jamie: NWSL teams were allowed to have "pride games" on Sunday and Monday. Not every team did something uni-related, but several wore pride warm-up shirts, Houston Dash striker Rachel Daly wore a rainbow captain's armband, and OL Reign wore rainbow numbers. … We've got more leaks of Bayern Munich's new away jersey (from Josh Hinton). … Couple of notes from Kary Klismet: We have a first look at Louisville City FC's newly-completed stadium — it opened on Sunday. Also, a fan of English Championship club Coventry City F.C. created a scale model of a concept stadium for the team, complete with working lights. … One more from Jamie: "The USL Championship's Sacramento Republic filled one of their grandstands with artwork to be auctioned off, with the proceeds going to organizations supporting Black youths."

Grab Bag: New logo for the International Handball Federation (from Chris Corbaz and Jeremy Brahm). … NASCAR legends Tony Stewart and Ray Evernham are teaming up to create a new racing circuit, reminiscent of the old IROC Racing Series (from Chris H.). … Never knew this: The Miami headquarters for Royal Caribbean Cruises is shaped like the company's anchor logo (from James Gilbert). … Evan Stewart noticed that ESPN+ was using an old logo for the Western Force, an Australian rugby union club. … In an effort to provide a more professional appearance, Naval and Marines service members are now prohibited from wearing flight suits and camouflage in the Pentagon and other areas around D.C. (from Timmy Donahue). … Also from Timmy: U.S. Forces Japan has banned the Confederate flag. … One more from Timmy: A 94-year-old woman who built bombers in World War II is putting herself to work again, this time to make masks. … The title of Donald Trump Jr.'s new book contains an apostrophe catastrophe. … Capital University in Ohio will no longer call its teams the Crusaders (from Patrick O'Neill). … Two notes from Kary Klismet: New logo for the Indian Olympic Association, and North Carolina State blog Backing the Pack published a comprehensive retrospective of the school's 2010s uniforms in football, basketball, and baseball.
• • • • •
[adrotate group="2″]
• • • • •
Click to enlarge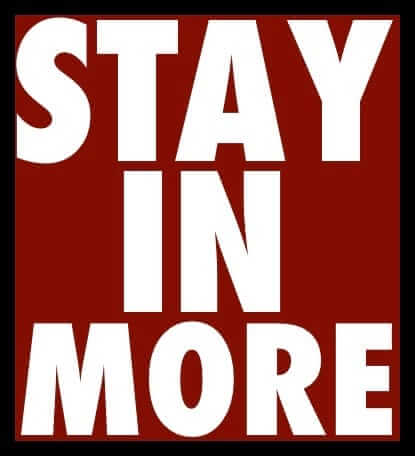 What Paul did last night: Although you can't see it in this photo, the fireflies have been out in force over the past few weeks. Even after a lifetime of seeing them, they still seem completely amazing and impossible and otherworldly.
Last night I was thinking about how the fireflies' fluorescent glow is a color that's normally not found in nature. And then it hit me: That neon-green fluorescence is exactly the same color that we've been seeing in recent years in the uni-verse. Nike calls it "volt," the Seahawks call it "action green," Adidas calls it whatever the fuck they call it, many of us simply call it neon — but we should really be calling it firefly! And from now on that's what I'll be doing.
As always, you can see the full set of daily Pandemic Porch Cocktails™ photos, dating back to mid-March, here.