Note the "Hit" and "Error" indicators in the sign; click to enlarge
I was recently watching a ballgame on TV. At one point a batter hit a grounder that sent the shortstop deep into the hole, where the ball clanked off his glove. And that's when I heard the broadcaster say those familiar words: "We'll see how they score it."
We've all heard baseball TV and radio broadcasters say that, or something like it, when referring to the official scorer: "We'll see how they score it," or "They've charged an error to Smith," or "He's been charged with an error," or even "Very generous scoring there." The one constant in these phrases is that the official scorer is rarely if ever identified by name.
And when you think about it, that's pretty weird. If you're going to mention a person several times per game, as is often the case with the official scorer, why not identify that person? It's particularly odd when you consider that the broadcasters know who the scorer is (it's usually a local sportswriter) and are often personally acquainted with that person. Moreover, the umpires are routinely identified by name, so why not the scorer? It would provide another window into the game's inner workings.
I mentioned this recently on Twitter and was surprised by the amount of pushback I got. Here are some of the most common responses, and my counter-responses:
They don't mention the scorer's name because nobody knows who that person is. The name wouldn't mean anything to anyone.
I think that gets it backwards. The scorer's name doesn't mean anything to us because they don't say it on the air, not the other way around. Think of it this way: If they didn't identify the umpires, you wouldn't know who they were either. But they do identify the umps at the start of every game, and as a result we all know the names Joe West, Angel Hernandez, Laz Diaz, Doug Eddings, and so on.
Of course they identify the umps — they appear on TV. But we never see the scorer, so it makes sense not to identify him.
There are other people we never see on TV who are sometimes identified by name during a broadcast — the P.A. announcer, the organist.
Also: On the radio, we don't see anyone (not even the players!), but the same protocol holds true — they identify the umps but not the scorer.
Also-also: While MLB broadcasters routinely identify all of the umps, compare that to an NFL game, where they often identify the referee but not the other members of the officiating crew. Can you name a single NFL back judge, side judge, down judge, umpire, etc.? I can't, and I'm betting you can't either. They probably should identify them — they have a huge impact on the game — but they don't. As far as I can tell, there's no real reason for this except that it's just the way they do things.
Similarly, not naming the official scorer in a baseball game seems to be just the way they do things. But that doesn't mean it has to be that way or should be that way.
They probably don't name the scorer to protect his privacy, so fans can't harass him if they don't like his decisions.
That doesn't make sense. If you're identifying the umpires, who have a much greater impact on the game (and are routinely derided by fans), why protect the scorer's identity?
There you go, you just said it yourself — the scorer has no impact on the game's outcome, so who cares?
It's true that the scorer has nothing to do with the game's outcome (i.e., which team wins and loses), but scoring decisions can still affect who wins the batting title, whether a pitcher gets a no-hitter, whether a hitting streak continues, and, in some instances, which pitcher is credited with the victory. So the scorer can actually have a big impact.
But that's just bookkeeping. The scorer has no impact outside of statistics.
Oh, come on. Saying that something baseball-related is "just about statistics" is like saying something food-related is "just about ingredients." It's part of the culture of the game!
Actually, some broadcasters, like the guys who do White Sox and Brewers games, and for some other teams, do identify the scorer.
That's great to know! And it shows that there's no reason why a broadcaster can't name the scorer. It's just a convention — one that I think should change.
Why?
For starters, players and teams often appeal scoring decisions to the league office and try to get them reversed. (Here's the list of reversals for this season.) Personally, I'm interested in knowing if there are certain scorers whose decisions are successfully appealed more than others — the Angel Hernandez of scorers, so to speak. Similarly, are there some scorers who tend to charge more errors? Are there some who are more likely to charge a passed ball instead of a wild pitch? And so on. Identification leads to greater accountability and gives us a better sense of how the game works.
I was curious to learn more, so I contacted several MLB TV and radio broadcasters and asked them why they so rarely identify the official scorer. Some of them asked for anonymity, so in the interests of fairness I'm going to grant them all anonymity, starting with a guy I'll call Broadcaster No. 1:
On our radio broadcast, we will identify our usual scorer at [our home ballpark]. He does about 75% of our home games and is very, very good. Takes it very, very seriously. So we will sometimes name him, usually to offer a compliment. The two or three guys who fill in for him are far less practiced and far less good, so I try and avoid the topic. Once or twice this year I may have said, "The usual scorer is out tonight," almost as if to give a pass. 

If I'm doing TV, I try and avoid the topic. Larger/broader audience that is probably a bit less "hardcore," so I won't dive into it the way I might on radio. For instance, the guy in [one particular city] is brutal and we regularly crush him on the radio, just because he's clearly not professional about it. But if I were doing a game on TV there, I'd probably pass over the topic, unless it was something truly game-altering (no-hitter, cycle, something like that). 

So why not name names? For one, I generally feel bad for these guys. MLB does a horrible job (in my opinion) of taking the position seriously. Now, in part, I'm sure that's because teams and players regularly lobby to get calls changed. There were a couple of miserable calls earlier this year where I actually said, "That will be changed later." It should probably happen even more often than it does.

Beyond that, though, here's something I've said a hundred times the last couple of years: MLB should treat the official scorer as a legitimate piece of the gameday puzzle. Professionalize it. Don't leave it up to the team to hire some random former PR or newspaper person from the town. Hire 20 or 30 (or whatever) really good people and travel them around the way umpires do. No ties or connections to the different organizations. Rotating through the country (or at least regions) just to show that we're taking it a little more seriously. So again, I guess my main point is I blame the system more than I do the individual, which is the primary reason why I hesitate to call out someone by name.
Faaaaascinating. Okay, here are some thoughts from Broadcaster No. 2:
Why don't I name them? Basically because nobody cares or ever heard of most of these scorers anyway. I will usually mention the scorer's name in [our home city] because I know them, but even then I only do that when there's a controversial decision.
I explained to this broadcaster that we would learn the scorers' names if broadcasters said them on the air. He said he'd think about it.
Moving on, here's Broadcaster No. 3:
You're right in the sense that it is an odd broadcaster crutch. Typically we will name the scorer if the person is somewhat known. For example, Howie Karpin in New York or Bob Rosenberg in Chicago. The former Seattle GM Jack Zduriencik scores sometimes in Pittsburgh. Other than that, the only reason I can think of is that the person doing it is so unknown that naming them almost files under useless info. There are no identifying characteristics to an "official scorer" so the blanket title works well enough.

Frankly, I think we should identify the replay umps, too. We know which crew is working on replay for the week, so I don't see any reason why we shouldn't refer to them by name when a replay occurs.

Anyway, hope that makes some sense, and maybe I can do a better job naming the scorer in the future!
Totally agree regarding the replay umps — they should be identified as well.
Here's Broadcaster No. 4:
I do ID the scorer a fair amount. I think mainly it's laziness why scorers' names aren't mentioned a ton. And the name doesn't mean anything if people don't know who it is, I suppose. But it's a good point.
———
My point is simple: If the scorer is worth mentioning, he's also worth identifying. I'd love to see more broadcasters do that.
One final thought about scoring: It's often stated as a trusim that the scorer is always a "homer," basing his decisions on whatever will help the home team. But most scoring decisions are two-sided coins.
Take, for example, the situation I described at the outset of this blog entry — a difficult play for the shortstop. Let's say the batter was on the home team. If that play is scored a hit, it's good for a home player (the batter, whose offensive stats will go up), but it's also good for a road player (the shortstop, who won't be saddled with an error). If it's scored an error, that's bad for those same two players, but it's good for the pitcher, because the batter-runner now represents an unearned run. When you look at it that way, it's hard to find a scoring decision that's purely "homer"-based.
Okay, that's enough from me. Discuss!
• • • • •
• • • • •
Click to enlarge
Look who Gets It™: Who's that wearing our Naming Wrongs shirt for Archbold Stadium in Syracuse? None other than lifelong Syracuse resident Judy Laffer, whose first husband, the late John Seketa, played and coached for the Orangemen back in the day.
Judy's shirt was a gift from longtime Uni Watch reader/supporter Max Weintraub, who's good friends with her daughter (and received her permission for me to share this photo). Nice!
If you want to look as sharp as Judy, the Archbold shirt is here, and the full Naming Wrongs Shop is here.
• • • • •
• • • • •
Click to enlarge
Look who else Gets It™: People are starting to receive their Uni Watch gumball helmets! Reader Thomas Tell sent this photo showing that his Uni Watch helmet fits in nicely with his various Giants helmet. Granted, the sight of a Uni Watch item in such close proximity to a Yankees item is a bit nervous-making, but I'll let it slide this time.
Speaking of gumballs: I'll be discussing gumball helmets at 11:17am today on 96.9FM/740AM The Game in Orlando.
If you want to order your own Uni Watch gumball helmet, full details on that are available here (and remember, each one now comes with a free Uni Watch 20th-anniversary patch).
While we're at it, here's where you can get Uni Watch pennants, Uni Watch mini-helmets, our new Gold Circle cotton cap, and all the rest of our fine products. My thanks, as always, for your consideration.
• • • • •
• • • • •
The Ticker
By Paul

'Skins Watch: An Ohio middle school has decided to keep its "Warriors" team name but change its logo from a headdress-clad Native American to a shield. … An Oklahoma high school will wear new uniforms tomorrow that salute the school's ties to a local Native tribe (from Ryan Atkinson).

Baseball News: Did you know country singer Charley Pride played pro ball? Check him out in uniform (from Max Weintraub). … Unusual sight: Tigers OF Christin Stewart wears a double-flapped helmet with a C-flap (from Mike Engle). … 'Tis the season: Good article on the evolution of MLB champagne celebrations. … Great (but paywalled) article about the logistics of the Reds' 29 uni combos this season (from several readers). … Speaking of the Reds, the pattern mowed into their infield last night looked a bit like the Portland Trail Blazers' logo (from Kurt Rozek). … Okay, this is weird: The York Revolution's catcher — not sure of his name — went sleeveless and bare-armed last night (from Marc Brubaker).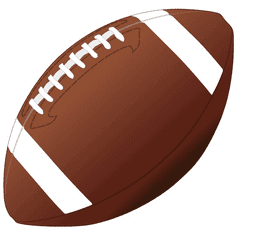 Football News: Not sure why they waited so long, but the Patriots have announced the three dates when they'll be wearing their Color Rash alternates. … Lots of info here on Wisconsin's and Northwestern's fauxback uniforms. The two schools will play each other this Saturday. … An East Cleveland youth rec league team was left without its uniforms when a player's mom's car was stolen with the team's uniforms in the car. … Love the massive "LSU" and "ND" end zone lettering from this 1971 game, hosted by LSU (from Griffin Smith). … Whiteout uni this week for Iowa State (from Chad Lehman).

Hockey News: You can now get suits and sports coats with NHL team logo linings. … Really, really good (but paywalled) article about the guy who's been the Sabres' equipment manager throughout the team's entire 50-year existence (from Chris Chmura). … New uniforms for the St. Bonaventure club team (from Ryan McKenna). … New uniforms for the USHL's Des Moines Buccaneers (from @trainFanForLife). … New uniforms for Michigan Tech (from Noah Lawrence). … The Hurricanes apparently have a locker with a "New Guy" nameplate (from Jerry Wolper). … Speaking of the 'Canes, G Anton Forsberg's mask is still rather Blackhawks-themed. … And speaking of goalies, Coyotes G Antti Raanta is planning a series of Arizona wildlife-themed masks this season. The first one honors the rattlesnake (from Wade Heidt). … Whoa, not sure I've ever seen this old shot of Penguins D Duane Rupp wearing blue skates! (Big thanks to Jerry Wolper.)

NBA News: A possible new Knicks jersey appears to have leaked. … Cross-listed from the baseball section: The pattern mowed into the Cincinnati Reds' infield grass last night looked a bit like the Trail Blazers' logo (from Kurt Rozek).

Soccer News: All of these are from Ed Zelaski: New shirt sponsor advertiser reportedly in the works for Nashville SC. … Looks like Celtic winger Jonny Hayes may have cut the collar off of his shirt. … Roma wore new NOB lettering last night as part of their ad agreement with tokidoki. … Widzew Łódź wore their white secondary shirt at home on Tuesday against Śląsk Wrocław in the Polish Cup.

Grab Bag: Why have a human being design a logo when you can get artificial intelligence to do it for you? (From James Gilbert.) … New logo for Paramount Animation. … New logo for 8K "ultra-HD" TVs. … Several thousand LAPD officers will be wearing "throwback" badges for the rest of the year in honor of the department's 150th anniversary (from Hugh McBride). … Oh, for fuck's sake: NASCAR now has ads on the entry and exit to pit road (from Alan Elwood). … Penn State women's volleyball fans were asked to remain silent until the team scored its ninth point in last night's game, as part of a promotion to raise awareness for International Week of the Deaf. The ninth point was chosen because one of the team's players, Jonni Parker, who wears No. 9, is hearing-impaired (from William Yurasko). … Those of you who are obsessed with branding may be interested in my friend Rob Walker's new article about how legacy brands — including my new employer, Sports Illustrated — are being acquired, instead of eliminated, by startups.
• • • • •
[adrotate group="2″]
• • • • •
Click to enlarge

What Paul did last night: Back in March I wrote an article about a Brooklyn guy who collects vintage police mug shots, and five years ago, over on Permanent Record, I wrote about a Scottish guy who collects old mug shots from a specific town in Pennsylvania. While I don't collect old mug shots myself, I'm definitely fascinated by them.
So I was excited to attend an event last night at the Manhattan art space apexart, where they're currently showing a mug shot exhibition. Last night's event featured a screening of the 2014 documentary Mugshot (the Scottish guy was featured in it), followed by a panel discussion with the filmmaker, the exhibition curator, and two people featured in the movie.
The movie was sooooo good. Touched on all the important issues — photography, portraiture, privacy, ethics, criminal justice, art, history, etc. Really good stuff. Here's the trailer:
Unfortunately, the full movie doesn't seem to be available online anywhere, at least not that I can locate. Worth seeking out if you can find it!