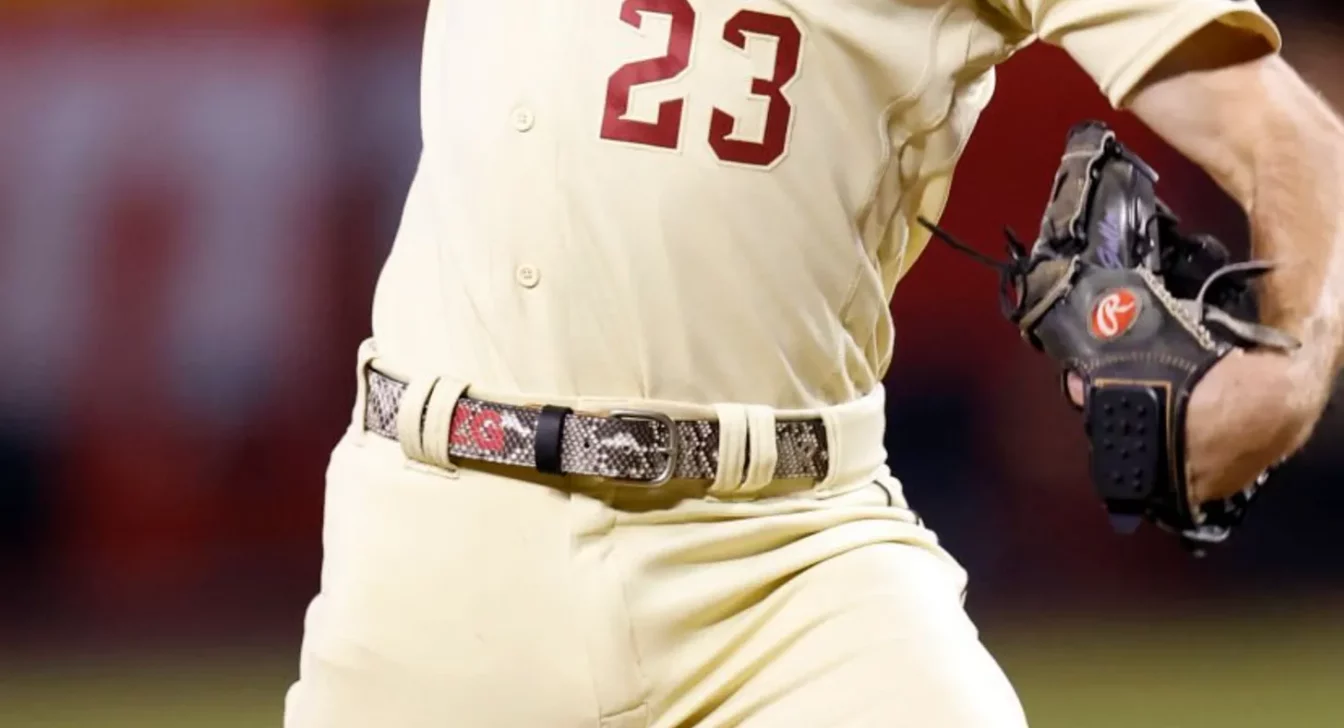 Paul here. August is almost over, which means I'll be returning to the blog in a few days. But for today: You know how so many MLB players today wear belts with crazy patterns, or non-matching colors, or with their uni number, or with their initials, or with a shiny finish? Almost all of those belts are made by one company, and my Uni Watch Premium article this week is an interview with that company's sales/marketing director. Whether you like the new belts or hate them, I think you'll find it really interesting (as I did) to learn how this trend developed.
You can access the first part of the article here. In order to read the entire thing, you'll need to become a paying subscriber to my Substack, which will also get you access to my complete Substack archives.
Also: Subscribing now means you will get my annual Uni Watch NFL Season Preview, which will be published next Tuesday. As you know, it's been a very uni-active offseason, so this year's NFL Preview is a doozy!
I'll return to the blog on a full-time basis on Friday. See you then.