The Pirates aren't due to unveil their City Connect uniform for another two weeks, but we got a hint last month via a T-shirt leak. In case you've forgotten what that looked like, here are the T-shirt pics:
Looks like we may have a dreaded "retail leak" of another piece of the Pirates City Connect uniform. 😬

Wouldn't say the jersey being gold is a foregone conclusion. In comparison to other, already released team shirts in this style, secondary color options are also being… pic.twitter.com/NzsYom0z4e

— Pittsburgh Clothing Company (@PGHClothingCo) May 1, 2023
It appears that the "PGH" T-shirt is indeed based on the team's City Connect jersey, because a source has just provided me with a photo showing Pirates shortstop Oneil Cruz and a teammate apparently taking part in a photo shoot to promote the CC uni. Take a look: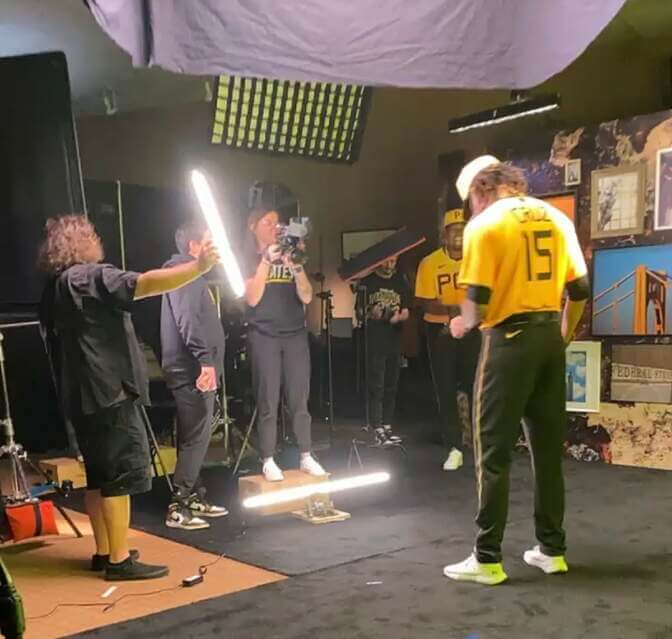 The front and back of the jersey appear to match up with what we saw on the T-shirt. The yellow jersey will apparently be worn with black pants (a real CC specialty) and a yellow cap with a black brim.
My source did not take the photo but knows the person who did.
This will be the final CC uniform to be released this season. It's currently scheduled to be unveiled on June 22, and to make its on-field debut on June 27.