The Pirates are scheduled to release their City Connect uniform on June 22, but we now have another leak — the fourth one related to this uniform so far.
The cap shown at the top of this page is currently available for sale on a Mexican retail website, which is listing it as Pittsburgh's City Connect cap. It's an adjustable, not an authentic, but there are two things to suggest that the basic design is legitimate.
First, if we zoom in on the cap fabric, we can see this pattern: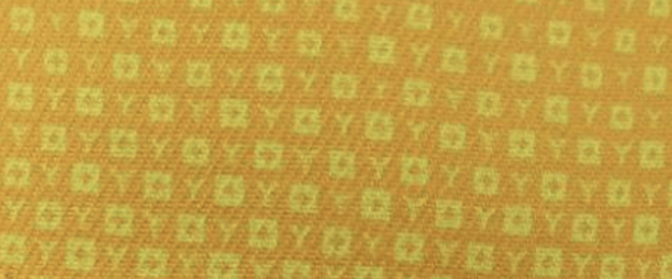 I don't know what that design is supposed to signify, but I do know that it matches the pattern that appeared on an earlier leak of the team's City Connect socks: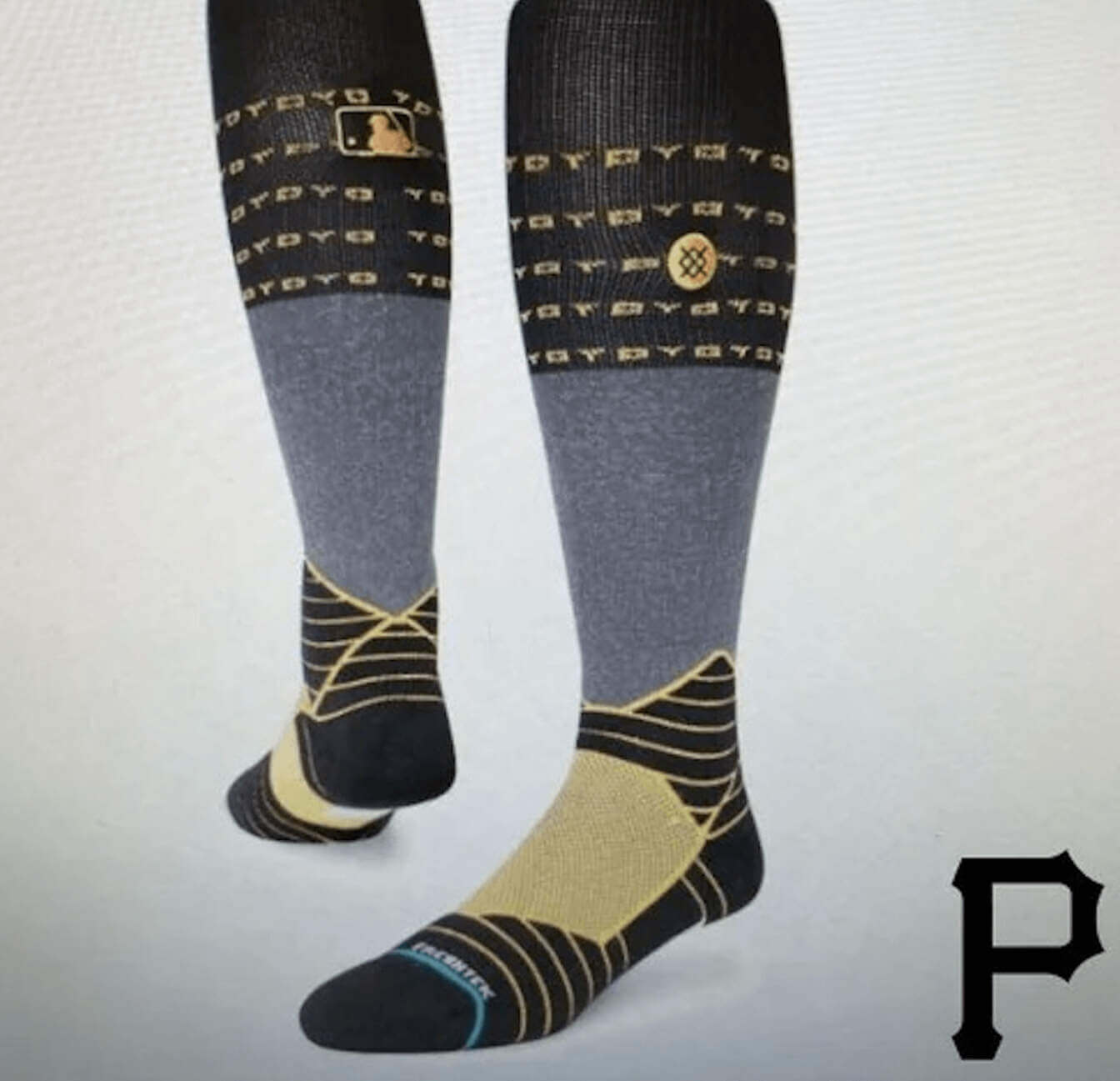 In addition, the cap's yellow crown and black brim match what we saw in last week's leak of a photo from the Pirates' City Connect photo shoot: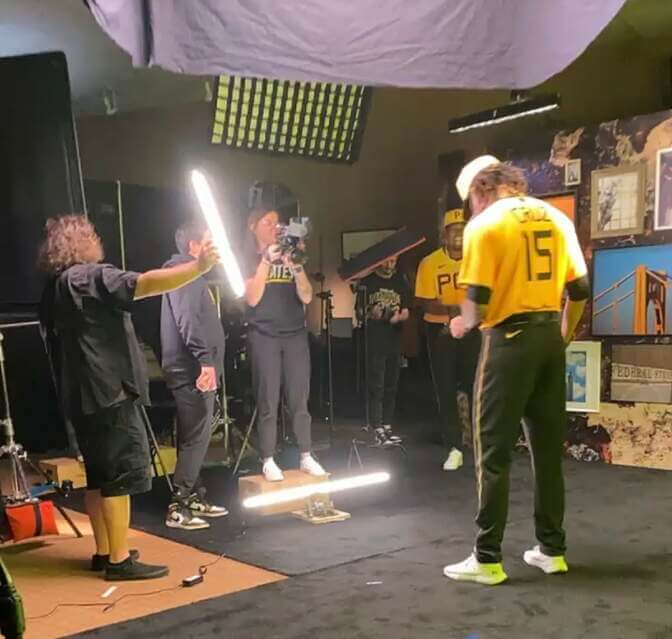 All of this leads me to believe that the cap shown on the Mexican website is indeed the cap that the Pirates will be wearing as part of their CC uni. We'll find out for sure next week.
(My thanks to Kyle Sasala for bringing this one to my attention.)