As I reported on Wednesday, a photo taken from outside the Timberwolves' arena seemed to indicate that they had a throwback uniform in the works. That has now been confirmed, as the team has unveiled a throwback version of their inaugural uniform design, which they originally wore from their 1989 inception through 1996. It will be added to their uni rotation this year as part of the team's 35th-season celebration.
The full uniform is shown above. Here are some additional views:
Man, that green really pops, no?
If you compare the throwback to the original, it appears that they've reduced the size of the letters and numbers: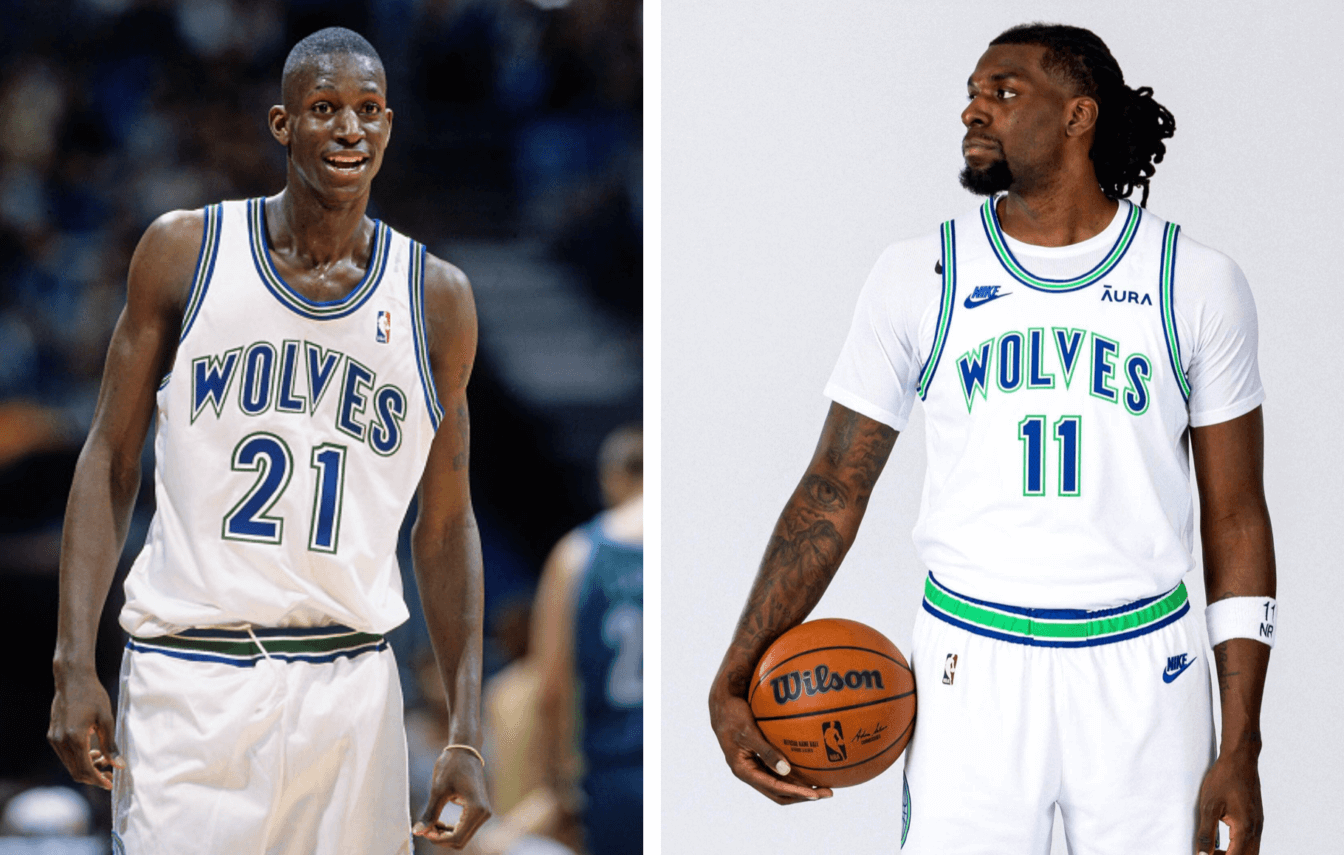 Also of note: Not many NBA teams have used a captain's "C," but the Timberwolves did so during this period, as seen here on Christian Laettner: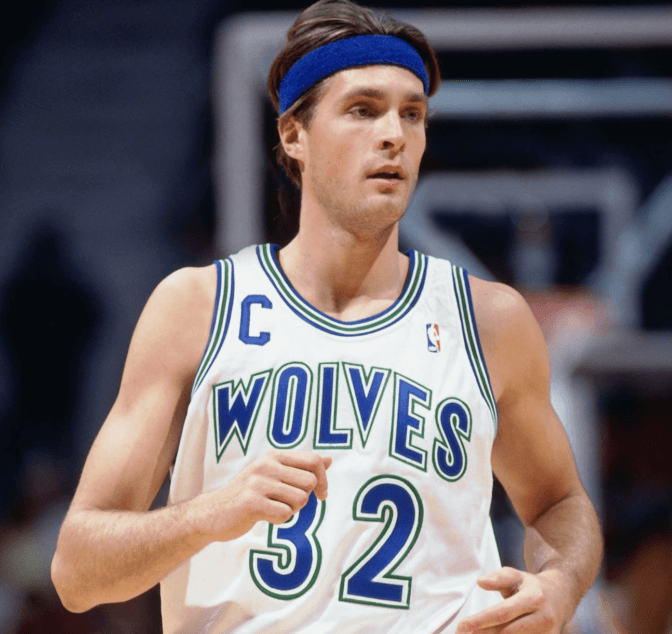 It would be fun to see the team do that with the throwbacks, although the maker's mark and jersey ad might not leave enough space for it.
This uniform will debut when the Wolves host the Pelicans on Nov. 8 — the anniversary of the team's first home game in 1989. After that, the press release says the uniform will be worn two dozen more times, for a total of 25 throwback games (which is a lot for a throwback!) — 11 at home and 14 on the road. Here are the dates:
Home games include Nov. 8 vs. the Pelicans, Dec. 16 vs. Indiana, Dec. 30 vs. the Los Angeles Lakers, Jan. 3 vs. New Orleans, Jan. 18 vs. Memphis, Feb. 23 vs. Milwaukee, Feb. 24 vs. Brooklyn, March 3 vs. the LA Clippers, March 19 vs. Denver, March 31 vs. Chicago, and April 14 vs. Phoenix.
Road games include Nov. 12 at Golden State, Nov. 15 at Phoenix, Nov. 18 at New Orleans, Dec. 2 at Charlotte, Dec. 18 at Miami, Dec. 20 at Philadelphia, Jan. 25 at Brooklyn, Jan. 27 at San Antonio, Jan. 29 at Oklahoma City, Feb. 8 at Milwaukee, Feb. 12 at the LA Clippers, March 7 at Indiana, March 12 at the LA Clippers, and March 29 at Denver.
The uniform will also have a matching throwback floor design, featuring the team's original logo at center court: