Are the Minnesota Timberwolves planning a throwback version of their 1989-1996 white uniform (shown above)?
Sure seems that way, judging by a photo taken from outside the team's arena by a local fan. Take a look:
AAAAAHHHHHHHHHHHHHHHHHHH pic.twitter.com/alTLzk9Io7

— Jalen Hurts #1 fan (@XoneNoYuuutsu) September 20, 2023
It's a little hard to see, so let's zoom in for a closer look at the pertinent part of the photo: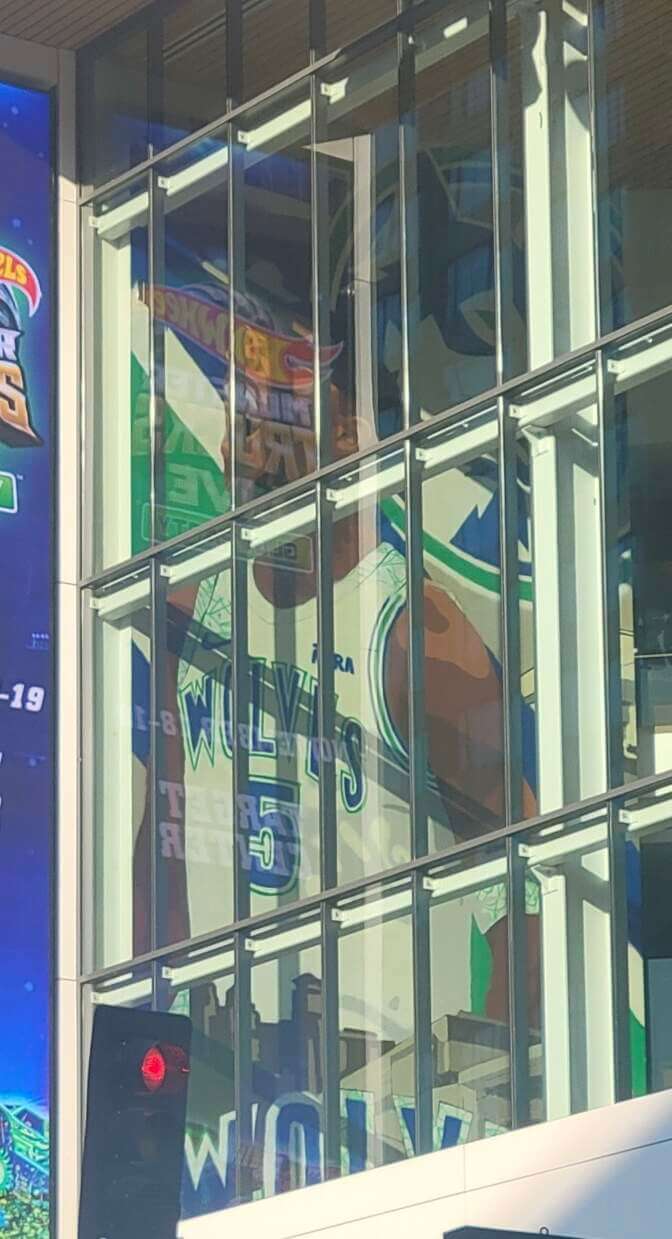 As you can see, it appears to be a mural showing Timberwolves forward Kyle Anderson wearing the team's 1989-96 white uni design, but with the team's current jersey advertisement and a Nike maker's mark. (Update: As several people have pointed out to me, the player depicted in the mural is probably guard Anthony Edwards, who's swapping uni numbers with Anderson this season.)
The new throwback, assuming that's what it is, would join the team's new City uniform as part of this year's Timberwolves wardrobe.
(My thanks to Dan Bodurtha for bringing this one to my attention.)