When the NFL season kicks off tonight, some players will be wearing a new patch. That's because the NFL yesterday announced a new uni-related program called NFL PREM1ERE, which calls for any rookie suiting up for his first NFL game to wear a jersey patch like the one shown above. Although the league's press release does not specify where the patch will be positioned, I have confirmed that it will be worn on the chest.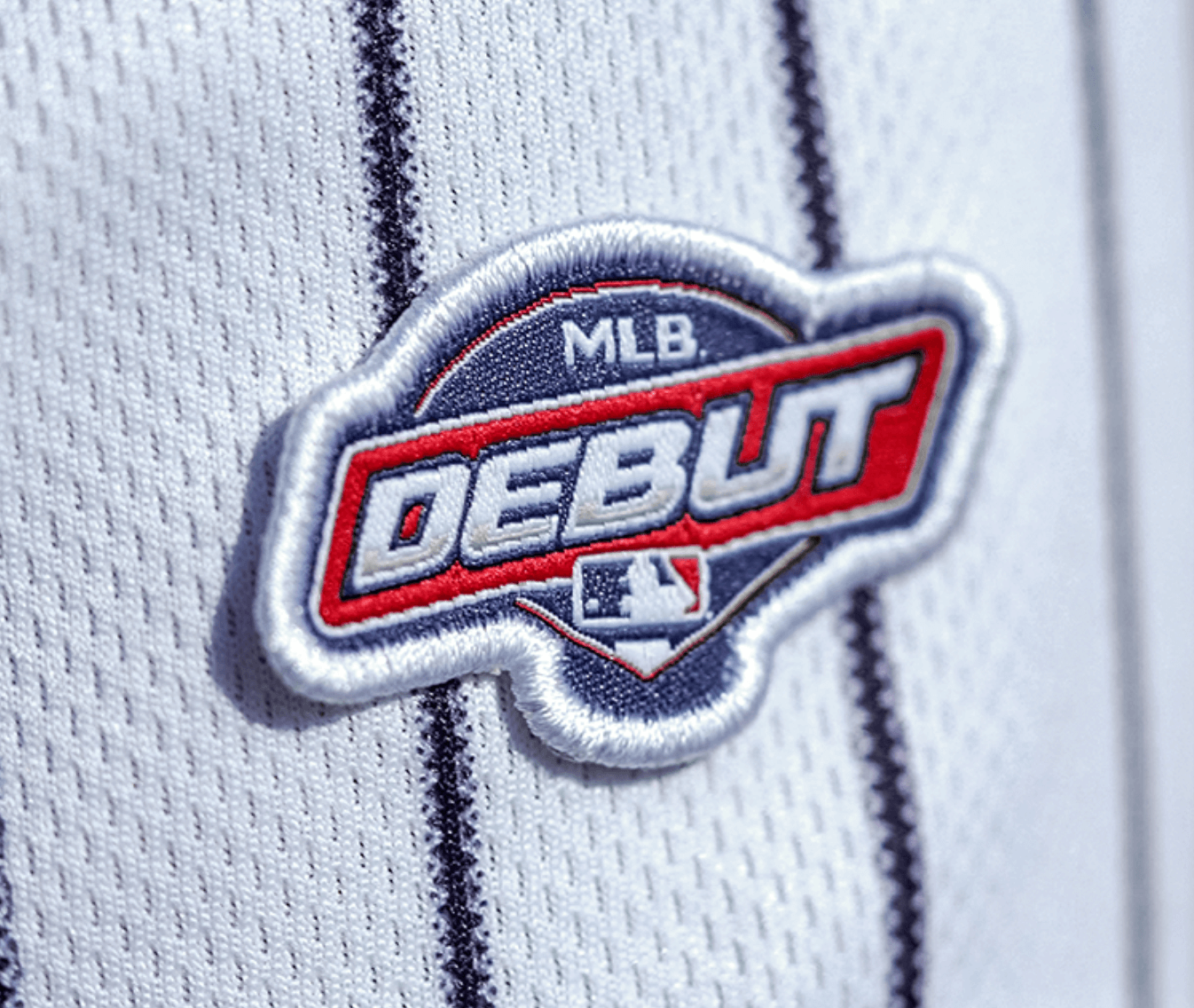 Obviously, this program is very similar to, and was probably copycatted from inspired by, the MLB debut patches that big league rookies have been wearing this season (I can just imagine the meeting where the NFL people were saying, "Okay, what's another word for 'debut'?"). But there are two important differences:
The MLB debut patch isn't removed from the player's jersey until after he appears in a game. So if a kid is called up and sits on the bench for a few games, he keeps wearing the patch until he actually makes his on-field debut. If he's sent back down to the minors without having appeared in a game, he'll wear the patch again the next time he's called up. By contrast, the NFL patch will be worn for just one game — the first time the rookie suits up. Whether he scores four touchdowns or just stands on the sideline all game long, he will not wear the patch again after his first game on the active roster.
As you may recall, MLB used the debut patches as a licensing/merch vehicle, with the patches being turned into "1 of 1" Topps relics. By contrast, the NFL will simply let the rookies keep their patch-clad jerseys after that first game — a nice memento of their first time suiting up as a pro.
Honestly, I think all these patches are pretty silly, but I give the NFL credit for not turning this into a licensing tail/dog situation. Much like the NFL's status as the last ad-free uni holdout among the Big Four, the way they're handling this new patch shows that they're actually less despicable than the other leagues, at least on some levels.
We'll get our first look at the patch-clad jerseys tonight. Do you think the NHL and/or NBA will announce something similar when their seasons start next month?
Meanwhile: I've added this news, along with some other late-breaking developments, to the NFL Season Preview, which is now approaching 7,000 words and is by far the most comprehensive guide to this season's uni-related news. I hope you'll check it out before watching tonight's game!