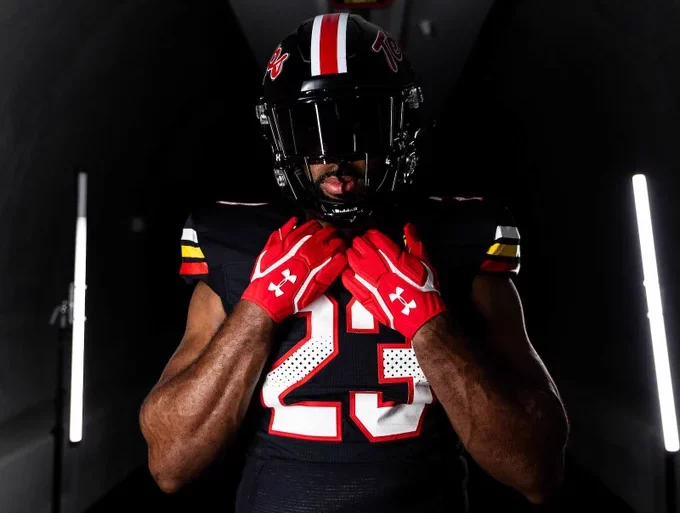 After unveiling a new black helmet yesterday, the University of Maryland today added a new all-black uniform, confirming my earlier suspicions. In addition, we got our first full looks at the new helmet, which we can now see has a white/red/white stripe down the center (which I had also noted would likely be the case in the earlier unveiling).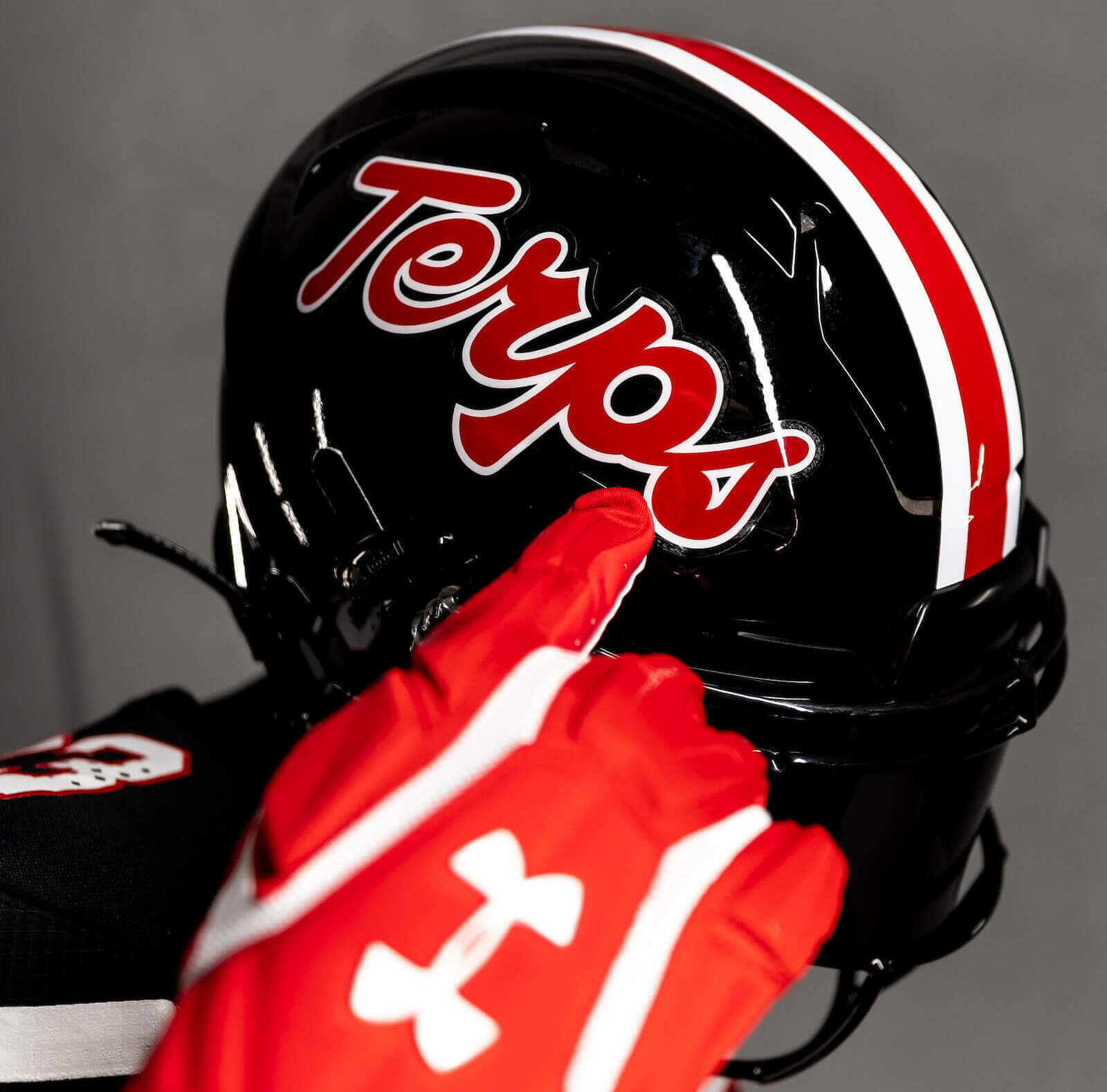 The new uniform follows earlier reporting that the Terps were returning to the "Terps Script" uniform they had worn from 2001-2010. The new black helmet and uniform are also in that throwback style.
Here's the hype video the team posted earlier today:
⚫️ So Beautiful ⚫️#TBIA pic.twitter.com/o0v86VPWj2

— Maryland Football (@TerpsFootball) August 22, 2023
The new black helmet will be paired with the new black uniform.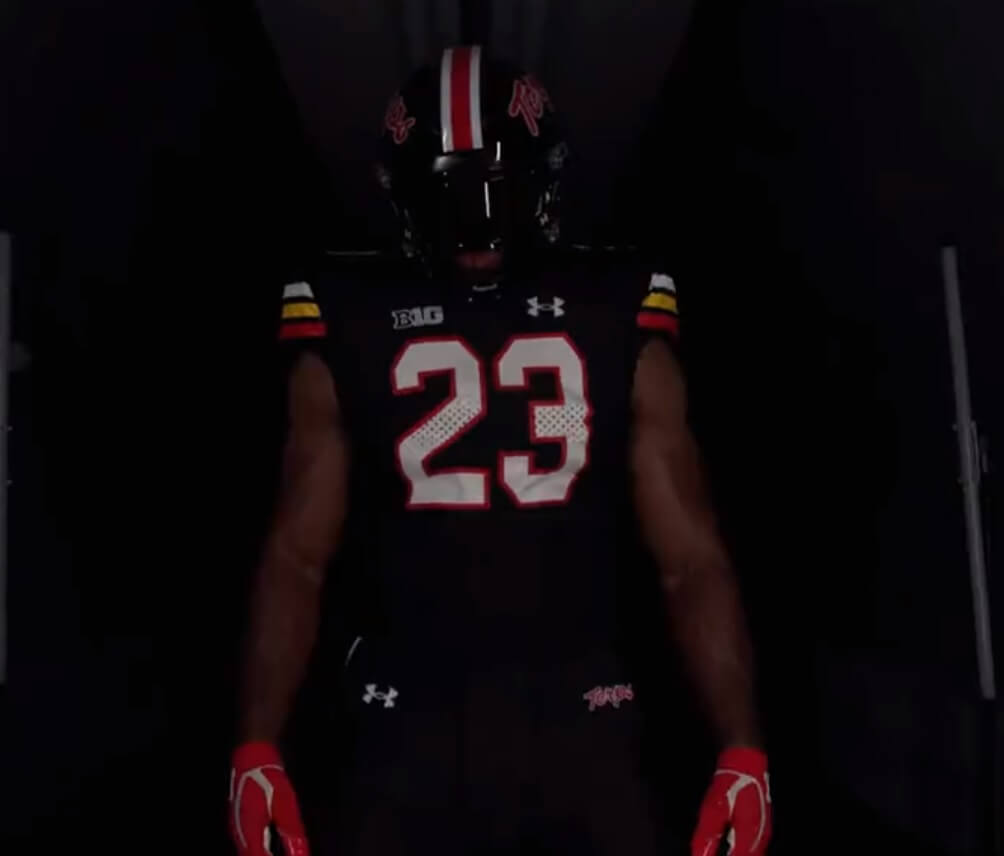 Like its red and white counterparts, the jersey features three stripes containing three of the school's four official colors: red, gold, black and white. On the black jersey, the striping pattern is white/gold/red, separated by black stripes, on the sleeve caps.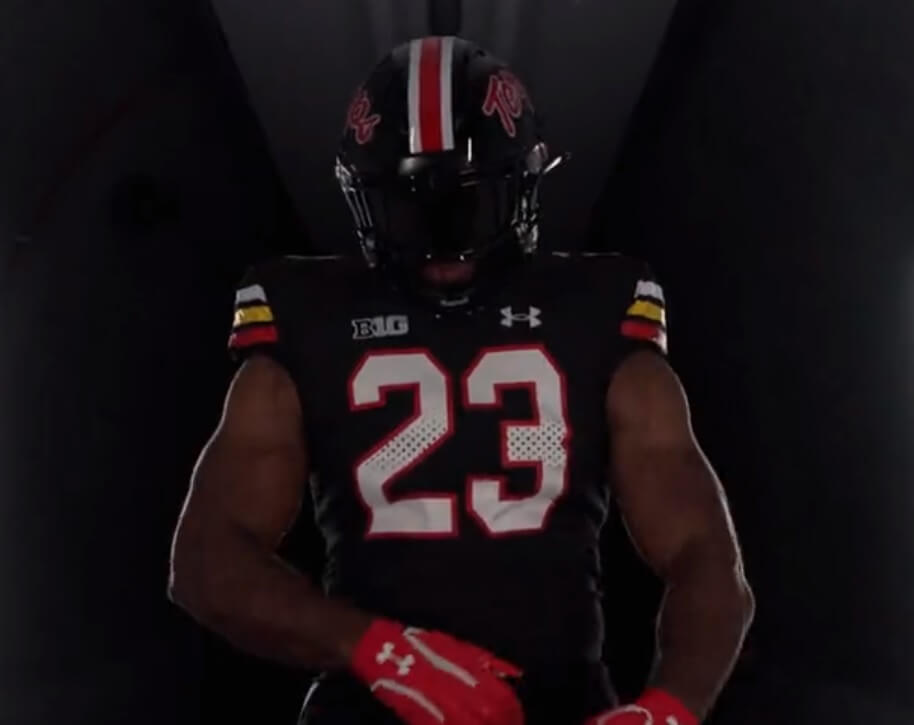 And like the white and red jerseys, the numbers on the new jersey feature a faux perforation pattern, mimicing the style of the old-school mesh jerseys worn in the past. Numbers on the black jersey are white, outlined in red.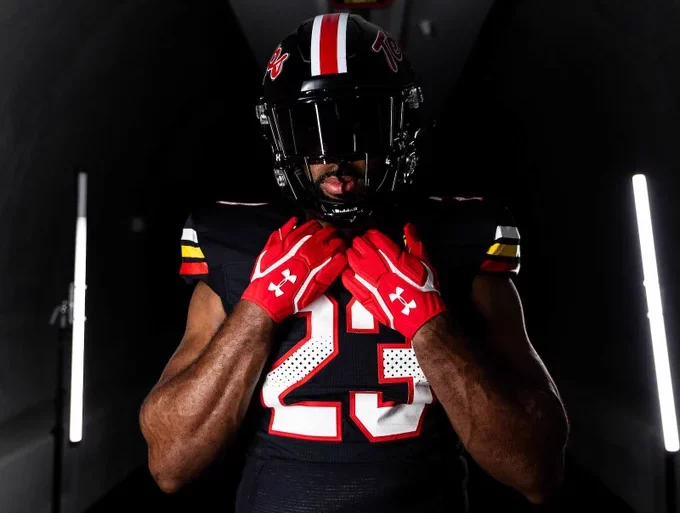 Here's a closer view.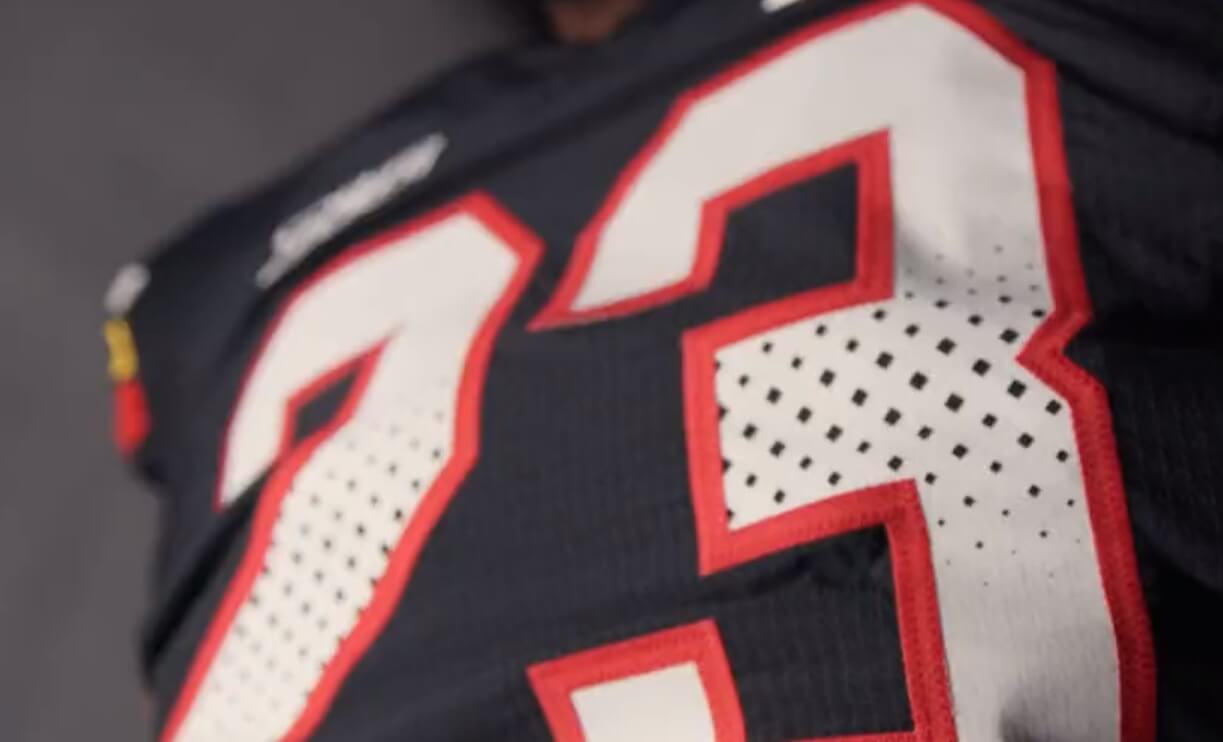 Although we never got a really good look at the pants in the hype video, we do see there is a white/red/white stripe down the sides, the same stripe found on the helmet.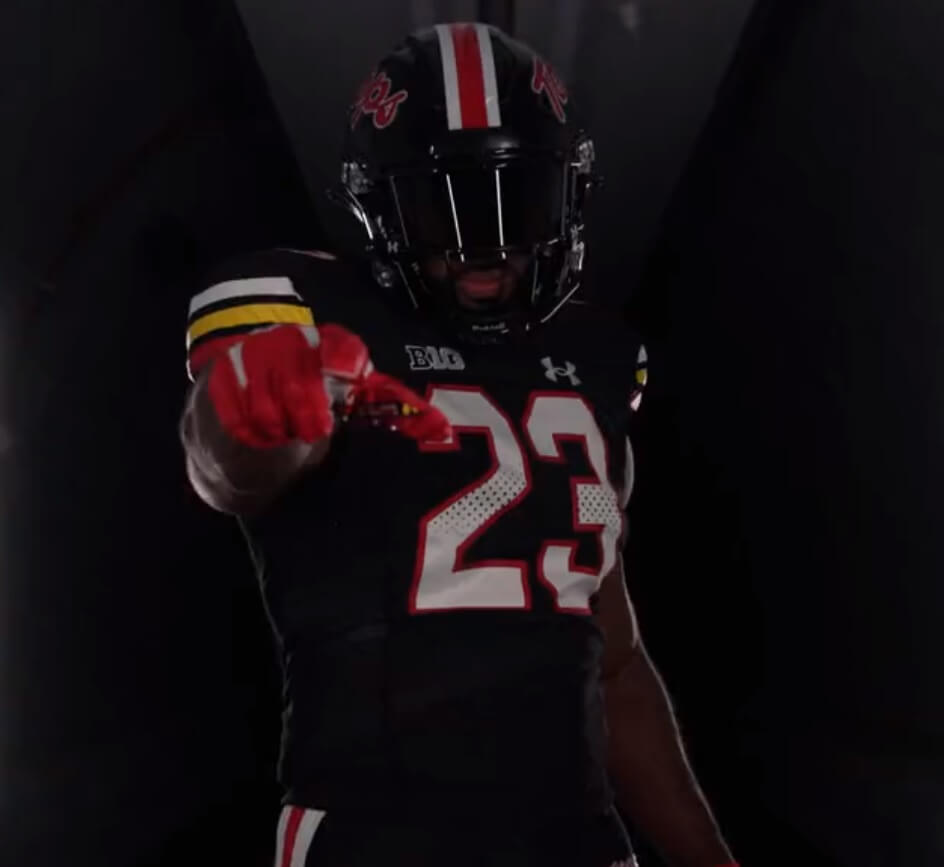 The pants will also have "Terps" in red script (the same as on the helmet) on the left front hip.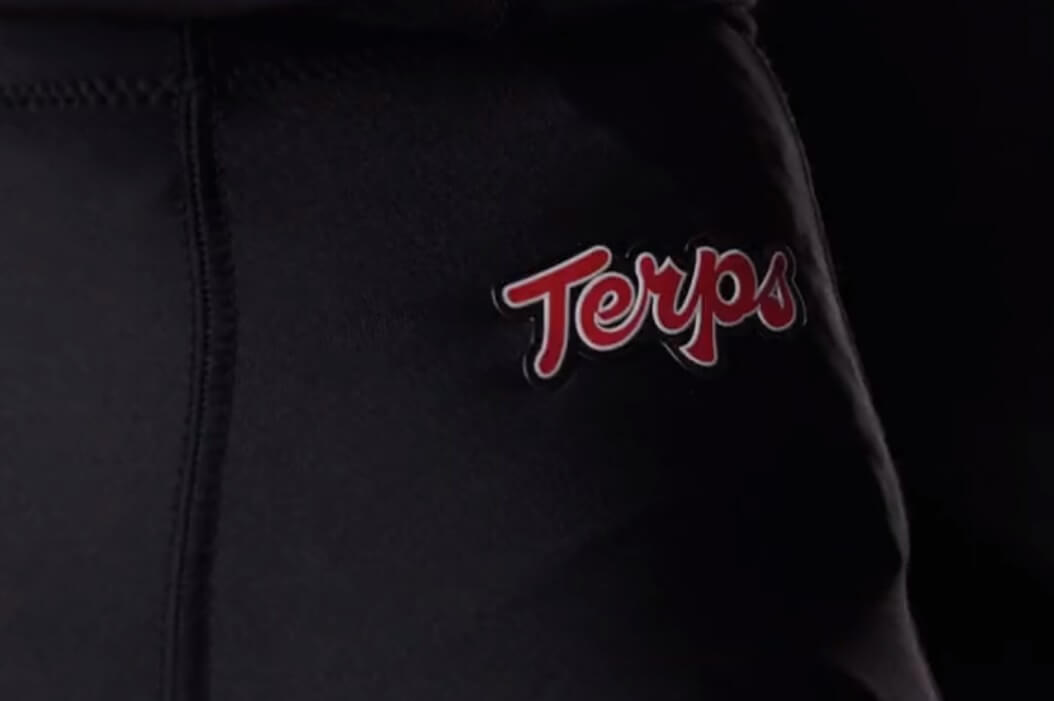 The Terps will debut this new uniform in a nationally televised game (FS1) in Week 3 (against Virginia, on a Friday evening at 7:00 pm ET).