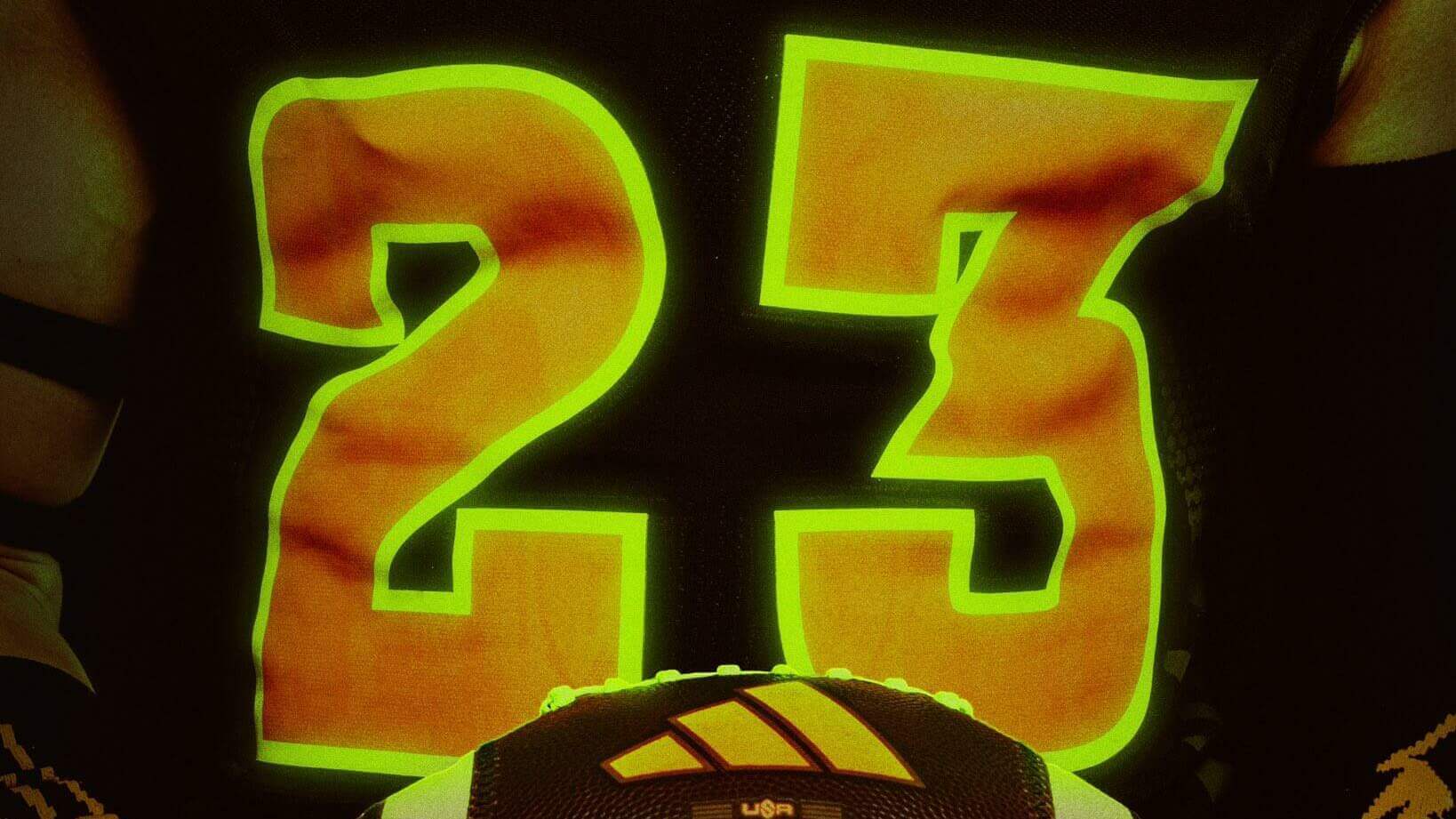 A short while ago the Arizona Sun Devils dropped what they're calling the "Ghost Story" uniform on social media. So far, just four partial looks at the full uniform exist.
At first glance, the front of the jersey shows it's black with gold numbers outlined in white.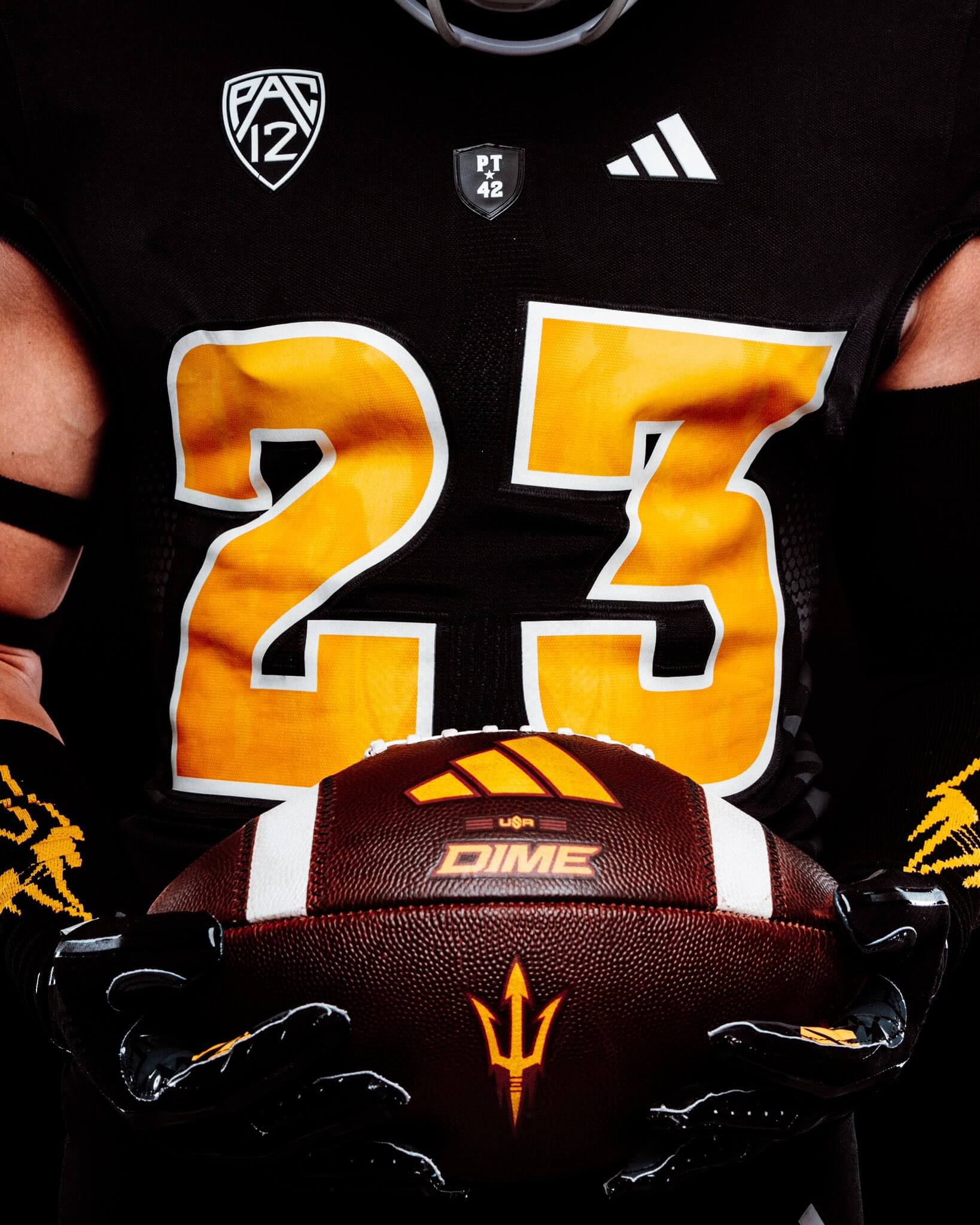 However, in the second shot (presumably in black light, or some similar lighting), the white outlines appear to glow a bright greenish-yellow (note too the PAC-12 logo and makers mark are also aglow):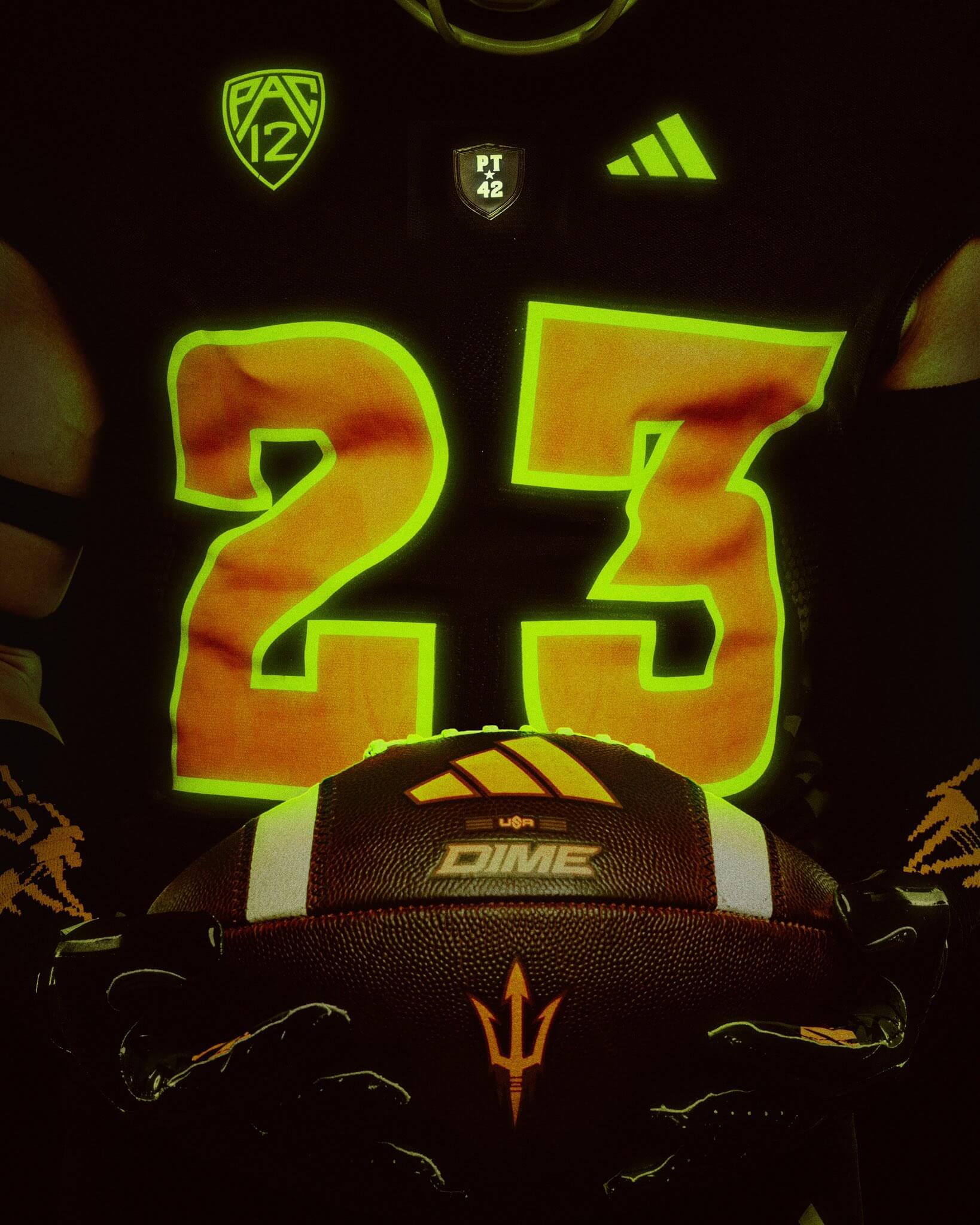 There is also a partial view of the side of the jersey, which is a wide side panel depicting a gray image of the state flag.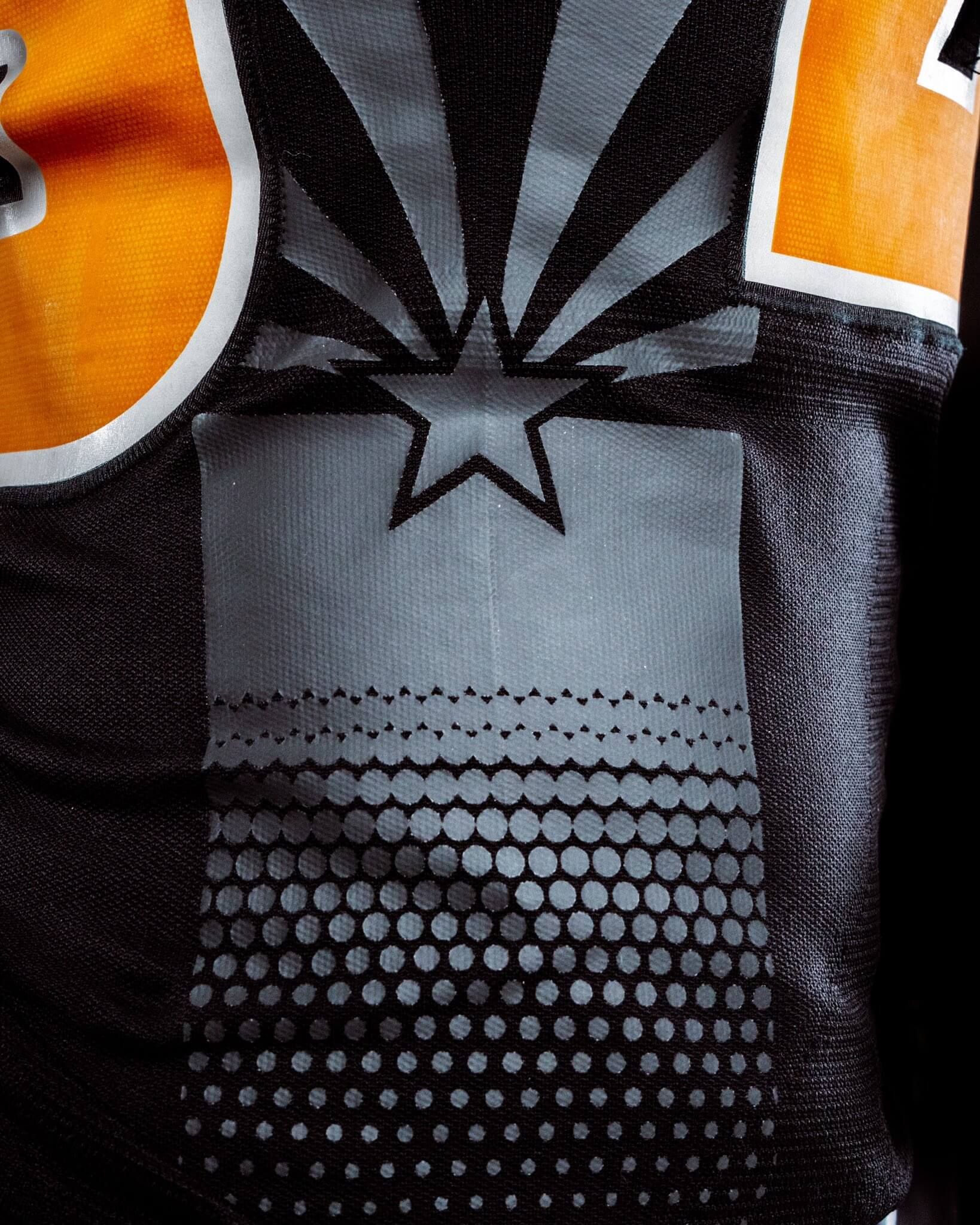 Finally, there is a shot of the pants, which will also be black, and will feature the "pitchfork" logo in gold down the side.
The team notes they will wear the "ghost story" uniform on October 7, against Colorado.
Looking at the Sun Devils' schedule, that will be ASU's "Sun Devil Hall of Fame" game, and the time has as yet not been determined. If the outlines on these jerseys are truly fluorescent or phosphorescent (giving them the glow-in-the-dark property shown in the second image), they would likely be better suited for a night game. The outlines don't appear to have reflective properties.
It's an interesting uniform choice, considering the date. The Sun Devils have a home game on October 28, which is much closer to Hallowe'en, and would be the ideal time to wear an alternate like this. However, note that October 28th is also Homecoming, so the Devils will probably be wearing maroon and gold for that one.
The school store already has these jerseys for sale, although no mention is made of that jersey having any special phosphorescent or glow-in-the-dark properties.
I wonder how these will end up looking on the field — and if there will be any noticeable GITD affect. My guess is the team will "charge" the uniforms up in the locker room. If the white outlines on the jersey are indeed phosphorescent, the mechanism for producing light is similar to that of fluorescent paint, but the emission of visible light persists for some time after it has been exposed to light. It becomes "charged" by the light. Then they'll dash onto the a darkened field (assuming the game is played after sunset) with the numbers glowing. Once the lights are on, they'll probably look just like any other alternate jersey.