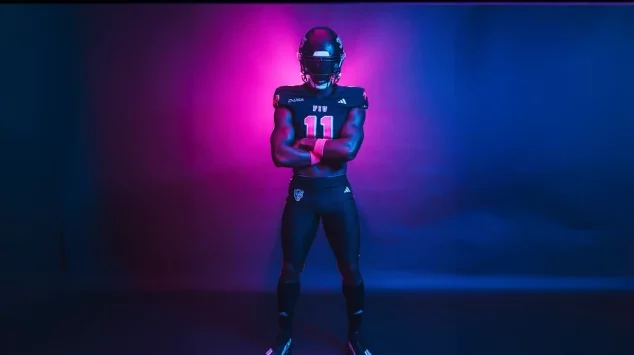 Florida University, located in Miami, last night unveiled an all-black alternate uniform, adorned with bright pink and baby blue accoutrements (numbers, wordmark, striping, etc.), which they are affectionately referring to as their "Miami Vice" look.
Let's take a look at the uniforms and then we'll get into the details, starting with the obligatory "hype" video.
For the 305. Welcome to #ViceU

Oct. 11 / 7:30pm / ESPN2 pic.twitter.com/DkGxz1ZGz4

— FIU Football (@FIUFootball) August 10, 2023
The video features wide receiver Dean Patterson driving a Lamborghini down a Florida highway, with Phil Collins' In The Air Tonight as background music — an obvious evocation of one of the television show's video montages.
The video does a good job of showing the full uniform (including the back). Let's look at some photos: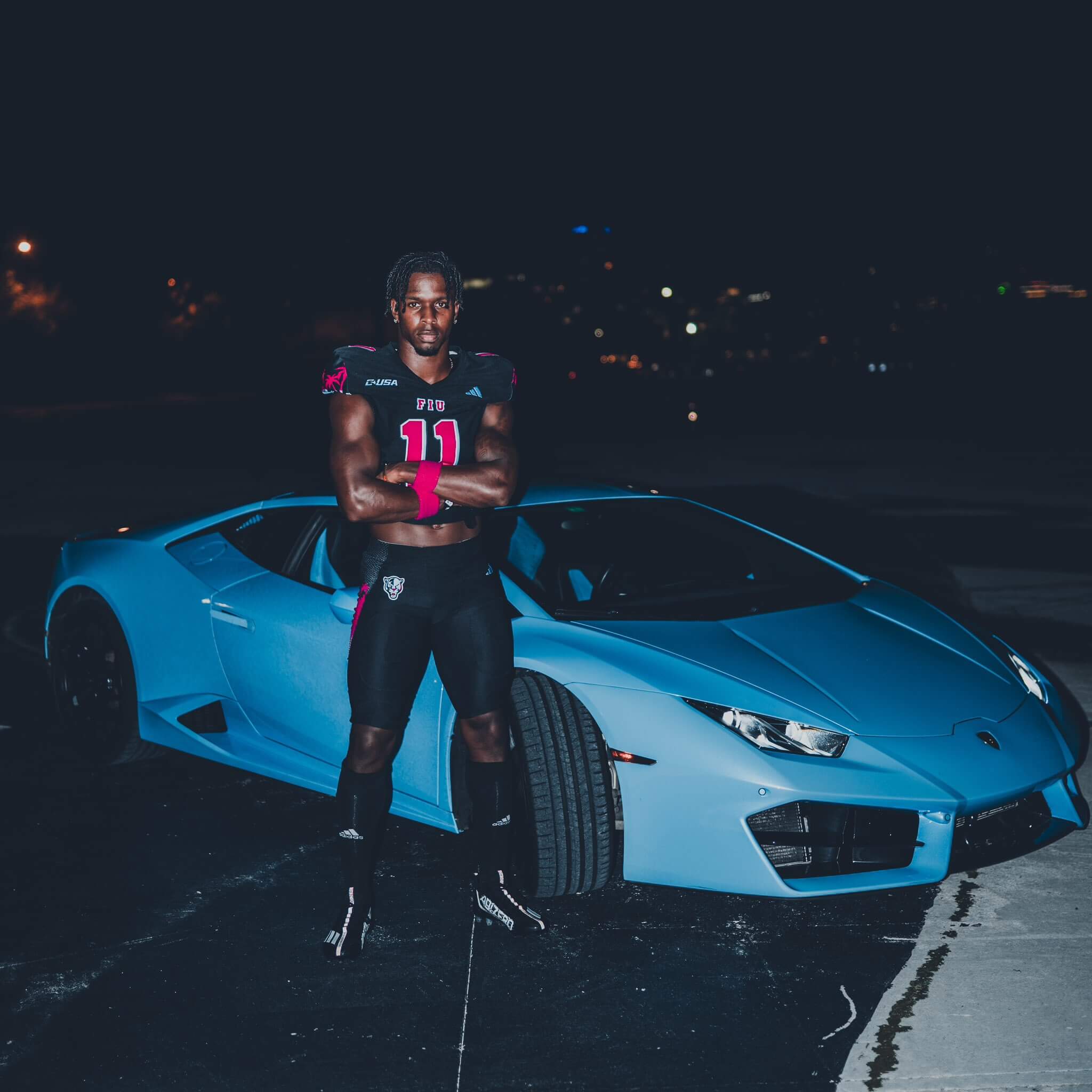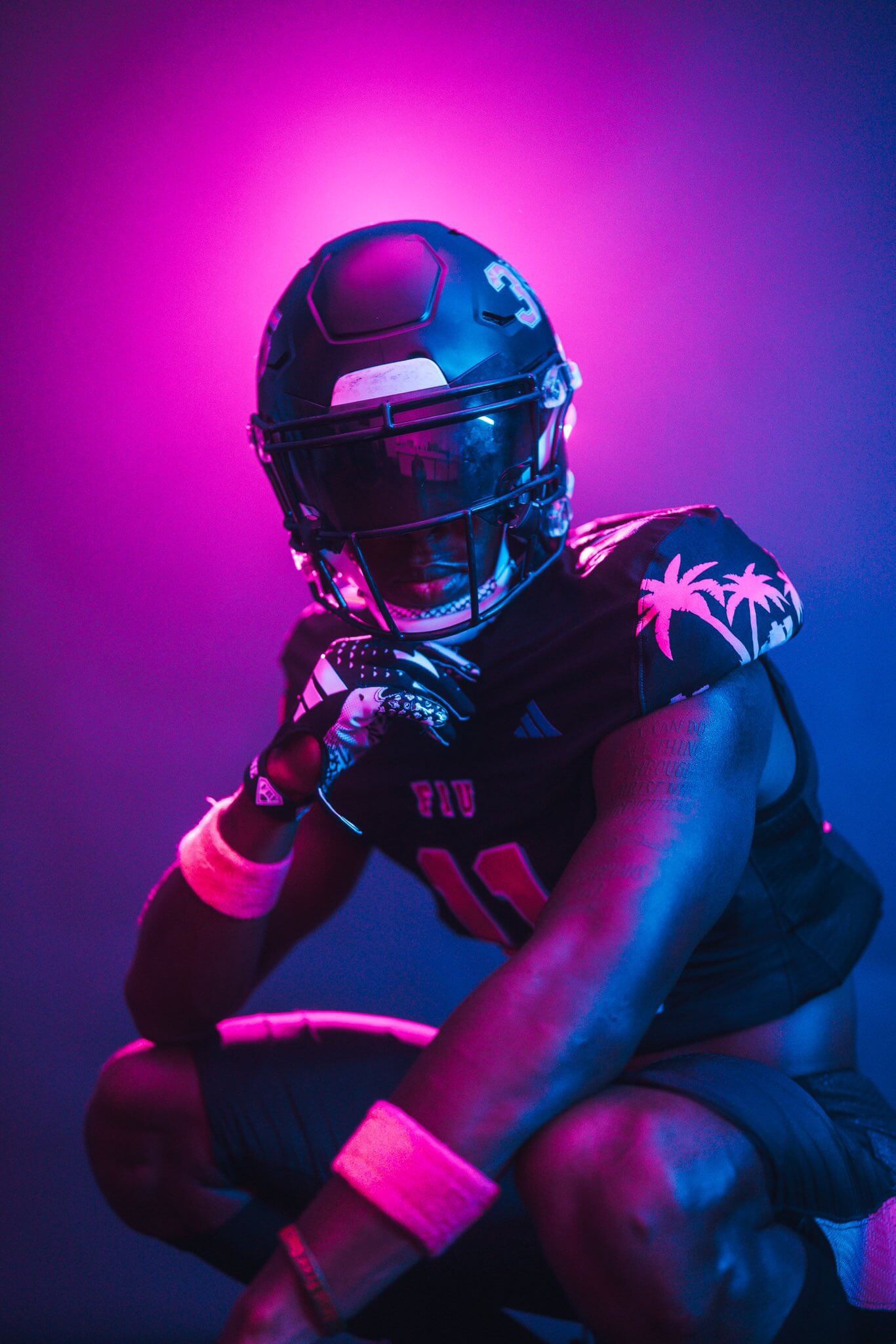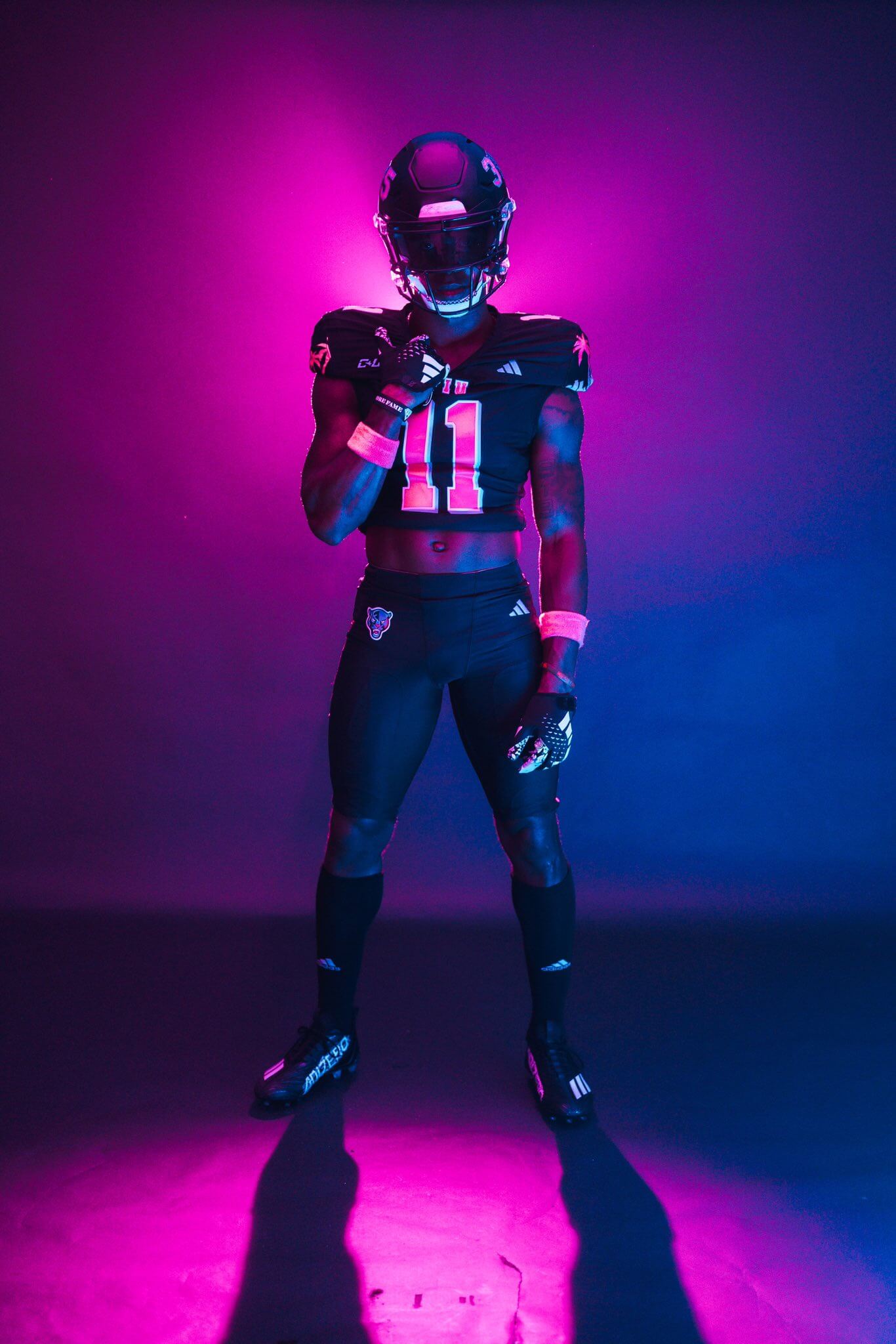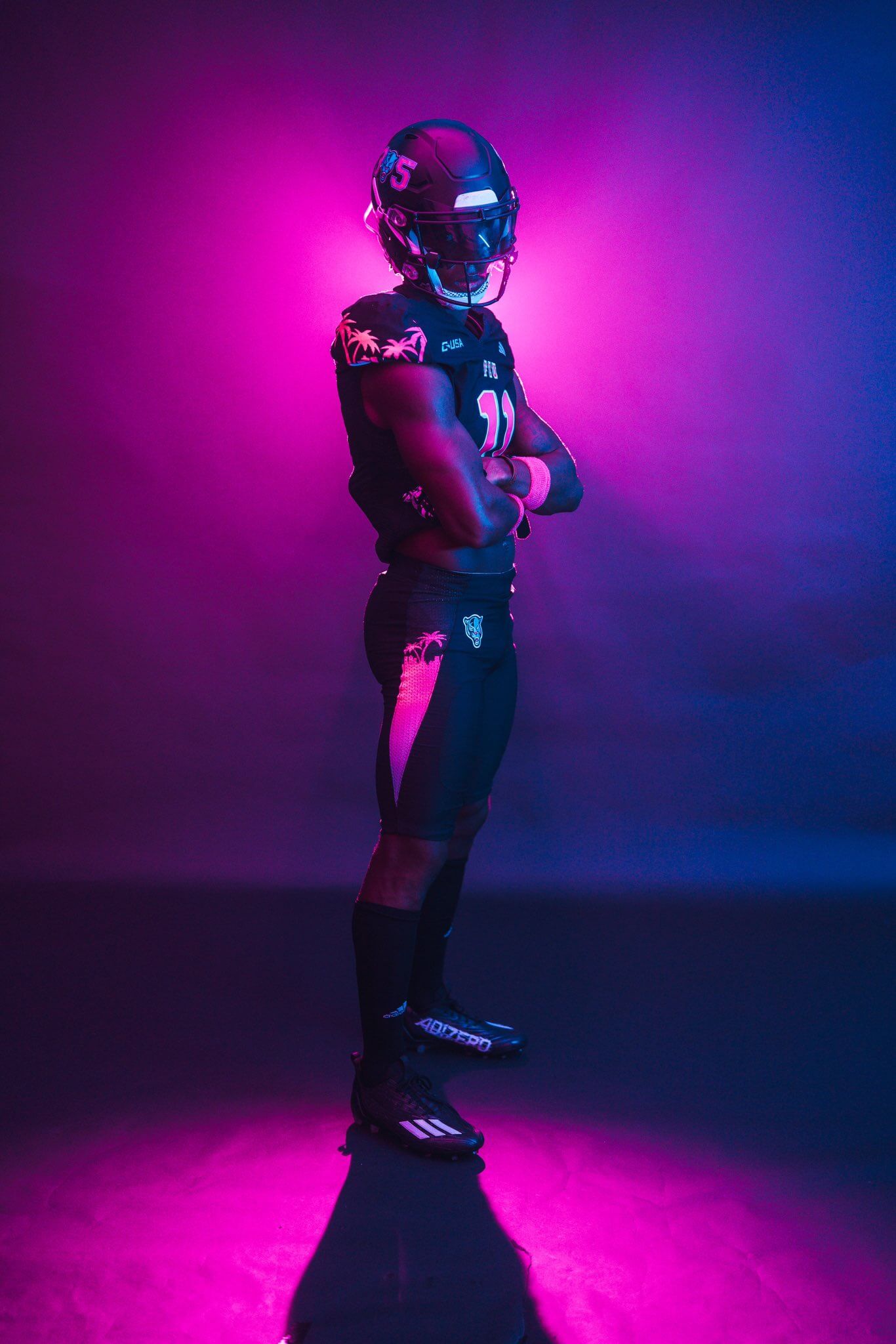 I'm not one for storytelling, but to FIU's credit, they actually did just that in a most Vice-like way, covering the details thusly: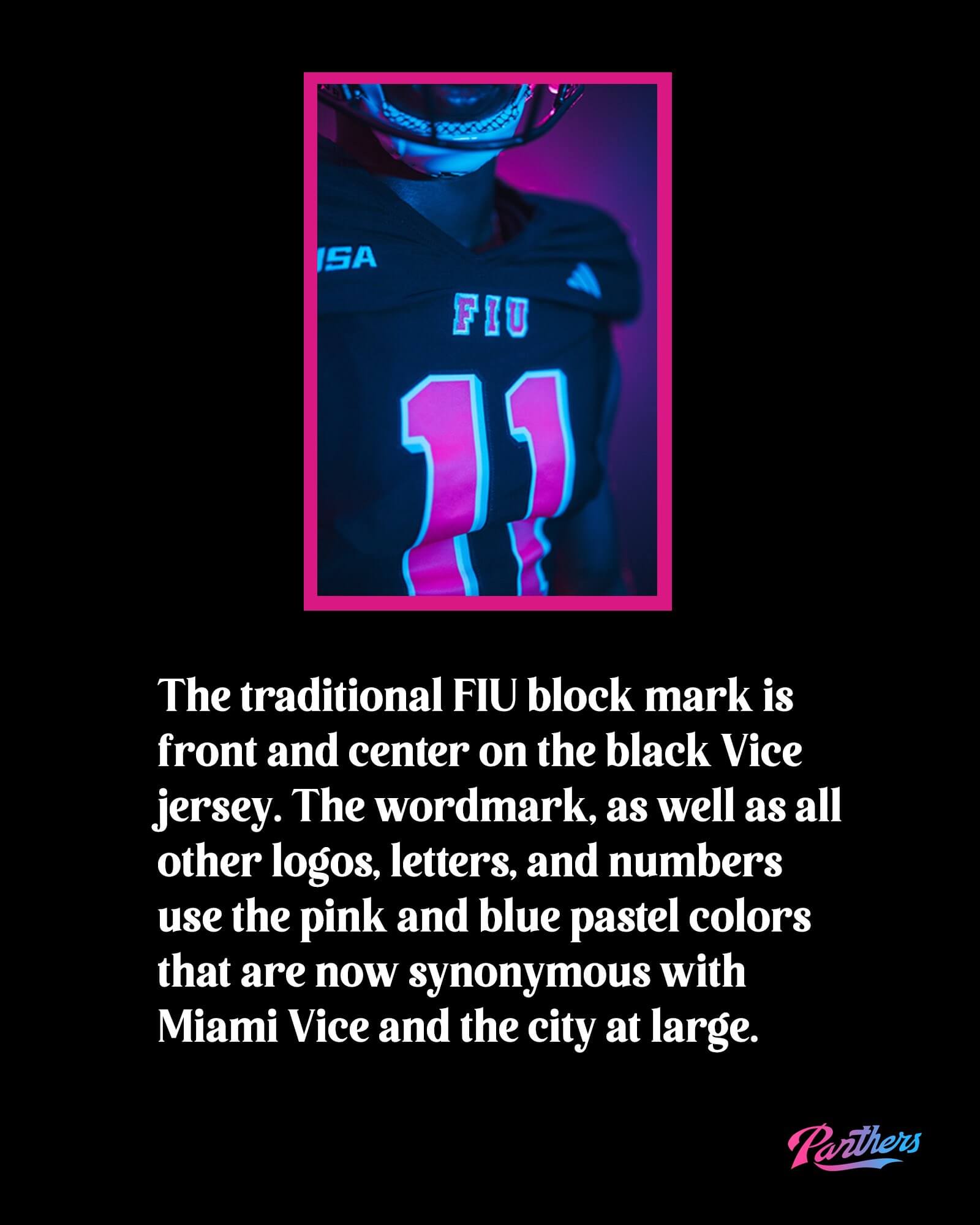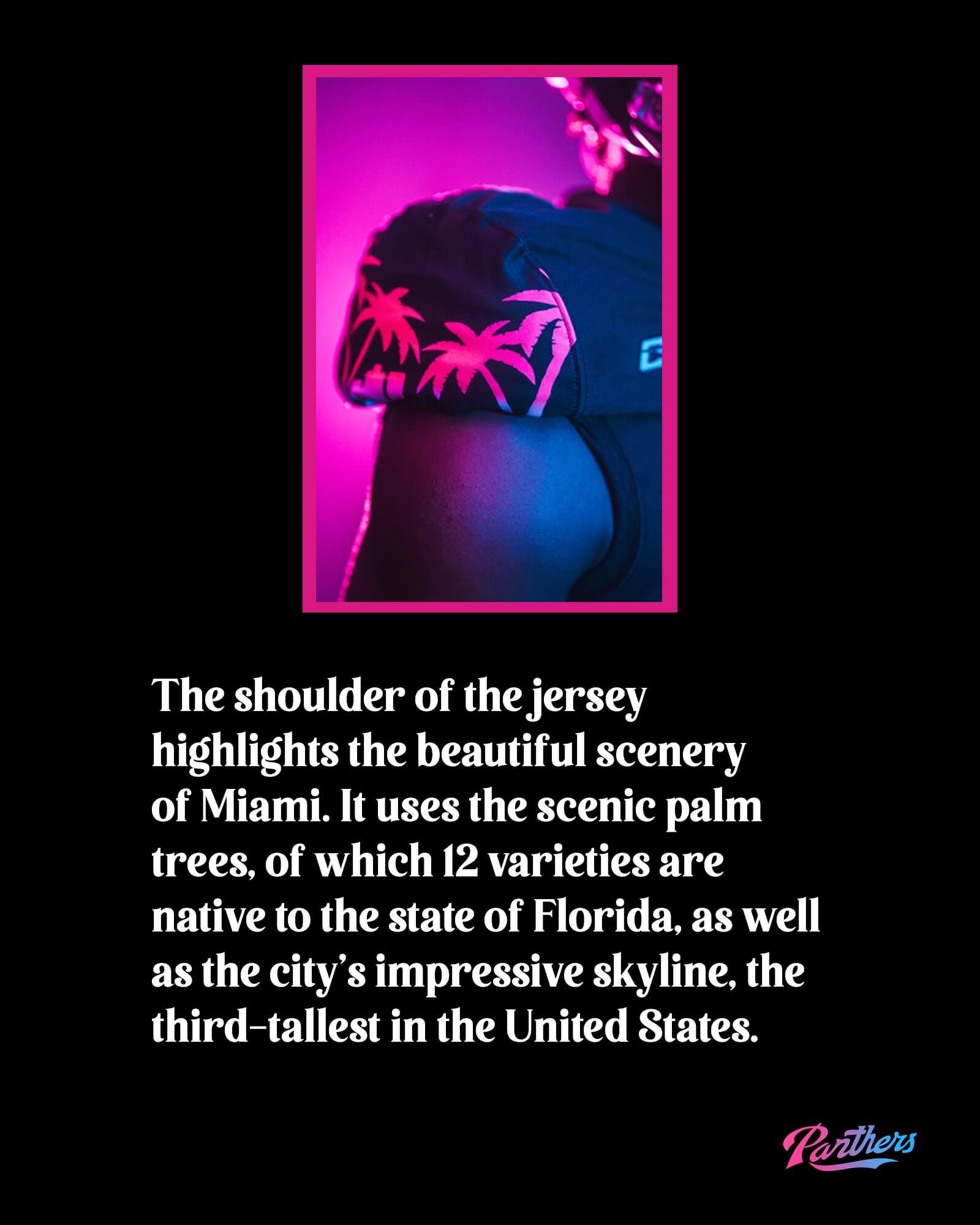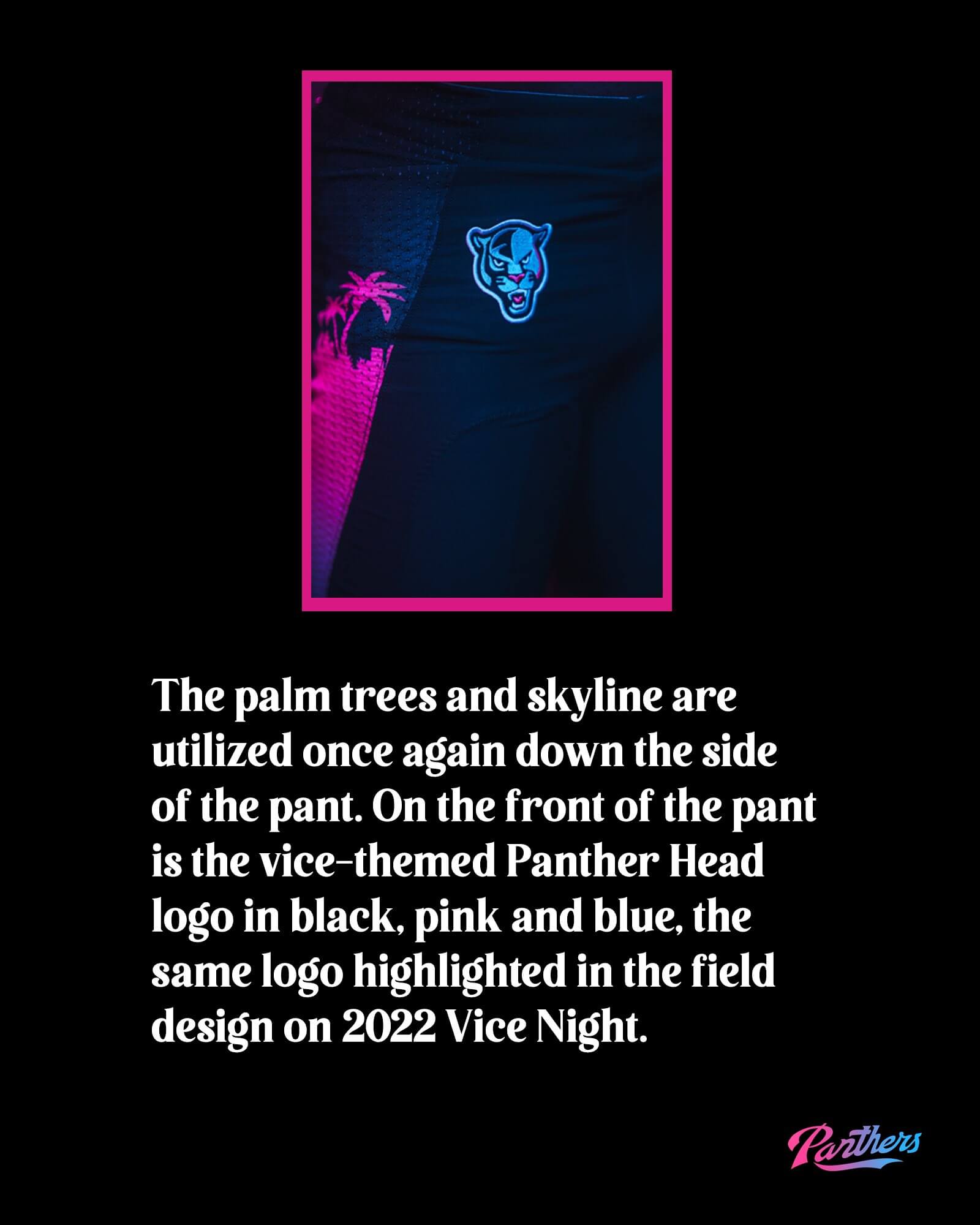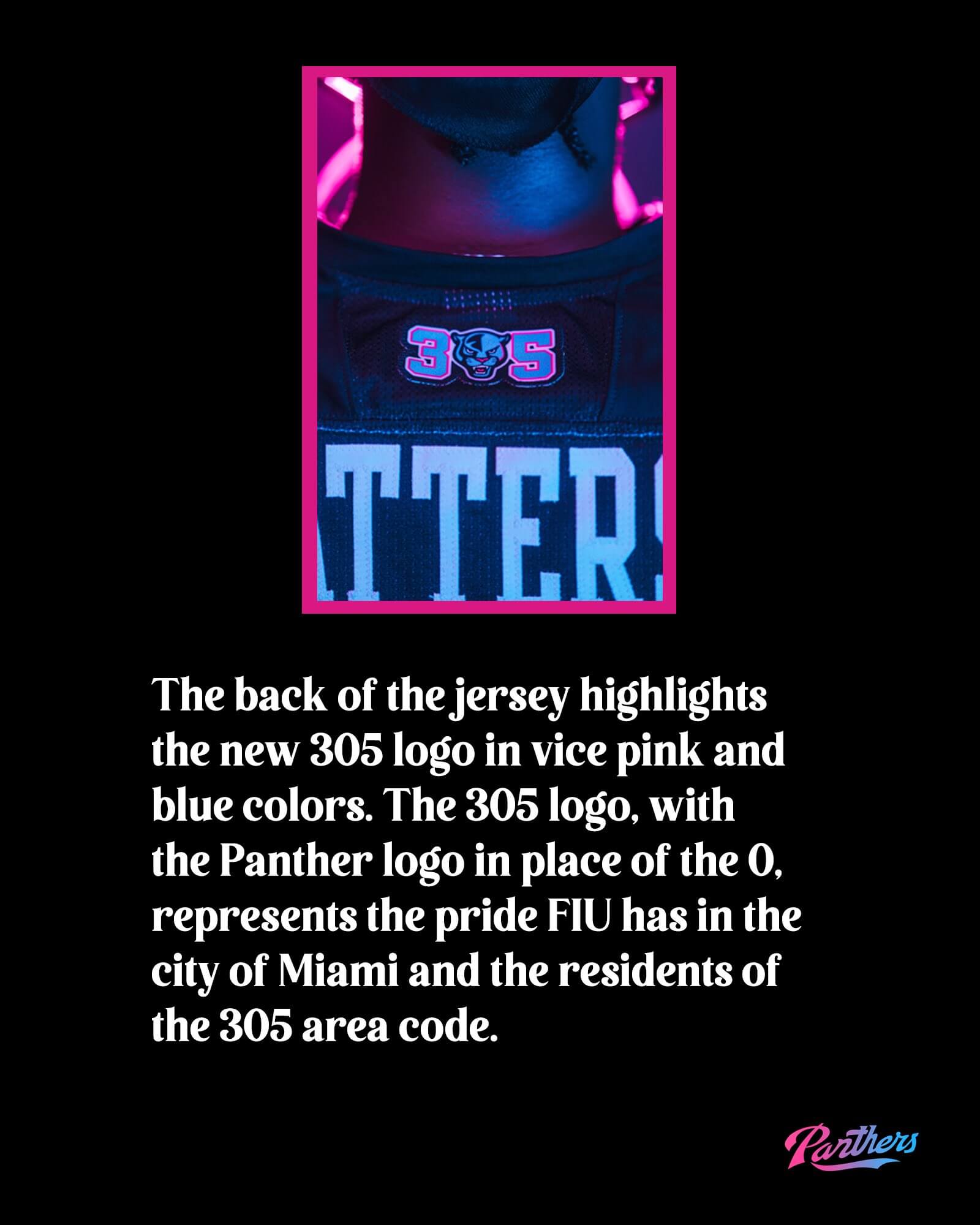 Not bad (and certainly not awful when compared to most of the current forced "storytelling" that goes into unis these days; it covers the details found on the uni without employing typical word salads that are just corporate-speak).
The black, pink and baby blue have become colors associated with Miami, and the team makes good use of them. It's busy, but not overly designed — although it continues the trend of putting an "area code" as a feature of the uniform. FIU puts the "305" on both the back neckline of the jersey and the helmet.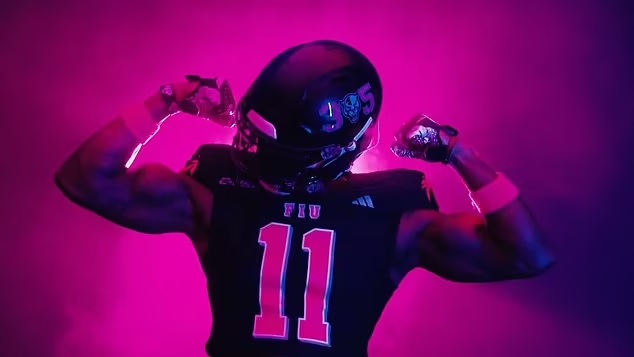 FIU lets the colors do the talking, rather than load up the uniform with extraneous doo-dads. The palm trees are really the only "flash" on the jersey, with its basic black template featuring "FIU" and uni number in bright pink, outlined in white, with a baby blue blockshadow effect added to the number.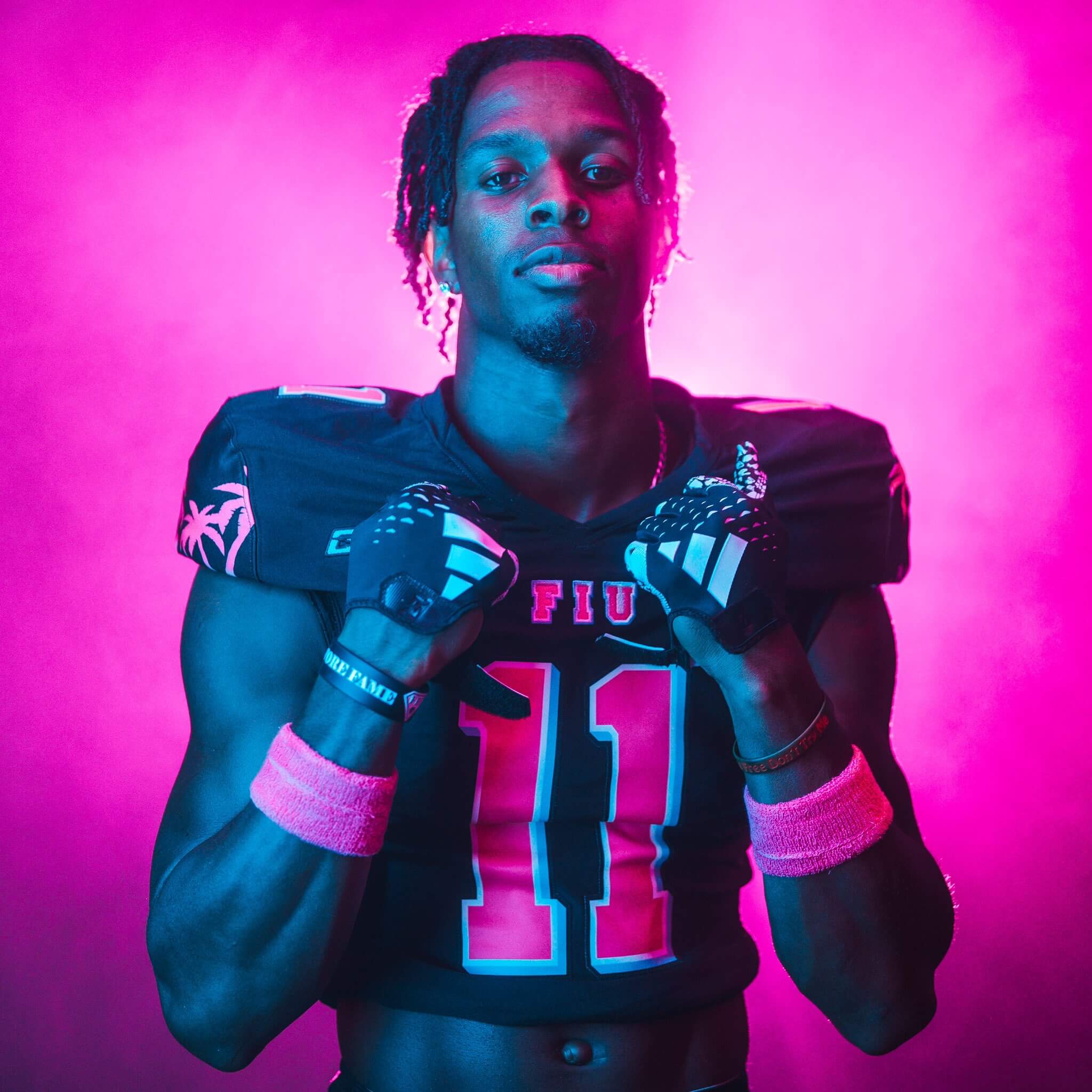 The jersey back features the same number treatment as the front (there are also TV numbers on the shoulders), and NOB is legible and rendered in white.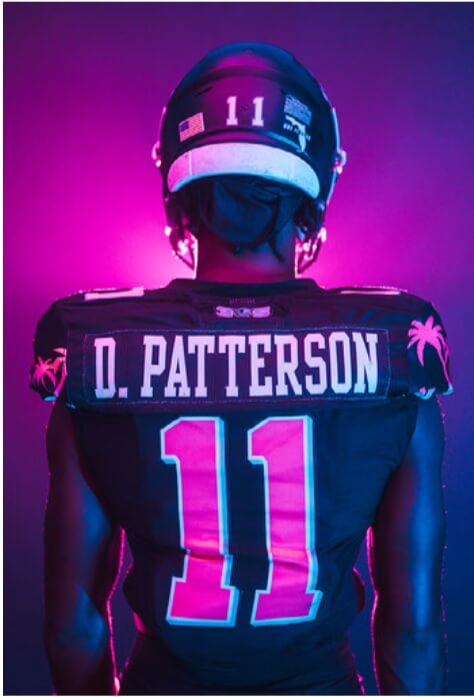 The pants are black with a pink stripe fading to baby blue in a triangular point near the hem.
Last season, the team went with a "Vice Night" theme for their football field, so the new uniform is an extension of that. It's probably safe to assume the team will customize their field this year when the uniforms are worn — they'll be worn only once, against UTEP on "FIU Vice Night," a nationally televised game (ESPN2) on Saturday, Oct. 11, at 7:30 p.m. ET.