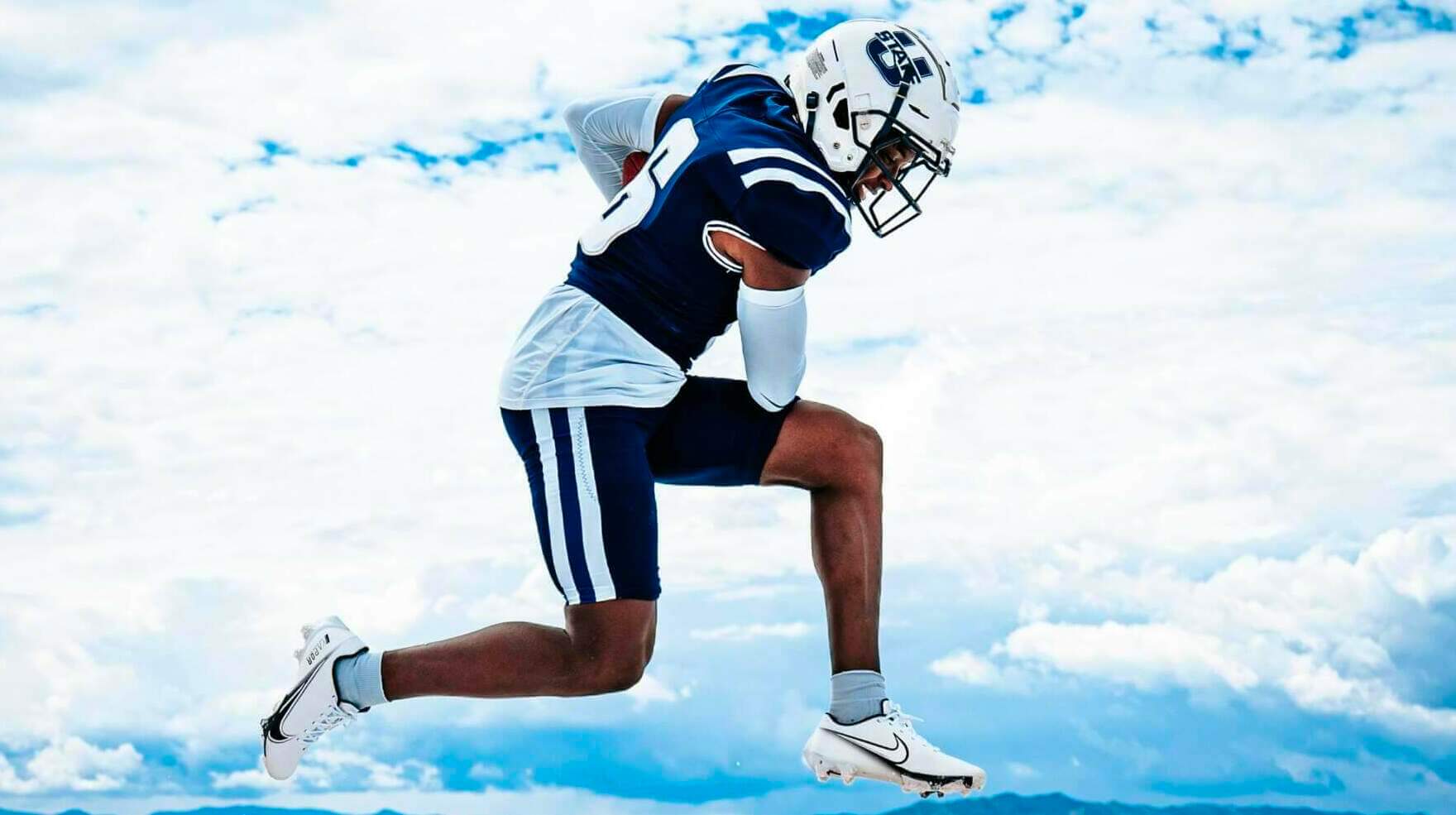 The Utah State University Aggies became the latest college football team to unveil a new uniform for the 2023 season, debuting new fauxback blue uniforms on Friday afternoon.
The uniforms are "Aggie Blue" and "Fighting White" and are designed to evoke the uniforms worn by NFL Hall of Famer and USU Aggie Merlin Olsen. The new blues join a white set previously introduced.
For a change, we'll start with the hype video:
Anchored in the memories of Merlin Olsen and the traditions of our past.

& . pic.twitter.com/UIWaKNWJNe

— USU Football (@USUFootball) August 11, 2023
The new uniforms don't quite look like those that inspired them, but they're still pretty nice. Let's take a look: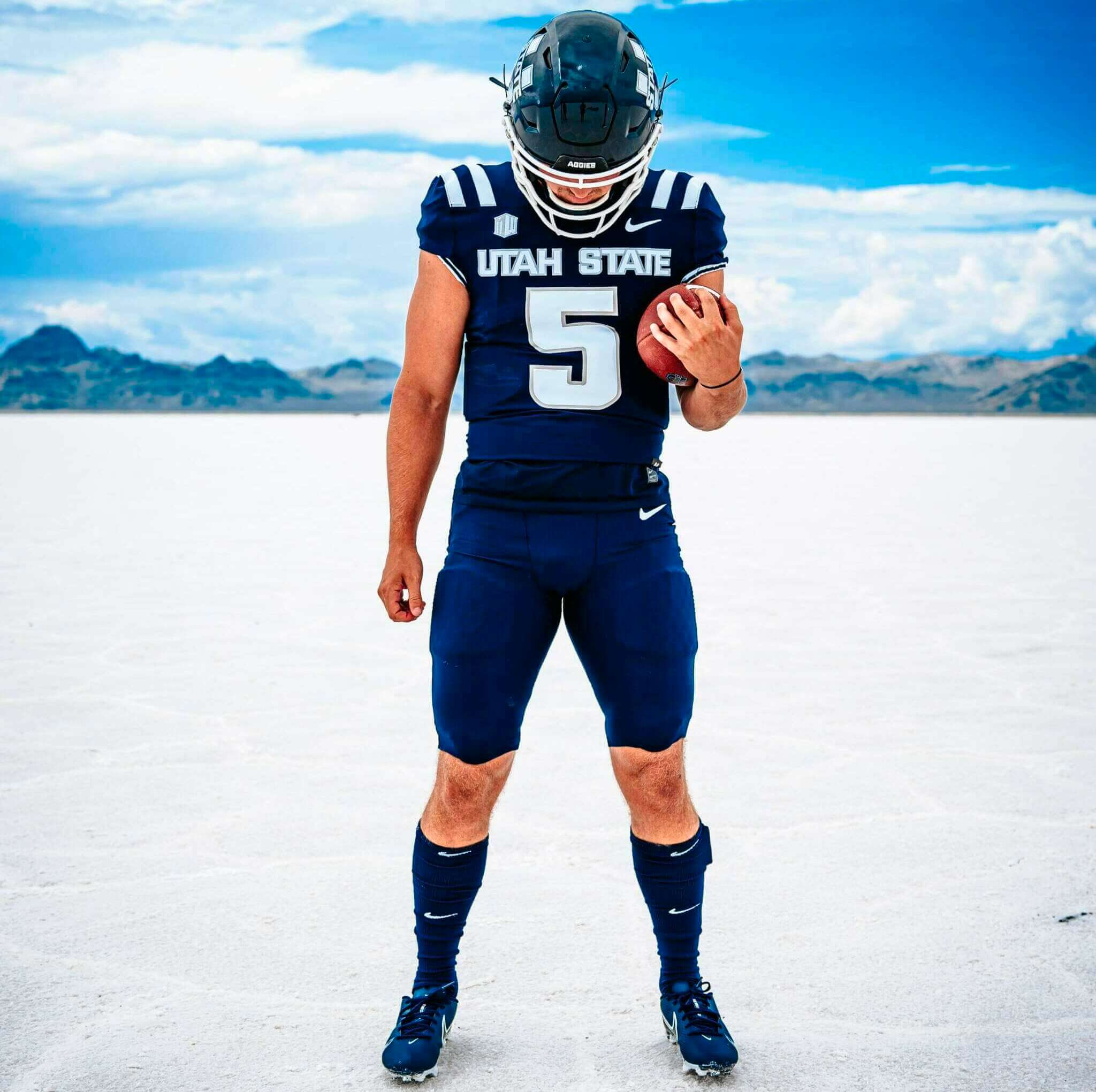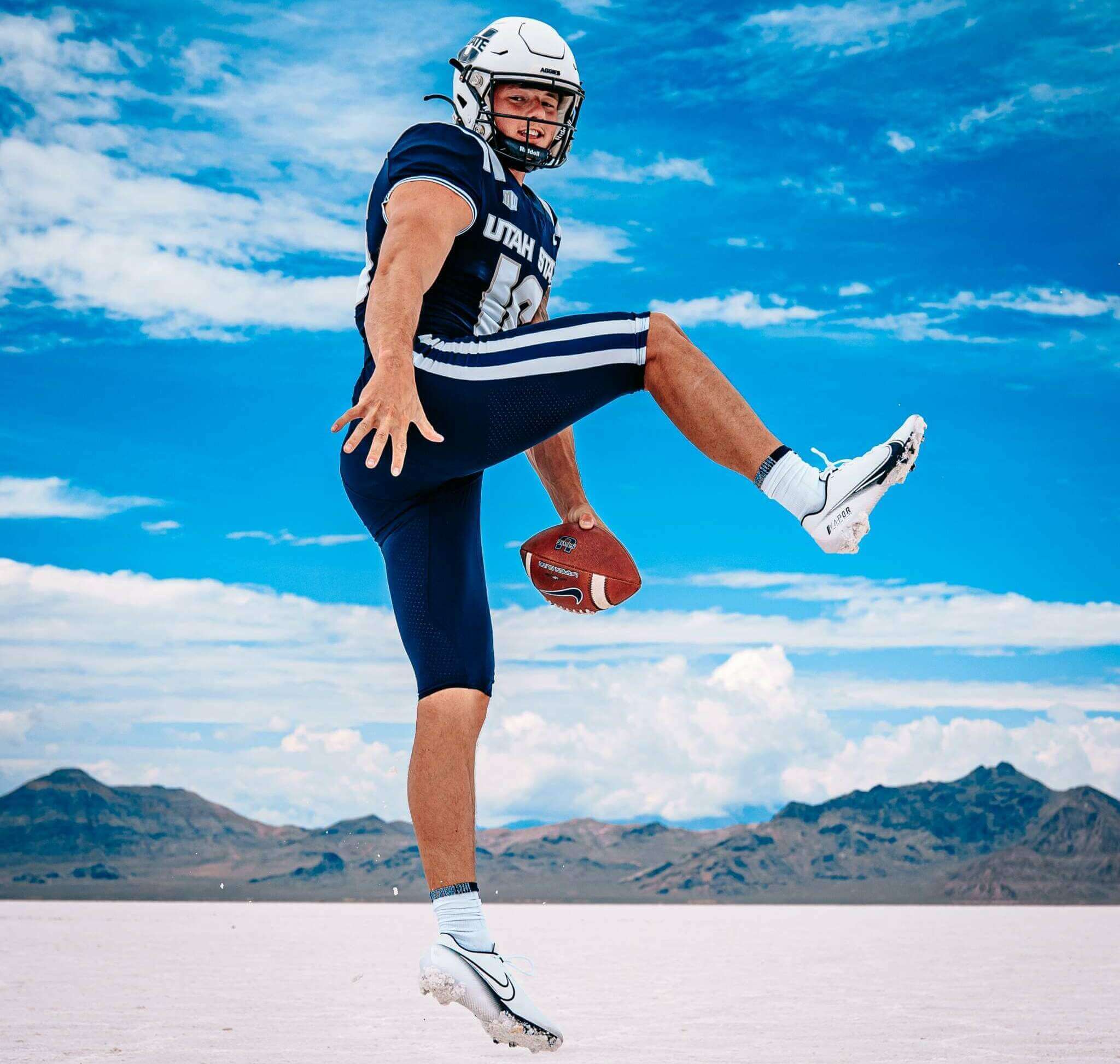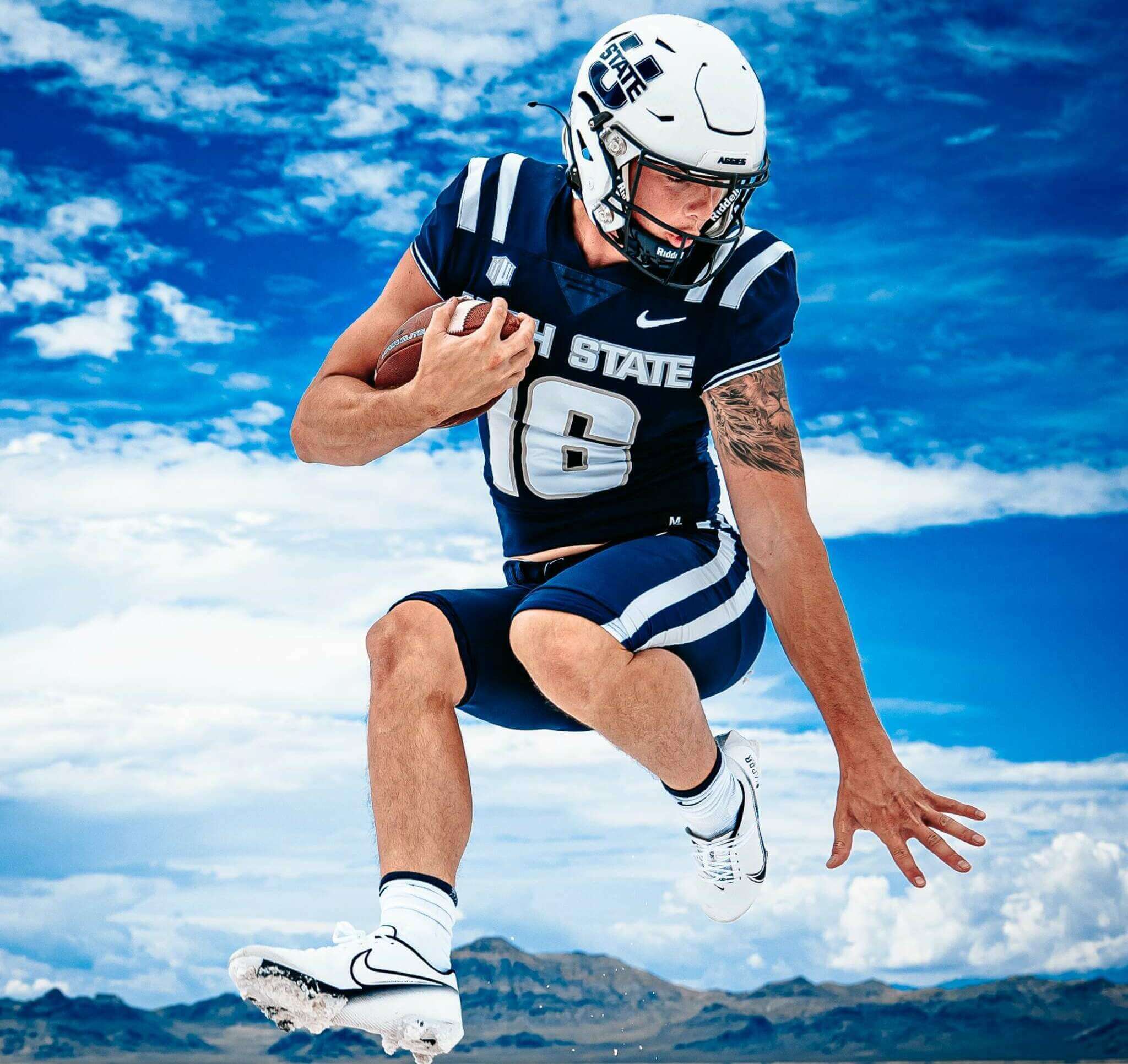 As you can see, the uniform is designed to be worn with either the blue or white helmet (and hopefully will be mix/matched with the all-white set seen in the video above). Jerseys and pants are both Aggie Blue, with the jerseys featuring two wide white stripes across the shoulders, a "UTAH STATE" wordmark and bold number both rendered in white, with a silver outline. Rear number is given the same treatment, and it appears the jerseys will be NNOB.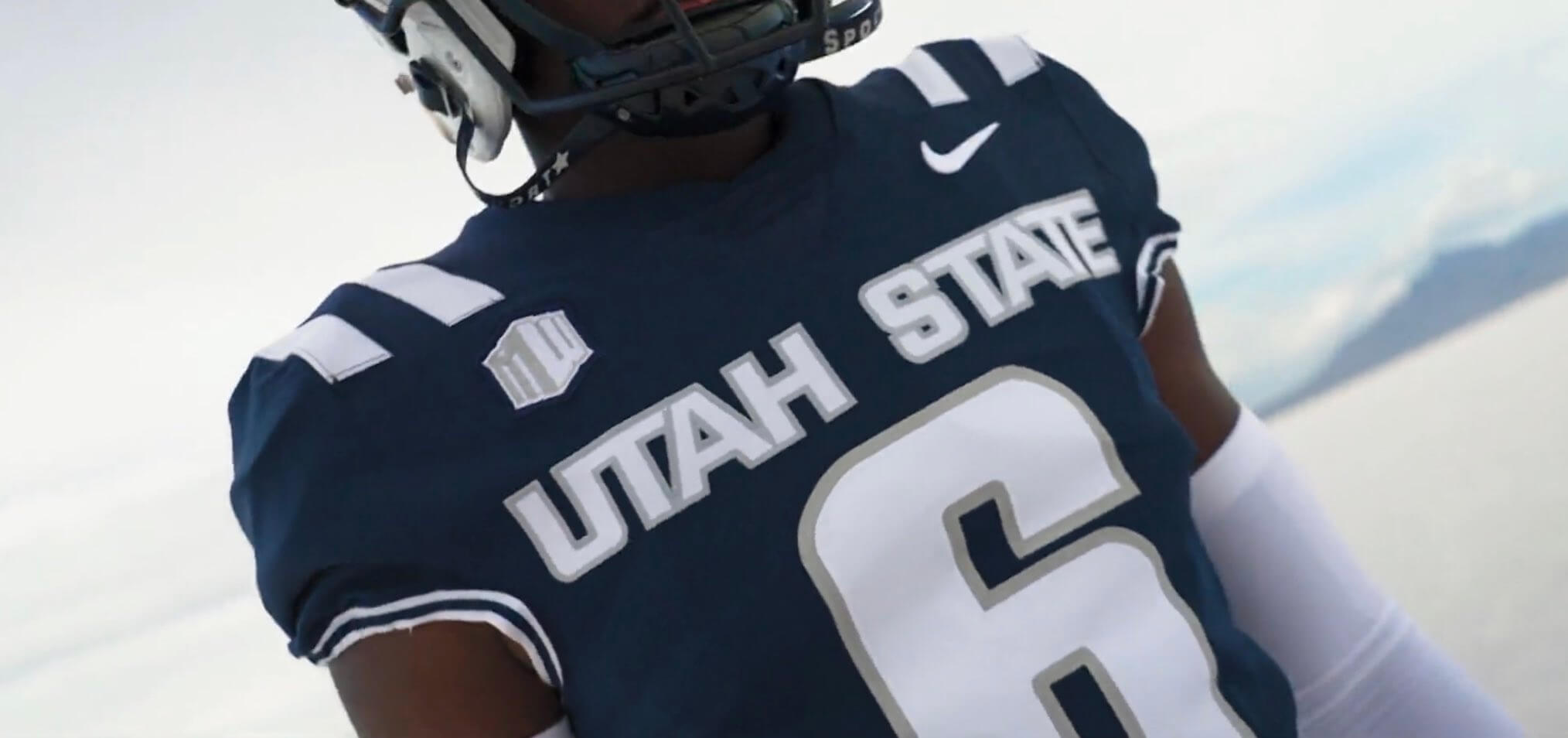 The pants have the same striping pattern as on the jersey shoulders.
Here are a few more looks at the new blue uniforms:
And here is a look at the new blue and white uniforms together: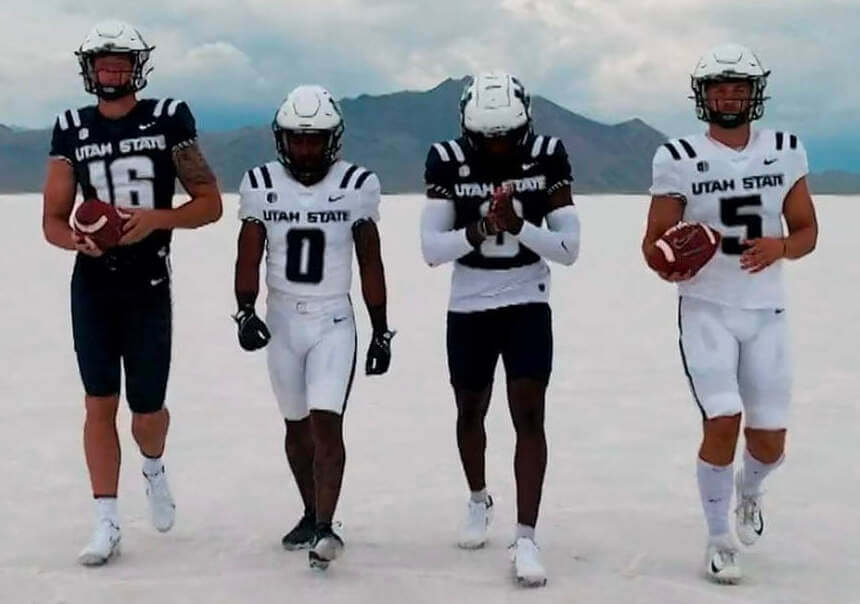 According to KSL Sports, "the blue uniforms are slightly darker than last year and they added a white face mask that makes the helmet pop that much more. The face masks on the white editions were changed to blue to create the same effect."