The Weber State Wildcats unveiled an updated purple uniform set which will be worn during the 2023 season. Since the "accursed" color is probably best left unseen by Paul's eyes, here is the new look: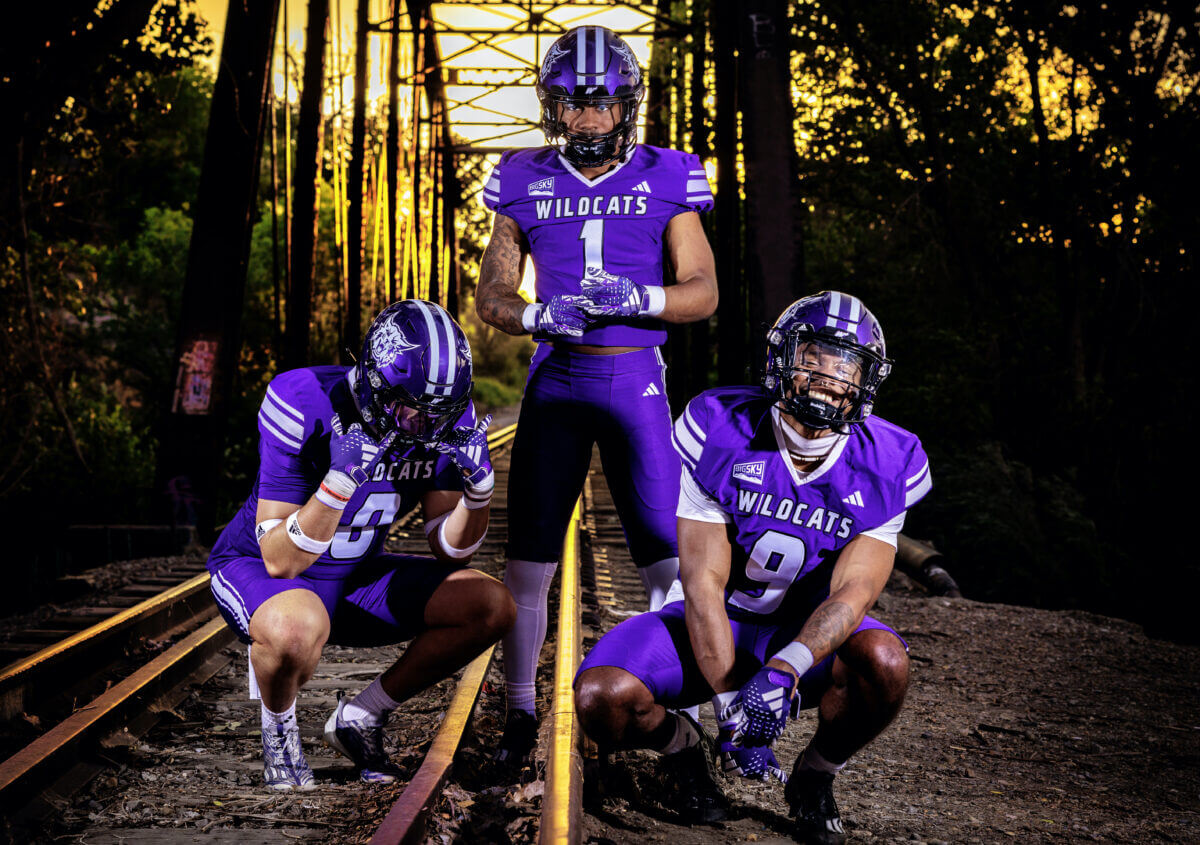 As you can see, the purple helmet has two white stripes, with white wildcat logos on the sides of the helmet. Jersey caps and pants both feature Northwestern striping.
The jersey has a white collar, and a new "WILDCATS" wordmark on the upper chest, in white lettering with black outlines. Numbers are in in new, rounded font, also in white with black outline.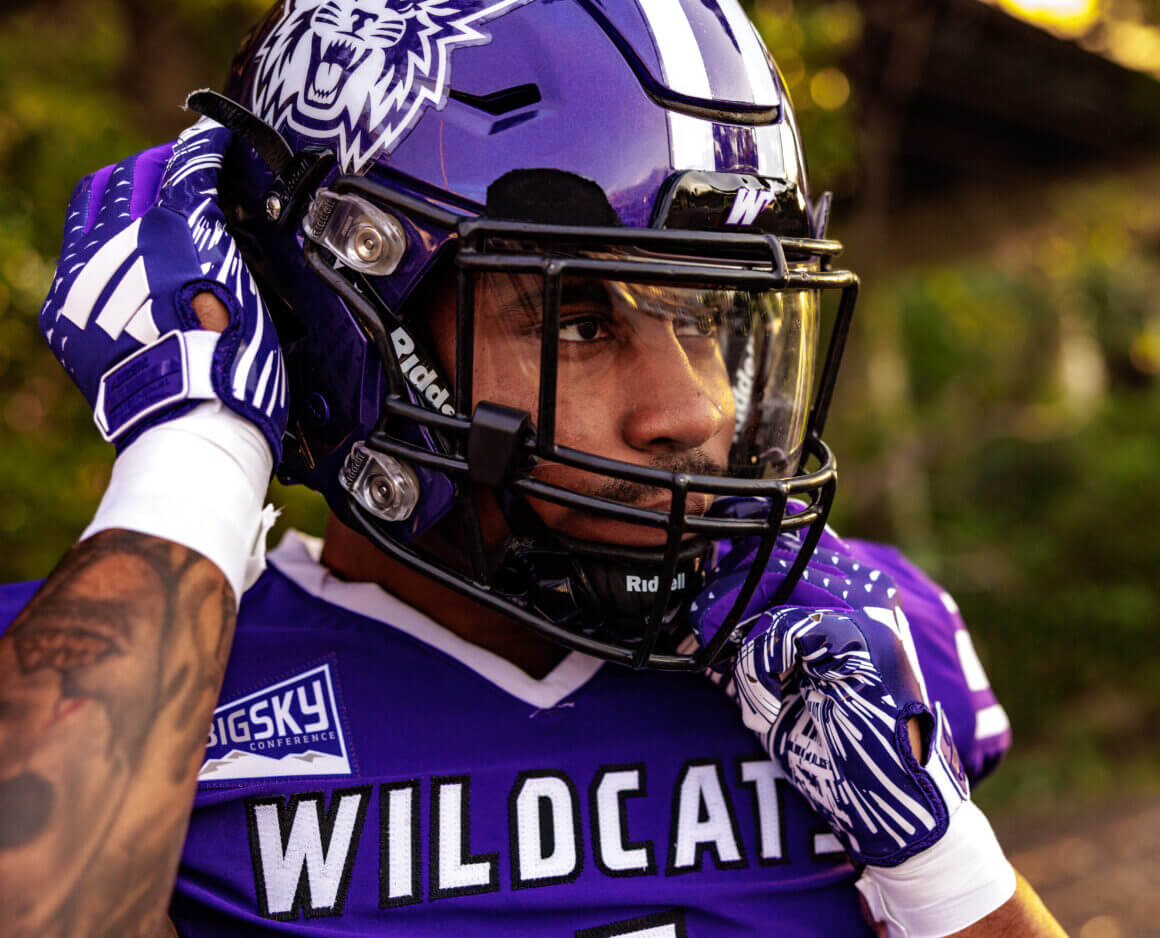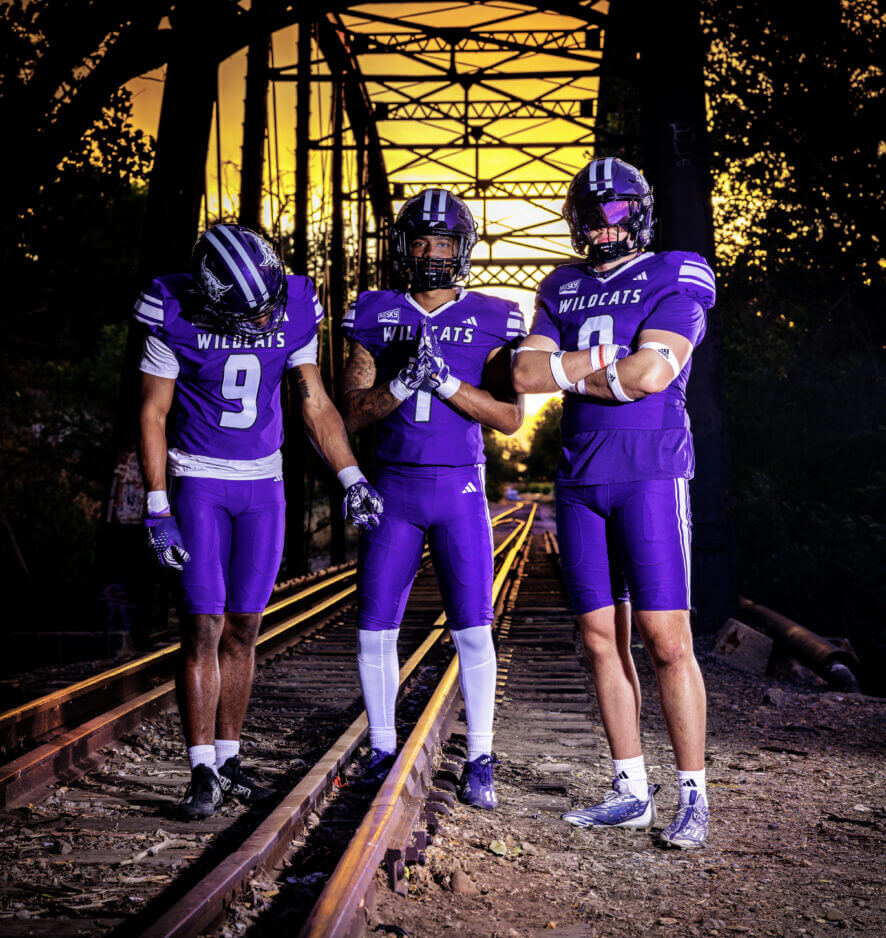 The rear bumper on the helmet contains the phrase "GREAT! GREAT! GREAT!" which comes from the lyrics to the team's fight song.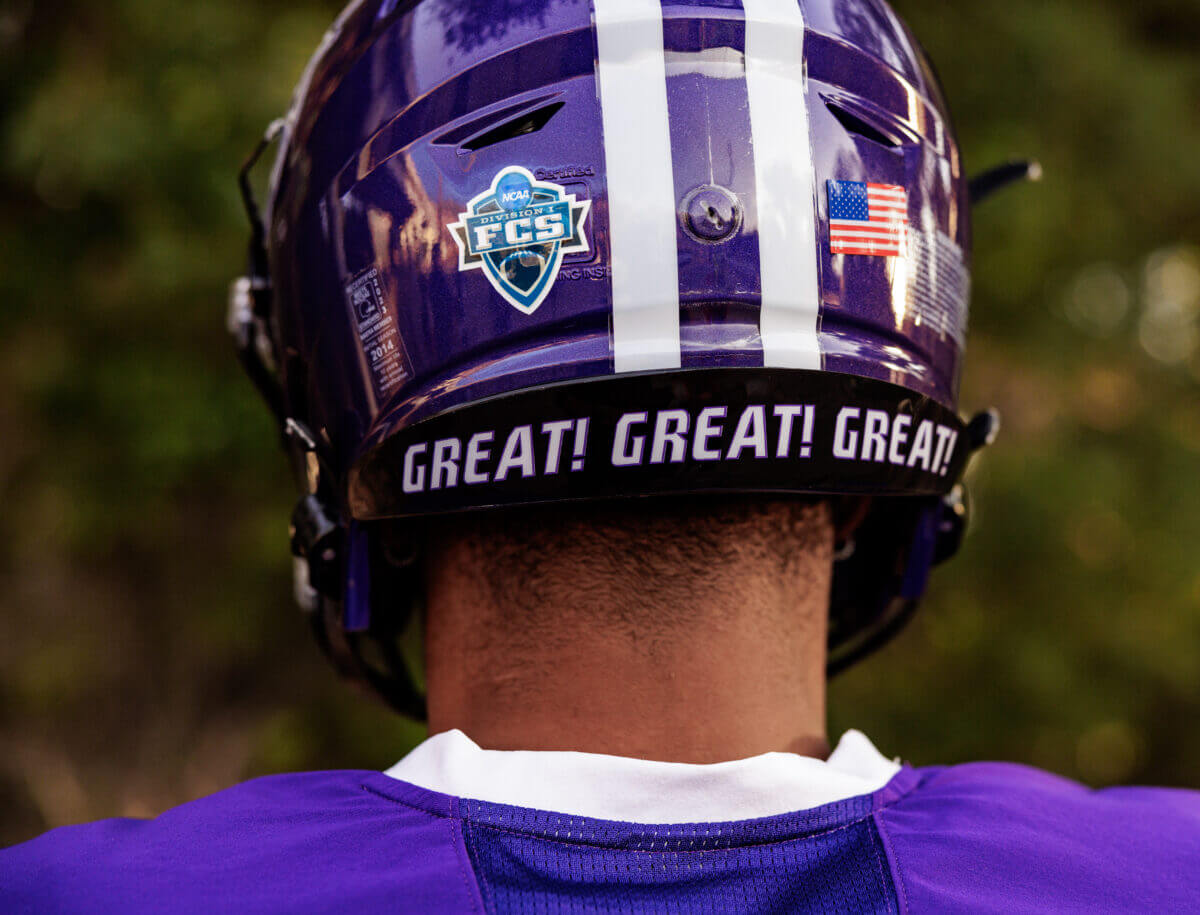 The uniform could best be described as more traditional, especially in light of some of Weber State's more recent looks. Here's how the uniforms looked last season: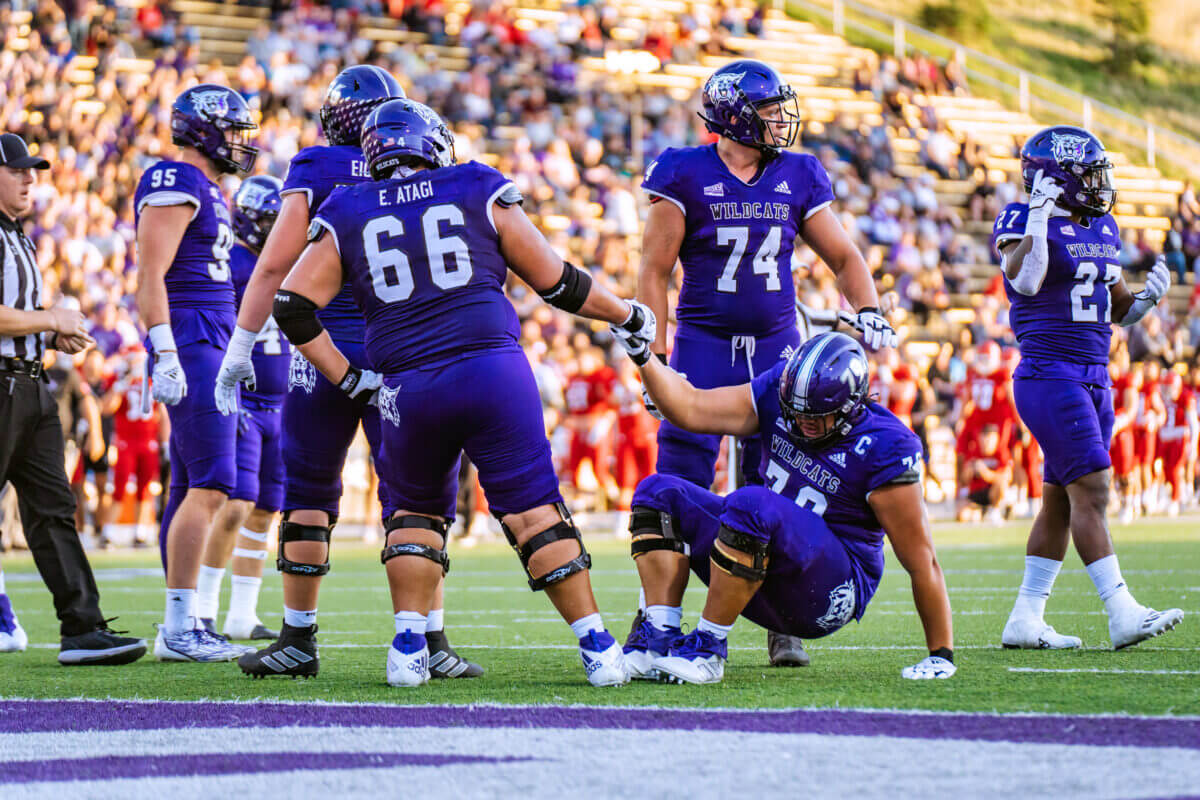 You'll note that the helmet striping is different, and the jerseys featured only a slight white stripe on the hem. "WILDCATS" was rendered in dark purple with a white outline, and pants were stripeless, containing the Wildcat logo on the left hip. Numbers were a block font. The squad also has had mono-black and mono-white uniforms in the recent past, and they have mixed and matched those colors at will. No word yet if either the white or black set have or will be updated along the lines of the purple uniforms.