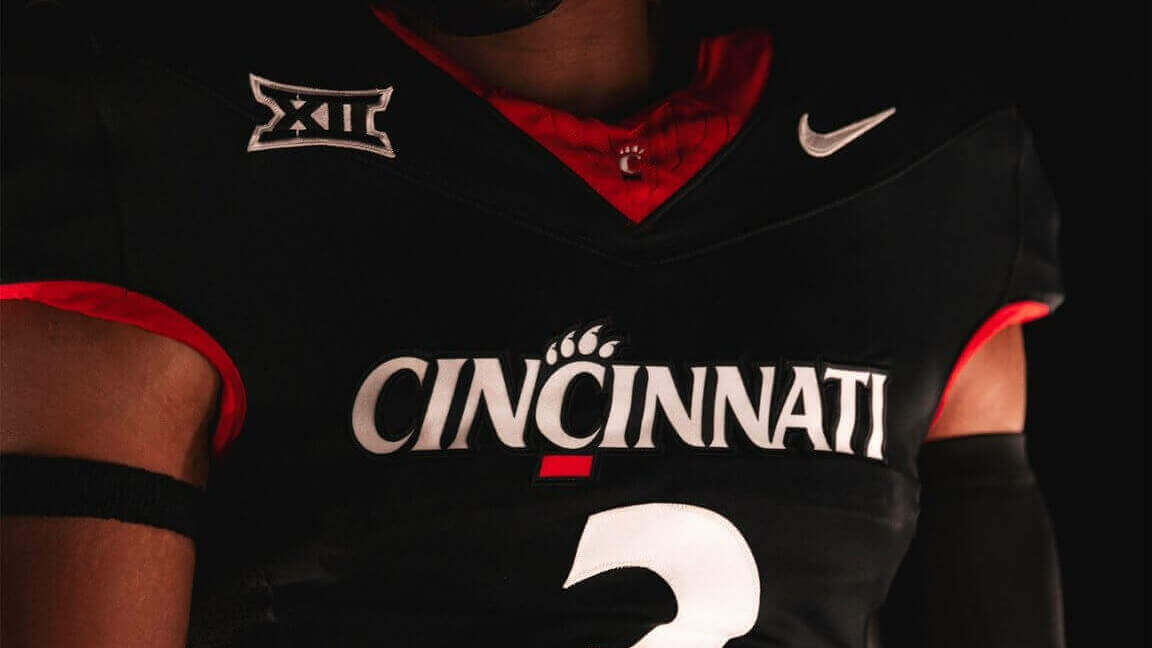 Yesterday, the University of Cincinnati Bearcats unveiled a new mono-black uniform. Unfortunately they didn't go the "traditional" route showing players in posed shots (from which they'd release still photos) but instead posted a hype video…
IT. IS. TIME.
New uni's 🔥#Bearcats | @iconsolar pic.twitter.com/oriiVTN4yp

— Cincinnati Football (@GoBearcatsFB) August 8, 2023
…which gave us a few jiggly looks at the uniform.
They followed up with a single tweet…
THE DETAILS 🪡#Bearcats pic.twitter.com/drmJOPNRDx

— Cincinnati Football (@GoBearcatsFB) August 8, 2023
which, if you click on any of the four grids, shows you multiple-clipped still images of the new all black uniform.
UC switched from Under Armour as a uni supplier to Nike for this season, so the new uniforms are a bit different from their previous ones. Let's take a look at some shots and stills taken from the video.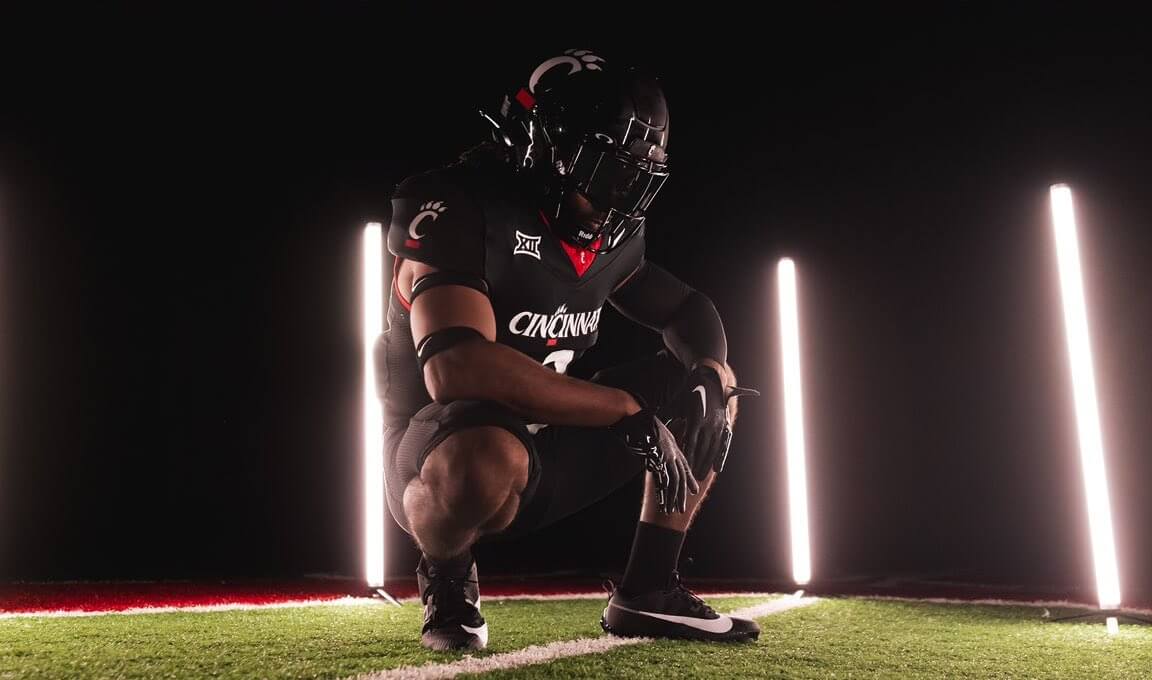 This is the best still shot of the full uniform. The helmets appear unchanged from the previous set, but the jersey and pants have a few differences. Gone are the red and white stripes across the upper chest of the jersey. New are the red collar and red stripes around the sleeve hems.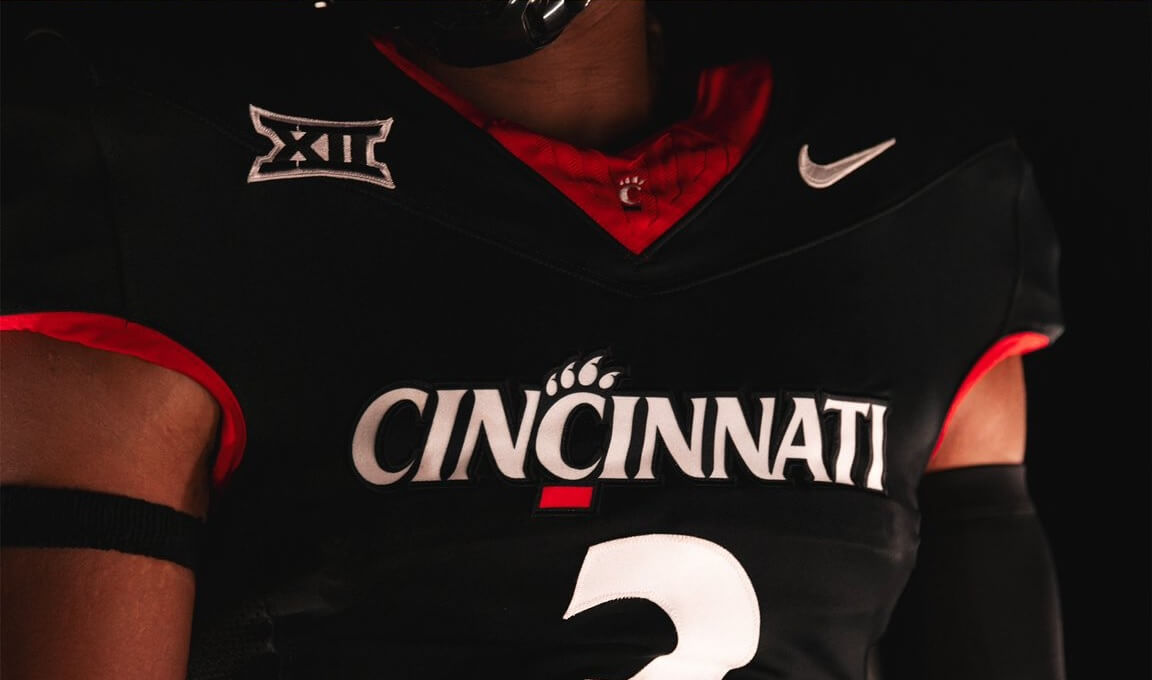 Also new is a slightly reduced-in-size "C" paw logo on the sleeves. Previously the logo was larger.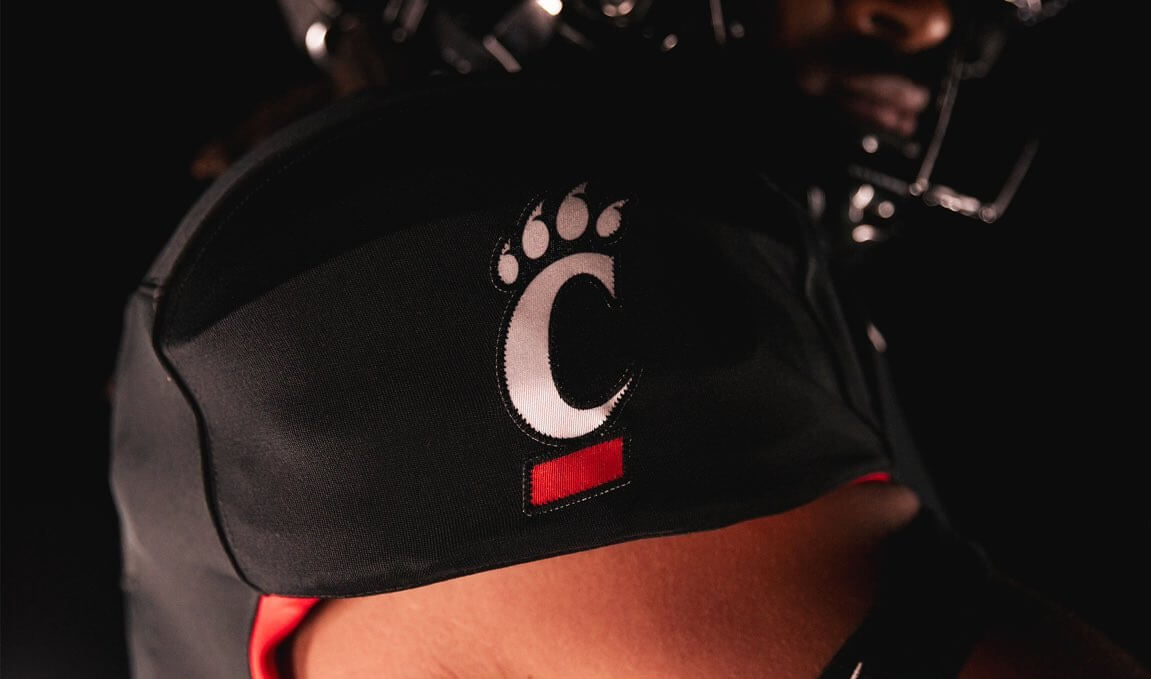 Here's a look at last year's jersey and the new one: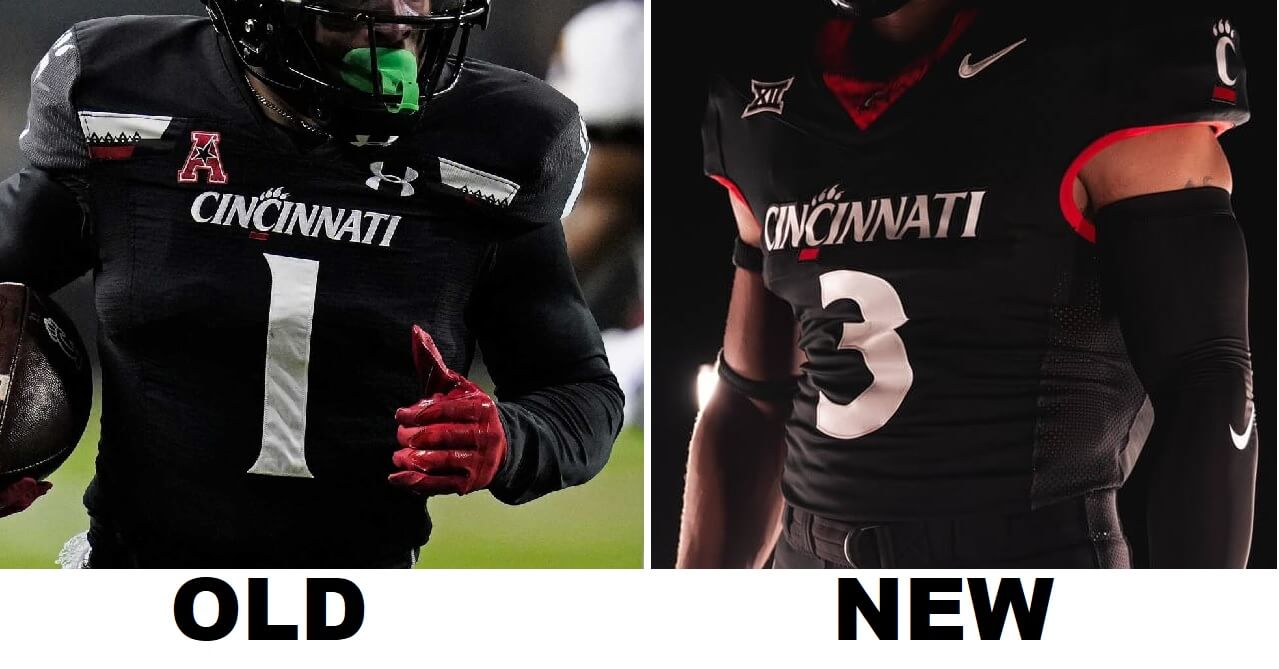 You'll also note the swooshie and new "Big XII" logo are located slightly higher up on the jersey. In addition to switching uniform providers, UC also changed conferences, going from the American to the Big XII beginning this season.
One more change: the previous uniform had red and white stripes on the pants, while this season, the pants will be solid black.
Here is one more look at the uniform, plus a screen grab of the back: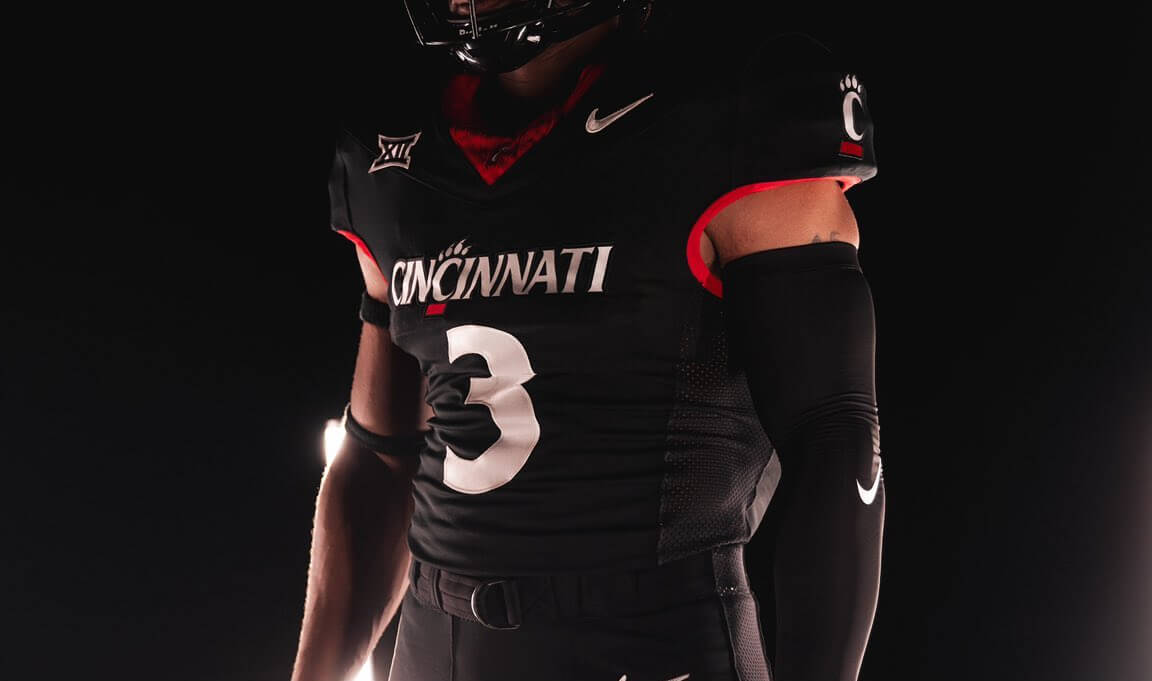 All in all, a rather disappointing unveiling — a video and one tweet, and all it shows is one possible combination (mono-black). Previously, the team had an all-red and an all-white set, from which they frequently mixed and matched different elements. It is likely the team will have those same options this season, but no additional uniforms have yet been announced or unveiled.