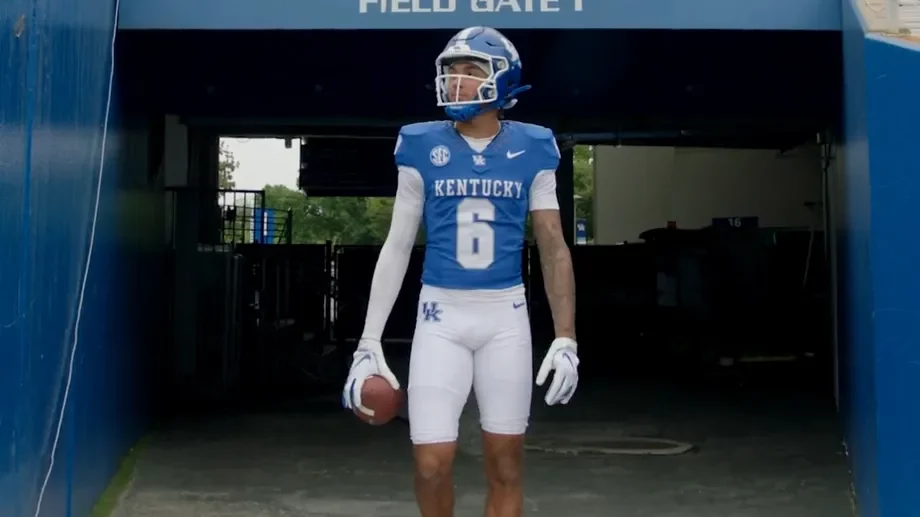 The University of Kentucky Wildcats have unveiled a new uniform for the upcoming season.
While the new uniform (a blue helmet/blue jersey/white pants combo) is similar to the previous iteration, there are a few subtle (and not so subtle) changes for 2023.
Let's take a look: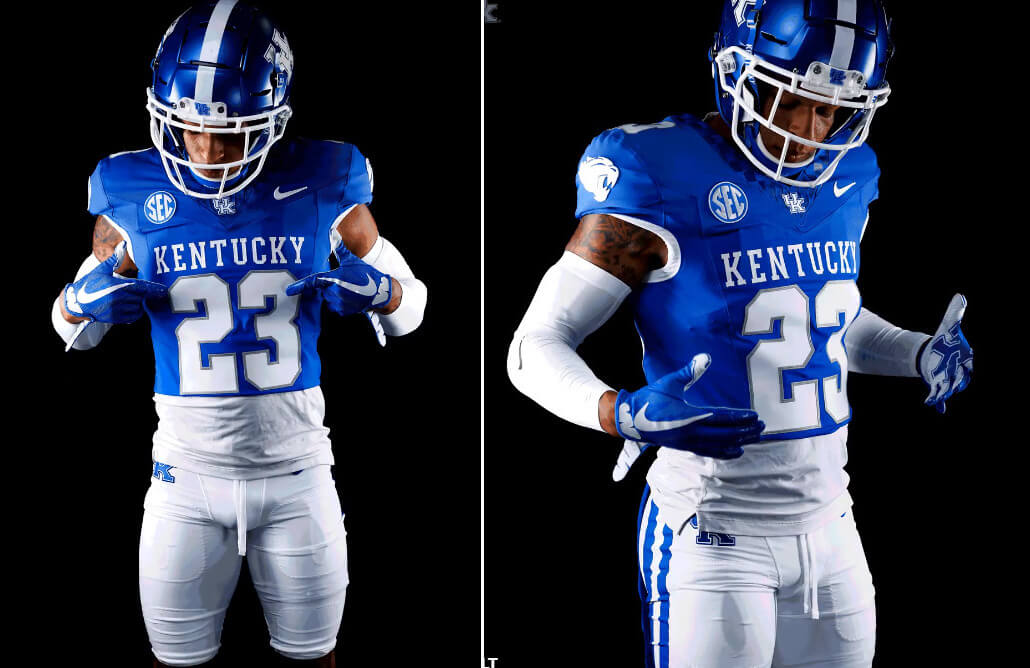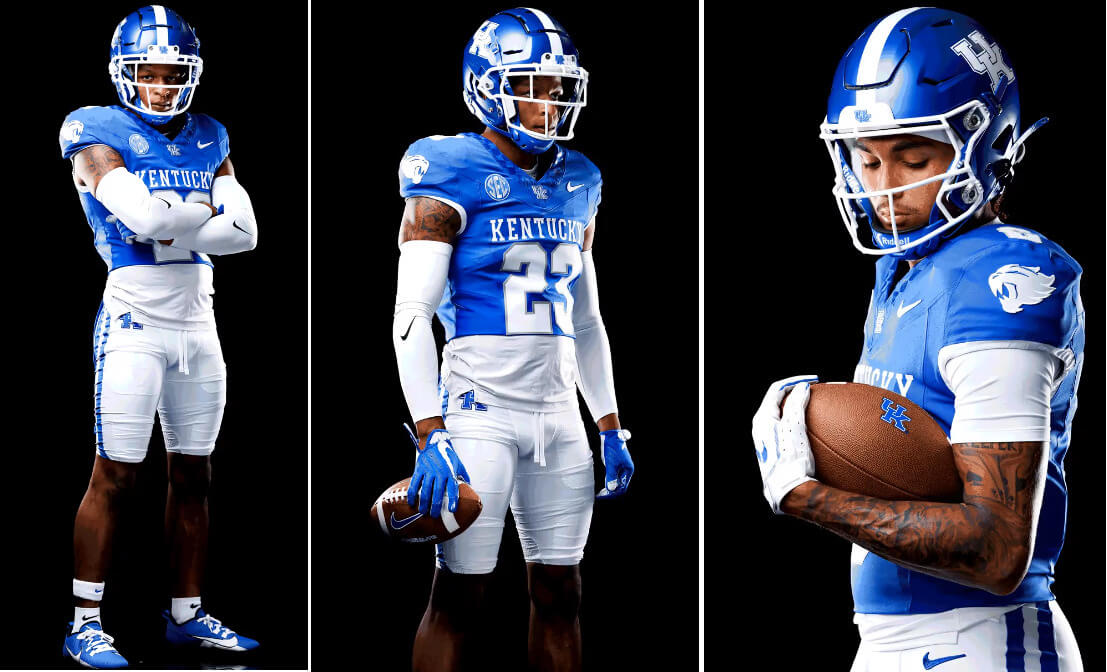 The helmet is not new. But both the jersey and pants differ from the prior set in a few ways. The biggest change is the removal of the checkerboard pattern on the sleeve caps. Instead, the team has placed a new Wildcat logo on both sleeves. But the checkerboard isn't gone completely — it's been sublimated onto the collar in contrasting blue squares.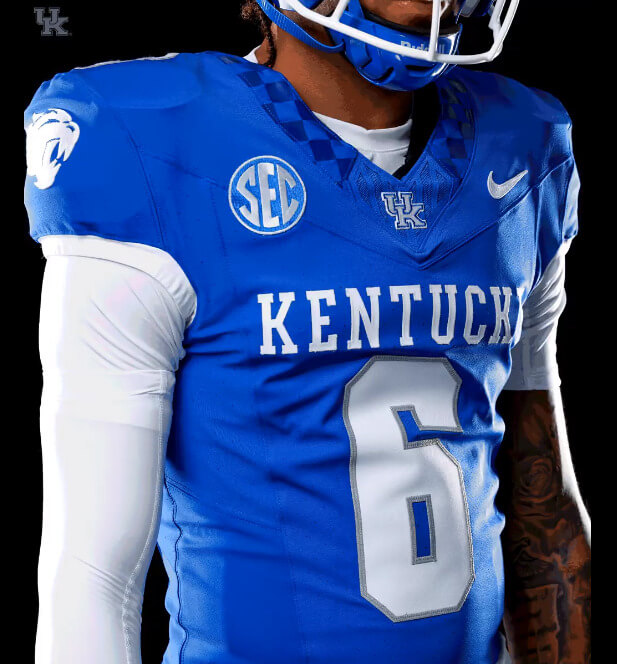 If you look closely at the above image, you'll also note the jersey is on Nike's new chassis template.
In addition to the sleeve and collar changes, the numbers are now thicker and outlined in silver/gray. Previously they were thinner and had a black outline. The "KENTUCKY" wordmark appears to be a bit larger as well.
Here's a side by side: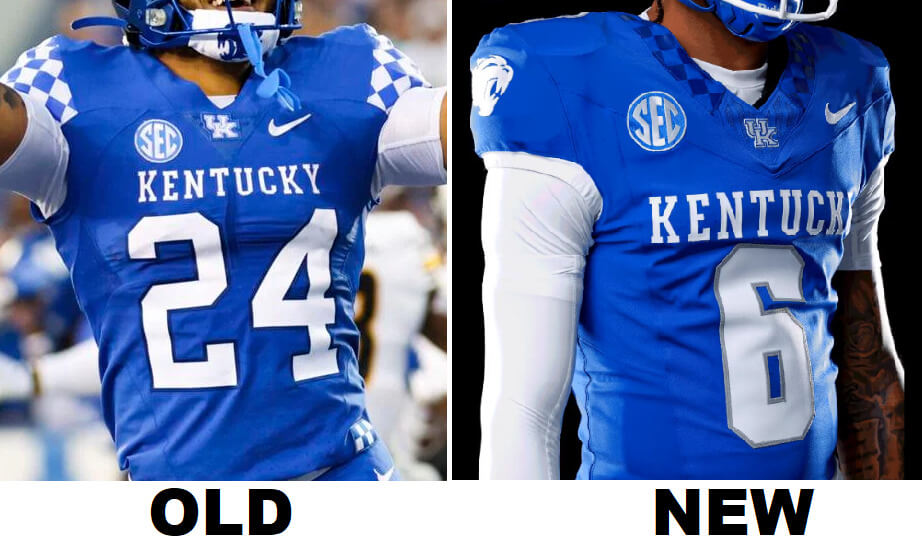 Also new for 2023 are the pants. Whereas previously, the white pants contained a thick solid stripe that didn't quite start at the waist, and didn't quite end at the hem, the new pants feature a much more traditional blue/silver-gray/blue pattern.
Here's a side by side: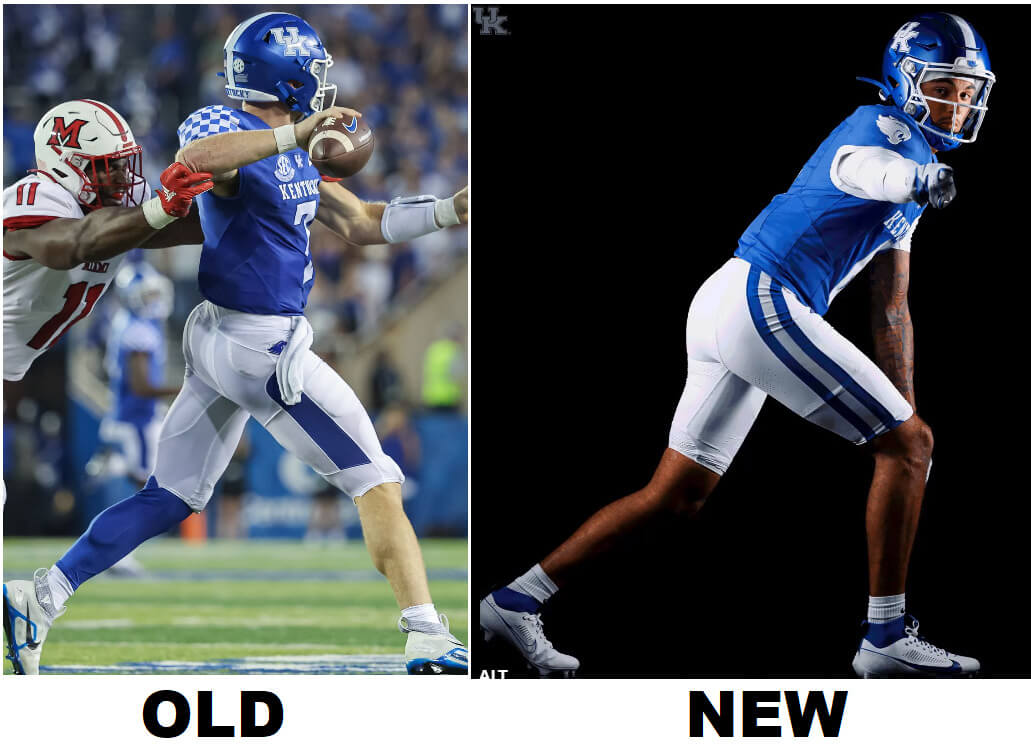 Like Weber State yesterday, the UK Wildcats only unveiled one new uniform. No word yet (but one can probably assume) that at least a new white jersey (and blue pants) will join the new blue jersey/white pants.
UK has worn mono-blue, mono-white and mono-black, mixing and matching uni elements and helmets as well, so it's probable they'll also introduce a black set.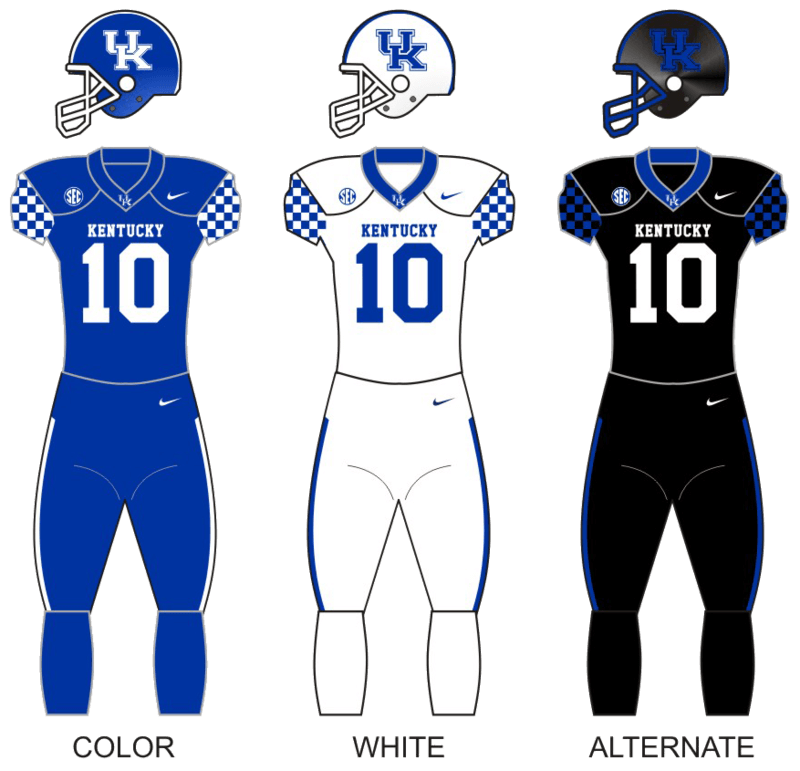 Of course, the team released a hype video, which gives some more looks at the uniform (including the back).
Did someone say to drop the new unis? pic.twitter.com/66xovbcCy2

— Kentucky Football (@UKFootball) August 3, 2023
So far, I'm a big fan of this uniform combo. The elimination of the shoulder cap checkerboards — despite those being a signature uniform element — is a huge improvement, and the team still kept the checkerboards in a much subtler way. I also like the Wildcat logo on the sleeve. But the best change has got to be the pants changing from that really dated (almost full) stripe to a more traditional pattern.
The changes aren't big — but IMO they're all for the better.
Now we'll just have to see if the add a white and black set.