Ohio State football today unveiled a solid-grey alternate uniform that will be worn for the school's prime-time game against Big 10 rival Michigan State on Nov. 11. The reveal comes exactly three weeks after the Buckeyes had hinted about a grey uni being in the works.
Here are some additional pics: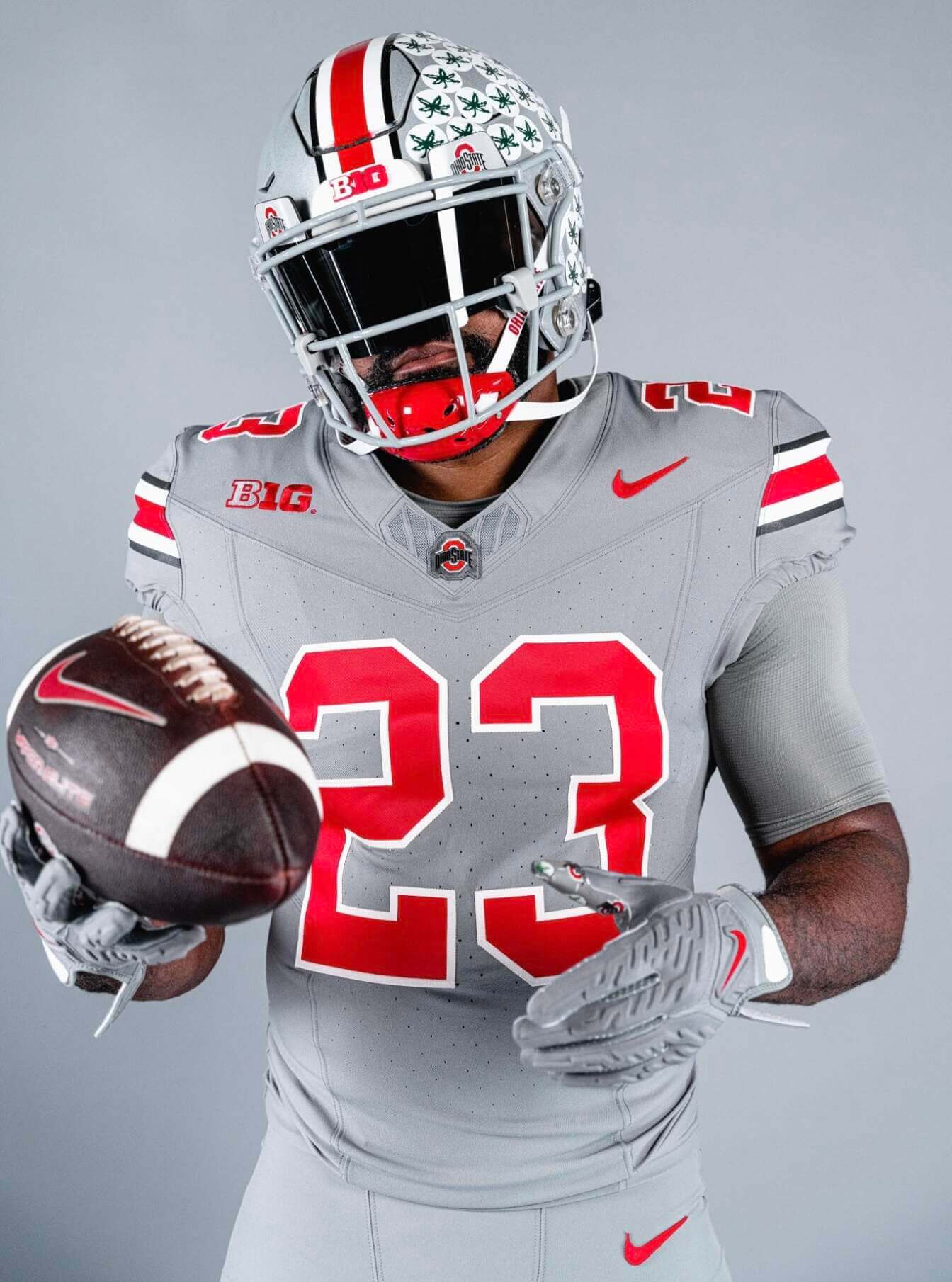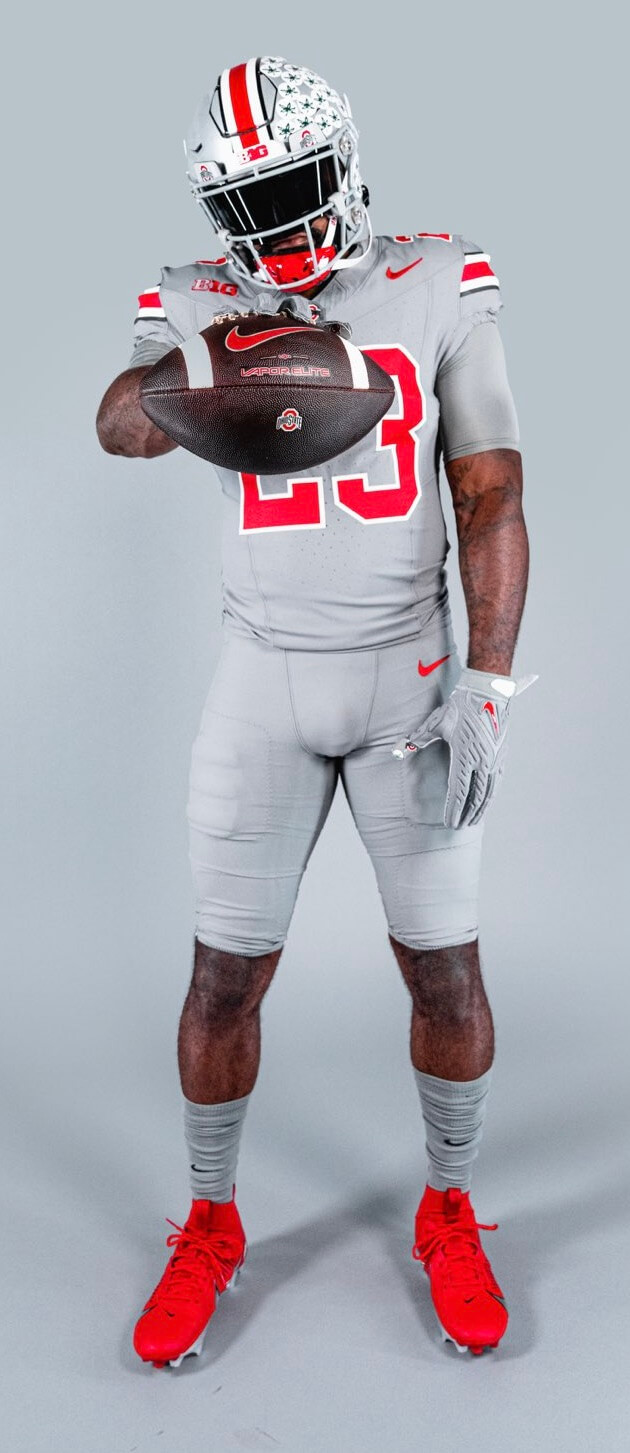 This will be the second time in six years that Ohio State has worn a grey alternate. In 2017, they wore this design for a win over Penn State (additional photos here):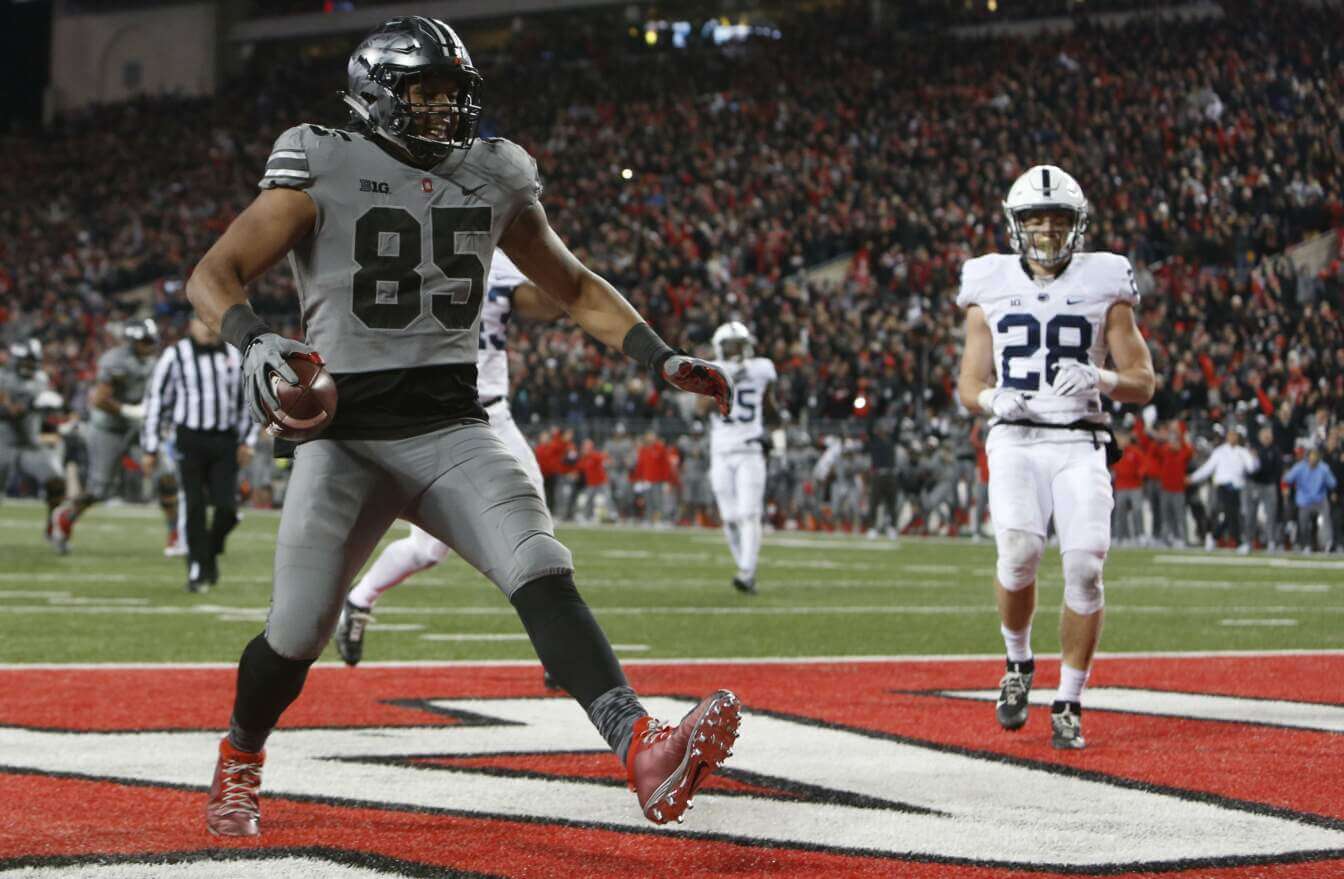 The biggest surprise about this uni, at least to me, is the date they've chosen for wearing it, because Nov. 11 is Veterans Day. Seems like they'd save that date for some sort of military theme, not the grey uniform. But whatever — I'm sure they have their reasons.
As for the design: Seems like a waste, given that OSU's primary uniforms are so nice, but I long ago stopped trying to understand the aesthetic trajectory of college football.