— Ohio State Football (@OhioStateFB) July 10, 2023
Ohio State football's social media accounts posted the date "11.11.23" on a grey background this afternoon. A quick check of the schedule reveals that the Buckeyes are hosting Michigan State that night. Could Ohio State be planning a grey-out for that game, complete with grey alternate uniforms?
If so, it wouldn't be unprecedented. OSU wore grey alternates for a 2017 win over Penn State (additional photos here):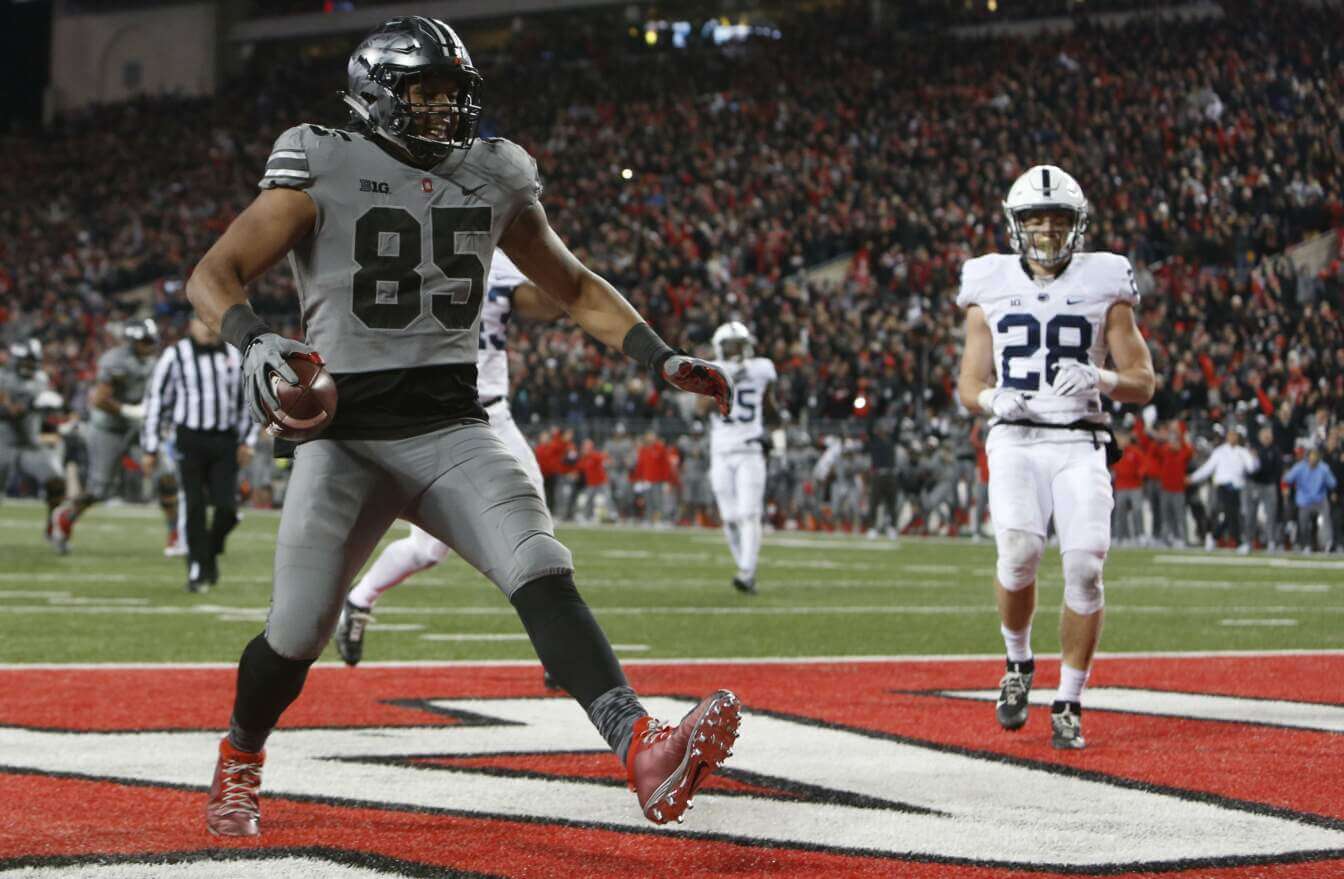 Of course, Nov. 11 is also Veterans Day, which usually means a lot of camouflage and stars/stripes for college football. Maybe they'll integrate that with the grey somehow..? We'll presumably find out soon enough.
(My thanks to Ben Teaford, who was the first to alert me to the Ohio State tweet.)