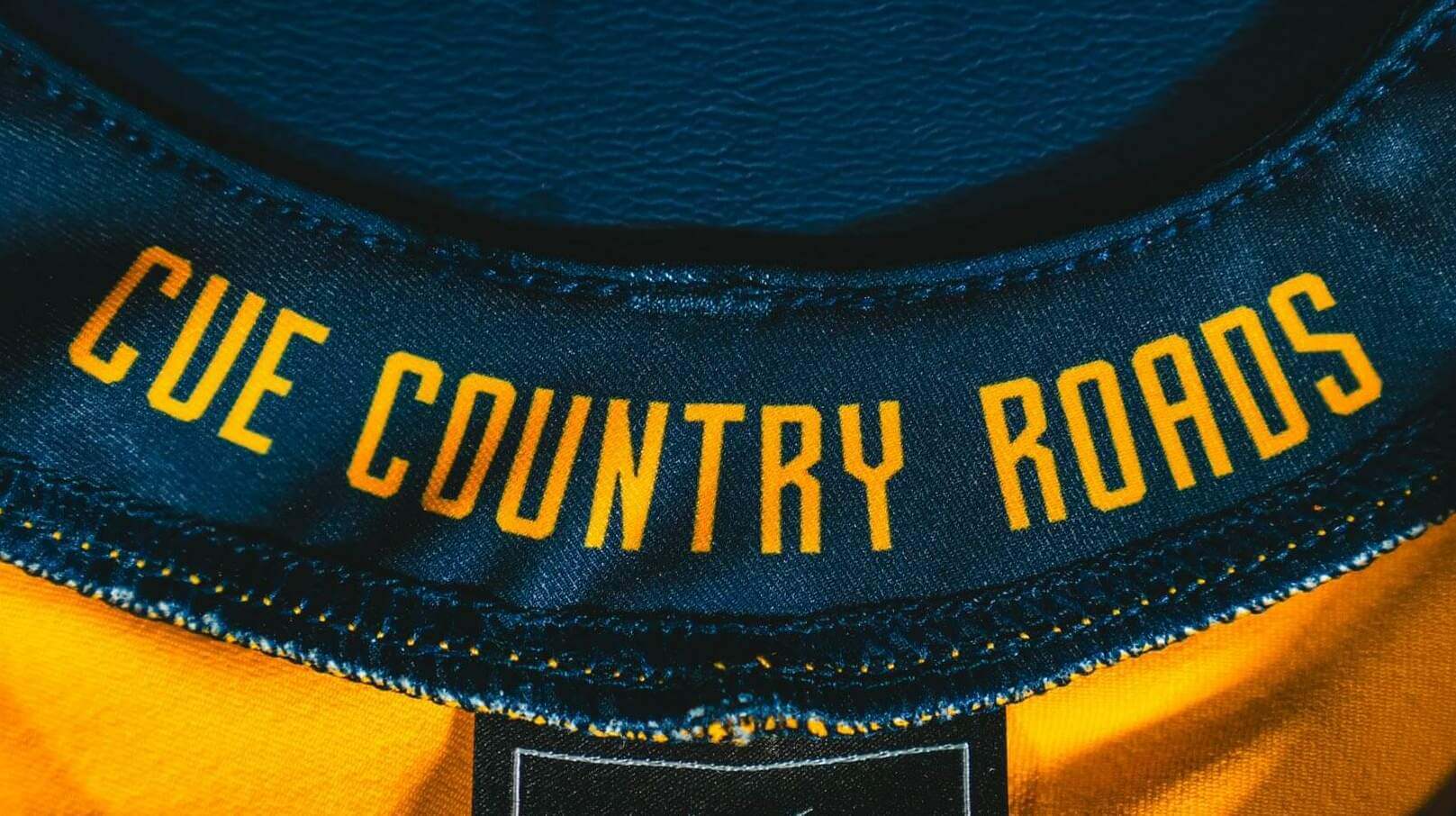 UPDATE: Scroll down for a look at the full jersey, which was released after the tease. The team will wear the jersey on September 13, against the Pitt Panthers.
Earlier this morning, the West Virginia Mountaineers teased a new uniform…
— West Virginia Football (@WVUfootball) August 23, 2023
A short time later, the team posted what we're going to call "teasers" for their "Country Roads" (CR) alternate for 2023.
Here is what they've shown so far: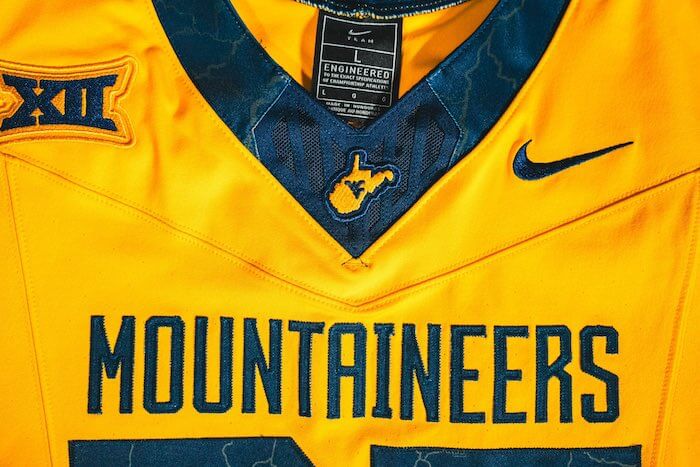 OK, so we know this year's jersey will be gold. Unfortunately, that's all we know for now. Additional teasers showed only different pieces of the jersey. "MOUNTAINEERS" is written prominently in blue capital letters across the chest. Last season's CR had "WEST VIRGINIA" as their wordmark.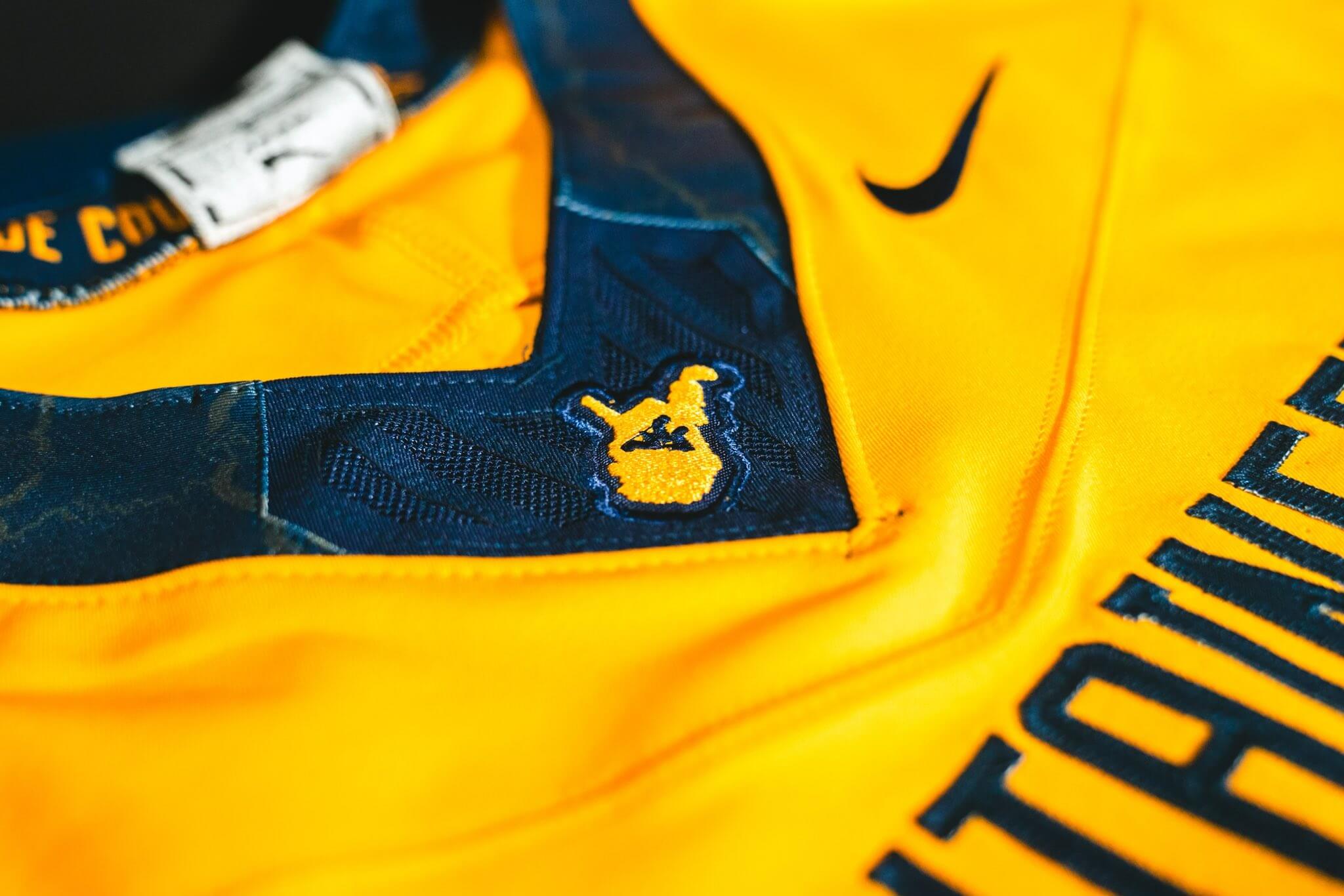 The collar is blue (and in Nike's newest template), with their West Virginia logo at the base of the collar.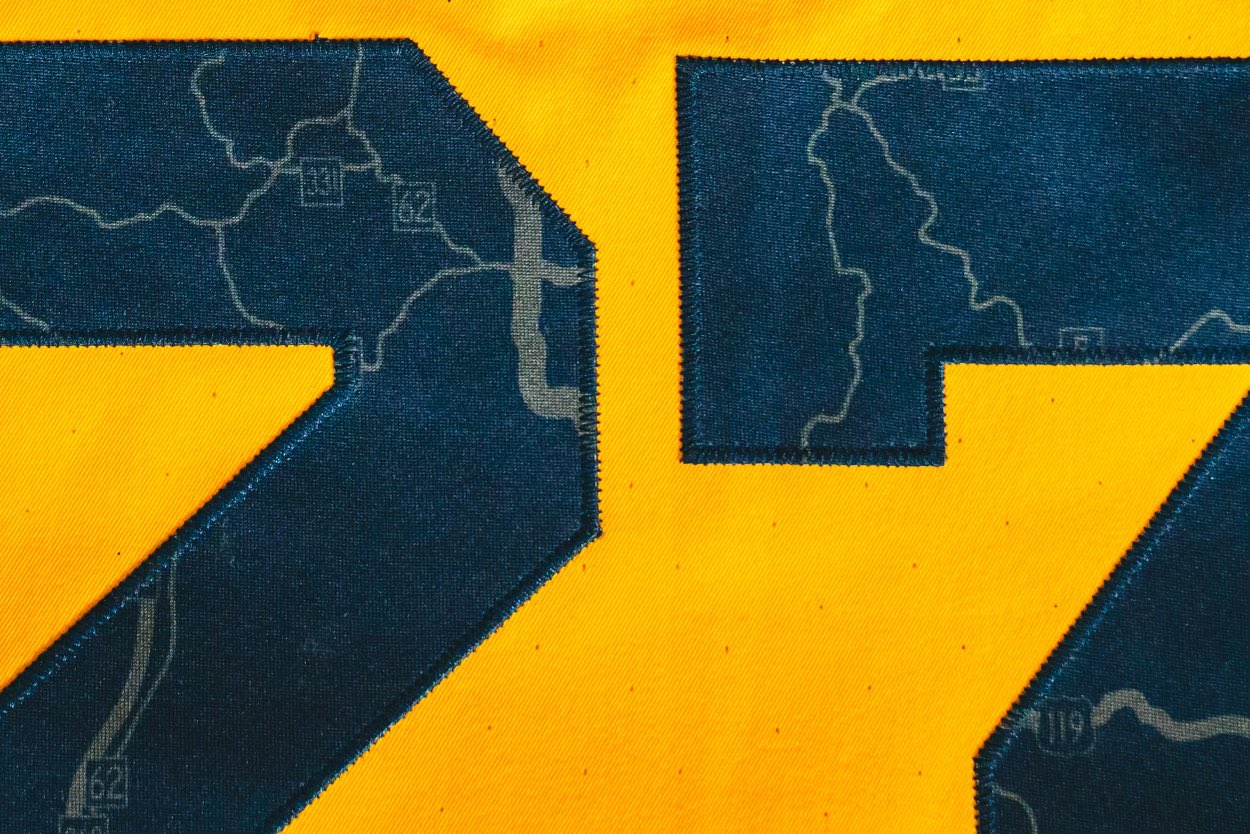 The numbers have a sublimated roadmap of the State, just like last season's CR alternate.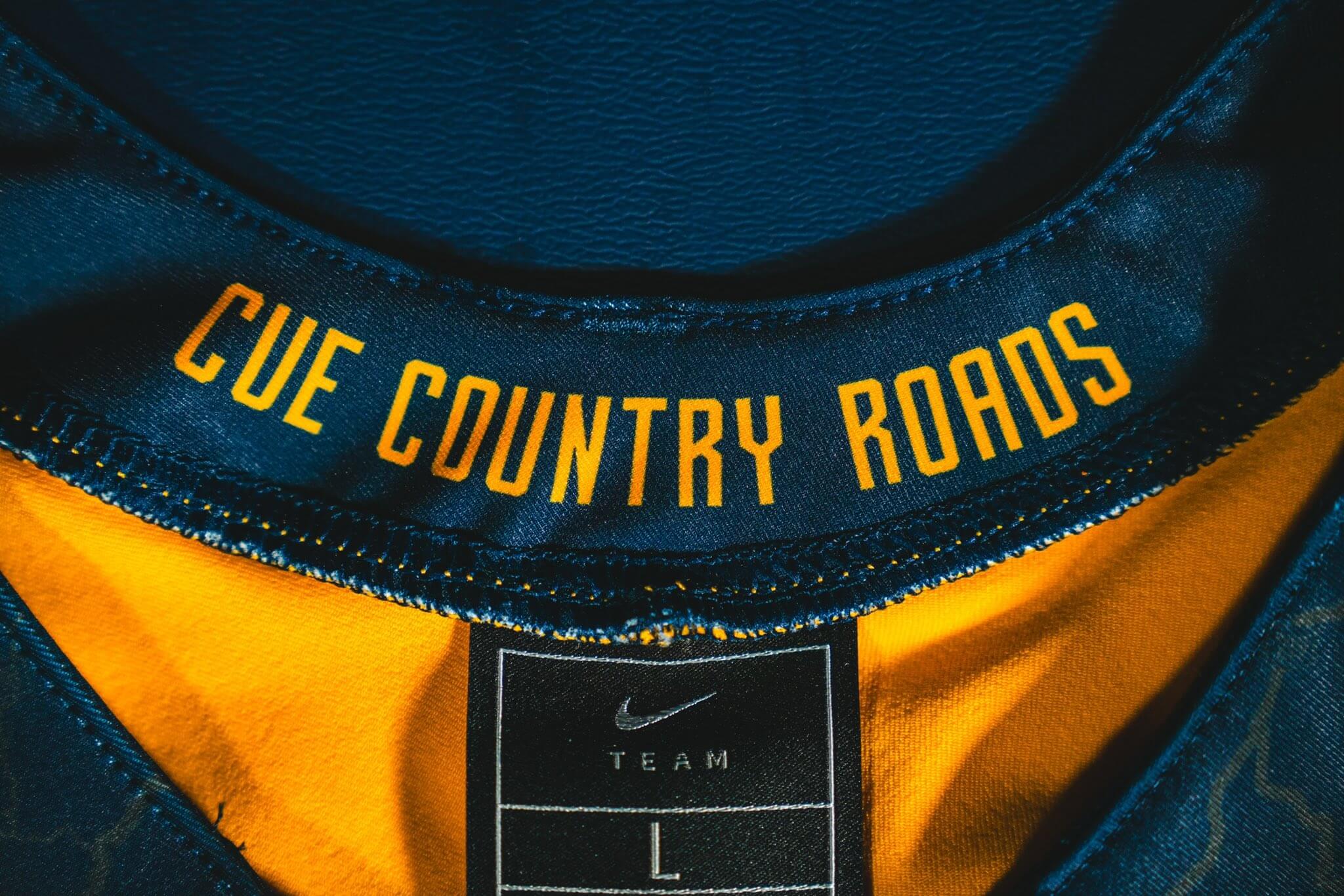 The inside of the collar reads "CUE COUNTRY ROADS."
Unfortunately, the team has not yet unveiled the full jersey, or whether there will be any special helmet or pants that they will pair with the new jersey.
UPDATE: The Mountaineers have finally released a photo of the front of the jersey, but nothing (yet) for the helmet or pants they'll wear with the jersey: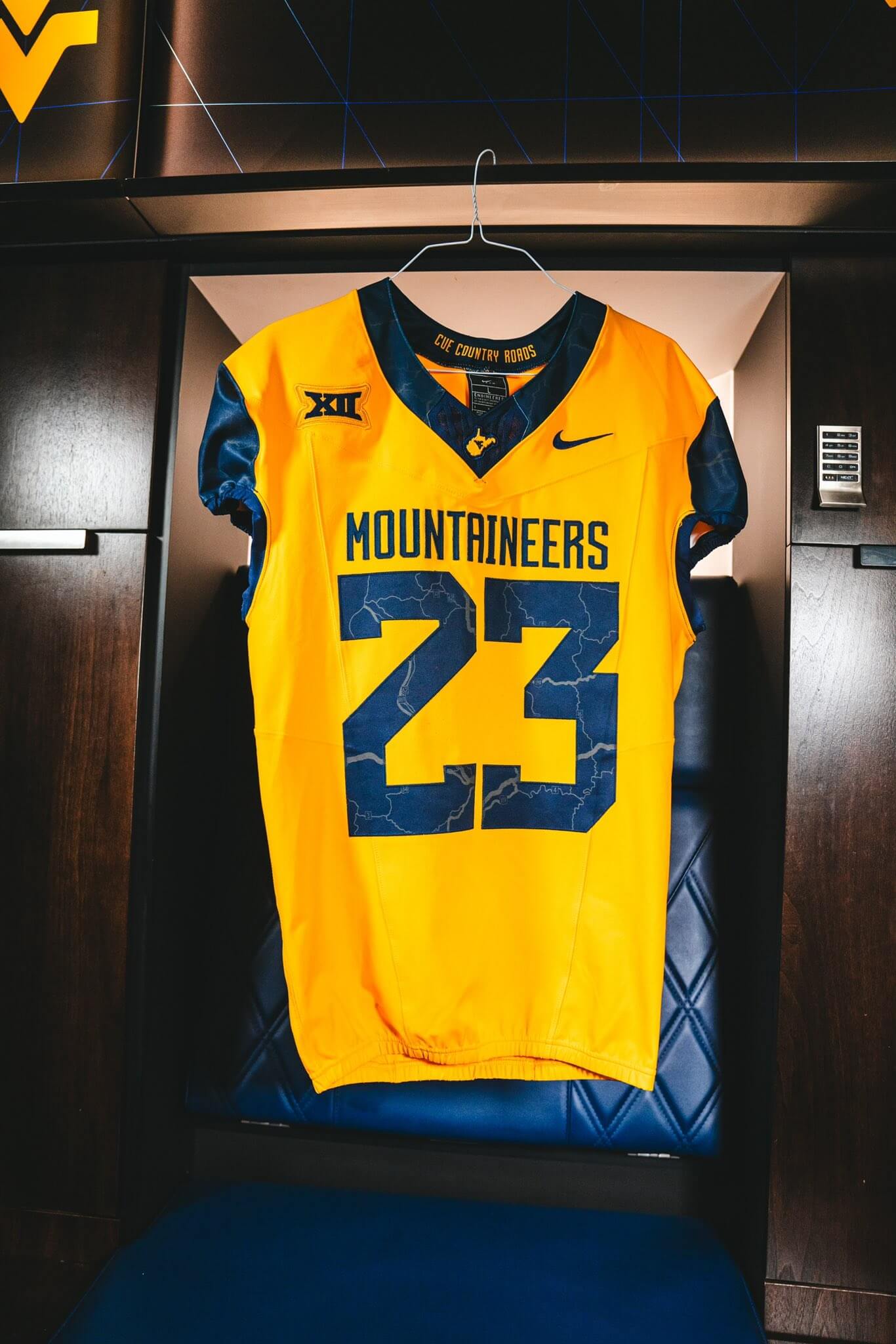 For reference, here is what the team's 2022 Country Roads uniform looked like.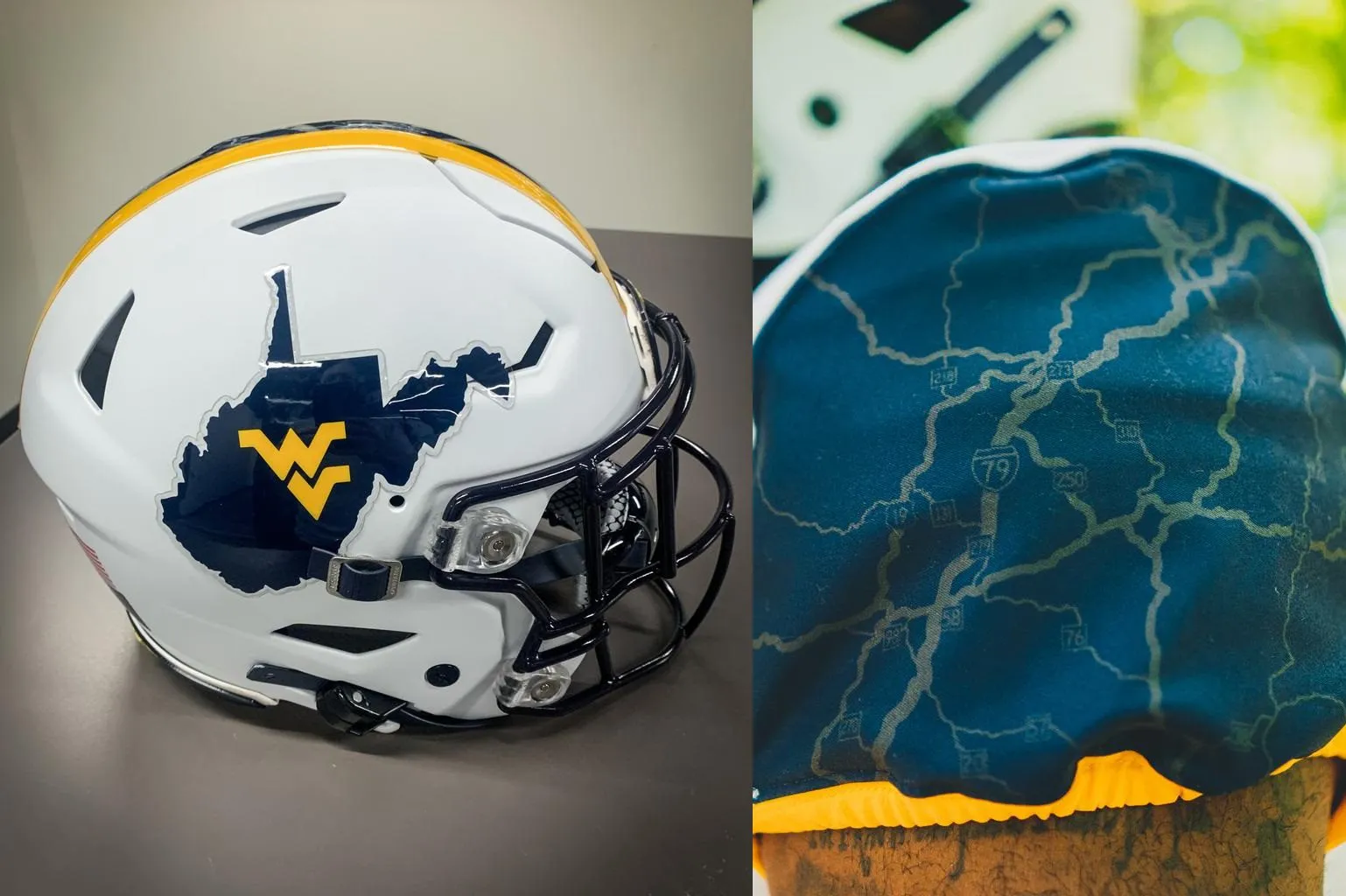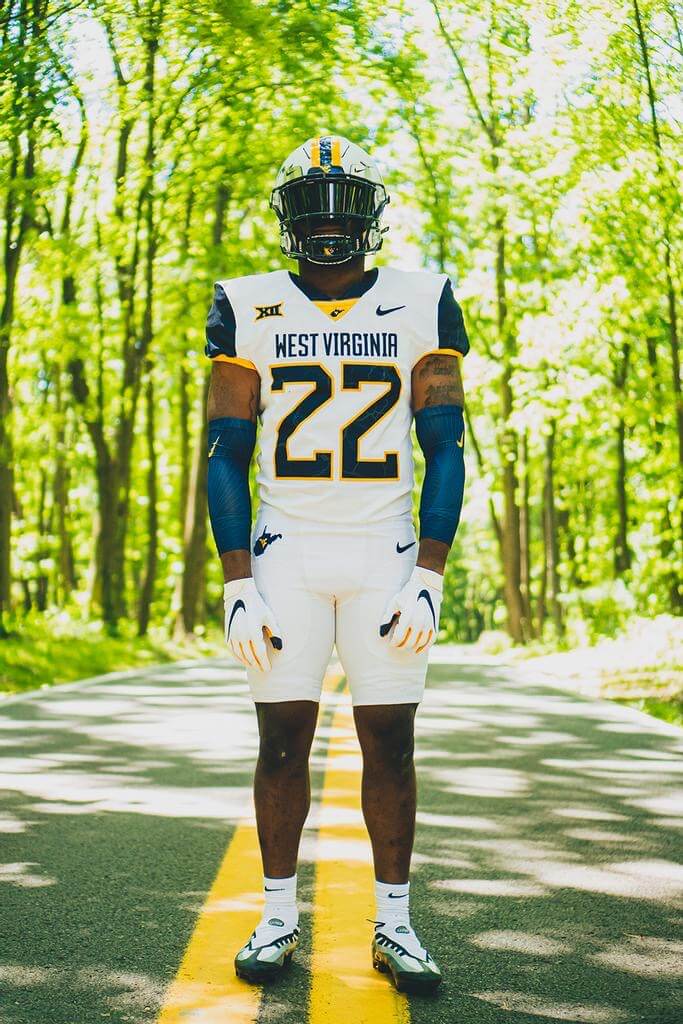 As you can see, that was a new all-white uniform, with a unique helmet, sublimated state roadmap on the sleeve caps, and special pants. Like this year's gold edition, the numbers also featured the sublimated map feature. Here's how that looked on the field: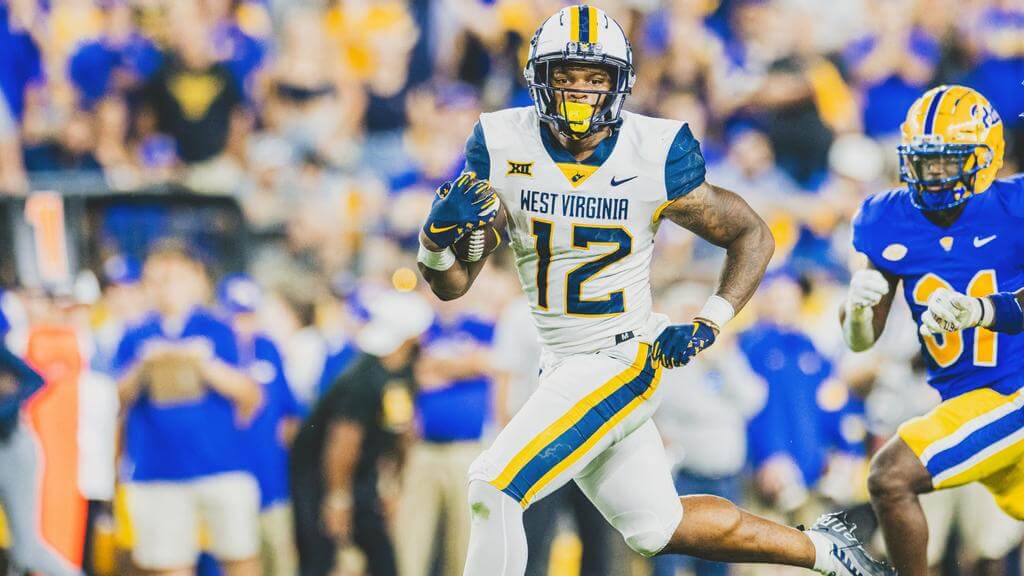 Obviously we don't know what the 2023 edition of "Country Roads" will look like yet. We can speculate they will give it the same treatment as the 2022 uniform, swapping gold for white, but until they unveil the full uniform, that's just speculation. Last year the Mountaineers wore their CR uniform twice. Of course, since this year they put "MOUNTAINEERS" as the wordmark rather than "WEST VIRGINIA," perhaps it won't follow last year's format.
Until they release the full uniform… Cue Country Roads.