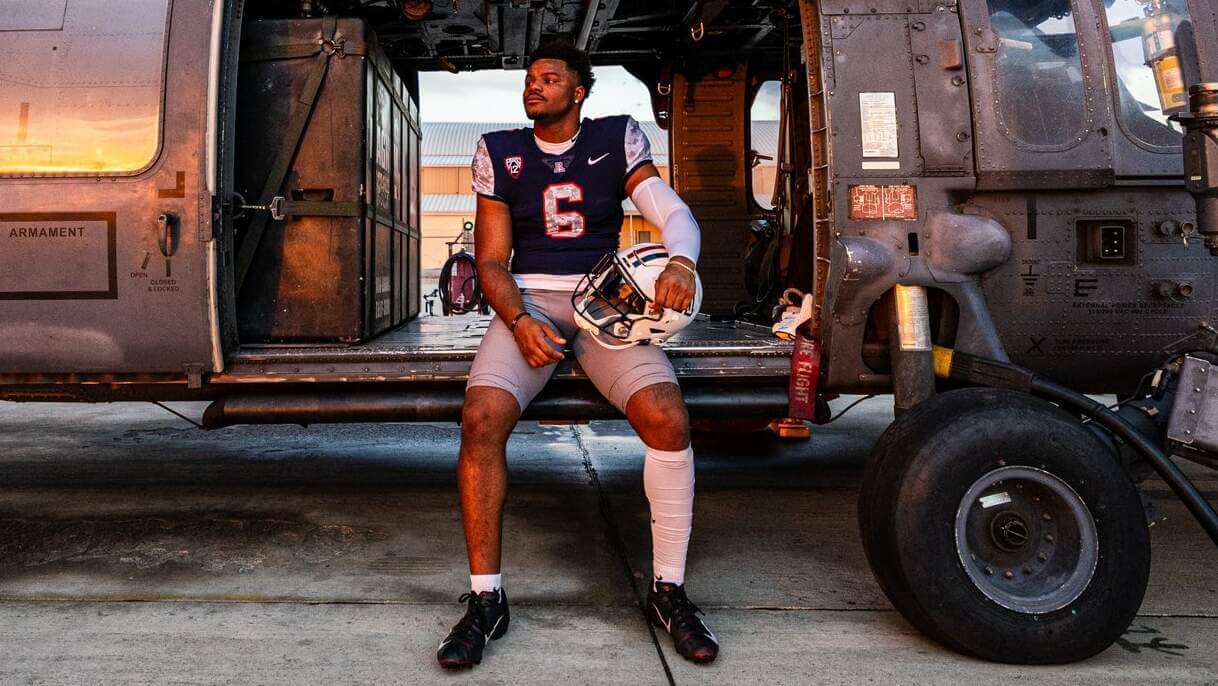 Earlier today, the University of Arizona Wildcats unveiled a new, "special edition Military Appreciation uniform."
Here's some photos provided by the Wildcats.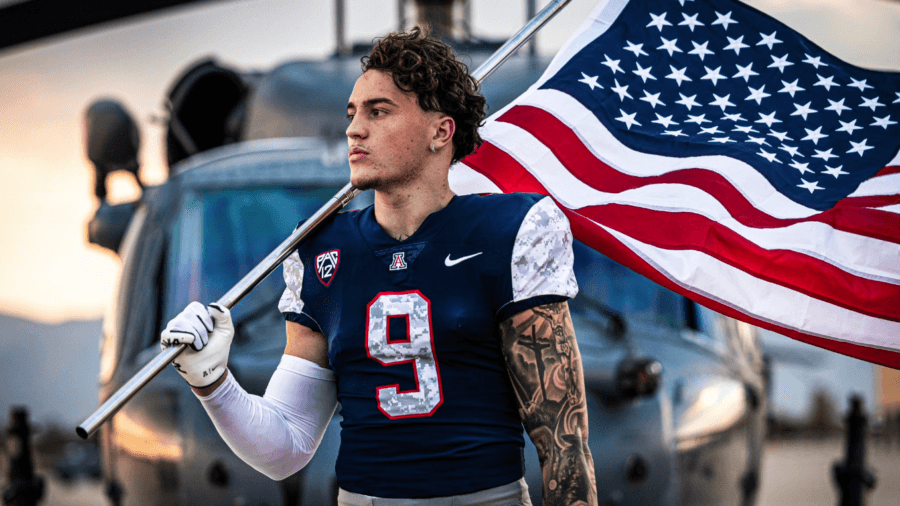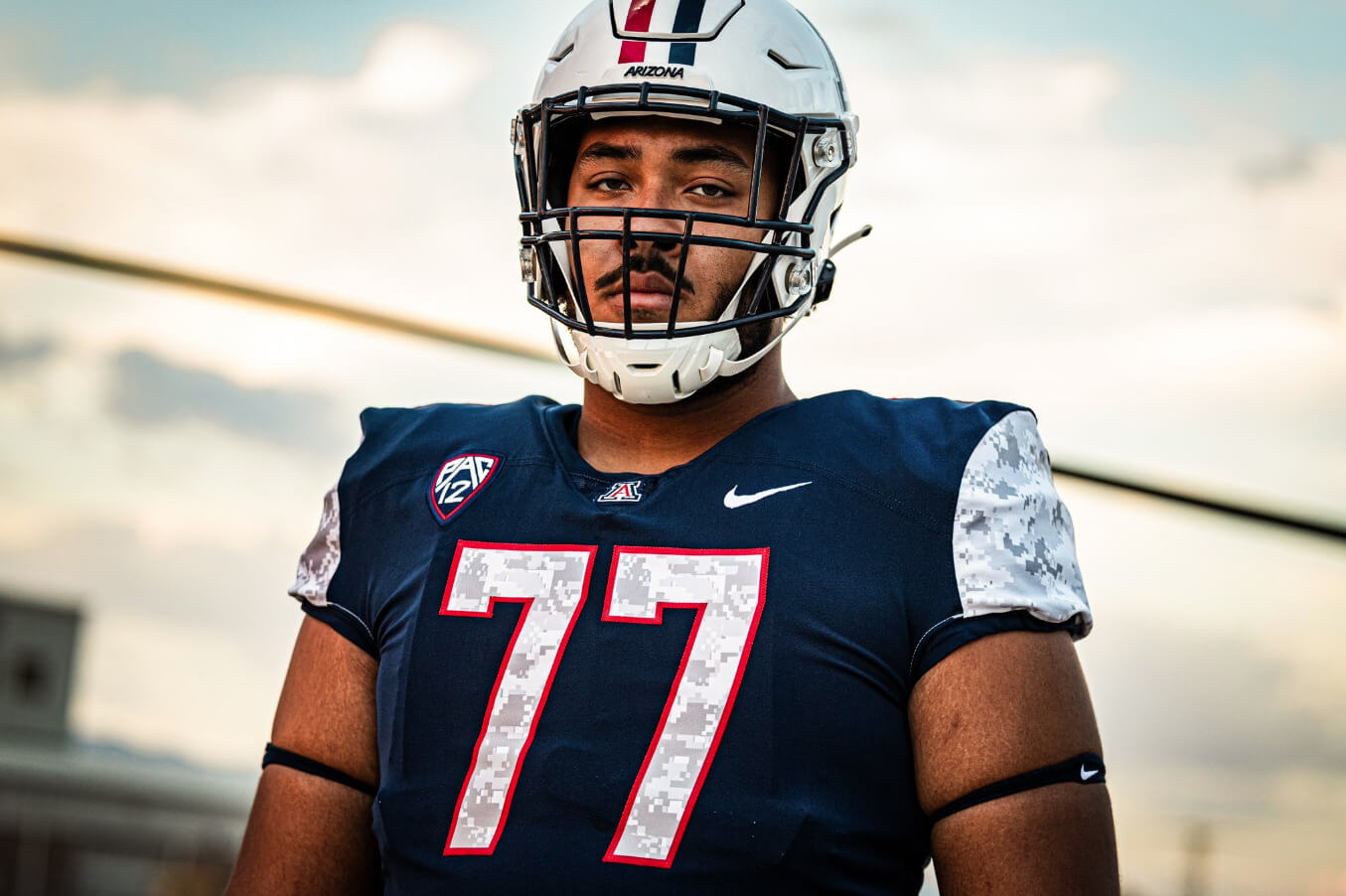 As you can see, the jersey appears to be their regular navy blue model, but with a gray, desert camo pattern on the sleeve caps and the numbers. Here's a closeup of the numbers.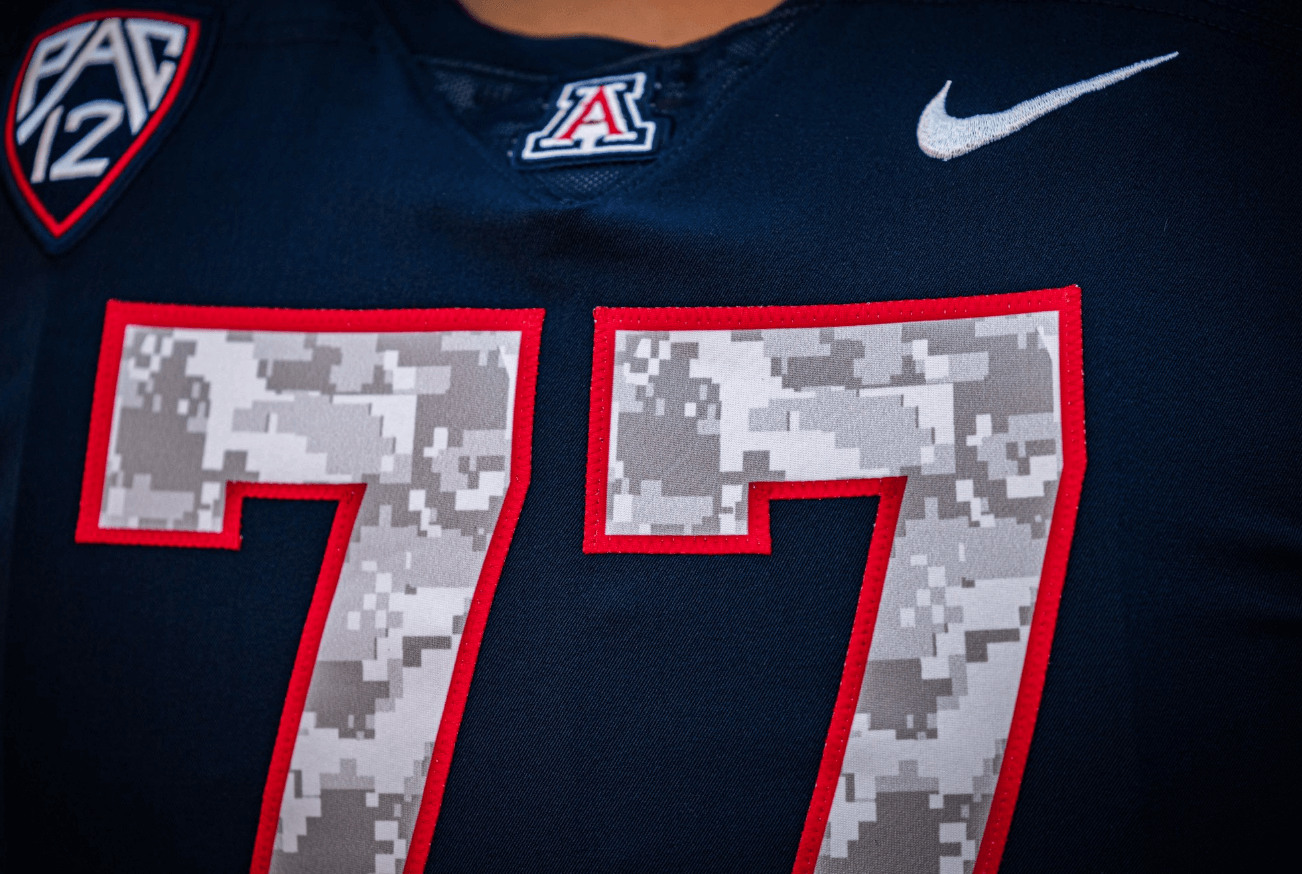 Unlike most new NCAA Football uniforms unveilings, this one wasn't accompanied by a hype video.
In their sole tweet announcing the new uniform it appears as though only the jersey has been altered. However, the pants look to be gray — to match the coloring of the desert camo — which would be a new color pants for them.
According to this news release,
The team and University will honor those who have and continue to serve our country with a special edition Military Appreciation uniform during select games in 2023.

The Wildcats have unveiled brand new military uniforms, switching from the white primary color with camouflage infused on the numbers and shoulders of years past to a blue primary home jersey and camouflage numbers alongside a lighter military camouflage on the shoulders.

Arizona will wear these uniforms against Utah on Nov. 18 during the Military and Veteran Appreciation game at Arizona Stadium.
The Wildcats have done the Military Appreciation thing before. In the last two seasons, Arizona wore "Dress Whites" uniforms with a white base and navy blue shoulders, red digital camouflage numbers, a "355th Fighter Wing" patch and a Davis-Monthan Air Force Base decal on the back of the helmet. In 2020 they wore a gray uniform.
Here's a look at their 2021-22 special uniform.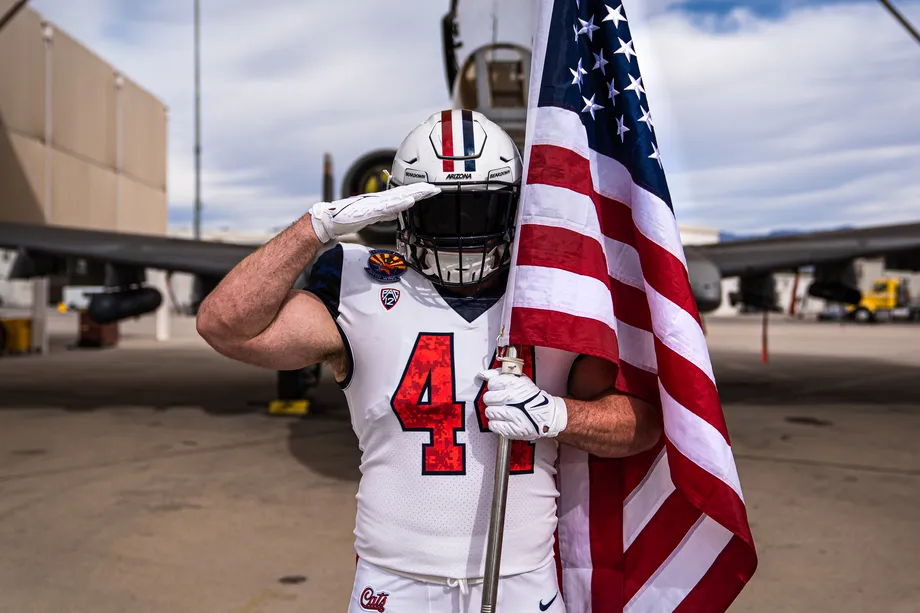 And here's a look at their 2020 uniform.