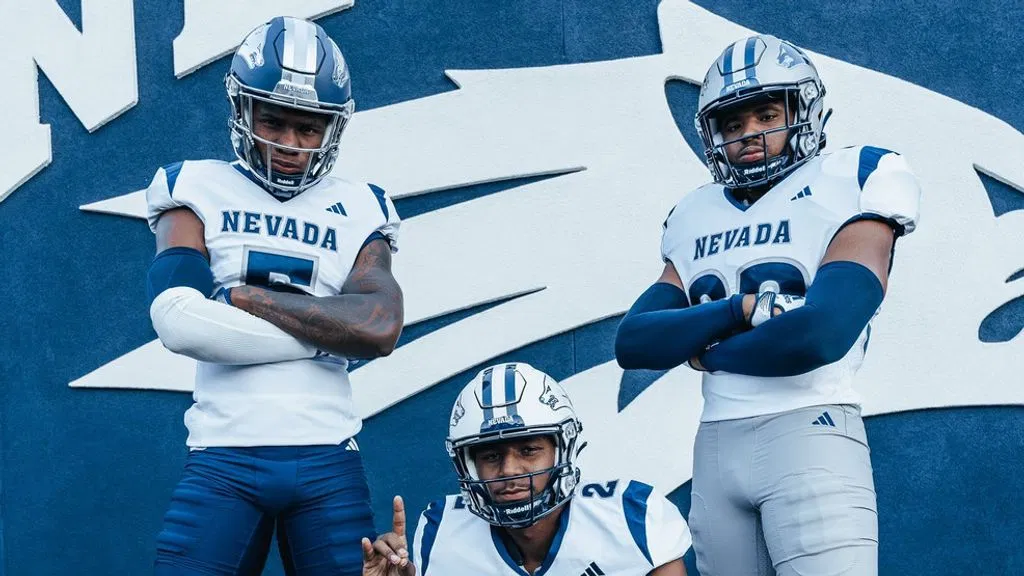 In the midst of all the breaking NFL uni/helmet news, coupled with a few B1G football unveilings, the Nevada Wolf Pack rather quietly introduced a new set of jerseys and helmets for the 2023 season. Nevada's not really a football powerhouse, and their uniform reveal didn't really generate much buzz. To an extent, that's understandable, since the changes the school has made were more minor tweaks than wholesale revisions. In fact, if you are only a casual observer of the Mountain West Conference, you might not even notice the changes.
Let's take a quick look at what the Pack unveiled.
HOME JERSEY: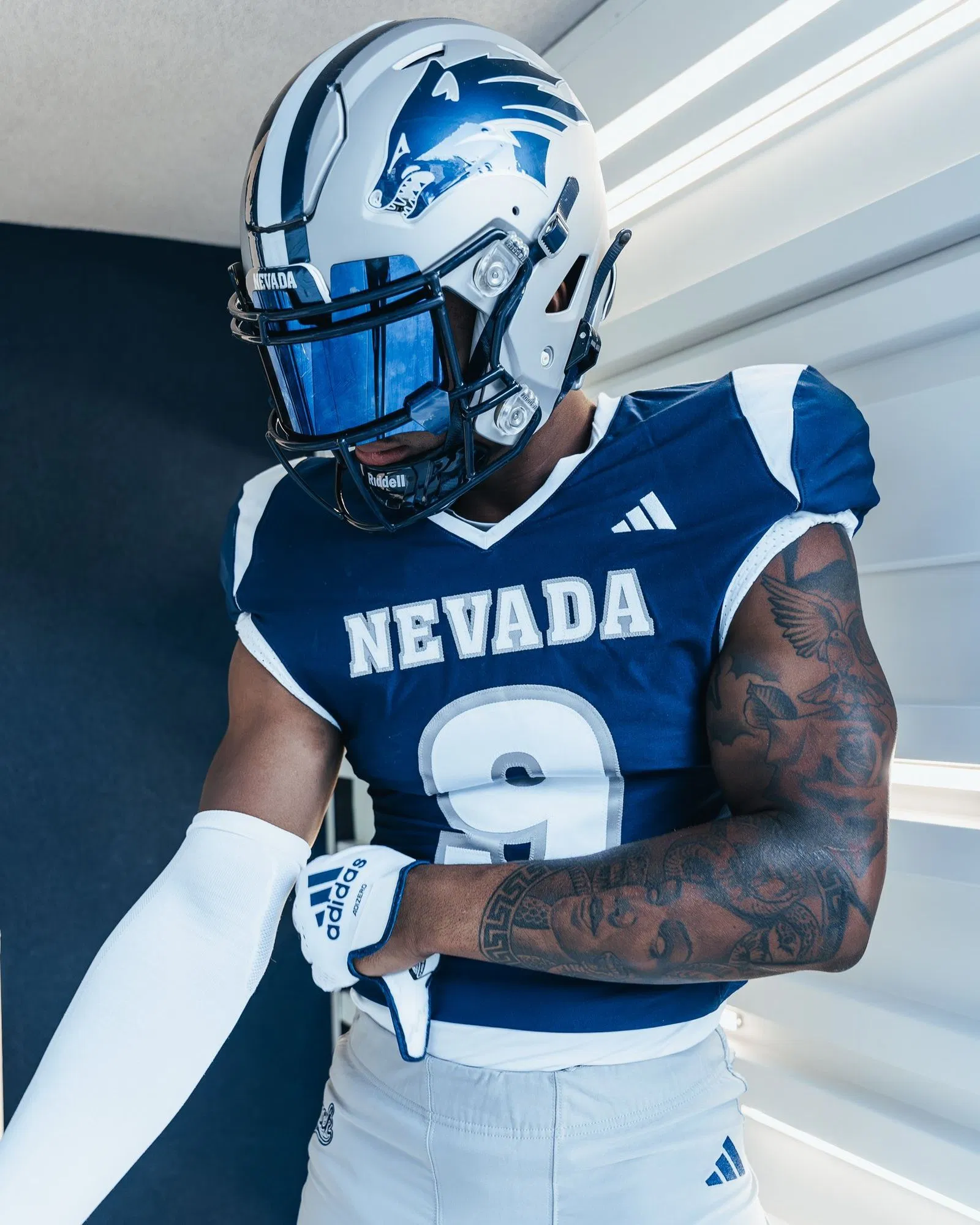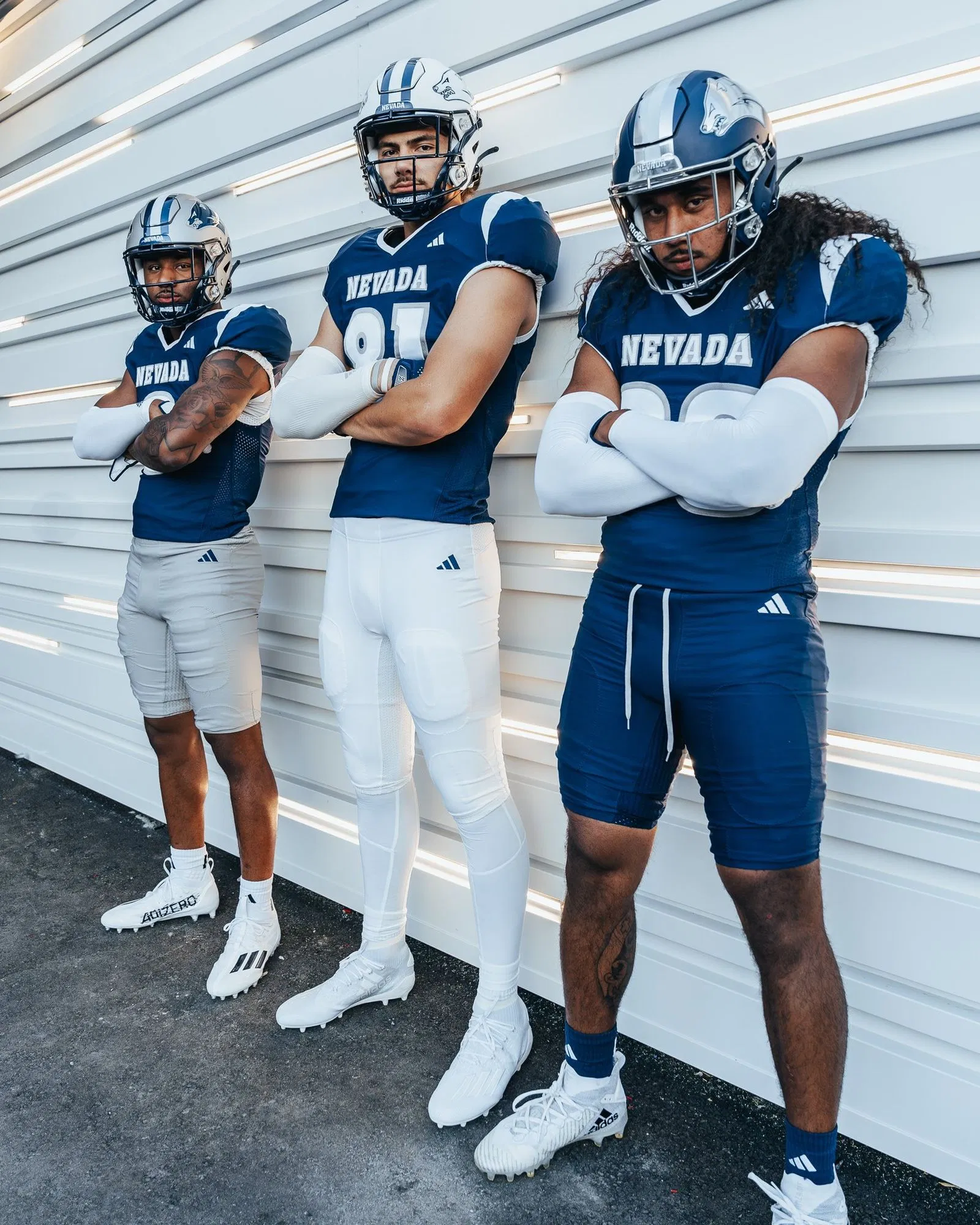 The new jerseys feature some slight differences from the old: thin white stripes have been added to the shoulder caps, and the neck and sleeve hems also have thin white piping. "NEVADA" is in a slightly enlarged block font, outlined in silver/gray. Numbers appear to be a thicker rounded font, and also outlined in silver/gray. The previous jersey had no shoulder stripes nor white surrounding the collar, and the wordmark and number were both outlined in blue. The new jerseys feature silver/gray stroking.
AWAY JERSEY: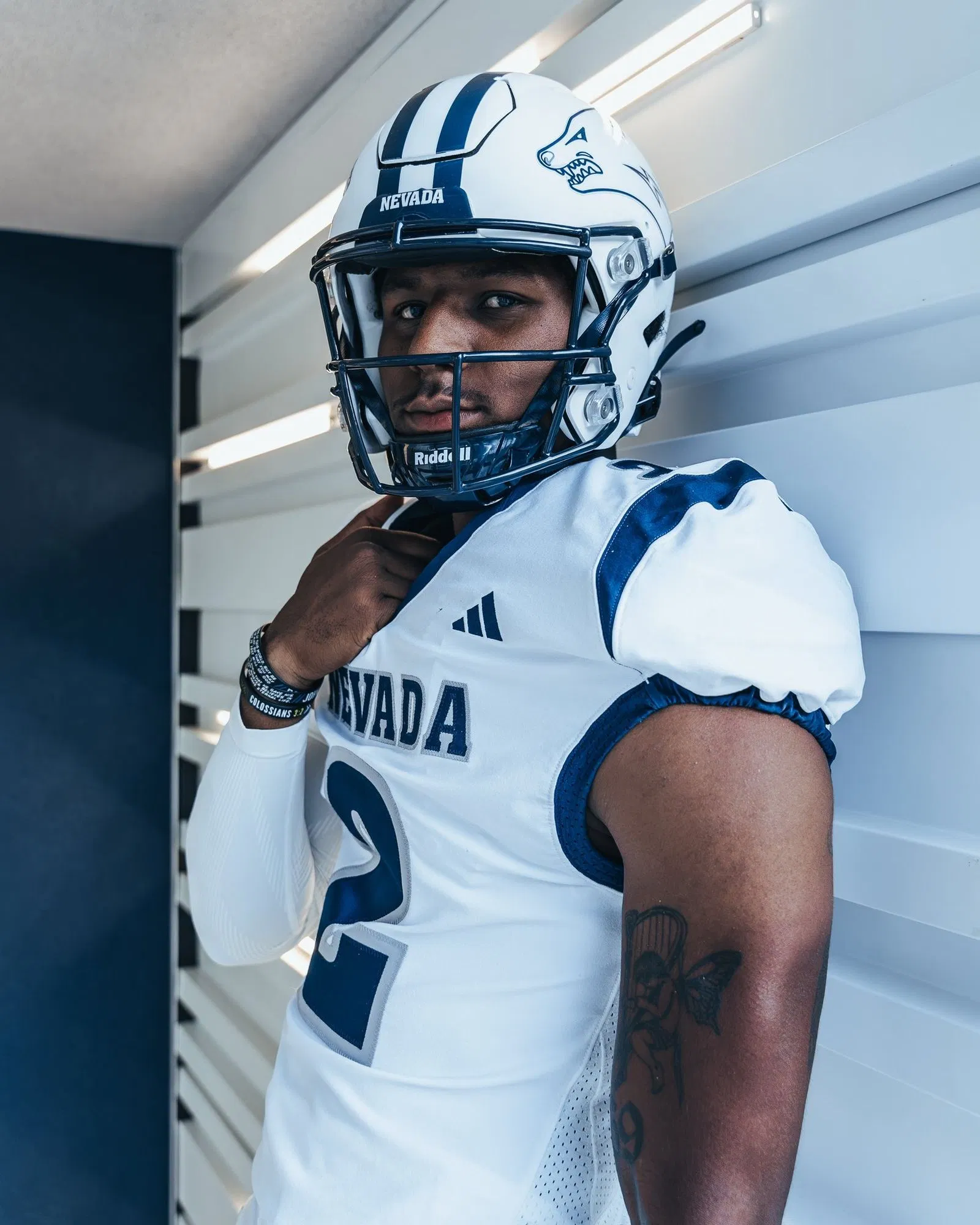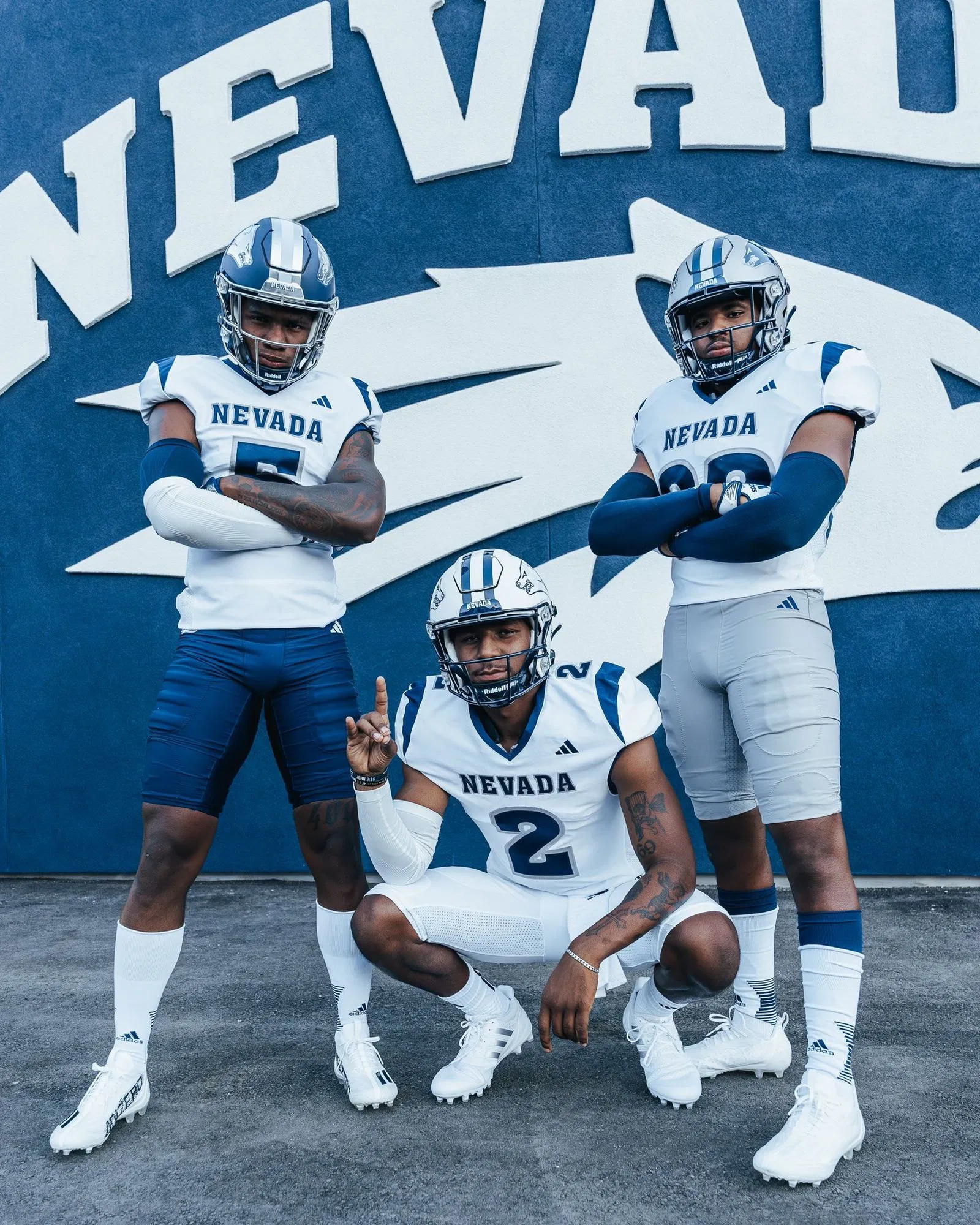 The new road jerseys have been given a similar treatment to the blue: blue stripes on the shoulders, blue piping around the collar and sleeve hems, and new wordmark and number fonts outlined in silver/gray. Previously the white jersey had no outline on the wordmark or number (and while the color looks slightly darker on the old jersey, both colors are "Nevada Blue").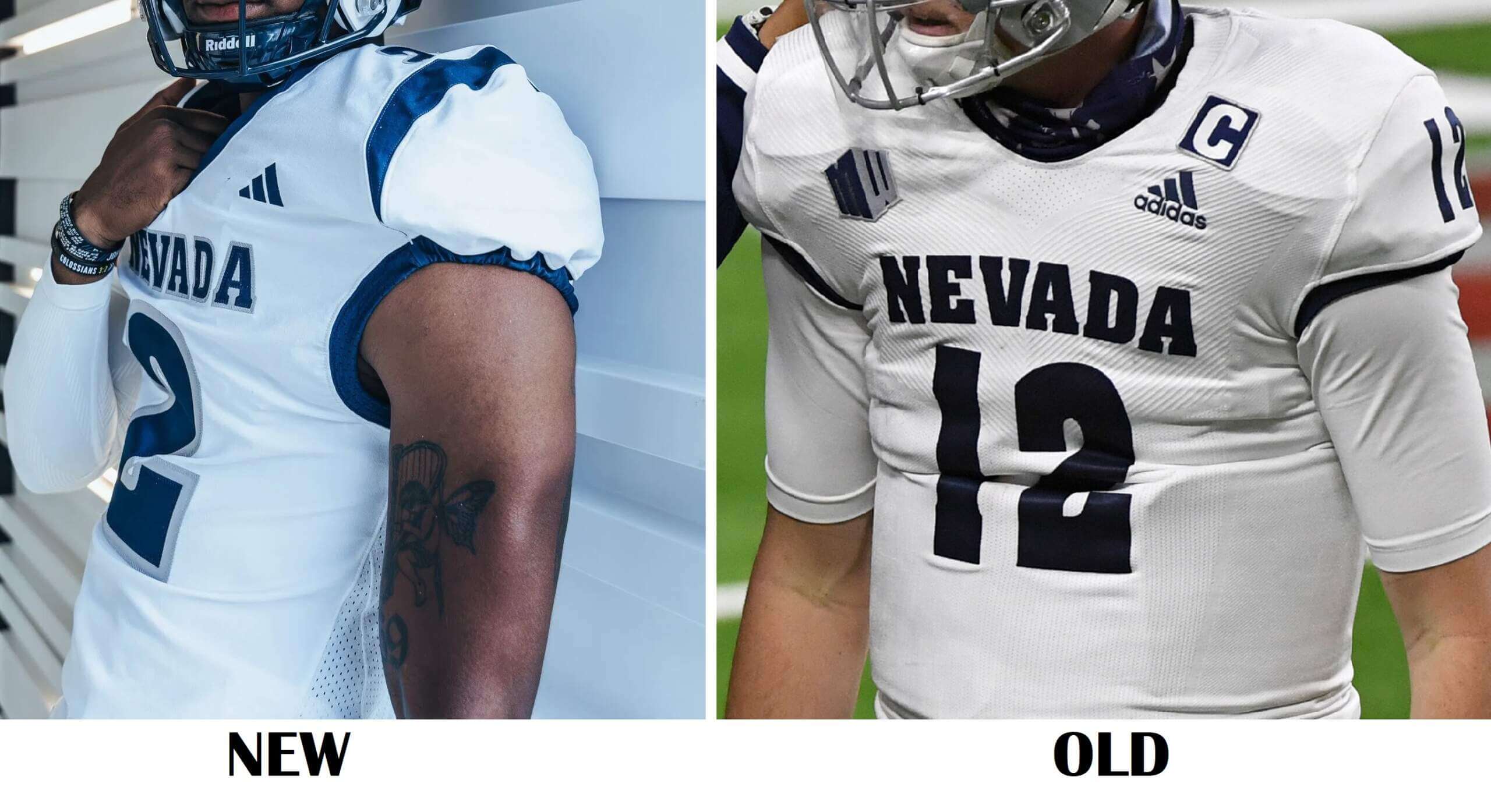 HELMETS:
The helmets, which are available in blue, white and silver/gray, now have standardized patterns and helmet logos. The white and metallic silver helmets previously had a single stripe; the new gray helmet has more of a matte finish, and all three helmets feature three stripes (though the white helmet has blue/white/blue striping, making it appear as though it's only two stripes). All three helmets will also feature the Wolf Pack logo.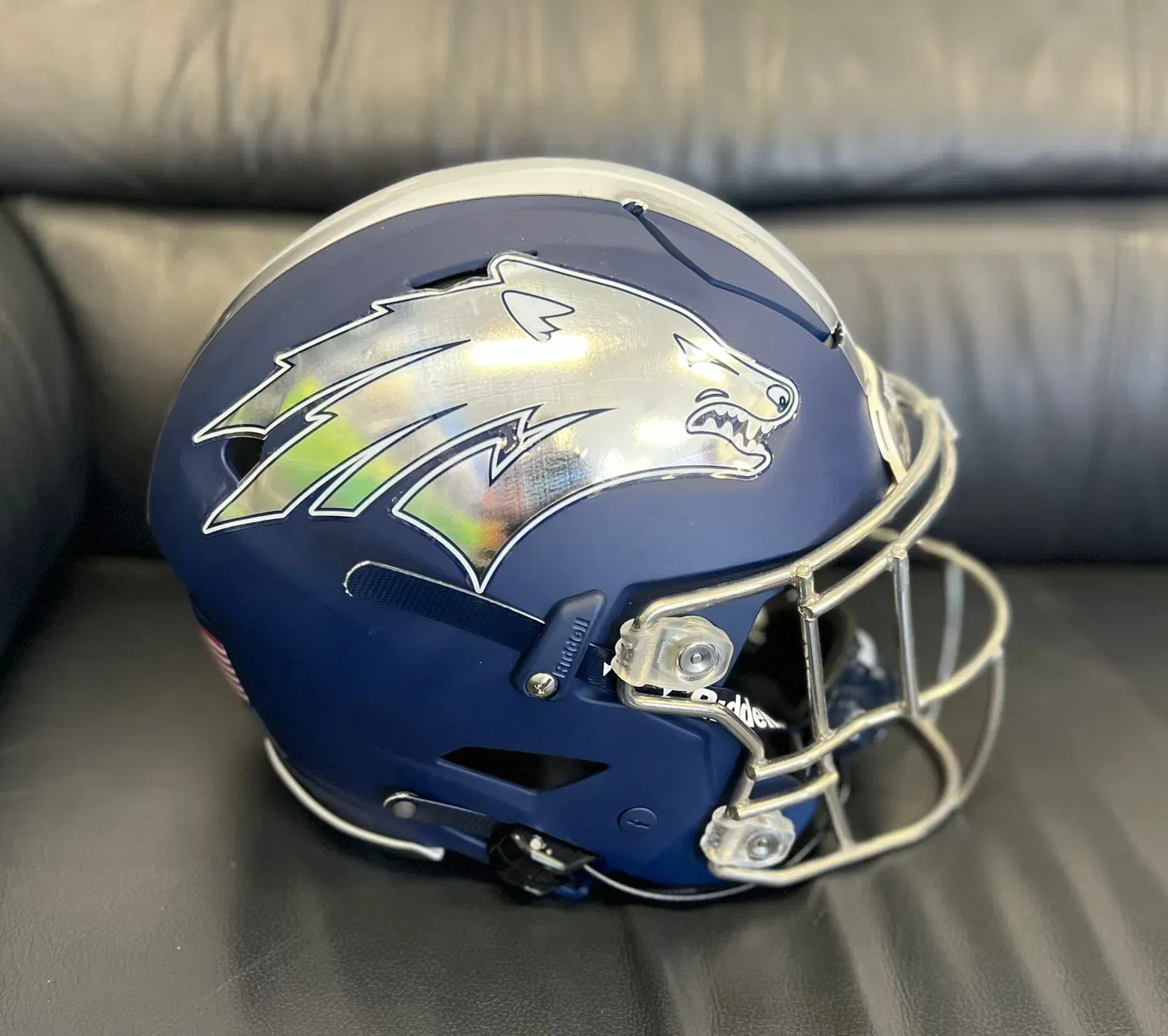 All three sets of pants are stripeless, and the uniforms are designed to be worn with interchangeable helmet/jersey/pant, allowing for a larger number of possible combinations and looks: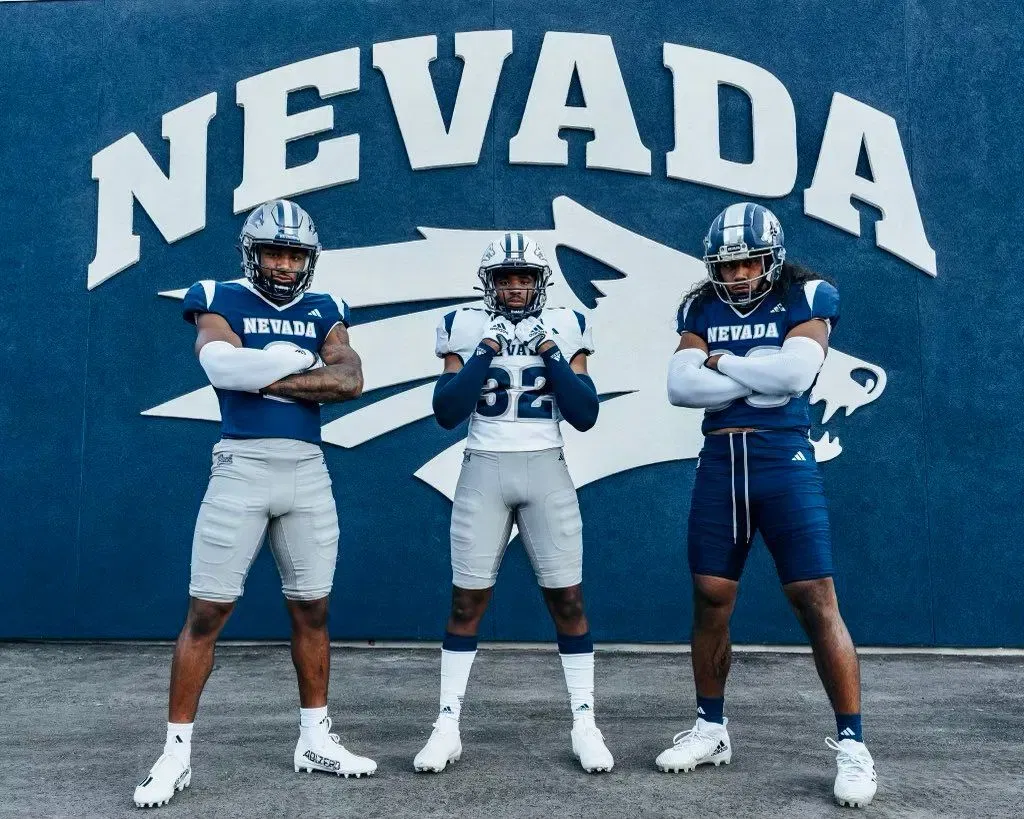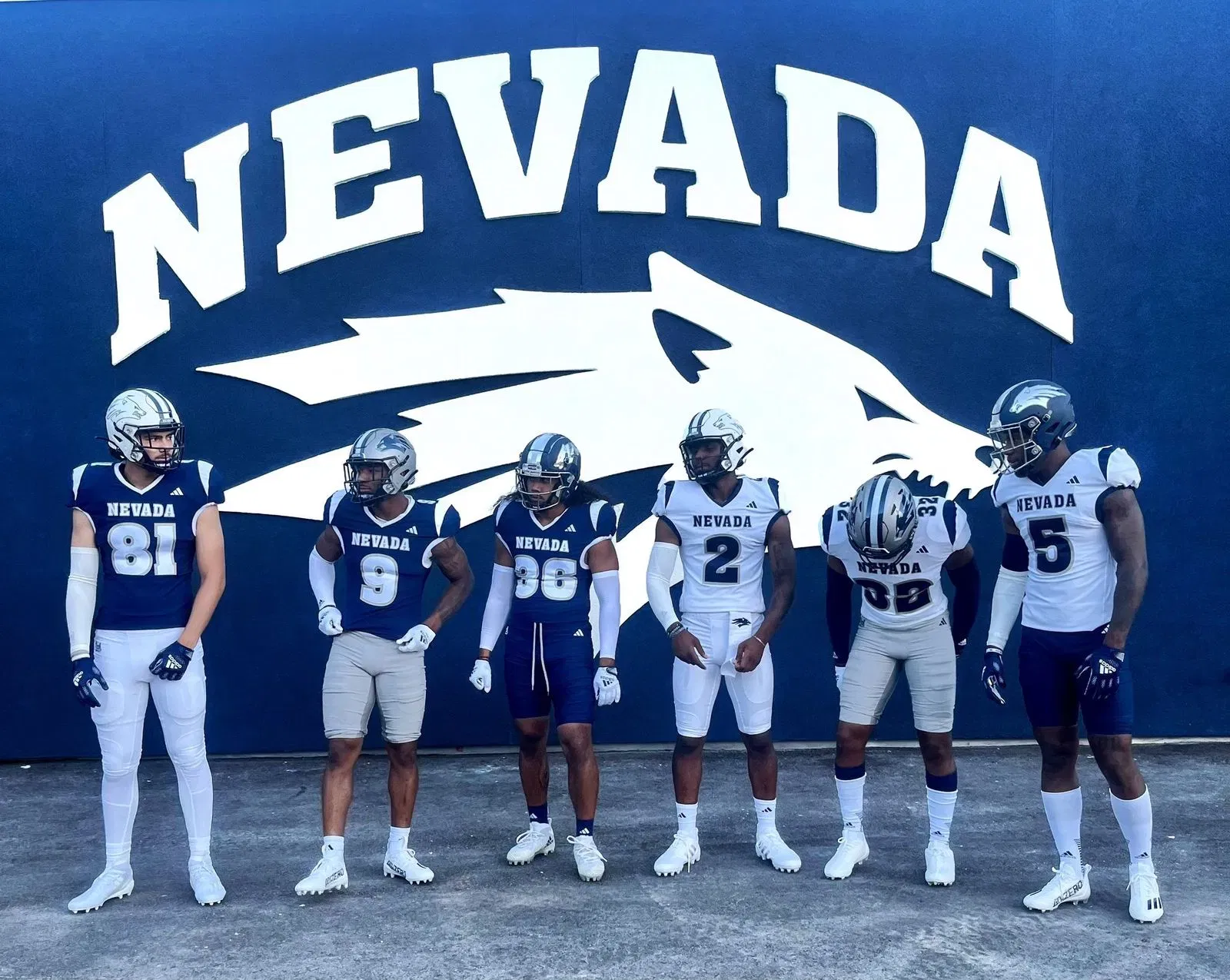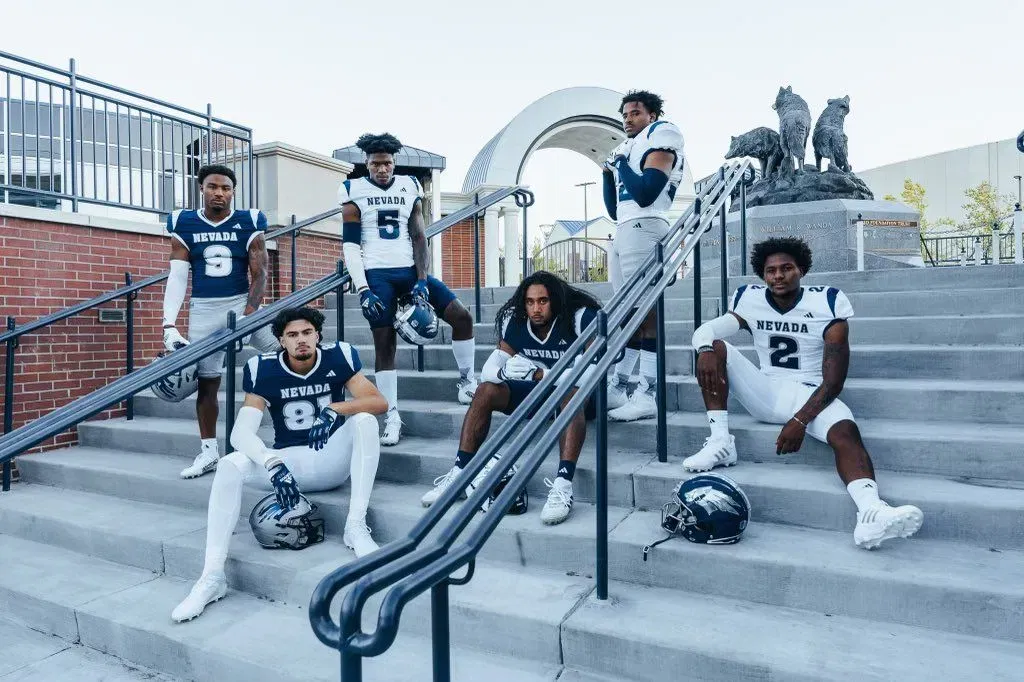 As is par for the course with college football uniform unveilings, the team produced a hype video, which gives a better look at the uniforms:
there's history in the new threads 🧵 #BattleBorn | #HomeIsNevada pic.twitter.com/BA7icNpZx3

— Nevada Football (@NevadaFootball) July 28, 2023
Not bad, right? Nevada had some pretty good uniforms prior to this, and the new ones aren't all that different. If anything, they've introduced a slight bit of conformity across the different sets.