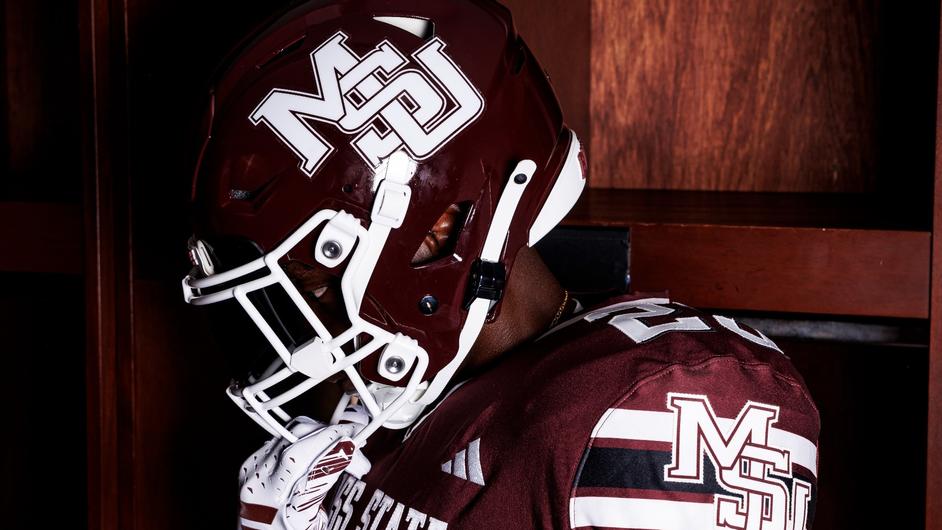 The Mississippi State Bulldogs have unveiled throwback uniforms to celebrate the the 25-year anniversary of their 1998 SEC West championship on November 4th, against Kentucky.
Here's a look at the unis (with an explainer):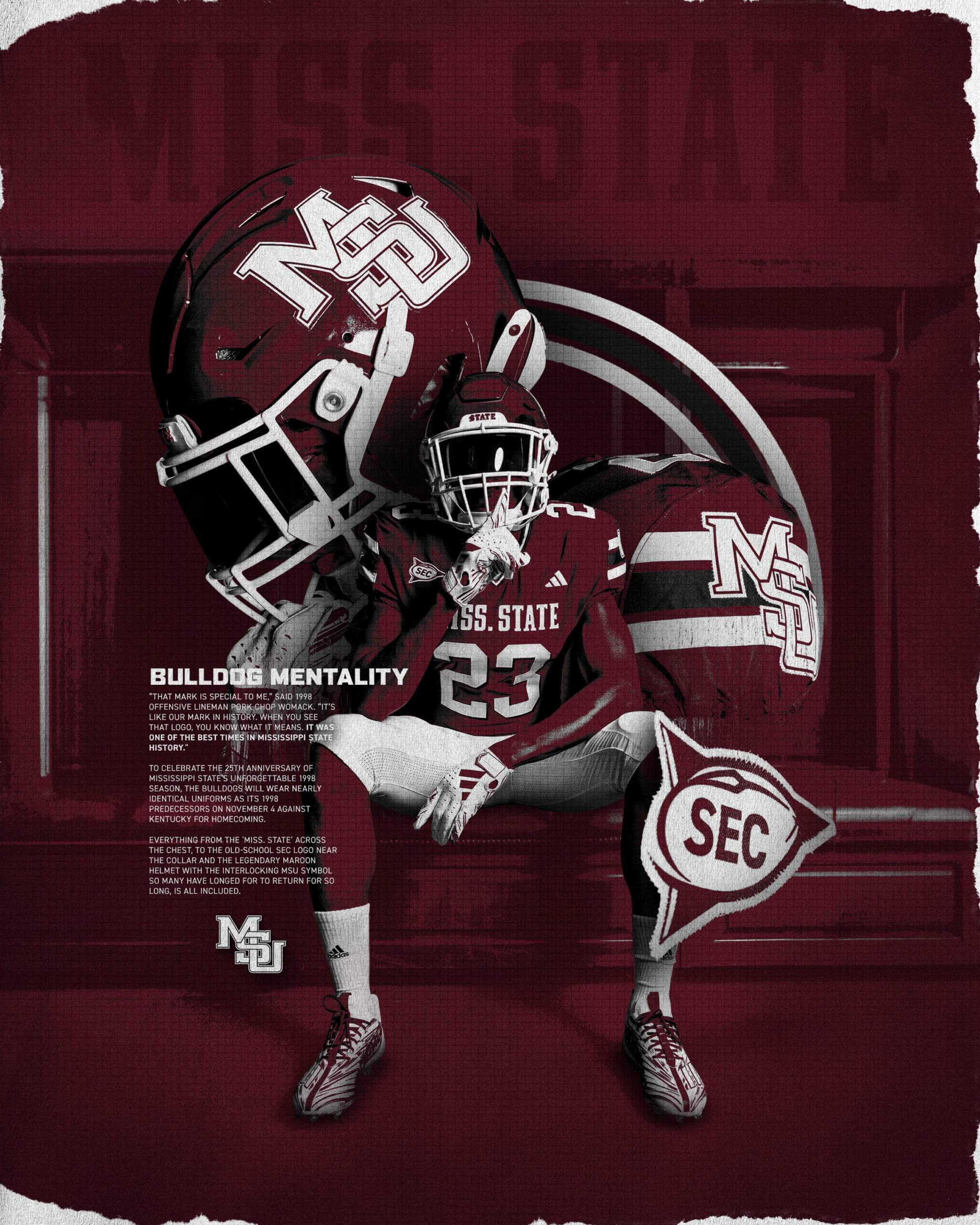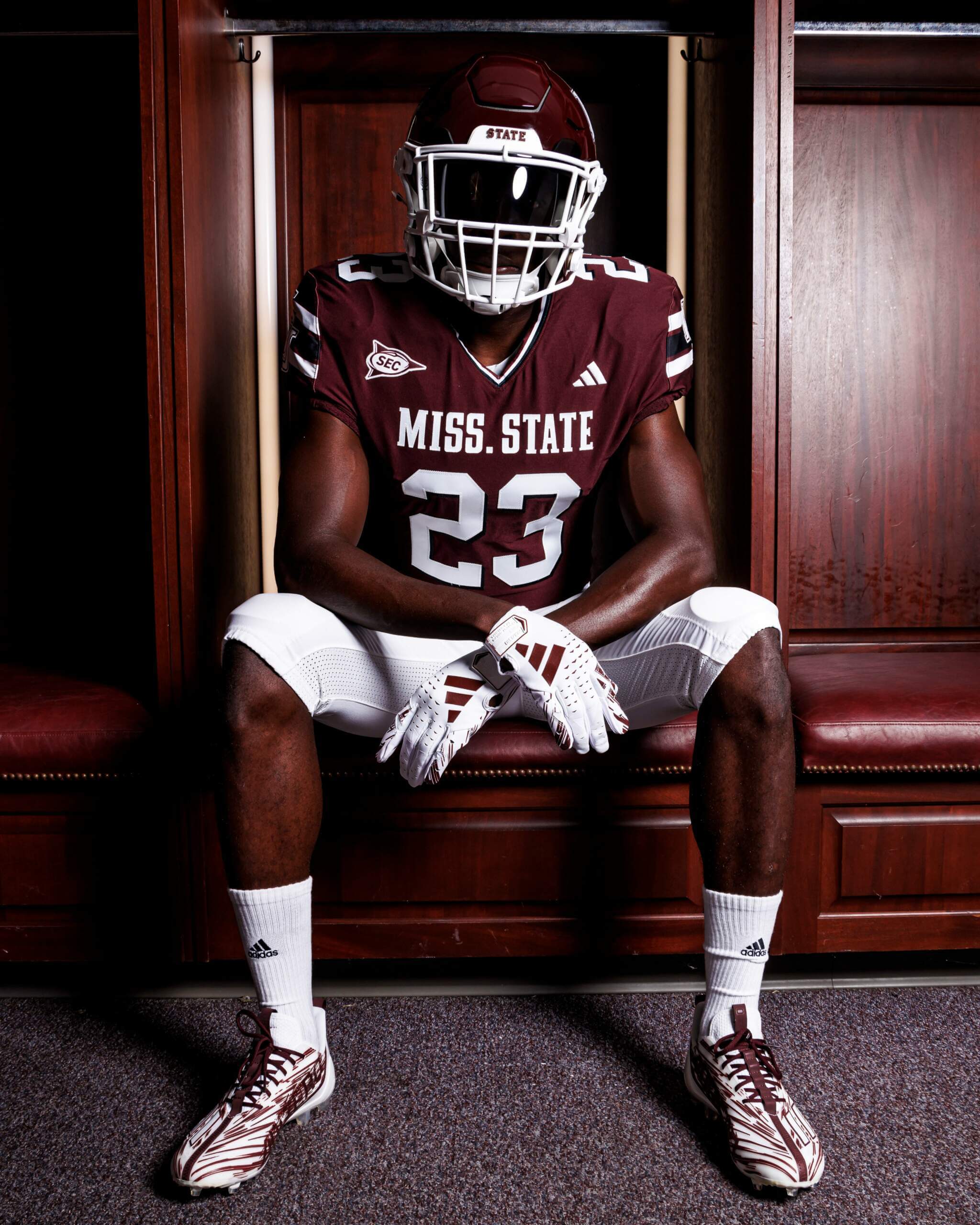 As you can see, helmets and jersey are maroon, with white, stripeless pants.
The maroon helmet features the interlocking "MSU" logo worn by the 1998 team. The same logo is worn on the sleeve caps. The sleeve caps have a thick white/black/white striping pattern, separated by two thin stripes of maroon.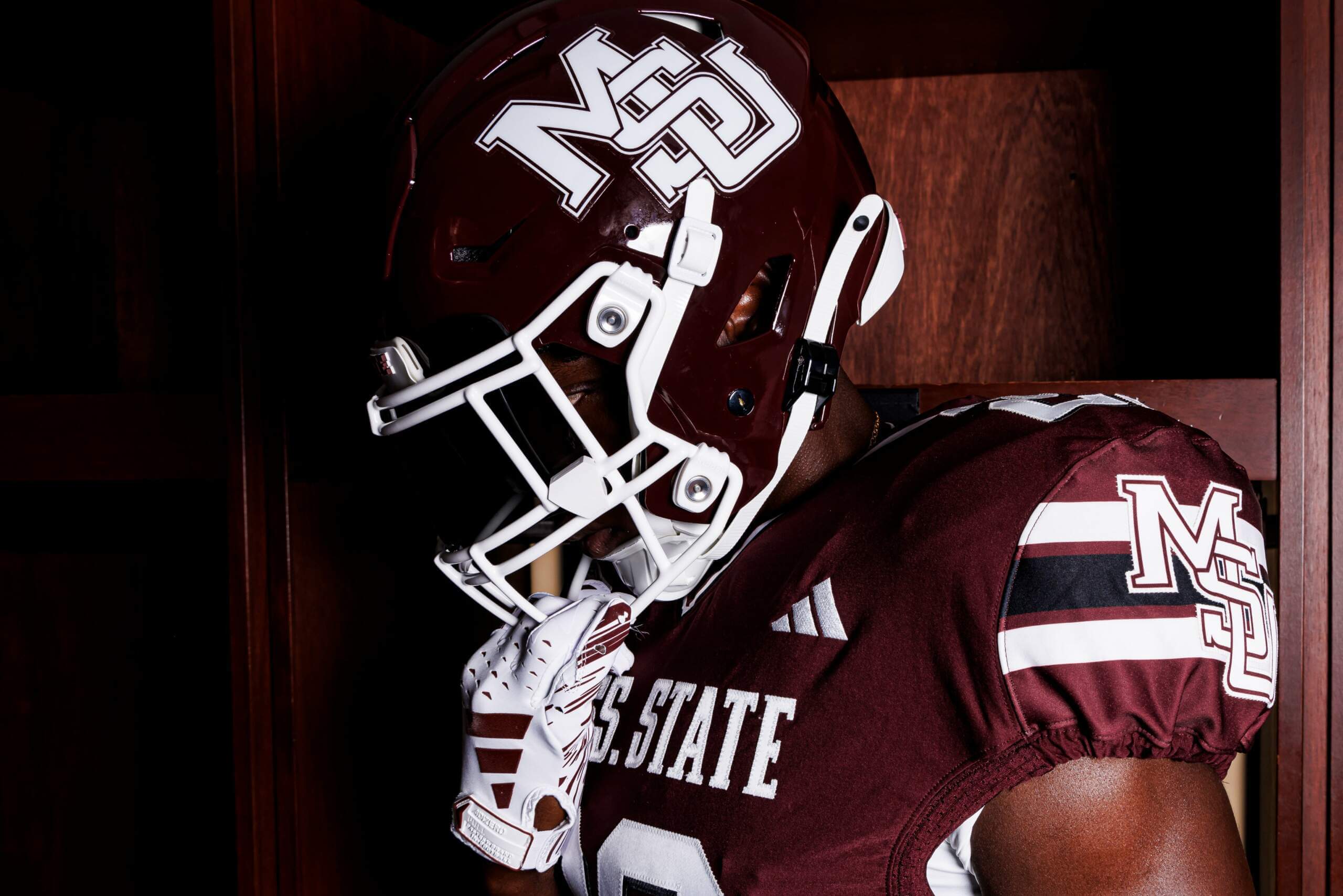 The jersey features a "MISS. STATE" wordmark in capital white letters, and jersey numbers are also solid white. White TV numbers grace the top of the shoulders. The numbers also have a very thin black blockshadow. Note the SEC jersey patch is the one worn in 1998 as well.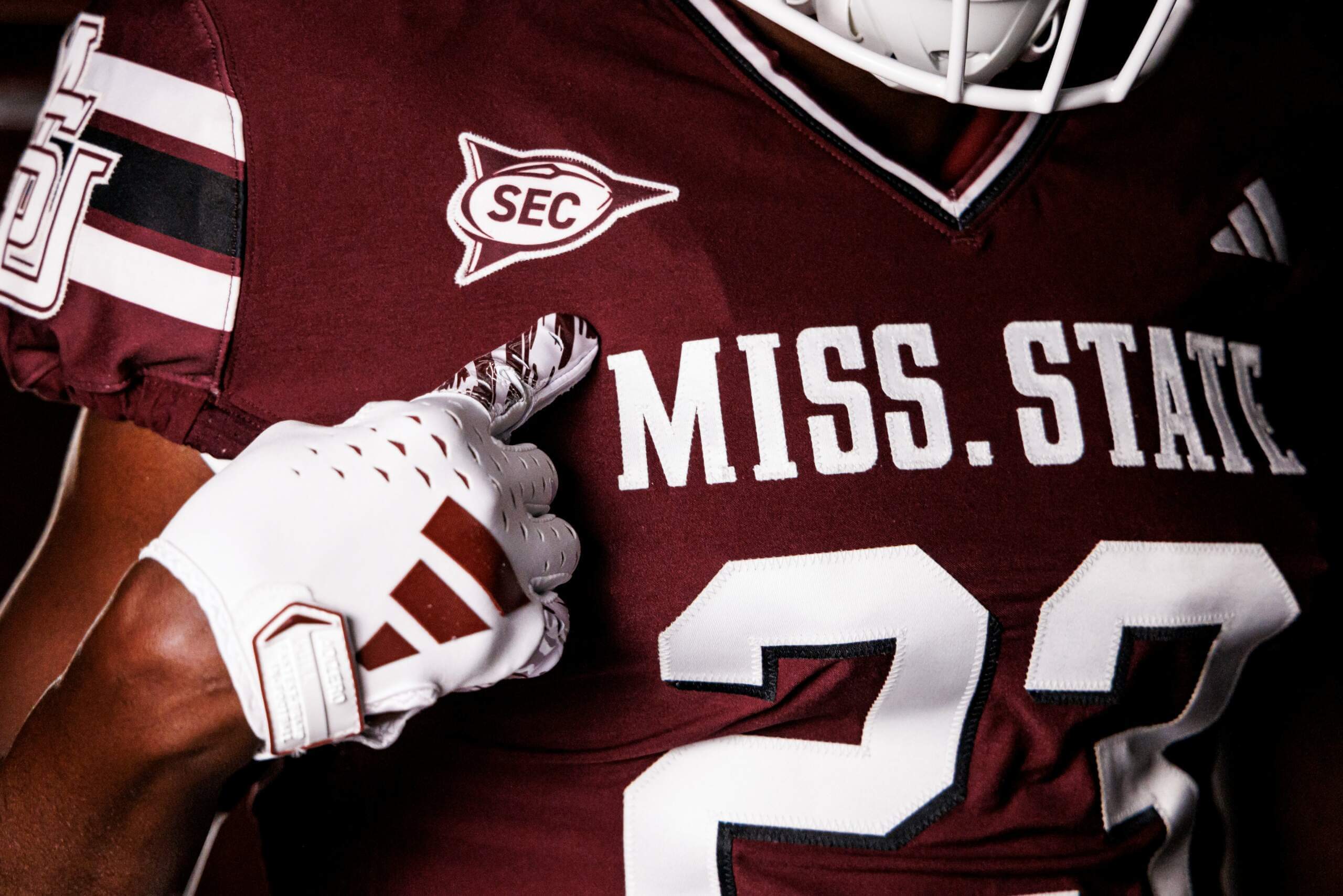 The white pants will also feature a maroon interlocking "MSU" logo on the left thigh.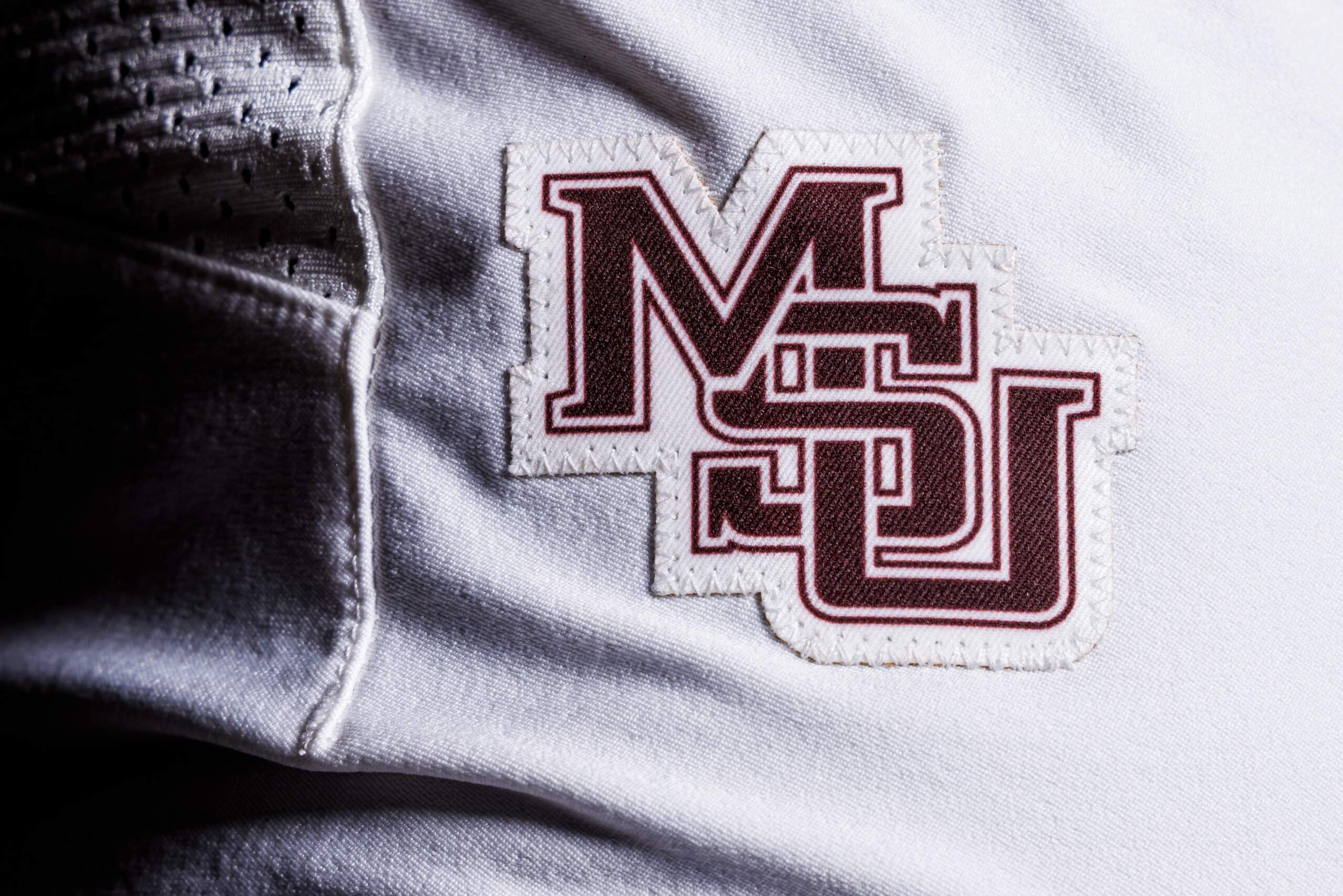 While we won't know for sure until the game, the model is shown wearing low white socks and black cleats. Let's hope the entire team adopts this look for the Kentucky tilt.
Earlier today, the team issued a press release giving more details.
While the uniforms will obviously have a different cut from their 1998 predecessors, how closely do they resemble what the team wore in 1998? Take a look: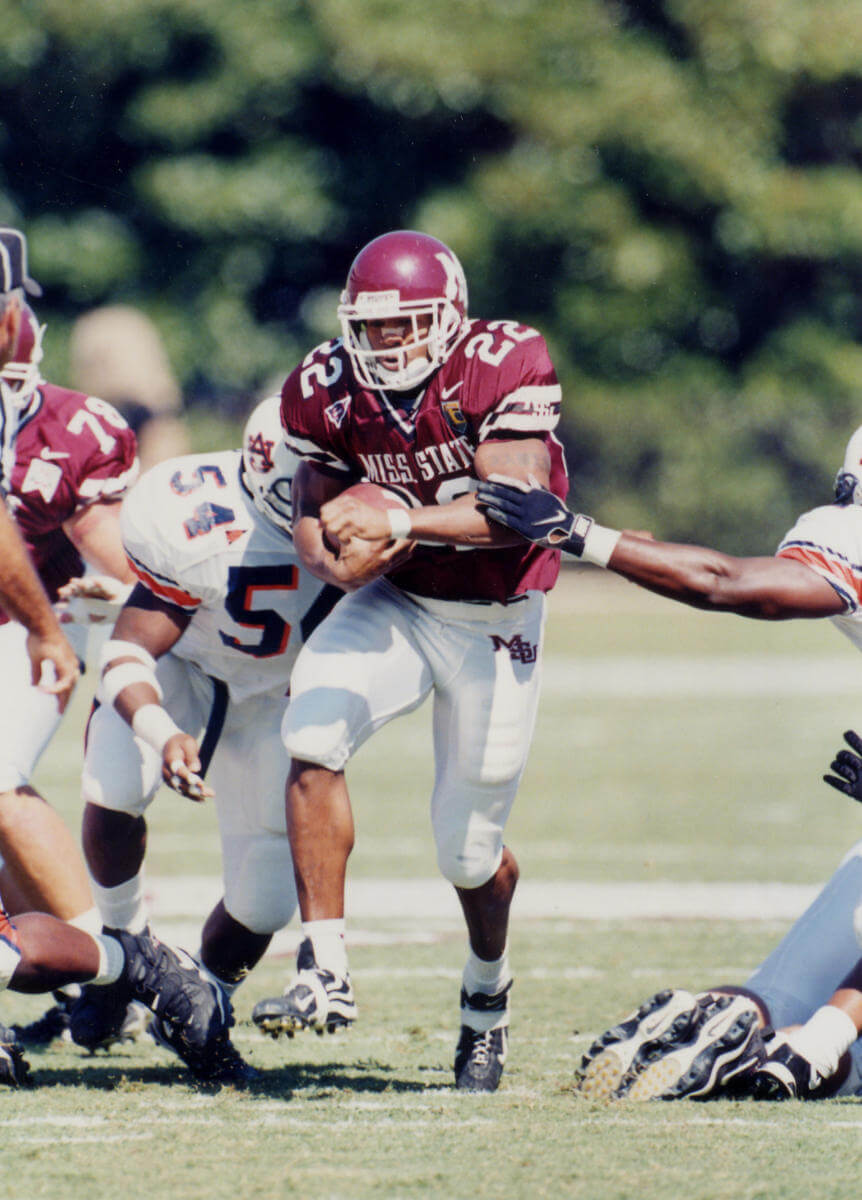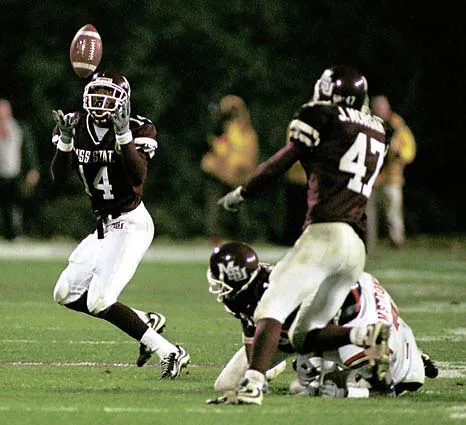 Pretty spot on!
The team helpfully included a hype video which shows both the 1998 team and gives a few additional looks at the throwback uniforms.
11.4.23 🔒#HailState🐶 pic.twitter.com/HEb038KmOi

— Mississippi State Football (@HailStateFB) August 15, 2023