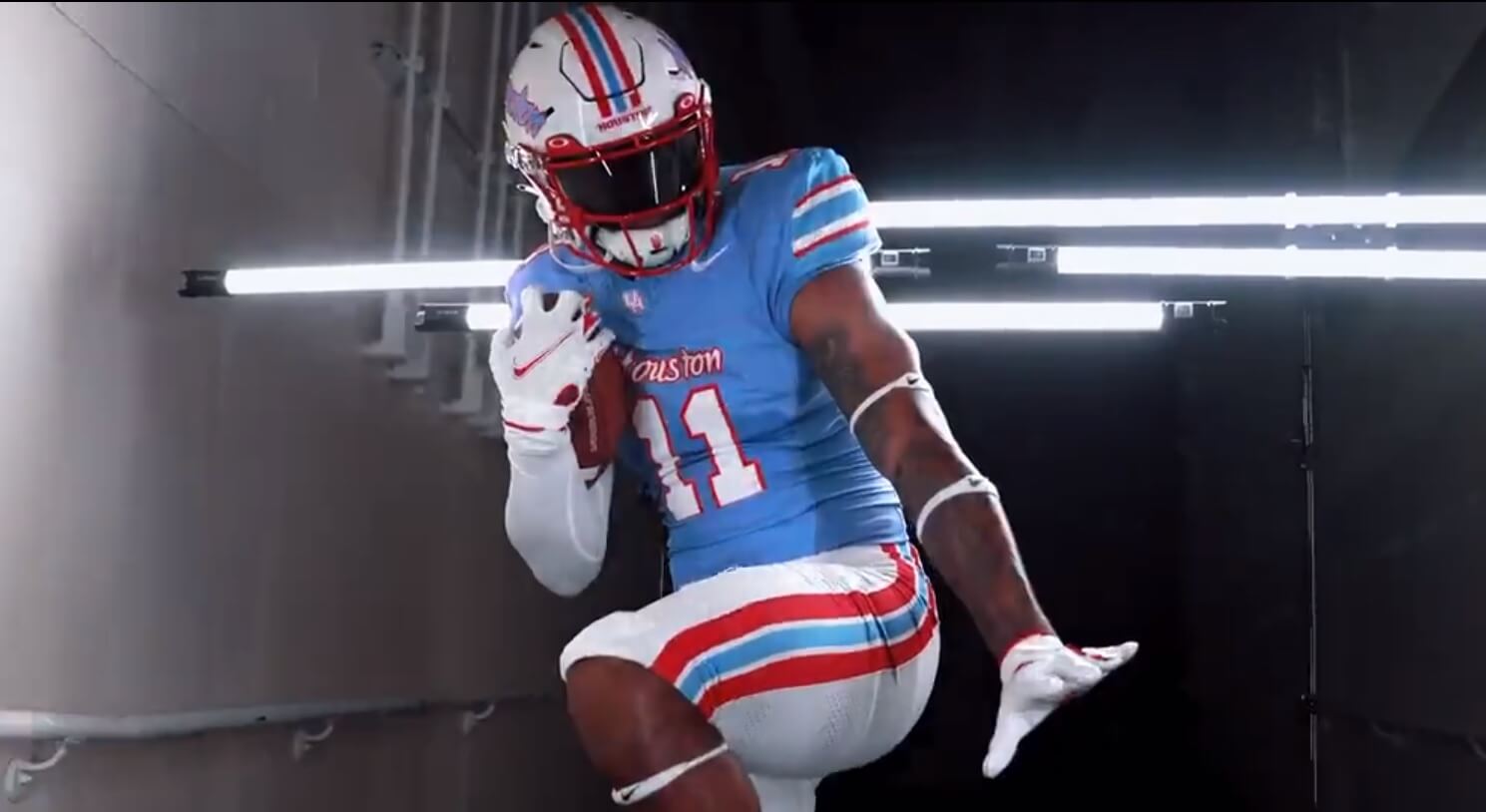 The Tennessee Titans won't be the only football team celebrating the uni-awesomeness that was once the Houston Oilers and their "Luv Ya Blue" period uniforms.
This morning, the University of Houston Cougars unveiled a new, Oilers-inspired uniform they will debut this weekend. The Cougars open their 2023 campaign this Saturday evening, taking on the University of Texas San Antonio (UTSA), in a game that will be broadcast on FS1.
We'll start with the hype video, and then take a look at some stills I pulled from that video.
Love you, Houston. This one is for you. #GoCoogs | #TEAM pic.twitter.com/X2Ul4SWwf5

— Houston Football (@UHCougarFB) August 31, 2023
And here are a few looks at the uniform: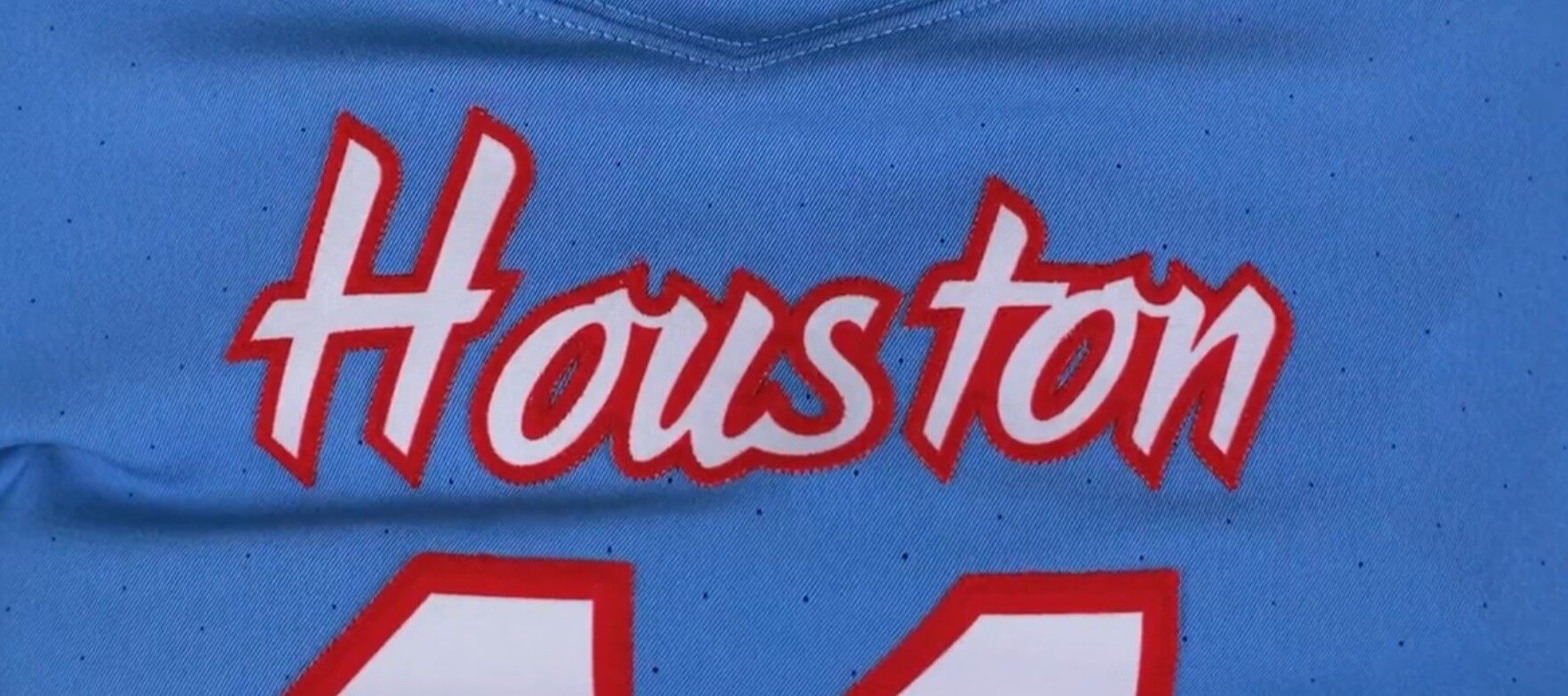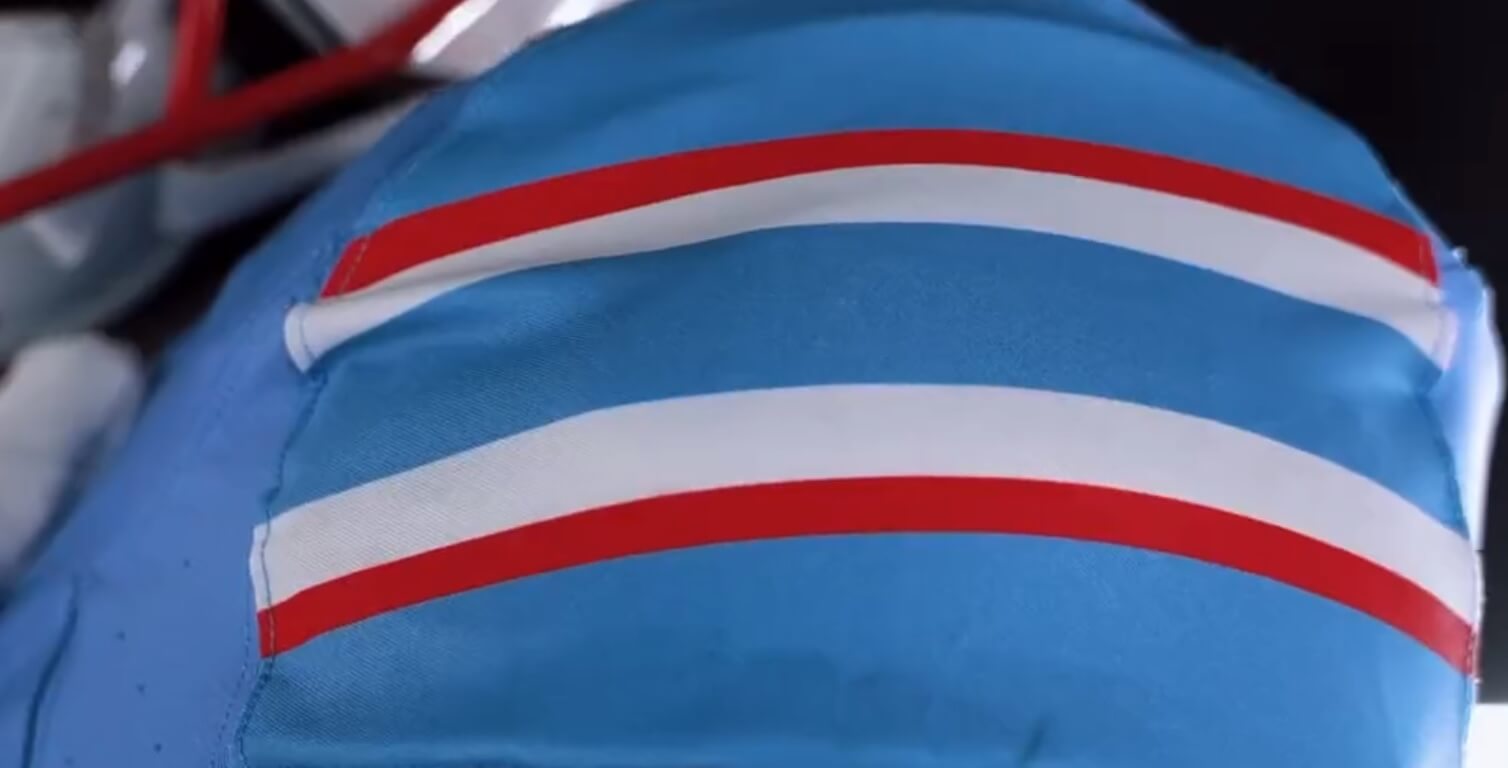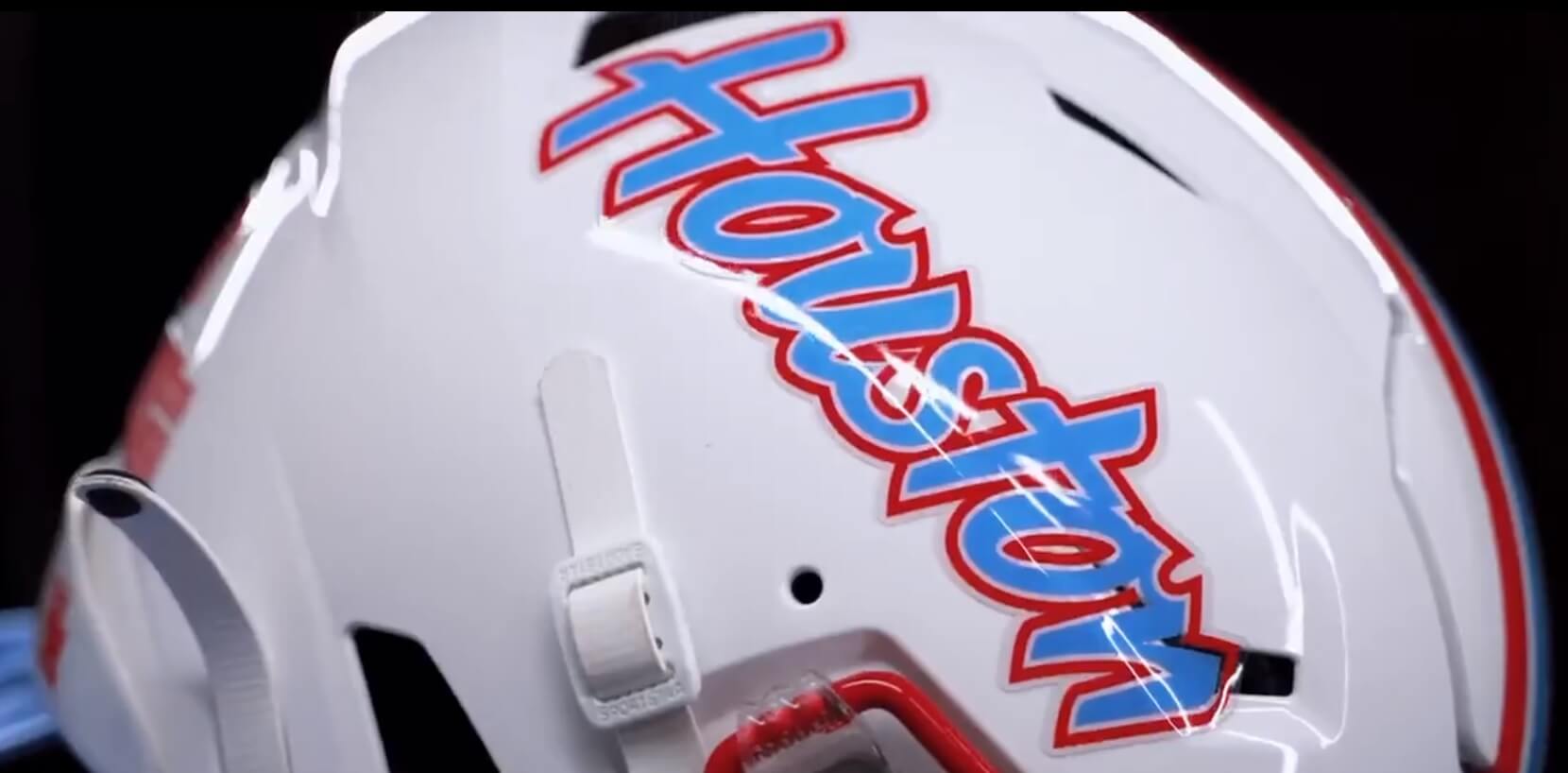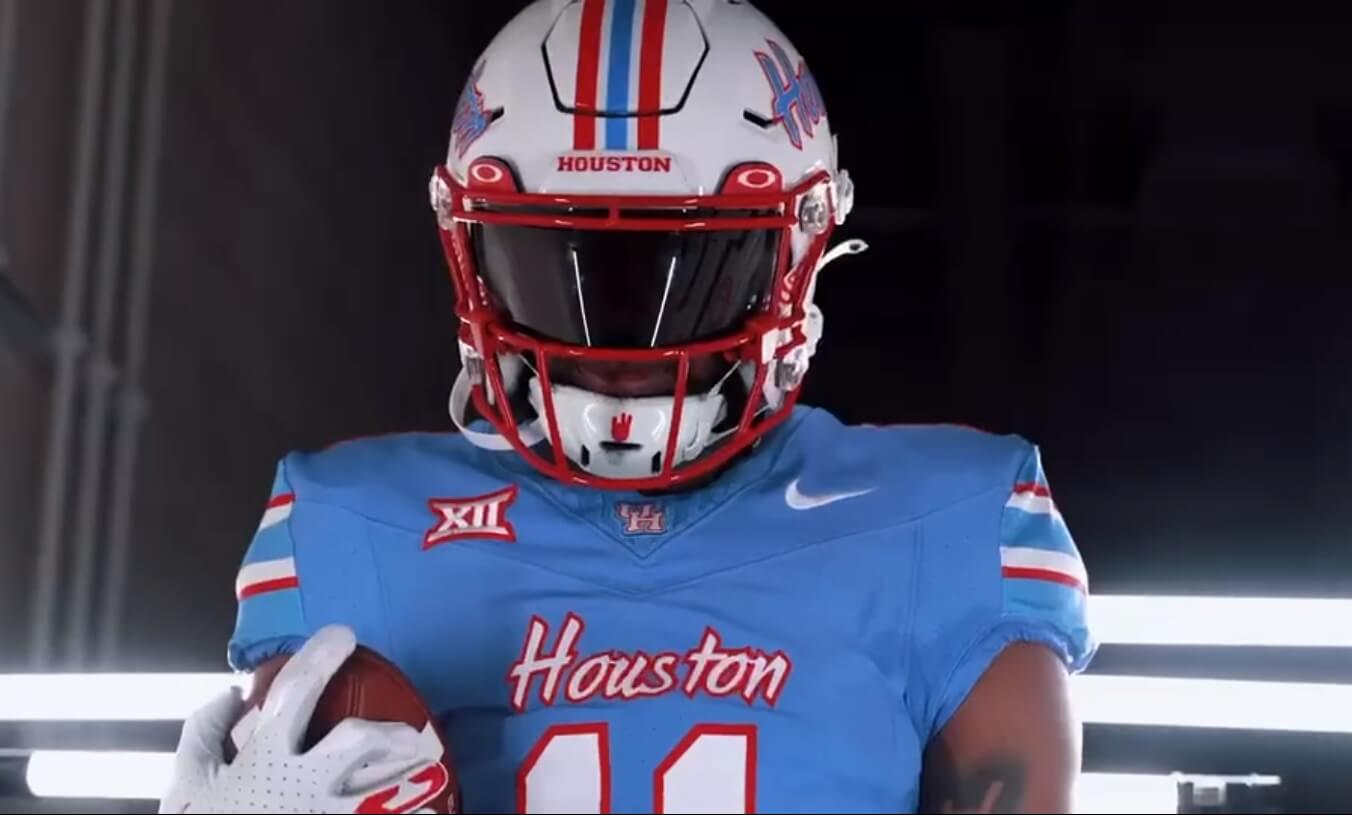 As you can see, it's a pretty good representation of the Oilers uniforms from the 1980s. The white helmet has red/white/blue/white/red striping and "Houston" in powder blue script, outlined in thin white/red. Facemasks are red. Sleeve stripes on the caps have the red/white/blue/white/red pattern.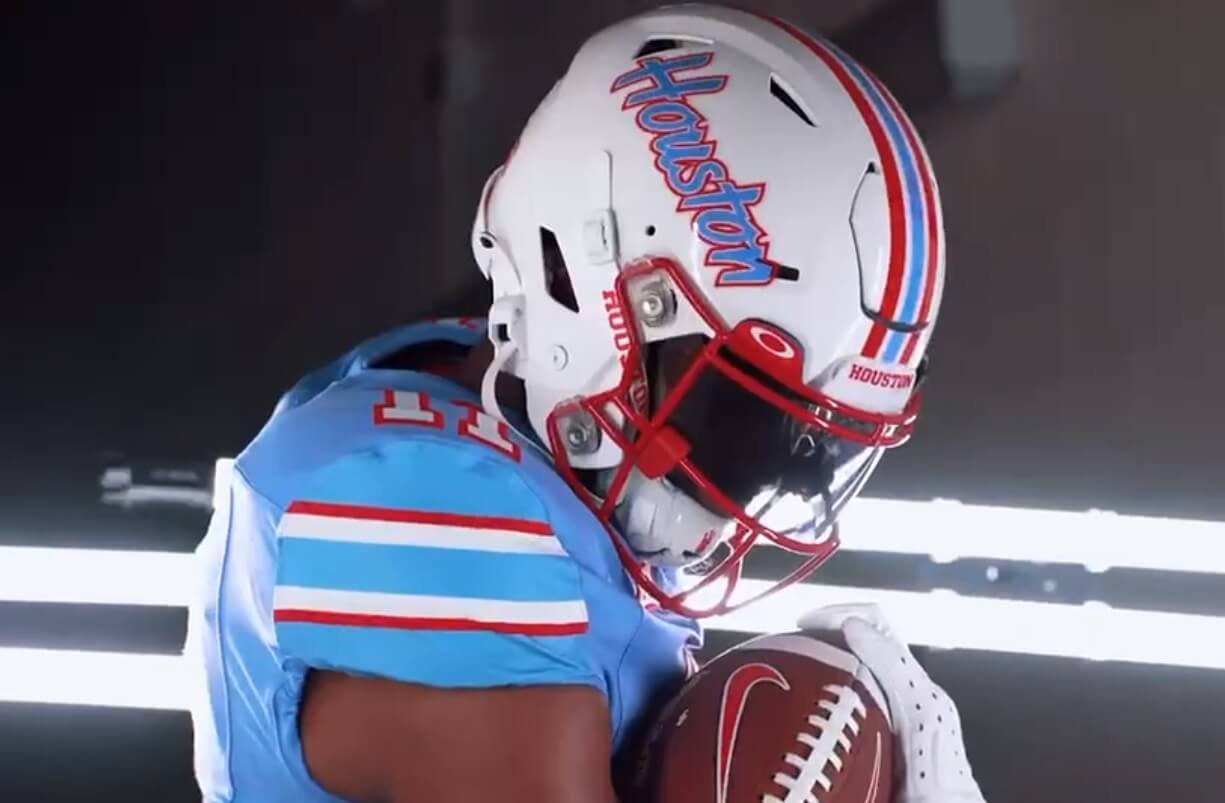 "Houston" is written in script, in white outlined in red, on the jersey. Numbers are also white with red outline and are a standard block font.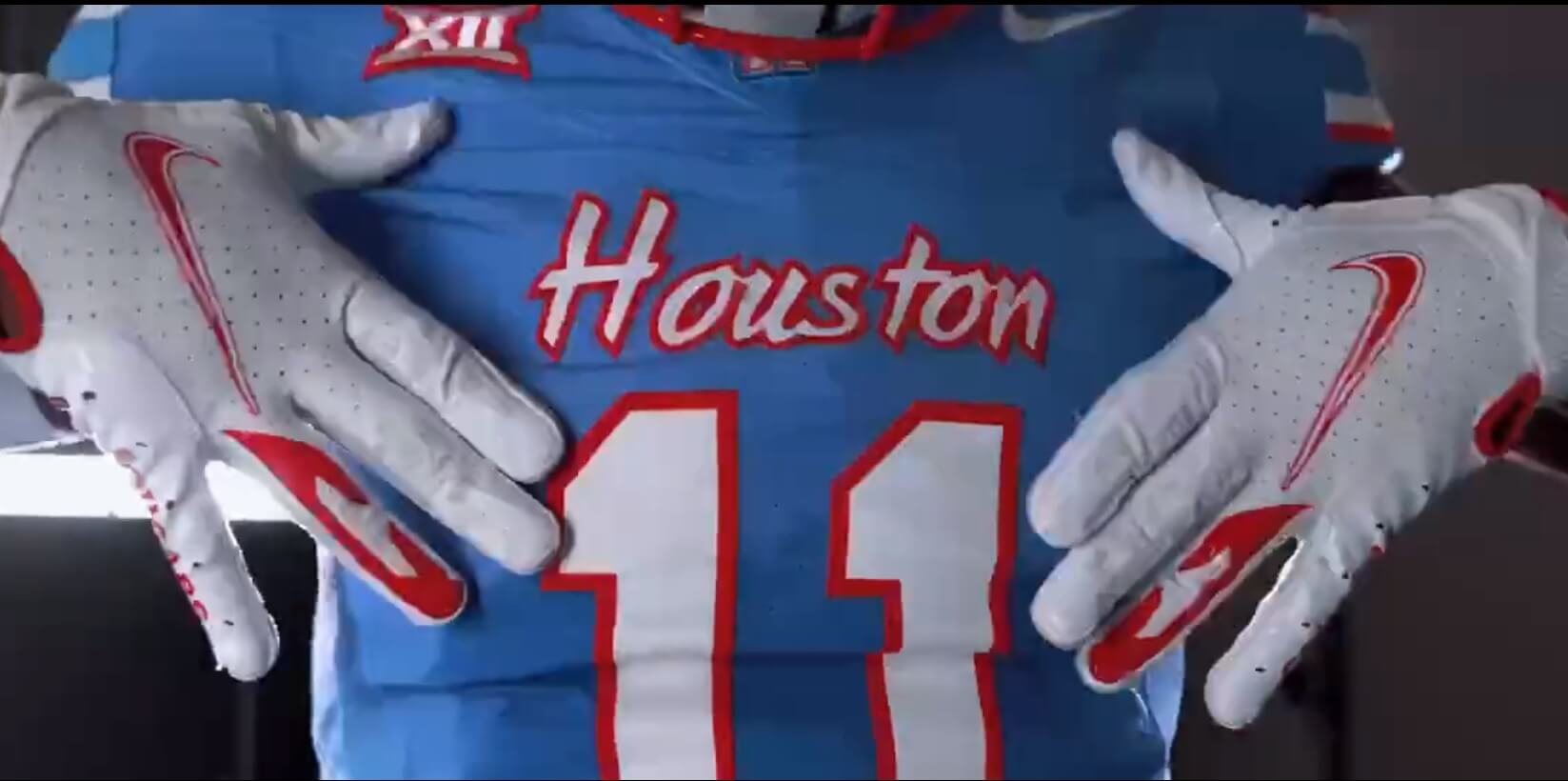 The jersey is also in Nike's newest template, and a new "XII" (Big Twelve) logo appears on the right side of the chest. Houston is one of several teams who are joining the Big XII conference this season.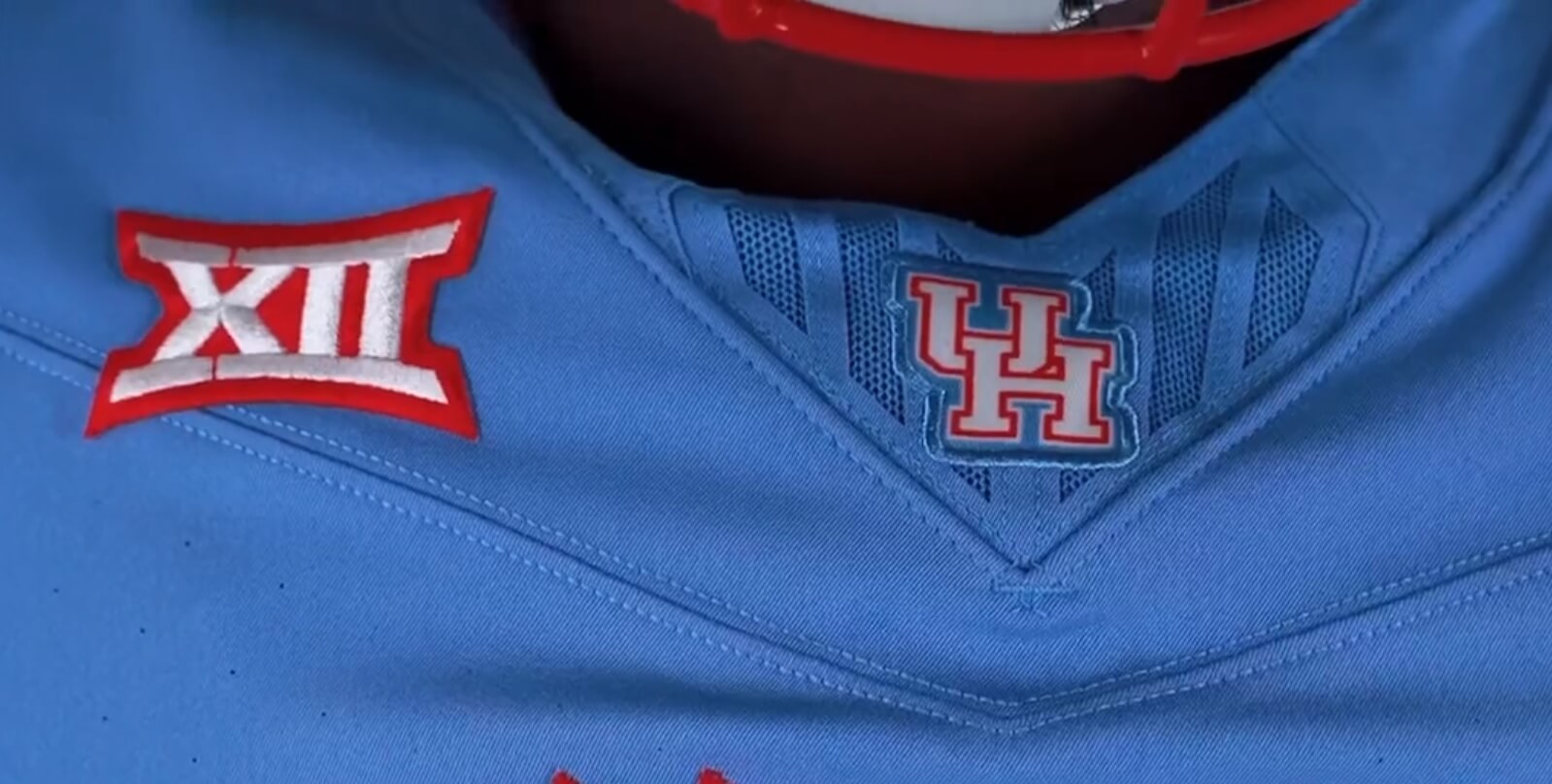 Pants are white, and feature fat red/thin white/fat blue/thin white/fat red striping (which is different from what the Oilers wore, but in the same pattern).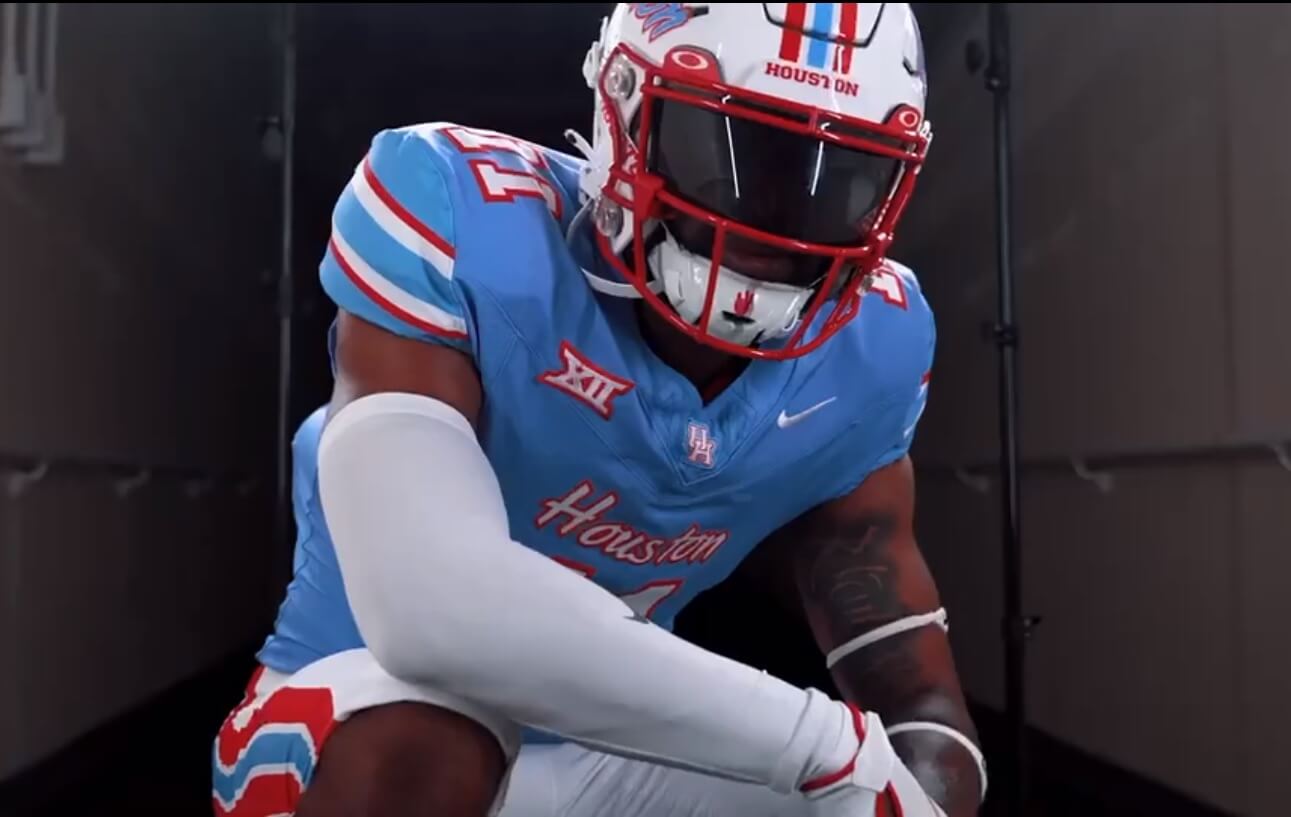 And here's the best look at the full uniform from that video.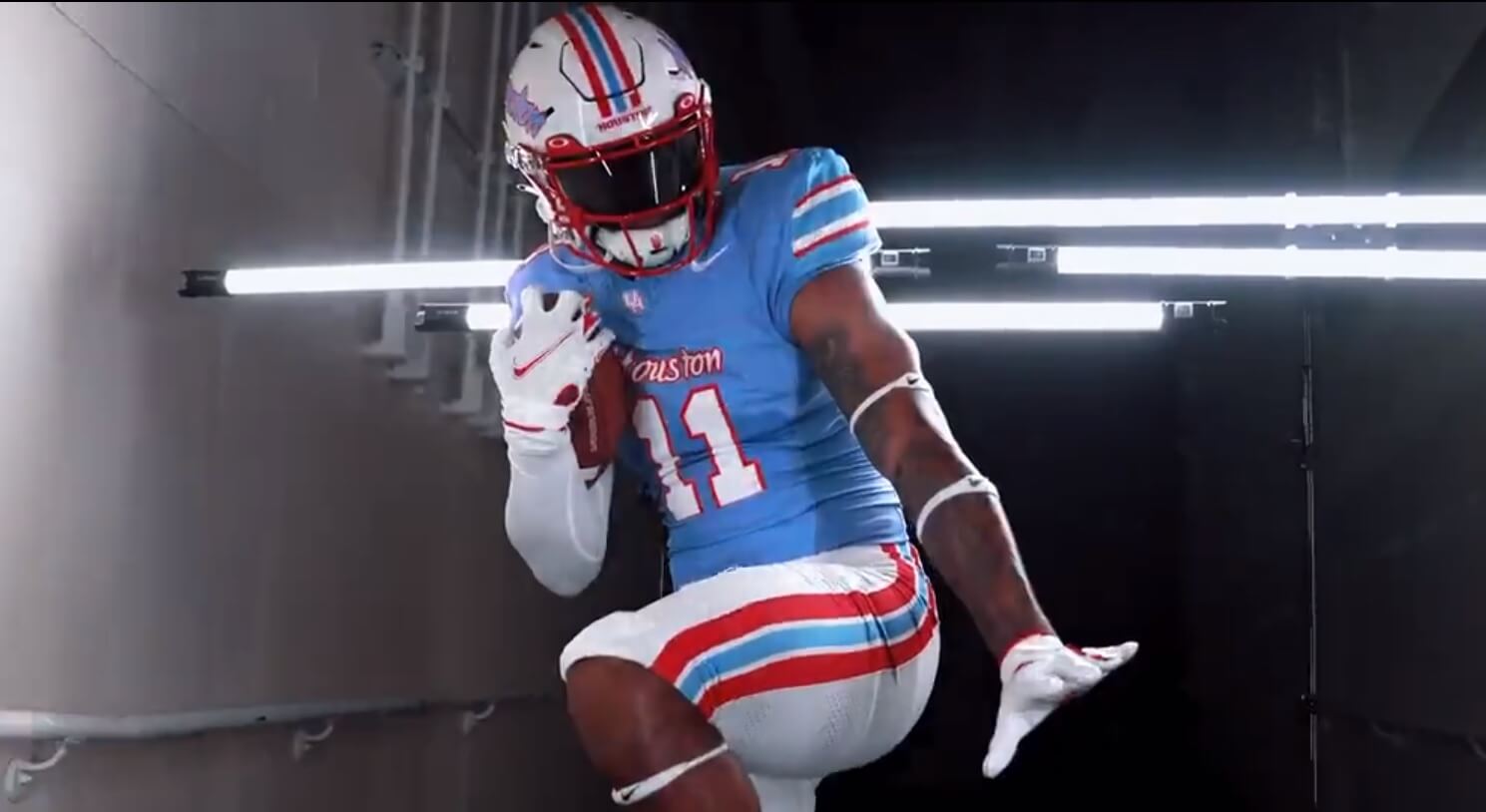 While (obviously) not an exact replica of the classic Oilers uniforms, these are more than close enough to evoke memories thereof. Since Nike makes the uniforms for the NFL and those of the Houston Cougars, I am wondering how much coordination there was between the Cougars designers and the Titans. (As I'm sure you're all aware, the Titans will be throwing back to the Oilers this season, and Paul had all the deets).
I also wonder if this wasn't a conscious effort by UH to "return" the Oilers look/colors to Houston, since they probably had to know Tennessee would be throwing back to the Oilers uniforms this year.
So at least Houstonians will be able to see Oilers fauxbacks in Houston in 2023. And of course, they'll also get to watch the Titans sport them in a game against Houston's current NFL team later this year.
I love these — the colors are great, and it's fantastic that we'll get a "taste" of Luv Ya Blue duds a few times this year, both on the College and Pro levels!