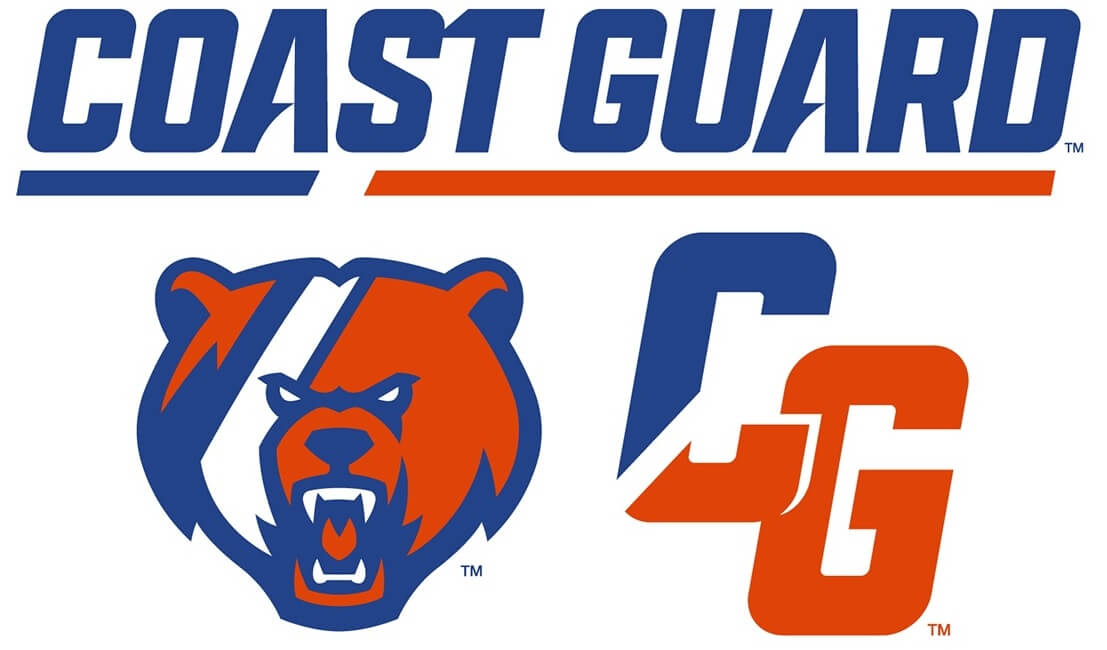 Yesterday, the U.S. Coast Guard Academy unveiled a new brand identity for all intercollegiate athletic programs. The rebrand was inspired by two core elements: the Coast Guard racing stripe and the athletics' mascot, the bear.
The new branding will be worn across all sports.
Before we take a look at the new logos and wordmarks, here's a hype video:
According to Dan Rose, USCGA Director of Athletics, "The goal of this project was to refresh our marks in a way that strengthens our alignment with the operational Coast Guard and pays homage to the rich traditions of our service." The goal is to position the brand as "locally relevant, nationally prominent, and — above all — authentic to the Coast Guard ethos."
The first goal of the rebrand was to incorporate the "racing stripe" which is featured on all Coast Guard ships, aircraft and other transport, into the uniforms, logos, wordmaks and athletics gear.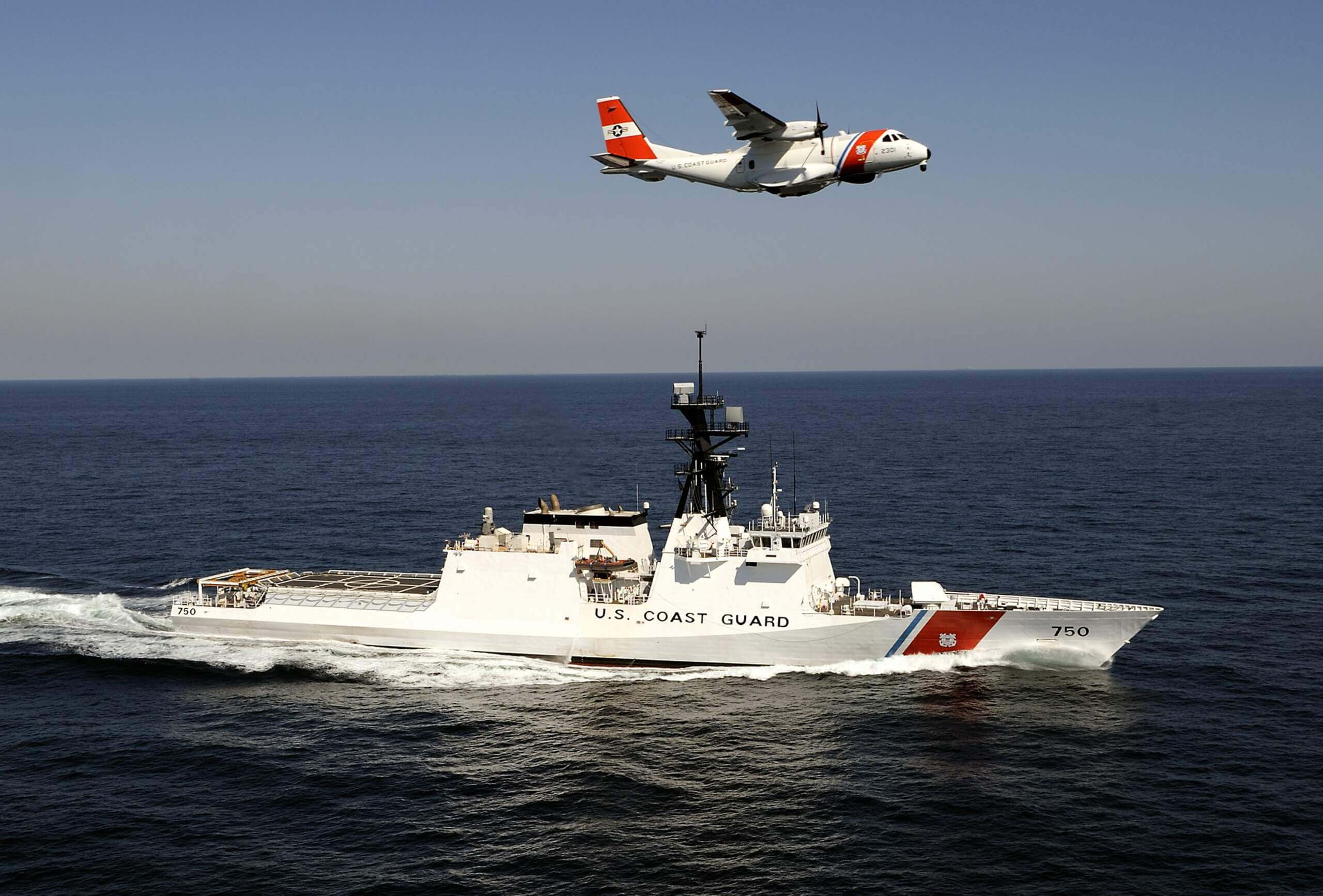 Accordingly…
The racing stripe is the global identifier of the Coast Guard, connecting anyone associated with the branch. The iconic stripe is present on all Coast Guard assets ranging from patrol boats and cutters to helicopters and fixed-wing aircraft. This distinct feature is embedded within the core brand marks and uniform striping in order to build an immediate connection between the athletic department and the United States Coast Guard.
The second goal was to place emphasis on the bear — originally Objee the Bear, the Coast Guard mascot. The bear was introduced as the Academy's mascot in 1926 — and you can read more about that here. The current bear is inspired by the Alaskan Kodiak Bear, a rare species native to Alaska's Kodiak Island, "the ideal metaphor of the Coast Guard's small yet mighty presence within the U.S. Military system." It also pays tribute to the Revenue Cutter Bear, a ship which was commissioned in 1885 and served until 1944. According to the Coast Guard, "The bear is shown charging and strong, inspired by the Coast Guard spirit of facing all missions head-on."
__________
Here's a look at the new logos and wordmarks:
Full Body Bear Mark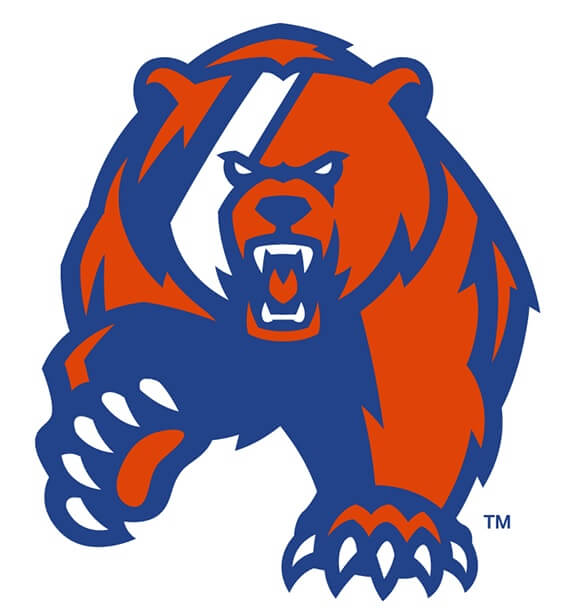 Wordmark

Bear Head Mark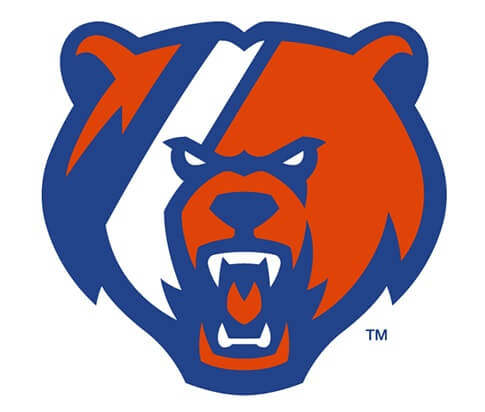 Lettermark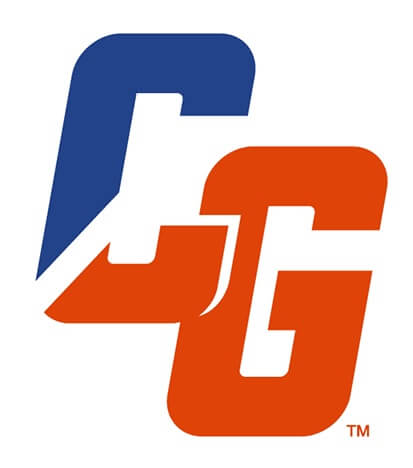 Paw Mark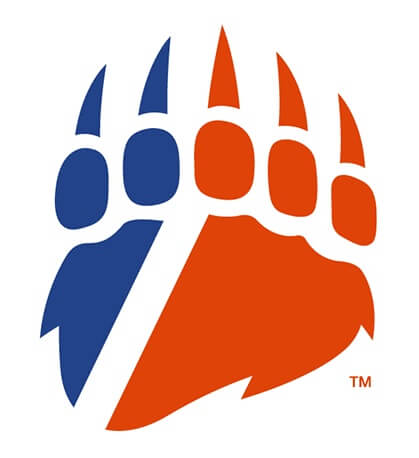 __________
The Coast Guard also introduced a new, custom font, "created for the exclusive use of Coast Guard Athletics to feel bold and streamlined, with curved motion lines in the 'A' reminiscent of ocean waves."
The entire rebranding will take place on all Coast Guard athletics uniforms and gear. Here are some looks at how the new branding will appear on athletic unis and other apparel.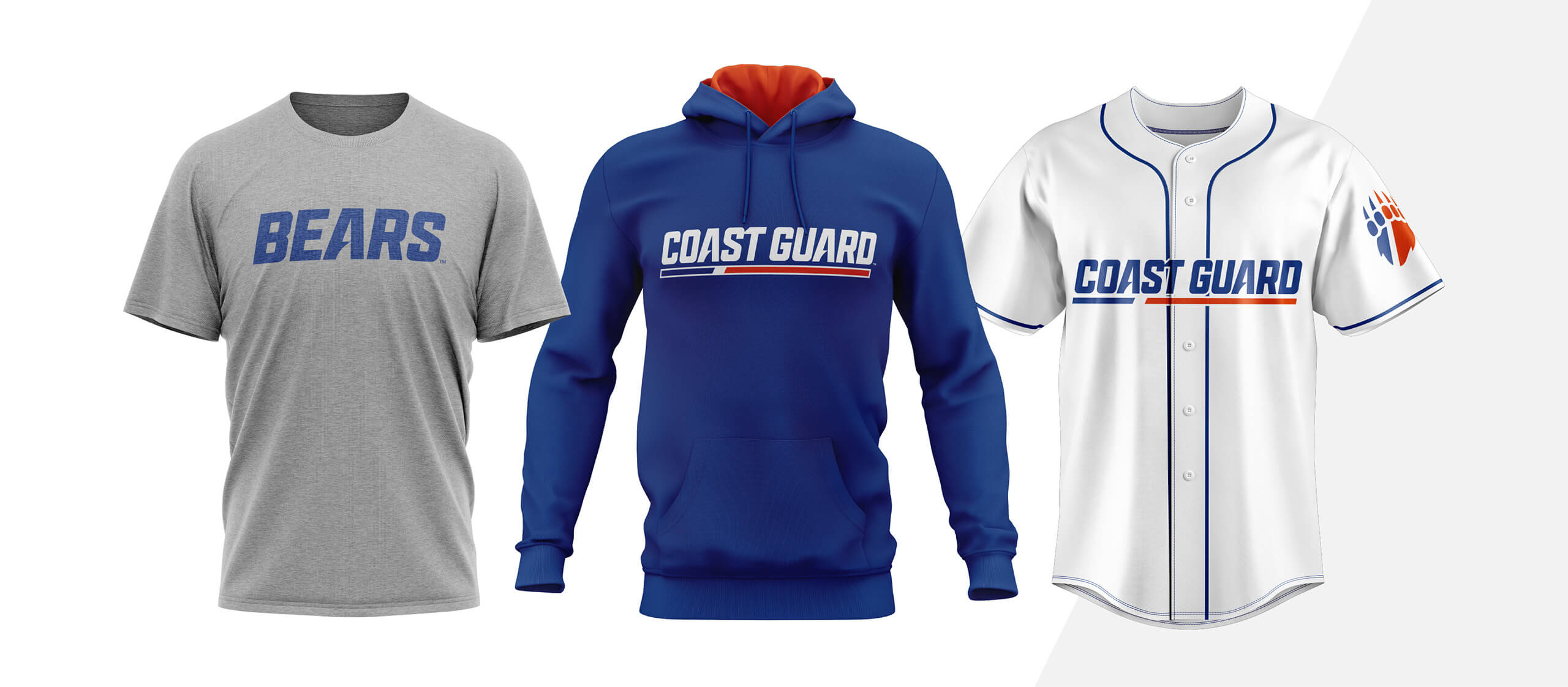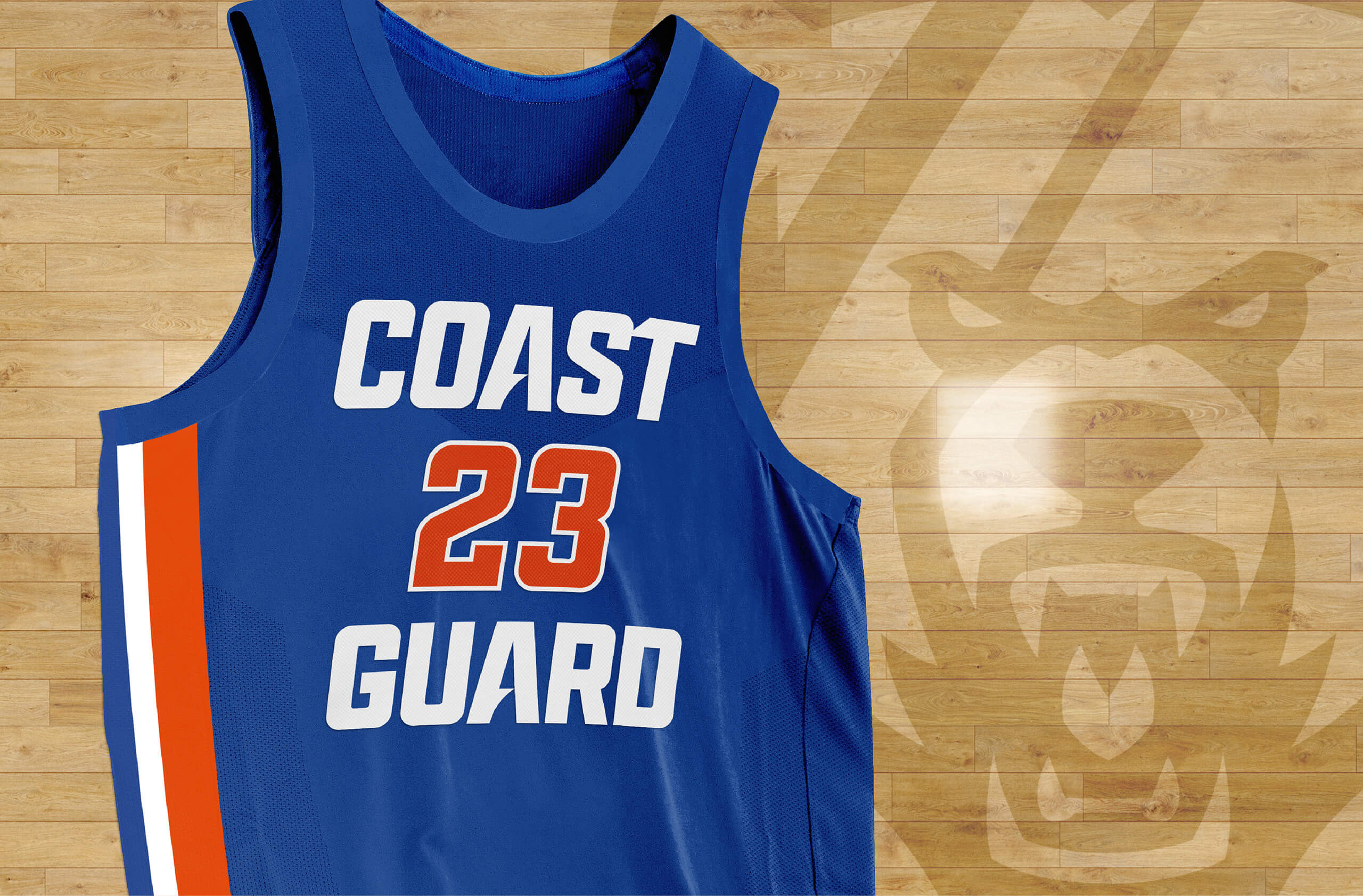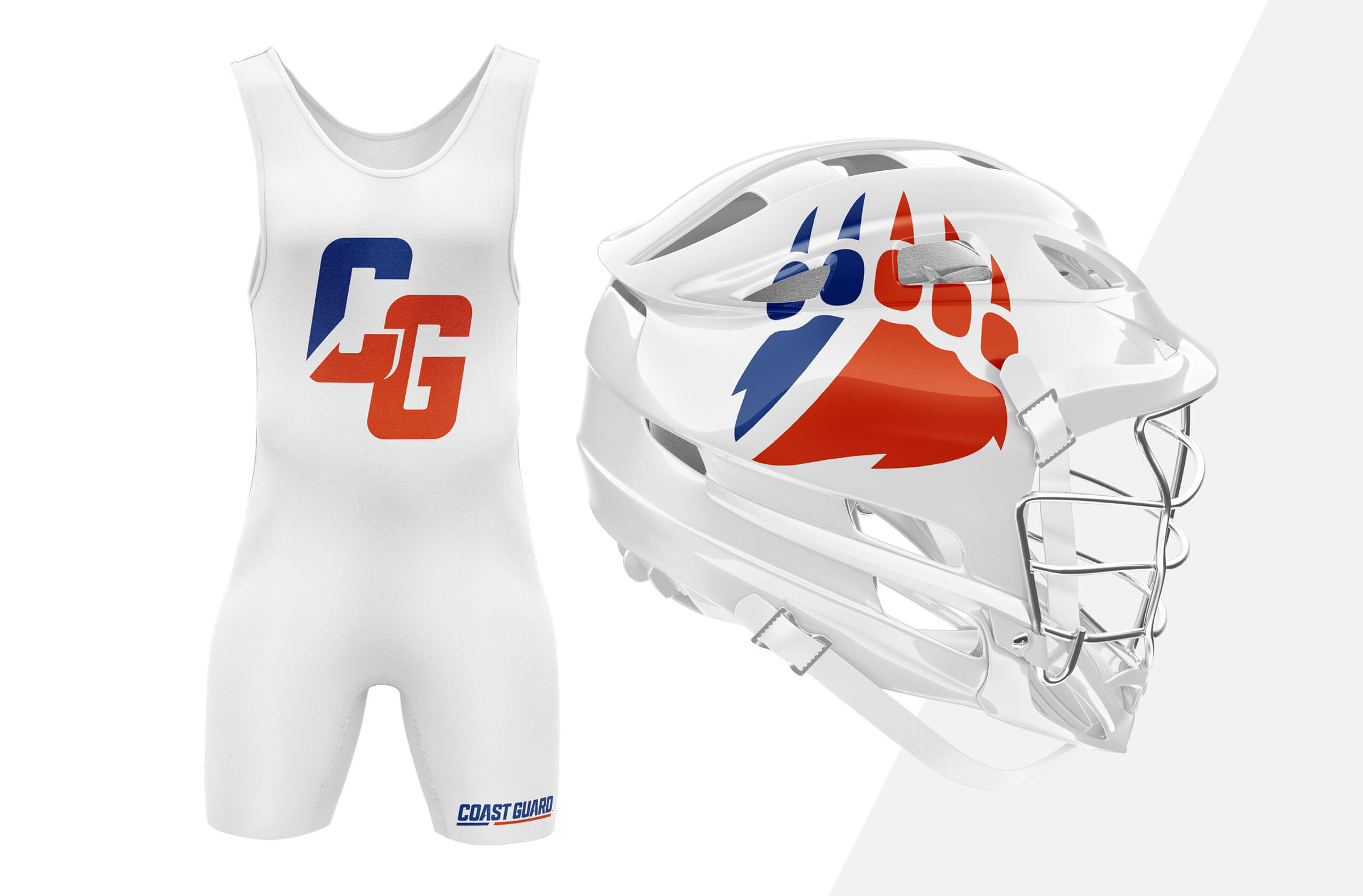 The new branding has already been incorporated into the CG's athletic website.
__________
Major thanks go out to Bryan May for bringing this rebrand to my attention!