The Orioles aren't scheduled to reveal their new City Connect uniform for another two weeks. But the cat may already be out of the bag, at least for the jersey design, thanks to the image shown above, which began circulating late yesterday afternoon.
It would be easy to make fun of how plain and uninspired this is (and I'll do just that in a minute), but first let's connect a few dots. First, the mosaic pattern on the inner collar appears to match the pattern on the sock leak from a few months ago. Here's a comparison: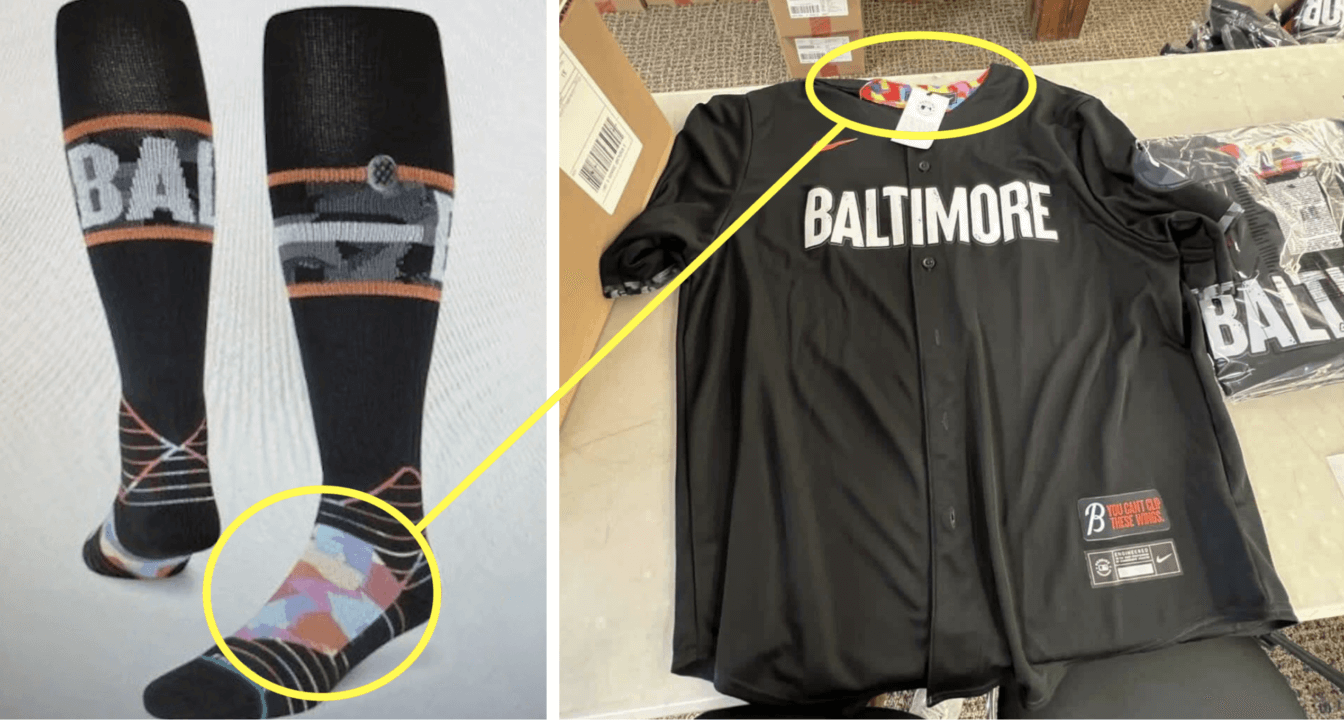 In addition, the "BAL" lettering on the socks appears to match the font of the chest lettering on the jersey.
And if you look closely at the cardboard box in the upper-left corner of the photo, you can see that the mailing label reads, "Fanatics, Inc.":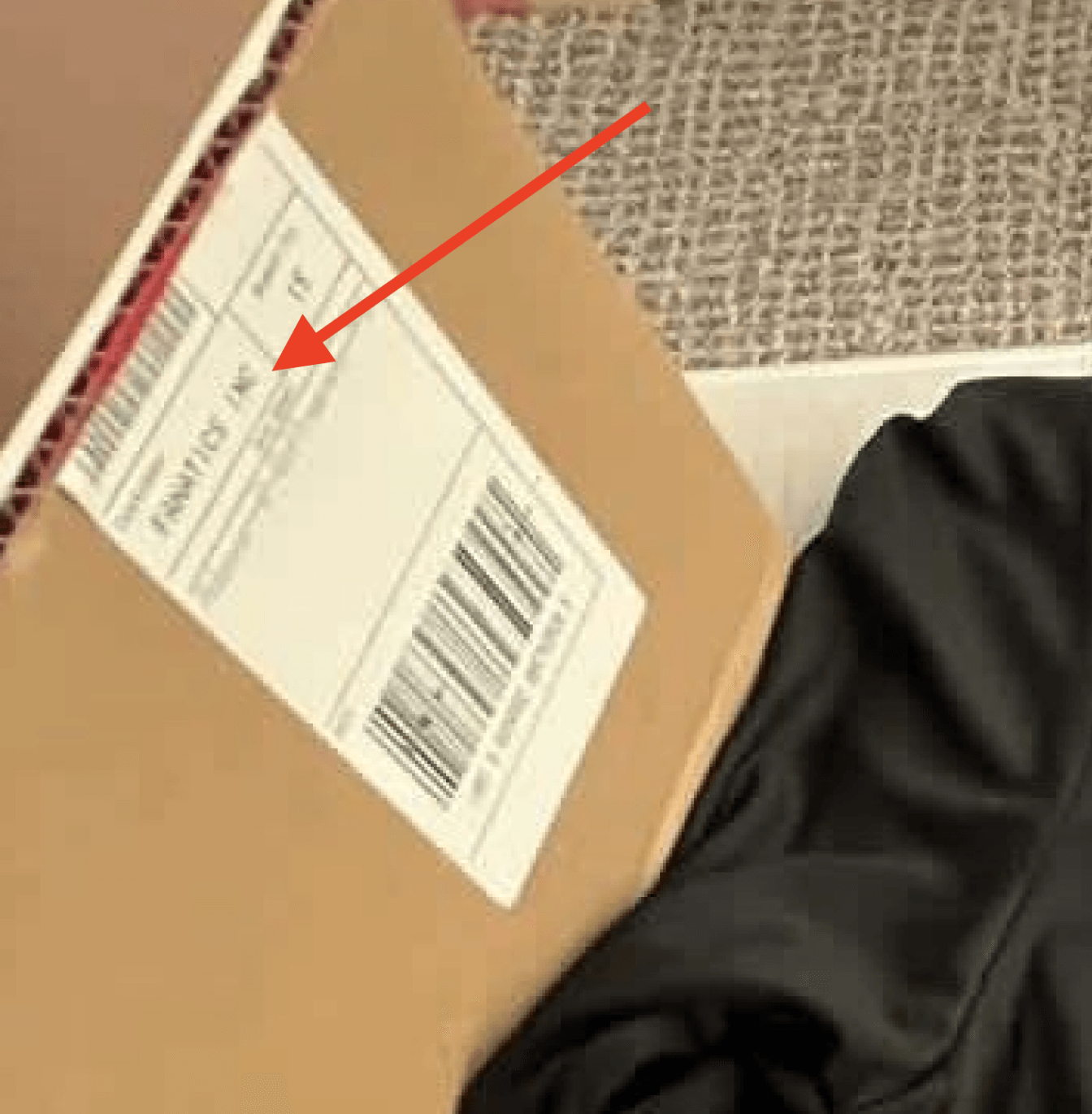 In short: There are lots of reasons to believe that this is indeed the design they're going with.
Here's a closer look at the jock tag slogan: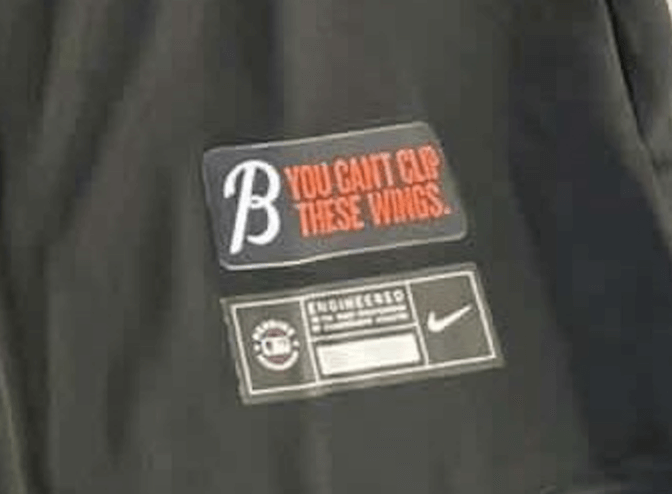 Note that the "B" preceding the lame-o slogan matches the one that Buck Showalter wanted to use as a cap logo back when he was skippering the O's. The hunch here is that they're finally going with that cap design.
Anyway: Yes, it's pathetic excuse for an MLB jersey. There are sooooo many interesting things about Baltimore — crabcakes, Old Bay, duckpin bowling, salt boxes, pit beef, "Charm City," "Hon," Natty Boh, Babe Ruth's birthplace, The Wire, and more — and this is what they go with? Yeesh.
I'll let this guy have the mic drop:
The Orioles appear to have hired the same designer for their (rumored) City Connect jersey as Team Great Britain did for their WBC jersey. pic.twitter.com/nFrzwo4RnT

— Dan Clark (@DanClarkSports) May 8, 2023
At present, this uniform is scheduled to be unveiled on May 22, and to make its on-field debut on May 26.
(My thanks to Christian Berumen for that embedded tweet.)