WE FINALLY HAVE THROWBACK JERSEYS!!!! 👀👀👀 pic.twitter.com/LOuzl9tD0X

— Zach Gaines (@JetsPrime) July 19, 2023
As if we didn't already have enough NFL throwback news circulating, Jets fans are currently buzzing about an extremely short and low-res snippet of video that's circulating on social media. The video, shown above, is purported to be from a Jets photo shoot and appears to show a player wearing something akin to the team's old "New York Sack Exchange"-era uniform, which the team wore from 1978 through 1989.
I do not know who shot the original video, which has now been duped and reposted many times. I'm told it was shot and originally tweeted by a Jets employee who then deleted the tweet, but I have not been able to confirm that. It does appear to have been shot at the Jets' training facility, however, as you can see in these comparison shots: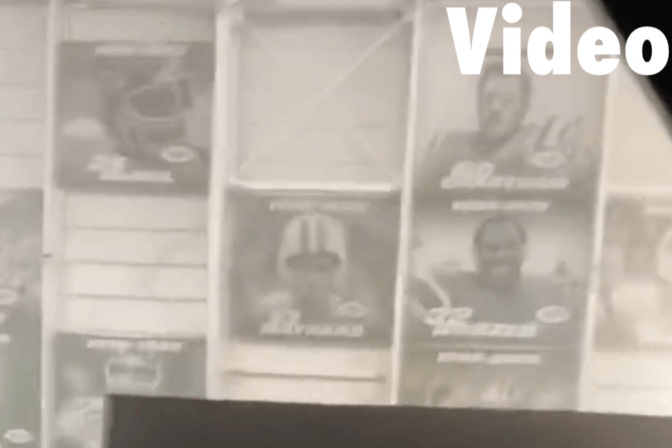 As for the uniform, here's the original "Sack Exchange" design and two key screen shots from the video snippet: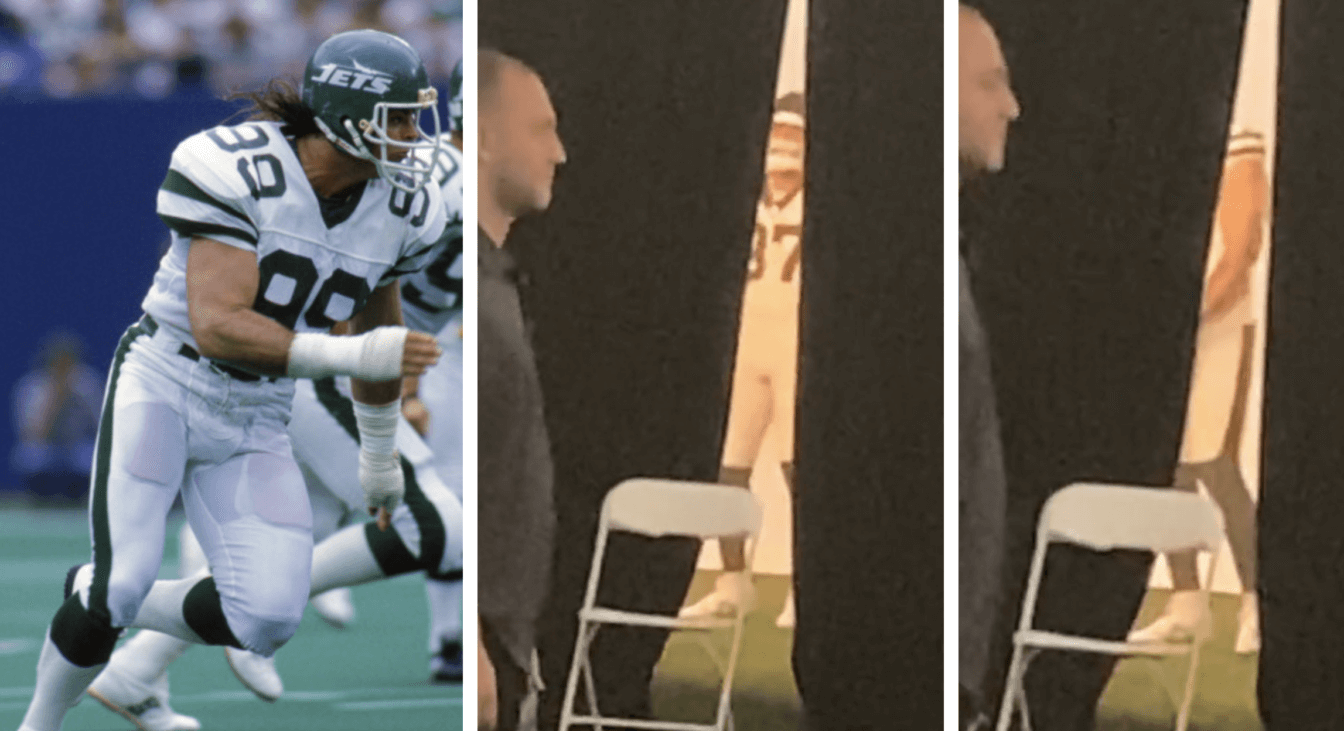 You can see why Jets fans might get excited about this — lots of things match up.
A major reality check: The Jets already have two helmet shells — green primary and black alternate — so they wouldn't be able to wear a historically accurate shade of green as a throwback helmet. But they could go with their current green helmet and say that it's close enough, or they could mothball the black helmet. Either of those options would be surprising, at least to me, but they're possible.
Personally, I have not heard any previous rumors about a Jets throwback. But I hadn't heard anything about the Colts unveiling a new uniform either, and that's apparently going to happen tomorrow, so who knows. I'm sure we'll find out soon enough.